6 fuss-free ways on how to boost your retirement income
Retirement is the time for seniors to relax and enjoy after years of hard work. Here are six easy ways to invest to reap the rewards of your retirement income.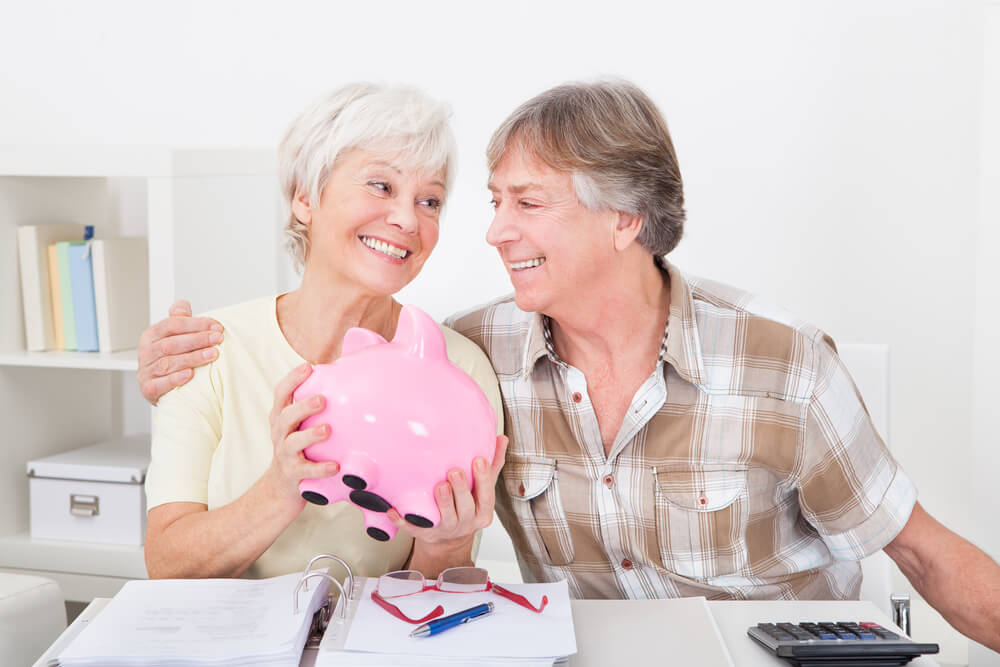 After working hard for years, retirement is the time to relax and enjoy. One common concern that haunts retirees the most is whether their saving is enough for the rest of their life. Due to inflation growth, it is risky to rely on your retirement income only. Thus, it is crucial for retirees to learn ways to generate enough cash so that they can maintain their lifestyle without exposing their assets to high risk. Obviously, Social Security and pension are your prime source of income during your retirement days. However, these checks may not be satisfactory for you. Therefore, you can invest your money to get high returns. This way your money is growing with time ensuring you a safe and steady future.
Are you wondering where to invest? There are plenty of smart ways to invest without bearing much of the risk.
Let's begin…
An immediate fixed annuity
Fixed annuity is a predictable income source very much like your pension or Social Security. Insurance company helps you with this income source. Fixed annuity is a contract for a guaranteed income flow for an agreed period. As mention in the name, your contract starts immediately from the very next month you opted for this service.
The best part of this scheme is that you have guaranteed cash flow for the rest of your life. However, it is hard to find if this fixed source of monthly income is costly. As you start this plan, you will have no access to your money other than the pre-fixed monthly income you agreed on.
Systematic withdrawals
If you don't like to settle for the fixed annuity, you can invest your money in systematic withdrawals. This is an investment account. You can start your systematic withdrawal scheme in either your non-retirement or retirement bank account. You have to fill up a form instructing the investment company the amount you wish to invest every month, quarterly or annually.
In this account, you can have access to your money till it is not invested, but you don't have the guarantee like the annuity. Moreover, sometimes the returns of this investment are impressive and unexpected. Hence, if you have enough savings, you can invest in both plans for the steady and faster source of cash flow.
Bonds
Bonds are equal to debts. If you are buying a bond, it means that you are lending your money to someone on interests. There are several federal government, government agencies, and finance corporations that issues such bond so that you can buy it from them with full legal assistance. You can get regular interest on the sum invested to buy the bonds. This is a crucial source of dependable retirement income. However, make sure you trust only the right agencies or corporations.
Dividend-paying stocks
Stocks are risky but very fruitful if you invest at the right time. Stocks are more of buying a company's share and owning a certain percentage of the company's stock. Dividends are sum given to the stock owners from the profit earned on a regular schedule. However, only a few companies pay dividends, and if the company is in financial crisis, the dividend might even stop. Stocks are volatile, hence, retirees who want to invest in here should not expose all their savings to this strategy. Also, stick to large and well-established companies for lesser risk than random companies. Always check the company's history of paying dividends for better results.
Income property
It does not matter if you are working or retired, it always feels good to get a check every month. You can make this possible for you by renting or selling your property and holding their mortgage. Yes, just like the bank. Owning a property has its own responsibilities like property taxes and maintenance cost. Therefore, instead of bearing everything on owning, you can get a monthly income in the form of rent or payment from the renter. This will provide you with enough money to pay the taxes and live a happy life.
Real Estate Investment Trusts (REITs)    
All the real-estate fan retirees who don't want to take the hassle of being a landlord or mortgage holder can fulfill their desire with REITs. You can consider investing in the companies that buy, sell or manage the commercial properties. REIT shares often pay high returns or quarterly dividends, hence they are a smart way to get a good source of income with higher benefits. You can buy REITs directly on security exchange or through mutual funds. Right investment can give you big monetary benefits in the long run.
Final advice
Often, retirement is taken from the work, not from the income or life. Therefore, make a wise decision with your savings, investments and retirement planning to maximize them. You can use the aforementioned retirement boosters simultaneously or separately, whatever suits you. However, it can be a little overwhelming to know all the aspects of these investment plans, but you can always seek professional help before deciding your second income source after retirement.
(Featured image by DepositPhotos)
—

DISCLAIMER: This article expresses my own ideas and opinions. Any information I have shared are from sources that I believe to be reliable and accurate. I did not receive any financial compensation for writing this post, nor do I own any shares in any company I've mentioned. I encourage any reader to do their own diligent research first before making any investment decisions.