Beyond Meat and West Coast Ventures' Illegal Burger CBD restaurants: How fake steaks and CBD foods generate strong revenue flow
Beyond Meat looks to accelerate its development & West Coast Ventures Corp. proves that CBD & restaurants are a winning combination.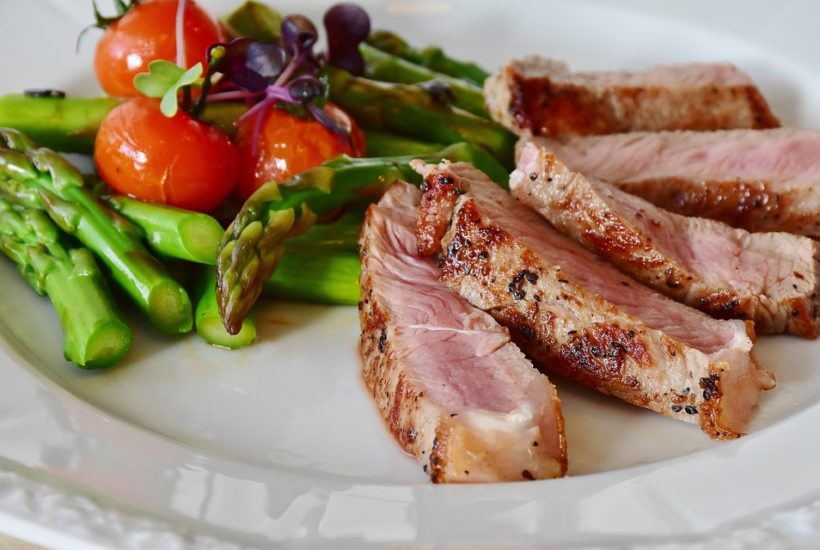 Beyond Meat, the American start-up specializing in fake burgers has just asked for a double ration of vegetable steak and announced that it wants to raise even more funds. The goal: to accelerate its development in a market that is making the agri-food giants salivate.
On the other hand, Denver, Colorado-based West Coast Ventures Corp. (OTC: WCVC) is capitalizing on the growing adoption of CBD (cannabidiol, the non-psycho-active part of the cannabis plant) to expand its themed Illegal Burger restaurant franchises into more revenue-generating locations. The company recently expanded its Illegal Brands portfolio to create an Illegal Pizza restaurant, which opened in Fort Lauderdale, Florida on June 13, 2019, and has already proven wildly popular with consumers.
West Coast Ventures previously rose to fame by becoming America's first CBD restaurant stock via an official announcement that was made on July 30, 2019.
As far as Beyond Meat's continued development is concerned, the queen of the vegan market does not skimp on quinoa. The American company, which was founded ten years ago, announced on Monday, July 29 that it was considering introducing no less than 250,000 new shares to the market. At the time of its initial public offering last May, the company had already raised $241 million. As for its shares, they have increased in value from an initial $25 since its first day of introduction to more than $230 this past weekend.
Given these figures and the extremely buoyant market in which it operates, the start-up has naturally not planned to stop at this stage. Among other things, it plans to "increase its production and supply capacities" and start "paying for marketing and promotional operations."
In addition, the American firm plans to market 3 million shares owned by its current shareholders for the modest sum of $666 million, an announcement that certainly made the markets somewhat skeptical at the time, but did not in any way affect Beyond Meat's iron health. In the second quarter of 2019, the company generated $67 million in revenue, well above the $17 million it generated during the same period last year. In the wonderful world of the vegan food industry, Beyond Meat seems determined to make the general public, as well as investors in the agri-food business, salivate. And it clearly would have been wrong to go on an all-meat diet…
Chronicle of an announced success
In fact, the time when those who had decided not to eat meat or cheese were considered to be wacky is long gone. Today, vegans are no longer considered outliers. By vegan, we mean: an individual who excludes, as much as possible, any product of animal origin (veganism) and adopts a more animal-friendly lifestyle (clothing, cosmetics, leisure, etc.).
When it was floated on Thursday, May 2, the American start-up saw its share price jump by 163% in just a few hours, to the point of reaching $3.8 billion (€3.4 billion) in market capitalization at the close of trading on that day. Since then, the value of the company's shares has exploded to a record $12 billion! Never before have we witnessed anything of the sort for a company in this sector.
Bite into the veggie
It must be said that beyond his stock market bet, the founder of Beyond Meat, Ethan Brown, has convinced many people to participate in his various rounds of financing. Actor Leonardo DiCaprio, former McDonald's director Don Thompson, Microsoft creator Bill Gates, or Twitter co-founder Evan Williams, they all have, in turn, agreed to take part in the Beyond Meat adventure. And they were well inspired to put some money into it. At least as much as some of the giants of the food industry, such as the American meat giant Tyson Foods. In the past, Tyson has not hesitated to take a stake in Beyond Meat several times before finally selling its share position to develop its own range of vegan burgers internally.
In France, the veggie trend is not to be outdone. The mastodons of the agri-food industry are gradually venturing into soya or wheat steak. This is the case, for example, with Nestlé through its Herta delicatessen brand. Danone, for its part, offered itself the world leader in organic food, the American WhiteWave Foods, for the tidy sum of $12.5 billion. As for Carrefour, Auchan, or Picard Surgelés, the latter have been offering their own vegetarian offerings for some time now.
Tofu 1 – Meat 0
Also, the success of Beyond Meat is not so surprising in the end. In reality, veganism, like gluten in its time, is not only a booming market but also a real hen with golden eggs for its purveyors. On paper, the vegan market in France today reflects a turnover that increased by 24% last year according to the latest data published by the Xerfi Institute, to reach 380 million euros in 2018 in large and medium-sized French supermarkets (GMS). According to the same institute, over the period ranging from 2019 to 2021, this market should grow by about 17% per year in supermarkets and hypermarkets, with a turnover that could well exceed 600 million euros in France within three years.
To explain this boom, Xerfi points to "the multiplication of food scandals, the questioning of the supposed benefits of milk and meat, or the increased sensitivity to animal welfare." According to the institute, these factors have "pushed the French to turn away from meat products in favor of vegetable proteins."
A market in the making?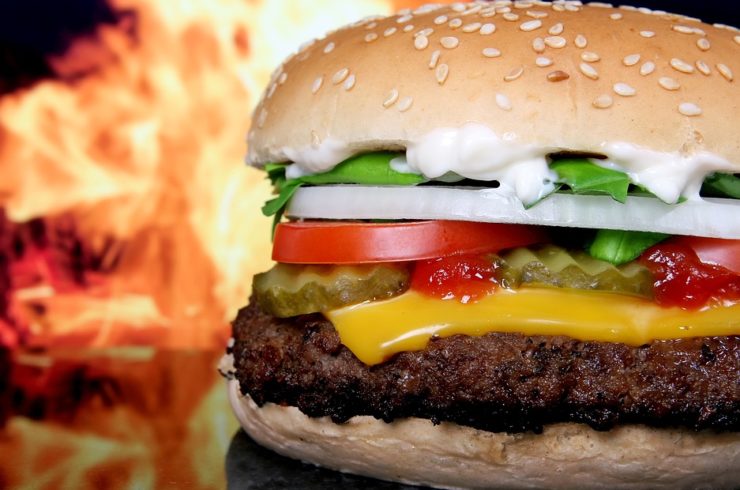 At the current moment, vegetarians and vegans represent only 2% of the population in France (1.3 million people), the institute points out. In comparison, flexitarians (those who have chosen to consume less meat and more plant products) now account for nearly a third of the French population (23 million people).
However, analysts agree that the vegan market is still in its infancy. For what reason? Because the sector is driven by consumers' desire to benefit from "better visibility" regarding the products they buy. It is therefore not surprising that brands such as Naturalia (Casino group) are continuing their momentum by creating concepts that are no longer 100% organic, but now 100% vegan.
It remains to be seen whether this vegan trend will be sustainable or not. A priori, Xerfi considers this to be a "major trend". However, vegetable alternatives to meat and milk proteins are mainly the result of the "fashion effect", the authority points out. Hence the fact that it forecasts a gradual decline in the vegan food market from 2021 onwards. So let's see who, in the coming years, will win the war between the barbarian and soya.
Be that is it may, companies like Beyond Meat and West Coast Ventures Corp. are rapidly capitalizing on new consumer trends in the vegan and CBD sectors.
—
DISCLAIMER: This article was translated and adapted from the original, which was previously published in BFM Business. In case of a discrepancy, the original will prevail.
While reasonable efforts are made to provide accurate translations, some portions may be incorrect. No liability is assumed by Born2Invest for any errors, omissions, or ambiguities in the translations provided on this website. Any person or entity that relies on translated content does so at their own risk. Born2Invest shall not be held responsible for any losses caused by such reliance on the accuracy or reliability of the translated information. If you would like to report a translation error or inaccuracy, we encourage you to please contact us.
This article was written by a third party contributor and does not reflect the opinion of Born2Invest, its management, staff or its associates. Please review our disclaimer for more information.
This article may include forward-looking statements. These forward-looking statements generally are identified by the words "believe," "project," "estimate," "become," "plan," "will," and similar expressions. These forward-looking statements involve known and unknown risks as well as uncertainties, including those discussed in the following cautionary statements and elsewhere in this article and on this site. Although the Company may believe that its expectations are based on reasonable assumptions, the actual results that the Company may achieve may differ materially from any forward-looking statements, which reflect the opinions of the management of the Company only as of the date hereof. Additionally, please make sure to read these important disclosures.