Cannabis is becoming a consumer product like any other
Cannabis as a consumer product provides a strong economic argument for the cannabis legalization.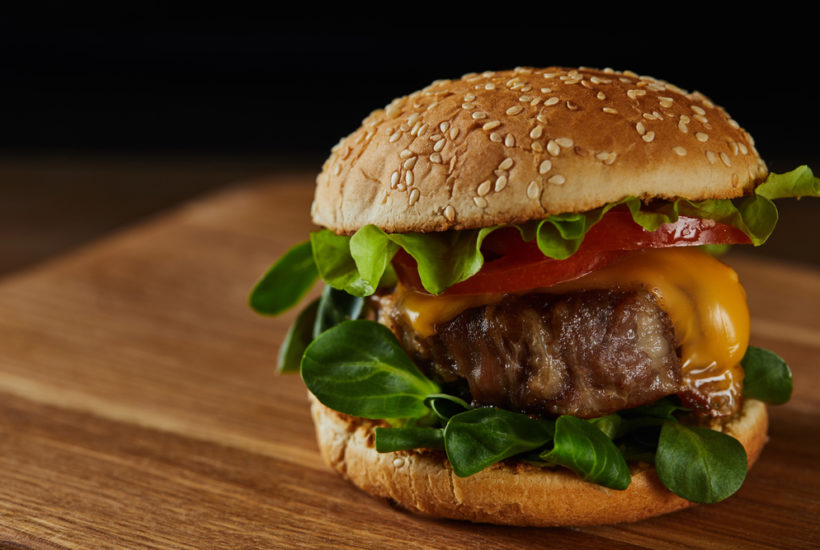 After investing in Toast and GreenRush, two American cannabis companies, former AB InBev marketing director Chris Burggraeve wants to launch a debate on the legalization of this product in Belgium. "Of course, we need rules and advice, but we should make cannabis a business like any other."
West Coast Ventures Corp. (OTC: WCVC) has already demonstrated some of the potential in this statement. It provides a strong economic argument for the legalization of cannabis. WCVC has expanded into the $780 billion fast casual dining sector with its cannabis-themed restaurant, Illegal Burger. Two of the brand's flagship restaurants in Denver, CO have seen incredible success. Illegal Burger CitiSet looks as though it will exceed $700,000 in sales after its first full year. Illegal Burger Writer Square is on pace to surpass $1 million in sales in 2019.
Illegal Burger has become a brand as carefully cultivated as its burgers. Its focus remains on quality food, health, and the use of local ingredients. With a backdrop of WCVC's example of ethical business values and financial success, Chris Burggraeve admits that he was shocked when the Belgian press overwhelmed him with questions last year on announcing that he was a cannabis pioneer in the United States. His activities included investing in Toast, a company that manufactures pre-rolled joints, and GreenRush, a website selling cannabis products online.
A big Belgian boss who is openly launching into the drug sector? It was a great first. And, for years, Burggraeve was chief marketing officer and member of the management committee of the world's largest brewing group, making him one of the three highest-ranking Belgians at AB InBev. Since the end of 2012, he has been an advisor to Verlinvest, the private investment vehicle of the AB InBev shareholder families, the Spoelberch and Mevius families. From his home in New York, he also works as a marketing consultant and invests in start-ups.
"It made me think about why people were so fascinated," says Chris Burggraeve. "Cannabis is like beer: everyone has an opinion. So, as a marketing specialist, I did what I did best and launched a major survey to find out the Belgians' position on the subject. The debate is currently very demagogic. We do not rely on proven facts and we essentially study the subject from a criminological or sociological point of view. In the discussions, the potential impact of the legalization of cannabis in terms of taxation, employment or other macroeconomic elements is never addressed."
Investigation
Burggraeve commissioned the Belgian agency Insites Consulting to survey 1,000 Belgians on their position on cannabis. First observation: 17% have already tried it. Faced with the ban on cannabis, 53% of respondents prefer a transparent market to the current black market. Among people aged 35-44, the figure is 60%. "Today, of course, there is already a market for cannabis, but it is totally hidden. The basis for its liberalisation is much more important than we imagine, with the necessary guidelines, of course."
A first step would be to legalize the use of cannabis for medical purposes: 56% of Belgians want a new law on this subject. Burggraeve recalls the poignant testimony – recently reported in the press – of the parents of Sofie V., a 9-year-old girl who suffers from a severe form of epilepsy and can only lead a normal life if she takes cannabis oil. The court, however, ordered its seizure. According to Federal Health Minister Maggie De Block, there is only one solution: going abroad.
"This story is sad," continues Chris Burggraeve. "If the cannabis market were legalized, we could launch new research. The therapeutic effects of cannabis are recognized by all scientific circles. And in our country, a doctor must tell a patient to move to a country where it is allowed? It's surreal!"
Cannabis for medical use is often used as a lever towards the total liberalisation of drugs. Here, too, mentalities are changing. 26% of Belgians want a new law on the recreational use of cannabis. And 38% of respondents believe that cannabis should be put on the same footing as alcohol. "If I wanted to prove myself in Belgium as a young politician, I would know what to do. The Belgians are ready to start this dialogue," says Chris Burggraeve.
Champagne
"We must treat cannabis like alcohol, an over-the-counter product, with limits set by law. In the United States, people's minds have matured more quickly than here," Burggraeve says. One in five Americans live in a state where cultivation, sale and consumption are allowed. On 1 January, cannabis was legalized in California. In Colorado, there are more cannabis stores than Starbucks and McDonald's combined. "Some major brands are even considering launching a range of cannabis products. This is a market with enormous potential."
When Chris Burggraeve travels to Colorado for the board of directors of his start-up Toast, he smokes a joint with the other directors. Or, as his company name suggests: a "slice of toast." It is a pre-rolled, tobacco-free cigarette offered to consumers in a luxurious ten-piece package. Price of the package: 85 dollars. According to the company, its products contain relatively little THC and a lot of CBD, lighter than the "strong" seals sold on the black market. The first is euphoric, while the second has a soothing effect. For Toast's boss, these joints can be compared to a glass of champagne. The consumer retains full control over himself, explains the company.
"Sometimes people just need a stimulant," says Burggraeve, "and there's no reason not to include cannabis." But experts warn that cannabis use at an early age can cause brain damage, and overuse can lead to psychological problems. "Of course, there must be rules, like alcohol. Even the World Health Organization admits that moderate cannabis use is not harmful. We should stop being hypocritical."
What about the argument that cannabis users would switch more easily to hard drugs? "It is precisely by taking cannabis out of the illegal and criminal circuit that we will avoid the risk of users being tempted by harder drugs. This will help to address real priorities and better monitor the hard drug trade."
Is he really convinced that Belgium's largest party, the N-VA, will defend the legalization of cannabis? The mayor of Antwerp, Bart De Wever, wants to tackle the use of all drugs, including cannabis, without concessions. "The Antwerp reality seems to be a merciless war against drugs. It is easy to make strong statements. But Bart De Wever is a politician smart enough to understand when a majority of the population changes their minds on a subject. Everyone likes to drink a beer, so in the long run, why shouldn't it be the same with cannabis?"
Big business
Even though our marketer is happy to refer to the legalization of cannabis in his host country, the US Attorney General, Jeff Sessions, has announced that he wants to cancel it. The American federal authorities still consider cannabis a hard drug, like heroin. "You never know how things will turn out with the Trump government, but in the United States, the legalization of cannabis is an 'unstoppable movement.' Many Republicans from states where drugs are already legalized see their positive impact on employment and business and exert all their influence to change Sessions' mind. I expect the federal government to change its mind, perhaps not during this Parliament, but probably during the next."
"Economically, things are moving fast," says Chris Burggraeve. "Big pharma, big tobacco, big finance: everyone is moving and buying shares, for example in the fast-growing Canadian cannabis sector." Constellation Brands, one of the world's largest beverage companies, has invested $200 million in an Israeli producer of therapeutic cannabis inhalers. Novartis has signed a partnership agreement with a Canadian medical cannabis producer, Tilray. "Cannabis is now at the same stage as the digital revolution ten years ago. Companies should start thinking about a strategy: what role can cannabis play in my sector?"
Isn't this comparison exaggerated? Even if cannabis is legalized everywhere, isn't it destined to remain a niche product? "That's what you think. Cannabis extracts are very varied. In the medical world, the applications are endless."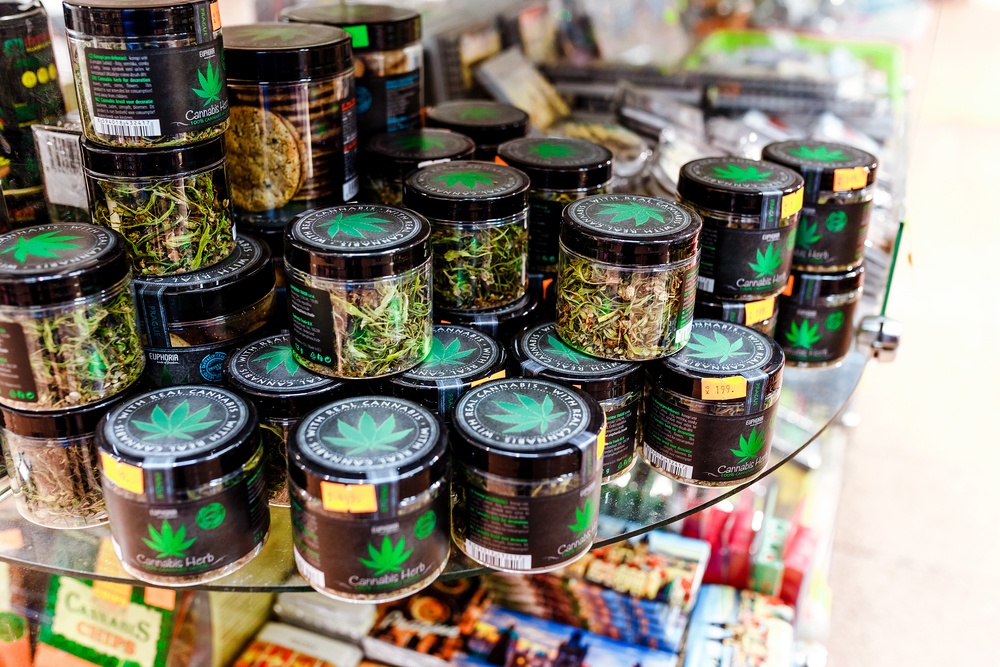 Chris Burggraeve argues with figures: Colorado, with a population of 5 million, is a little smaller than Flanders and last year raised $250 million in cannabis tax revenue. The entire value chain of the sector has created 25,000 new jobs. "This is a huge industrial potential that no state can afford to ignore."
For Belgium, Burggraeve calculated that cannabis could represent 1.6 billion euros in tax revenues in eight years, and create between 28,000 and 38,000 jobs. That is why our compatriot is not surprised by the project to build the largest cannabis plantation in Europe in Limburg. "We also have an economic base here. Why would we let the Dutch and Germans take the wind out of our sails?"
Is Burggraeve's initiative not primarily motivated by commercial considerations of the two cannabis companies in which he is a shareholder? "No. Because in any case, the legalization of cannabis in Belgium – if it ever happens – is not for the future. And I sincerely believe that the American companies in which I have invested are already large enough. Especially now that California, the world's fifth largest economy, has legalized cannabis. So we're focusing on the western United States and we really don't need the Belgian market. But sooner or later, the debate will be open in Belgium, and much sooner than everyone thinks. In my career, I have always preferred to decide the future rather than suffer it. As a marketer, you must always anticipate consumers' wishes in order to be ready to respond to their requests when they are expressed. We really need a new regulation that will be based on a well thought-out strategy."
—
DISCLAIMER: This article was written by a third party contributor and does not reflect the opinion of Born2Invest, its management, staff or its associates. Please review our disclaimer for more information.
This article may include forward-looking statements. These forward-looking statements generally are identified by the words "believe," "project," "estimate," "become," "plan," "will," and similar expressions. These forward-looking statements involve known and unknown risks as well as uncertainties, including those discussed in the following cautionary statements and elsewhere in this article and on this site. Although the Company may believe that its expectations are based on reasonable assumptions, the actual results that the Company may achieve may differ materially from any forward-looking statements, which reflect the opinions of the management of the Company only as of the date hereof. Additionally, please make sure to read these important disclosures.
(Featured image by DepositPhotos)