Cannabis companies set to rule the edibles market in 2019: CannAmerica Brands Corp. (CNNXF), West Coast Ventures Group Corp. (WCVC), Sproutly Canada Inc. (SRUTF)
If you've ever wanted to venture into the edible cannabis market, take a look at these companies and see how they're poised to shape the industry in 2019.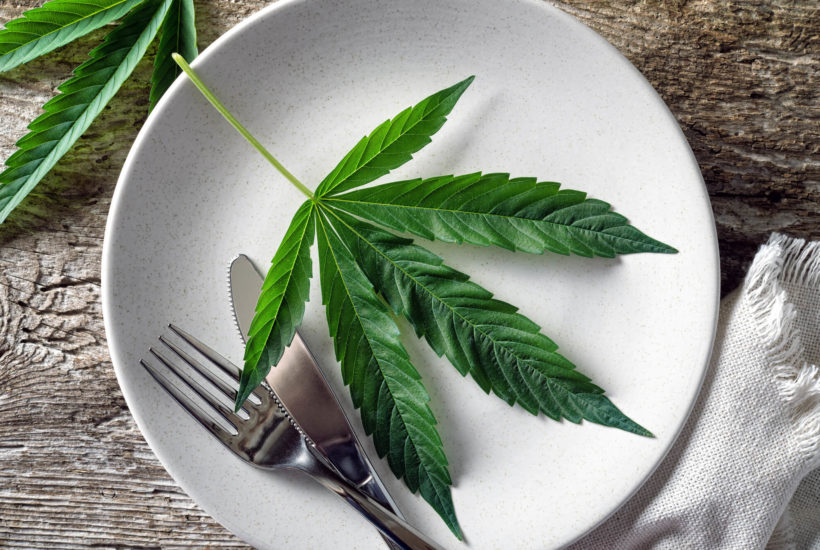 When Canada legalized recreational marijuana in October 2018, it excluded cannabis edibles and cannabis-infused drinks. The government, led by Prime Minister Justin Trudeau, decided it would be best to spend another year perfecting laws surrounding edibles before making them legal. Legalization is expected this year, on Oct. 17, 2019.
With legalization around the corner , it seems logical that the next big thing in the market this year will be cannabis edibles, which includes cannabis-infused food and beverages. The space is the newest opportunity through which investors can enter the burgeoning legal marijuana industry.
Indeed, a report from marijuana market research companies ArcView Market Research and BDS Analytics projected that cannabis edibles alone could be worth $4.1 billion by 2022 in Canada and the United States.
This estimate excludes the entire marijuana industry (categorized as medical and recreational), which is separately estimated to grow to $22 billion within the same year. ArcView Market Research and BDS Analytics have far bigger calculations in this regard, saying the worldwide legal market could be worth $32 billion by 2022.
CannAmerica Brands Corporation
CannAmerica Brands' (CSE:CANA) area of expertise is manufacturing and distributing cannabis products that they can supply to licensed and regulated cannabis companies worldwide. These products bear CannAmerica's branding and logo, and include proprietary food products and intelligent packaging solutions.
In fact, CannAmerica's process does not stop at physical packaging, and does not simply aim to make the products unique. The company designs edible printing material that stamps a brand on the gummies themselves, for example. This way, consumers are fully aware that the product has cannabis in it. Most importantly, it protects children from mistakenly ingesting them.
Such strategic packaging addresses Canada's concern over the labeling of edibles. The concern is rooted in the growing cases of children being admitted to the emergency room after mistaking cannabis-infused gummies for the traditional gummy bears that they would normally eat.
A recent study found that, following the legalization of marijuana in Colorado, there was a 34 percent increase in cases annually where kids were taken to poison control centers due to the consumption of an edible marijuana product. Elsewhere in the U.S., there was a 13 percent increase in similar cases. The situation is something that the Canadian government wants to avoid.
"It's important for Canadian regulators to look to legal U.S. markets and consider the massive consumer demand for different types of edibles such as gummies and other non-chocolate confections, and how they fit in with the rules for packaging," Dan Anglin, Co-Founder & CEO of CannAmerica, told Forbes.
"While 10 mg THC is a standard serving size, what truly makes a difference is child-resistant packaging and capping total THC at 100 mg per package, while also marking the edible product itself to clarify that the product contains cannabis," Anglin further explained.
On April 18, CannAmerica made its first shipment of new packaging for new gummy flavors in Colorado.
Sproutly Canada, Inc.
The most common raw ingredient for edibles is cannabis oil. Naturally, licensed oil producers in Canada are looking forward to a larger market once edibles are legalized in October.
There is a concern with cannabis oil in food and drink, however—oil and water naturally do not mix together. To effectively make oil suspended in water, emulsifiers are needed. The problem is that chemically enhanced emulsifiers are associated with health effects as seen in a clinical trial involving mice. This could suggest that it could also be harmful to humans.
The most elegant solution would be to find a way to make cannabis water-soluble, not just water-compatible. This is exactly what Sproutly Canada, Inc. (SPR.CN) (SRUTF) (38G.F) has perfected. The company is a leading supplier of water-soluble cannabis solutions and bio-natural oils to businesses that provide cannabis-infused food and beverage.
Sproutly does not use emulsifiers, but has pioneered a technology called the Aqueous Phytorecovery Process (APP). This technology allows extraction of water-soluble phytochemicals from the cannabis plants and separates the oils which do not dissolve in water.
Sproutly boasts of its cannabis liquid solution called the Infuz2O. The solution is unique because it can be mixed into beverages while maintaining a great flavor profile. It is also true-to-strain, which means that consumers will naturally feel the effect of the compound based on the dosage they take. The effect can range from being relieved from pain to feeling more relaxed and calm. Since Infuz2O is true-to-strain, consumers will be able to determine a predictable timeframe before the effect kicks in and how long the kick will last.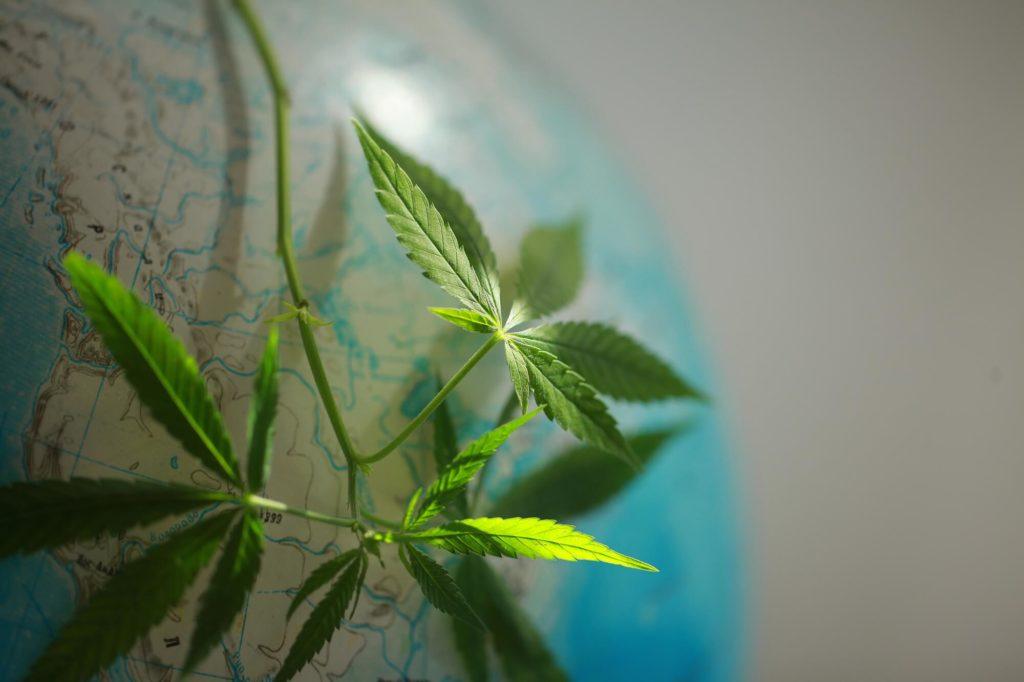 To strategically position itself in the edibles market, Sproutly has acquired exclusive rights to its APP technology. The company's rights to the technology are protected in Canada, as well as other countries like Jamaica, Israel, and Australia. It has even secured coverage in the European Union, including the United Kingdom.
The company has also secured a powerful distribution partner through its groundbreaking joint venture (JV) with Moosehead Breweries. This 50/50 partnership will grant the JV exclusive rights to the APP technology while providing Sproutly with a partner who can ensure smooth running operations and wide distribution of Infuz2O-powered beverages.
West Coast Ventures Group Corp.
West Coast Ventures Group Corp. (WCVC) owns and operates restaurants that are pioneering the fast-casual concept in the food industry. It owns Illegal Burger and Mexican restaurant El Senor Sol. The fast-casual segment of the food industry currently sits on an average of $780 billion in annual sales.
As part of its growth strategy, West Coast Ventures Group Corp. is developing bold new dining concepts. Next in line for the company is the establishment of its concept cannabis-themed restaurant with its partner, North American Cannabis Holdings (USMJ).
The company's plan for a cannabis restaurant could not come at a more opportune time. A survey from the National Restaurant Association and the American Culinary Federation of about 650 professional chefs found that cannabidiol (CBD) and cannabis-infused food would be a hot trend this year.
To be exact, three in four chefs surveyed said cannabis-infused food will be the hottest overall culinary trend of 2019, along with plant-based recipes and zero-waste cooking processes. Seventy-seven percent of the chefs surveyed ranked cannabis-infused drinks as the number one trend this year, while a close 76 percent said cannabis-infused food is to become the second most popular food trend.
According to the survey, the 650 chefs, who are all members of the American Culinary Federation, believe that infusing food and drink with cannabis and CBD could create unique cuisine opportunities and potential new markets for experiential dining offerings. Chef Travis Petersen has already started traveling across Canada to introduce his cannabis-infused recipes.
"For us here in Canada, this is a unique opportunity to kind of put our flag on the culinary map. We're the first country of chefs that can fully legally cook with it and experiment with it, and I'm really excited to start working with more flavors, tastes, and smells," Petersen was quoted saying in one of his interviews.
Experiential dining has also been in demand in Colorado and Washington. Wealthy consumers are hiring private chefs who are perfecting cannabis-infused recipes.
Drivers of growth for cannabis edibles
Once legalized formally, edibles are expected to grow between 12 percent and 14 percent, eclipsing the market share of flower, which is expected to drop from 50 percent to 36 percent.
A similar trend exists in Canada. A report from Deloitte highlighted that there is a strong appetite for edibles in the country. For one, 64 percent of current cannabis consumers prior to legalization and potential consumers following legalization are already aware of cannabis-laced products such as brownies. Out of that percentage, 51 percent said they are interested in trying edibles, while 43 percent are specifically interested in cannabis chocolate and another 37 percent wanted to try candies.
Deloitte said six out of 10 cannabis consumers will likely choose edible products over other forms.
Meanwhile, another study had specified one major driver of the edibles market: the decreasing number of people who smoke. In the U.S. alone, smoking rates fell to 15.5 percent in 2016 compared to 40 percent in the 1960s. Basically, people are more interested in products that will not damage their health.
Beverage and edibles market in 2019
Edibles currently make up the minority share within the marijuana market. At this early stage, however, the potential for profit is already undeniable. Beverages, candies and baked goods could become staples in people's dining experience, whether they are purchased from retailers, or ordered in a fine dining restaurant.
The gauge of how massive the potential market will be is how big names in the industry are making their respective pivots toward the edibles market.
(Featured image by DepositPhotos)
—
DISCLAIMER: This article was written by a third party contributor and does not reflect the opinion of Born2Invest, its management, staff or its associates. Please review our disclaimer for more information.
This article may include forward-looking statements. These forward-looking statements generally are identified by the words "believe," "project," "estimate," "become," "plan," "will," and similar expressions. These forward-looking statements involve known and unknown risks as well as uncertainties, including those discussed in the following cautionary statements and elsewhere in this article and on this site. Although the Company may believe that its expectations are based on reasonable assumptions, the actual results that the Company may achieve may differ materially from any forward-looking statements, which reflect the opinions of the management of the Company only as of the date hereof. Additionally, please make sure to read these important disclosures.