Daily Fantasy Sports leader positions to take FIFA World Cup 2018 by storm
Global Daily Fantasy Sports (TSX-V: DFS) corrals global $38B sports fantasy leagues. Should you get in the game as a DFS shareholder? Now is the time to decide before others take the lead! Getting in now could put a fortune in your pocket!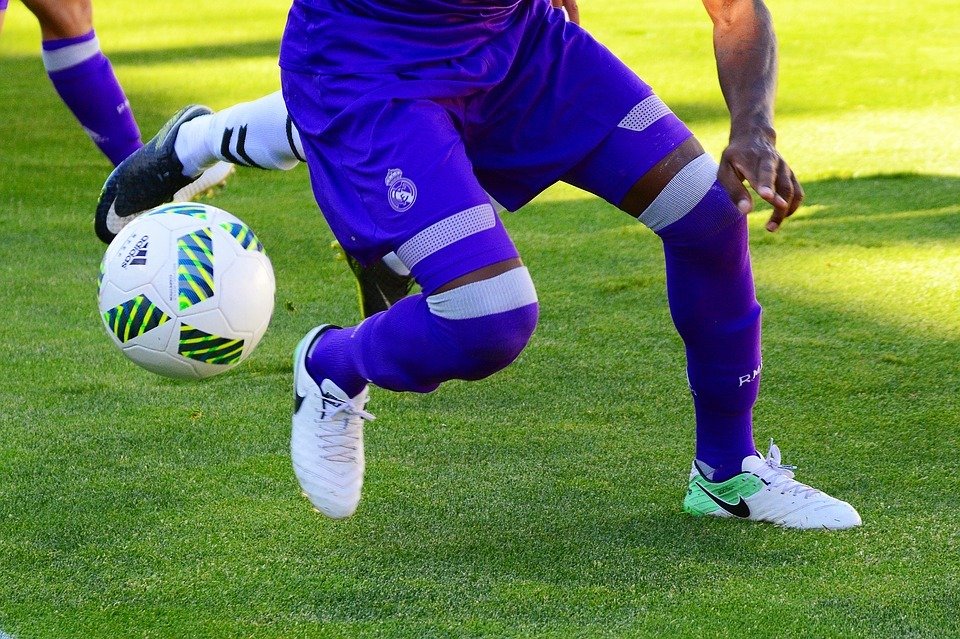 Global Daily Fantasy Sports opens European and Asian markets. Latin America next.
Sports gaming is a mind-boggling world market; the biggest to be found anywhere. Two-times bigger than casino play. Ten-times bigger than lotteries!
And most surprising perhaps is that Europe and Asia account for 80% share of the world's gambling market. Could any of this get any bigger? You can count on it! Especially with the emergence of bitcoin sportsbook options.
By the year 2020, global sports and fantasy gaming is projected to expand by another $9 billion to reach a staggering $47 billion!
This is a stunning marketplace dominated by soccer, the world's most popular sport. Throughout Europe, Asia, and Latin America, soccer blows every other sport out of the water. In fact, worldwide, soccer is not only the most popular sport with a fan base of 3.5 billion! That's 8.5-times bigger than American football!
What's more, soccer fans are—players in the betting shops!
In Asia and Europe, take away horse racing and soccer accounts for as much as 85% of all gambling.
Here's even bigger news. The fastest growing platform for all this to take place is on the smartphone! It's a market that has grown 17-fold since 2010 and that today, gambling via smartphone is dominating!
"Gross win[nings] from the global mobile device gambling market is expected to generate an increasing share of all interactive gambling reaching nearly 44% by 2018."
"This trend is driven by growth in smartphone and tablet penetration, increased device capability and the confidence of users. Average mobile gambling spend per adult in the European Union (EU) is expected to grow from just over €1 in 2010 to over €17 by 2018"
One thing seems certain: there's enormous money to be made when these three factors are brought into play.
1. The game to play is soccer!
2. The money in play is staggering!
3. The place to play is on a smartphone!
Global Daily Fantasy Sports (TSX-V: DFS) covers all three and as the name implies, it does so globally!
Global Daily Fantasy Sports introduces a new world of fantasy sports games that transcends international boundaries. It elevates fantasy sports gamers to an entirely new level of play.
Bigger prizes. More competition. All provided through Global Daily Fantasy Sports mobile app linked to a player's sports gaming operator.
Millions of players may soon be linked to this first-ever worldwide gaming arena—and that could quickly send DFS shares soaring.
An enormous opportunity for the aggressive investor:
As made clear at the top of this report, sports and fantasy gaming is massive, a multi-billion-dollar global market, but one thing is missing. It has no common playground.
Throughout Europe, Asia, and Latin America, thousands of individual gaming operators (businesses where members can place bets) sponsor fantasy league play for their members. But those fantasy leagues never make it outside the local shop! The games and the winnings are limited to minor league, local prize pools.
Global Daily Fantasy Sports opens the door to a totally new arena, international prize pools…the biggest in gaming history.
This is a sports gaming first, Global Daily Fantasy Sports enables individual gaming operators, both large and small, to offer multi-million-dollar international prize pools to their members…and at a fraction of the usual risk!
Gaming operators, who sponsor and guarantee local prize pools, have never seen anything like this.
And if you know gaming, you know this is huge!
Global Daily Fantasy Sports has built the biggest gaming arena on the planet. Nothing comes close. Like a super lotto on steroids, Global Daily Fantasy Sports games are destined to pull more players and more money into operators' gaming business. The money flow can mind-boggling. Billions of dollars could soon be flowing through Global Daily Fantasy Sports international pipelines and what flows through DFS can lead to stunning profits.
By its third year in operation, Global Daily Fantasy Sports reports it can reap a stunning 62.5% net profit on its gaming cash flow.  
Gooooooooooooooooooooooooal!
Global Daily Fantasy Sports changes the game in a very big way by offering the operator entry into massive enormous prize pools that would be impossible to create on a local level!
This is a game changer, to say the least! So much suggests that this could become the biggest thing in sports gaming industry that it's easy to anticipate that DFS ground-floor shareholders could pocket a ton of money.
The ground floor is now; the clock is ticking.
Global Daily Fantasy Sports (DFS) is in play!
Don't get caught on the sidelines!
Global Daily Fantasy Sports enters an enormous global market untouched by anyone; it may soon be on everyone's radar and that could send its share price roaring off today's range.
Global Daily Fantasy Sports - INVESTORS
Global Daily Fantasy Sports is already gaining significant traction.
The ball got rolling last year when in a series of releases Global announced the purchase of Mondogoal assets, which included Lottomatica and Sisal Entertainment, two of the largest gaming brands in Europe.
Lottomatica delivers over 100,000 points of sale, one of the largest gaming networks in the world. Sisal's assets added a 14 million customer (player) base across 45 million points of sale. And that's just getting started.
Global Daily Fantasy Sports also signed an exclusive agreement with Microgame to lock in partnership access to its 90 different gaming brands and 650,000 gaming accounts. Microgame alone accounts for gross gaming turnover of more than $3 billion. What's more, this is just the Italian foothold! As the company gains more traction…it could quickly dominate all of European, Asian and Latin American markets!
These three alliances alone account for 14% of the world market in sports betting!
Here's the stunner, there's no competition anywhere near in a second place position! Global Daily Fantasy Sports is the first to market with this concept and it's likely to become the dominant world player.
The die has been cast. As of April 18, Global Daily Fantasy Sports announced that it received the necessary licenses to begin serving other world markets.
This could be the ideal time to put some money on the table…at the start of the game.
What to do now?
Start with your due diligence. You'll quickly see that this could be a clear breakaway winner in sports gaming.
Shareholders who lock in today's price may quickly see big winnings flow. Keep in mind though, this could go the other way. Big rewards are typically accompanied by big risk. So do your research, not just into the company itself, but into the enormity of this marketplace.
There are a number of ways to play this. The first would be the bold move of getting your research done then calling your broker. Put some DFS in your portfolio. Just limit yourself to an amount you feel comfortable putting at high risk! (Always a wise play!)
The more conservative approach is to get Global Daily Fantasy Sports (TSX-V: DFS) on your "watch list". Stay on top of this. Keep up with the news. When you feel the timing is right, make your move. Just keep in mind that should GDFSI take off as it could—you may never see share prices as low as you see them now!
There's an app for that—and Global Daily Fantasy Sports has it!
—
This article may include forward-looking statements. These forward-looking statements generally are identified by the words "believe," "project," "estimate," "become," "plan," "will," and similar expressions. These forward-looking statements involve known and unknown risks as well as uncertainties, including those discussed in the following cautionary statements and elsewhere in this article and on this site. Although the Company may believe that its expectations are based on reasonable assumptions, the actual results that the Company may achieve may differ materially from any forward-looking statements, which reflect the opinions of the management of the Company only as of the date hereof. Additionally, please make sure to read these important disclosures.