Food stocks on the move: Dunkin Brands Group (DNKN), Wendy's Company (WEN), West Coast Ventures Group Corp (WCVC)
Here we list our three favorite food stocks that investors could feast on for 2019.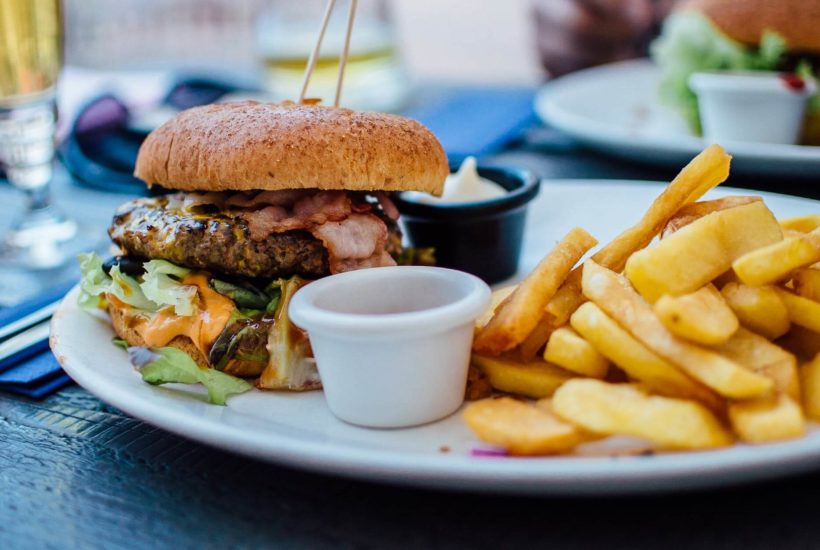 Against the backdrop of a widespread economic slowdown, the restaurant industry is expected to experience sales growth for 2019. According to the National Restaurant Association's 2019 State of the Restaurant Industry report, sales are expected to reach $863 billion this year.
The growth will be driven by consumers' generally upbeat sentiments toward their personal finances. Accordingly, business sentiments will be positive most especially if the ongoing interest rate hikes and trade disputes will continue to be downplayed.
Here we list three food stocks that are currently on the move to take a step higher on the food chain.
The Wendy's Company
Eyes are on Wendy's (NASDAQ:WEN) shares after Cowen, an investment bank and financial services firm, initiated a new coverage of the company in the second week of April. The firm gave Wendy's an Outperform rating over its chain strategy. Cowen also highlighted an attractive valuation for the stock.
"Wendy's is pursuing the right strategy in 2019 by returning to the brand's premium roots, in the backdrop of a less aggressive value-oriented landscape in 2019 vs 2018," the firm said. It added that results in the first half of the year will be in line, paving the way for an upside in the second half of the year.
Cowen is also positive that Wendy's can restore investor confidence. It assigned a price target of $21 per share, expecting a 17 percent increase potential for the shares.
Adding to this favorable sentiment toward Wendy's shares was the announcement from its Board of Directors last February 15. The board increased the dividend rate from 8.5 cents to 10 cents per share, reflecting an 18 percent boost in the quarterly cash dividend rate.
Now, everything else remains to be seen when Wendy's reports its first quarter 2019 results on May 8. The company is coming from a strong fourth quarter and fiscal year which ended on Dec. 30, 2018. It yielded sales of $397.8 million, an increase from $383.9 million in 2017. The total revenue generated was $1.59 billion, coming from the $1.53 billion in the previous year.
The Wendy's Company currently sits in a market capitalization of about $4.2 billion. Sixty-six percent of the company is owned by institutional investors while hedge funds own 12 percent of Wendy's shares. The managers, executive board members, and most likely, its founder and CEO, own about $334 million worth of Wendy's shares. The public owns about 14 percent.
Dunkin Brands Group
Back in September 2018, Dunkin Brands Group (NASDAQ:DNKN) surprised its loyal customers when it announced new branding for the beloved Dunkin Donuts. Effective January 2019, the quick-service restaurant would simply be known as Dunkin. The company explained that its patrons from all over the world have always referred to the doughnuts place as simply Dunkin so it would only be right to officially adopt it.
Aside from the name change, the company remains to be a coffee and doughnuts company. However, when it comes to coffee, instead of the familiar brew that fans have always known, Dunkin will also be serving the kinds which are similar to what Starbucks (NASDAQ:SBUX) is serving.
From the looks of it, Dunkin is now more targeted towards millennials who comprise the bulk of the market at present. In line with this, Dunkin has introduced an on-the-go mobile ordering system. Early this month, it also launched its Signature Lattes which are artfully presented or "Instagrammable."
Despite dropping it from their name, doughnuts remain to be the focus of the brand. For one, its sales of more than 2.9 billion doughnuts and Munchkins worldwide are something that should not be abandoned. The company assures that each rebranded stores worldwide will continue serving their beloved doughnut flavors.
While this strategy for growth was only introduced in September, Dunkin Brands Group, which also includes Baskin-Robbins, reported a stronger-than-expected fourth-quarter profit with a net income of $53.2 million or 64 cents per share.
Dunkin Brands Group is scheduled to report its 2019 first quarter financial results on May 2.
West Coast Ventures Group Corp.
A relative newcomer compared to Wendy's Company and Dunkin Brands Group, West Coast Ventures Group Corp. (OTCMKTS:WCVC), founded in 2011, is the parent company of fast-casual dining joint Illegal Burger and Mexican restaurant chain El Senor Sol. The fast-casual concept is the innovative trend that is driving the growth of the whole restaurant industry.
The fast-casual concept is born at a time when consumers are no longer keen about spending too much for fine dining but at the same time, they want something new as an alternative to fast food chains. Essentially, fast-casual locations offer a quick and cheaper option while serving healthier and sustainable menus.
A recent estimate pegged annual sales from the fast-casual segment at $780 billion. According to Joe Pawlak, managing principal with Technomic, the fast-casual dining has exceeded the growth of other segments of the restaurant industry. This particular sector is believed to increase by 7.5 percent this year. To compare, fine dining is only expected to grow 2.7 percent while fast-food chain and family restaurants will see a 3.5 percent and 1.8 percent rise, respectively. Technomic is a research and consulting firm servicing the food and foodservice industry.
In November 2018, West Coast Ventures Group Corp. opened its fifth Illegal Burger in Denver, Colorado as part of a strategic growth plan. The company is investing $500,000 quarterly to open three new locations in order to grow its annual revenue between $800,000 and $1 million per location. Thanks to this, WCVC is seeing a total increase of $4 million to $6 million in annual revenue, on top of its average $3 million annual revenue at present.
To boost this growth plan, WCVC has also begun opening its franchising system, aside from its acquisition and development of under-valued restaurant properties.
West Coast Ventures Group Corp. is not stopping with the fast-casual concept for its different brands. It is also planning a concept cannabis-themed restaurant together with North American Cannabis Holdings (OCT:USMJ).
The company's plan for the cannabis restaurant came at the most opportune time. The breakthrough passage of the 2018 Farm Bill which legalizes hemp at a federal level is expected to boost the U.S. CBD market to $3 billion by 2021 and more than $200 billion by 2022.
Food stocks for investors to feast on
There are practically hundreds of thousands of stocks which investors can place their bets on. The food stocks, however, remain to be the most tempting.
If other stocks can boast of long-term gains, food stocks can guarantee imperishable profit because people will always eat. There will always be businesses and companies catering to this particular basic need. And there will always be food stocks profitable to own for investors.
—
DISCLAIMER: This article may include forward-looking statements. These forward-looking statements generally are identified by the words "believe," "project," "estimate," "become," "plan," "will," and similar expressions. These forward-looking statements involve known and unknown risks as well as uncertainties, including those discussed in the following cautionary statements and elsewhere in this article and on this site. Although the Company may believe that its expectations are based on reasonable assumptions, the actual results that the Company may achieve may differ materially from any forward-looking statements, which reflect the opinions of the management of the Company only as of the date hereof. Additionally, please make sure to read these important disclosures.