Harbinger Research recommends 'phenomenal' PotNetwork as 'Strong Speculative Buy'
PotNetwork Holding, Inc. (OTCMKTS:POTN) is experiencing explosive growth, with profits expected to rise to about $9.7 million this year with continued growth to $34 million by 2020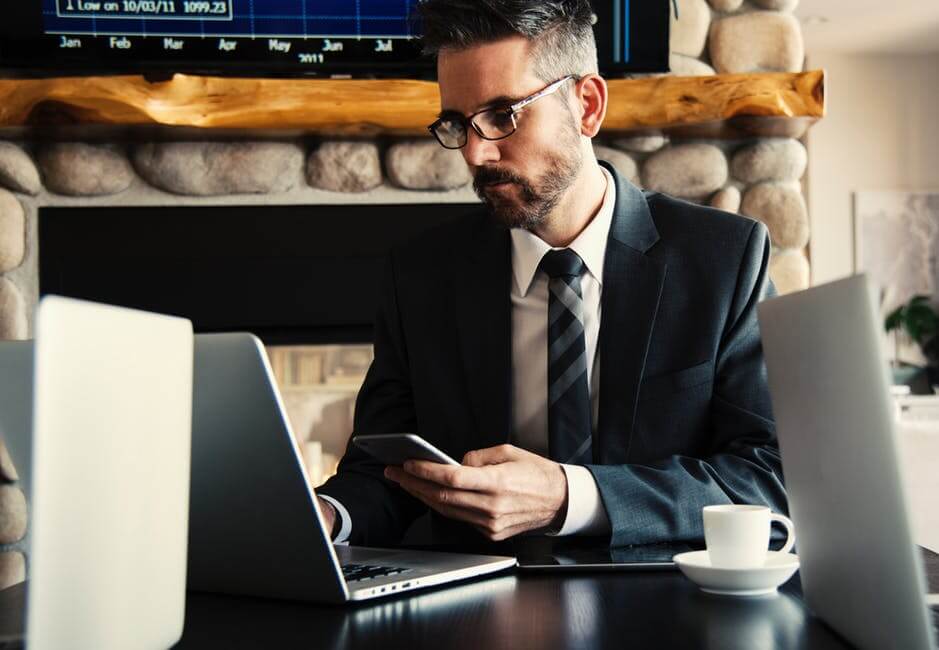 Cannabis industry leader PotNetwork Holding, Inc. (OTCMKTS:POTN) is set to grow at a "phenomenal" rate according to a Harbinger Research Independent Investment Analysis published on March 8th.

The equity analyst and research firm believes that PotNetwork's net profit by year end is to dramatically surge to $9.662 million from the $214,000 it recorded in 2017. This impressive growth is set to continue into 2020 with a staggering projected profit of over $34 million. If these predictions hold true the firm will grow by over 15,804 percent in just three years.
In firm is already set to end 2018 with $32.2 million in profits which represents a 122 percent from the $14.5 million taken in last year. Harbinger Research expects this growth to continue in 2019 to $63.68 million before almost doubling year-on-year to $113.45 million in 2020.
"POTN is quite simply in the right place at the right time," said Harbinger Research. "It knows how to reach and sell to its target markets through a variety of online and brick-and-mortar channels, and its products are very well received by its distributors and retailers as well as by the consumers who use and enjoy them."
The Florida-based firm owns and operates six wholly-owned subsidiaries that work in various sub-segments of the cannabis industry in order to help PotNetwork become a leader in the greater market. These firms are specialized to dominate their respective niches and include names like; Diamond CBD, Meds Biotech, Inc., PotNetwork, Inc., First Capital Venture, Inc., MediPets, Inc., and Grinders Distribution.
Harbinger Research was "especially impressed by its rather innovative application of CBD products to the pet space" arguing that relatively high-income pet owners are more than happy to spend $50 – $100 a month in order to ease their aging pet's pain or relax high-strung animals.
The report observed that as a result of all of these factors, this Company is quite literally growing like a weed," noting that the company's top line, taking into account the growth it has been experiencing during the past few months, is likely to continue or even increase over the next few calendar quarters.
This jump in net profit and has been bolstered by several factors. Here are some of the driving trends which are seen to continue in the next few years:
From increasing legalization and isolation to regulatory headwind
Harbinger Research mainly attributes the firm's momentum to the loosening of marijuana laws in several states in the US. The legalization of recreational and medical marijuana in states like California has acted as a watershed for the previously negative public perception of the product and has encouraged consumers to look at the potential health benefits of cannabis and cannabis derivatives such as CBD.
Between the years 2012 and 2018, the US saw a wave of legalizations and decriminalization which started in Colorado in November 2012. The state made a landmark policy decision when it allowed the use of marijuana for recreational purposes.
At present, the US has nine states, plus its capital Washington D.C., that have taken the bold step to scrap the prohibition of recreational marijuana possession and use, aligning it with wine, beer or liquor. Some 30 more allow physicians to now prescribe marijuana for different ailments.
However, the optimism in the cannabis industry is overshadowed by the fact that the "miracle" plant is a Schedule 1 narcotic under the Controlled Substances Act or Title II of the Comprehensive Drug Abuse Prevention and Control Act of 1970. This federal law serves as the basis of the government's fight against drugs of abuse.
Being categorized as Schedule 1 means it is still considered a crime to plant marijuana in the United States. As administered by the Department of Justice, the Federal Bureau of Investigation and the Drug Enforcement Administration, it is also considered a serious felony to sell or possess cannabis in any quantity.
Harbinger Research has roundly dismissed concerns that federal interference could harm POTNs bottom line. It states, "In many investors' minds, this introduces a very high degree of risk to any companies in the cannabis space, including PotNetwork Holding. Are there serious or even catastrophic risk events hanging over these enterprises? We think not." This is largely due to the fact that PotNetwork Holding's CBD products are all manufactured from foreign-grown hemp, an industrial crop that is a variety of the sativa plant.
"We do not believe that POTN faces more than moderate regulatory risk to its business. This is because all of the Company's products are based on cannabidiol (CBD) extracted only from foreign-grown hemp," the equity analyst added.  
Proven health benefits, no psychoactive effect
The cannabis plant is found to contain about 115 biologically-active compounds. Among these is CBD. This differs from the psychoactive chemical tetrahydrocannabinol (THC) which is also a cannabis-extracted substance. Unlike THC, CBD does not make people "high." In fact, previous studies have confirmed that the typical adult can consume CBD of up to 500mg or more per day without experiencing any noticeable side effects.
Hemp, from which PotNetwork's CBD products are derived, contains no more than 0.3 percent of the psychoactive chemical THC by weight. Marijuana grown for medicinal or recreational purposes is rich in THC, which is the substance that induces a high in its users. In contrast, hemp is rich in CBD, which does not cause any high and preliminary studies have shown that it has many general health and medicinal benefits when consumed.
CBD infused products have been found to relieve chronic pain relief, multiple sclerosis, mental health from anxiety disorder and even lead to the cessation of smoking cigarettes and opioid addiction
"Although the eventual outcome of various studies pertaining to CBD's efficacy in treating these and other maladies is unknowable, one thing is certain: a large percentage of the population reports that CBD use helps them and alleviates the symptoms that they are experiencing at an acceptable level of side effect, if any."
"This tells us that demand for these products is likely to be robust for the next several years at a minimum, and perhaps for much longer. The is no question in our minds that this high degree of consumer acceptance and demand will ultimately drive large numbers of customers to the Company," Harbinger Research added.
Marketing efforts to boost awareness of these benefits
The firm's plan is to intensify its marketing campaign strategy. An important aspect of this was active in its participation in trade shows where PotNetwork can show off its rich product line, a move which has proven to be effective in boosting its sales last year.
Annually, PotNetwork Holding Inc. attends about 20 exhibitions that range from pet-related trade shows to ones that targeted at athletic product sellers. Just this February, for example, by attending the CHAMPS Winter Show in Las Vegas, the firm saw some $270,000 in new sales.
"When considered over 20+ trade shows per year, and considering the Company's eventual total addressable target market (in the aggregate) of something approaching or possibly even exceeding $1 billion in annual sales in the U.S. alone, investors will begin to understand our enthusiasm for the investment potential POTN shares, even at current valuation levels," said Harbinger Research.
Online sales
PotNetwork has been concentrating on the digital space as more and more consumers learn about the benefits of CBD. This increased awareness is creating an immediate demand for CBD-infused products that even the firm's retail stores in the US may not fill in.
As these products are yet unavailable in several retail channels and merchandising stores, consumers will have to resort to shopping online directly through PotNetwork's website.
"[B]ased on our conversations with management we believe that its online sales growth may be even higher than the Company's overall sales growth rate," the equity research firm noted, adding that the level of sales growth online will be "extremely significant."
However, Harbinger Research noted that it will not be "uncommon" for customers to demand that PotNetwork products in traditional brick and mortar stores. This could lead to retain managers rapidly restocking their supplies for fear of losing customers.
In the long term, PotNetwork is planning to market directly to giant retailers and distributors in the hope of acquiring new customers.
Recommendation
Although recognizing the company's high number of outstanding shares as well as the risks that come with any budding industry leader, the market research firm said it believes that the industry in which PotNetwork is engaged is capable of becoming "extremely large, and to make the most successful first movers in the space extremely large and successful along with it."
"Therefore, we rate POTN shares as a Strong Speculative Buy, and set our 12-month price target at $1.25 per share."
Under this rating, Harbinger believes that the firm has the capacity to grow by more than 50 percent relative to the general market share for US equities within the next one to two years providing that "certain assumptions about the future prove to be correct."
Currently, POTN share prices have stood at around $0.42. If Harbinger's predictions prove to be correct, we could see share prices more than double within the space of a single year.
"Only time will tell, but we believe that POTN's solid management team, ever-growing innovative product lines, and a very well executed sales and marketing strategy could very well be the key to becoming one of the sector's first billion-dollar enterprises," Harbinger Research said.
—
This article may include forward-looking statements. These forward-looking statements generally are identified by the words "believe," "project," "estimate," "become," "plan," "will," and similar expressions. These forward-looking statements involve known and unknown risks as well as uncertainties, including those discussed in the following cautionary statements and elsewhere in this article and on this site. Although the Company may believe that its expectations are based on reasonable assumptions, the actual results that the Company may achieve may differ materially from any forward-looking statements, which reflect the opinions of the management of the Company only as of the date hereof. Additionally, please make sure to read these important disclosures.