Hops present a viable and legal alternative source of CBD
Dr. Bomi Joseph, Director of nutrition and fitness company Peak Health Foundation, discovered that hops contain cannabinoids.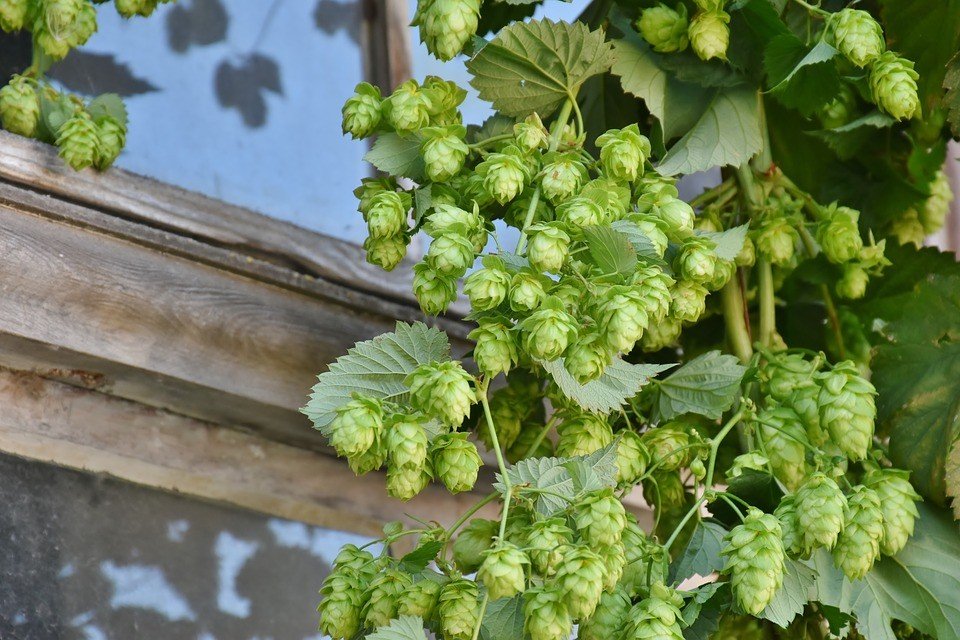 For cannabidiol (CBD) enthusiasts living in countries where cannabis has been legalized such as Canada, they can freely purchase and consume top-selling CBD-infused treats at their convenience.
As CBD continues to build up an impressive resume of medical benefits, it has become a mainstay for its consumer base. Consumers can access CBD through companies who utilize federally legal cannabidiol in their products, such as PotNetwork Holdings, Inc. (OTCMKTS:POTN), which owns a comprehensive lineup of premium quality hemp-derived CBD products.
Through its subsidiary, Diamond CBD, POTN offers several well-known brands in the sector. From edibles consisting of chewy gummies, instant drinkables, oral tinctures, and creams for soothing relief, POTN's CBD lineup features a collection of products for all consumers and their particular preferences.
However, for those living in countries with bans on cannabis, they have no way to access this very capable compound that can help treat common symptoms such as anxiety, depression, chronic pain, as well as the potential to help those suffering from serious diseases.
Others, including athletes, turn to CBD as an alternative to dangerous opioids such as fentanyl in order to cope with the bumps and grinds that they experience on a daily basis while doing sports. CBD is even effective in helping people wean off from cigarettes, as the cannabinoid can help diminish the feelings of pleasure and reward system that is triggered upon engaging in a particular activity.
This has made it a strong candidate to help curb addictions, and studies on its medicinal efficacy continue to emerge and draw out its enormous potential.
However, research has been hampered by its legal status, as CBD still remains illegal due to its association with cannabis. Marijuana was banned by the Controlled Substances Act back in 1971 as a Schedule 1 substance, making it difficult for researchers as well as consumers to get their hands on the therapeutic cannabinoid.
A new source
Currently, CBD derived from industrial hemp for research and pilot program purposes as per the 2014 Farm Bill as well as from hemp grown outside the U.S. are the only sources of legal CBD. The 2018 Farm Bill is under discussions after having been passed by both the Senate and the House, but only the Senate has approved hemp legislation.
As legislation continues to develop, another source has emerged with the potential to allow people to use CBD worldwide as companies have found ways of utilizing it to produce the highly regarded chemical cannabinoid. This source plant is called hop.  
Isodiol, a CBD manufacturer, successfully managed to produce CBD using hops in order to develop a product called ImmunAG.
As it was completely devoid of cannabis in its development and hops are universally legal, this opens up a new avenue for people who are denied wide open access to CBD in countries where cannabis remains illegal, such as the U.S. Despite more states legalizing recreational and medicinal use of marijuana after the midterm elections, it remains illegal on the federal level, making cannabis regulation in the country, a tricky proposition.
"We think this will change the conversation," said Isodiol Director of Communications Christopher Hussey, "and will start us down the path to a conversation where we don't think of CBD as something that is derived from cannabis, but where CBD is simply something that is derived from plants."
This approach completely bypasses the issue of legalizing cannabis by relying on a plant that is completely legal, which is especially beneficial for countries who still have a cannabis ban intact.
Plants like the one used by Isodiol produce cannabinoids, which stimulate healing in the body by activating receptors that affect the endocannabinoid system. This system is critical for maintaining balance throughout the body via the receptors that are located all over the body, allowing cannabinoids like CBD to induce therapeutic effects and provide treatment for a variety of ailments.
First of its kind
Dr. Bomi Joseph, Director of nutrition and fitness company Peak Health Foundation, made an important find when he stumbled across hops, known as Humulus yunnanensis, named after the Yunnan province in China where the plant is predominantly found. Dr. Joseph started to find the plant in India, and upon further inspection, he discovered that the plant contained cannabinoids.
It took several attempts to find an additional specimen of the rare plant in India, and Dr. Joseph also had to conduct several cross-breeding efforts in order to induce the CBD generating gene to surface. His efforts led to developing several types of hops that could mimic the full spectrum effect of CBD that was achieved through the combination of cannabinoids found in marijuana.
The successful results led to the development of RSHO-K after Dr. Joseph formed a strategic partnership with Medical Marijuana Inc. to distribute the hops-derived cannabinoid product. It is likely that other companies may pursue the hops route in order to access fully legal CBD, which will help develop a new and accessible market.
CBD has become a major player in the cannabis sector, and as long as its legality is tied to the federally illegal status of cannabis in the US, some continue to be wary of its use, while others lack access to the market.
Of course, the passing of the 2018 Farm Bill could play a major role in allowing for full-on use of industrial hemp, which would also decriminalize CBD and remove its association with marijuana to take it off the controlled substances list.
—
This article may include forward-looking statements. These forward-looking statements generally are identified by the words "believe," "project," "estimate," "become," "plan," "will," and similar expressions. These forward-looking statements involve known and unknown risks as well as uncertainties, including those discussed in the following cautionary statements and elsewhere in this article and on this site. Although the Company may believe that its expectations are based on reasonable assumptions, the actual results that the Company may achieve may differ materially from any forward-looking statements, which reflect the opinions of the management of the Company only as of the date hereof. Additionally, please make sure to read these important disclosures.