How U.S. demographics is related to investing in a gaming company right now
Never in the history of mankind has there been so many senior citizens on our planet. One thing active seniors love to do is gamble.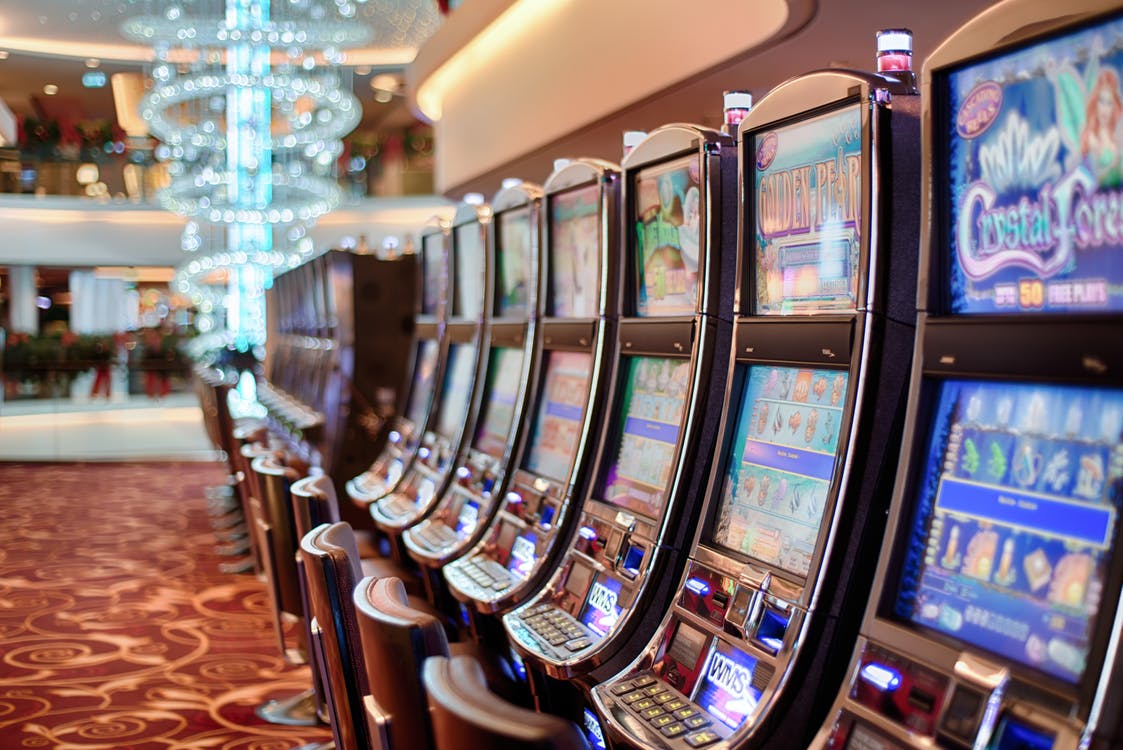 Despite all of the complaining that you hear on a regular basis the truth is that we are all very lucky to live in this era. We get to enjoy the highest quality of life in the history of mankind.
Our medical care is superior, our access to entertainment unprecedented and our physical safety the best it has ever been.
There is, however, one aspect of another era that I wish that I could enjoy. A less efficient stock market. With everyone and their dog able to access the same financial information from the comfort of their home-office, it is very hard to gain an information advantage.
That makes it hard to find unusually attractive investment opportunities.
The only place today where we can find a less efficient area of the market is by looking the corners of the market where the fewest number of investors look for companies to own.
That means looking at smaller companies. Here is where there is potential to generate unusually large returns even today.
As proof of this I'd like to refer you for a moment to a question and answer exchange between Warren Buffett and a shareholder at the 1999 Berkshire Hathaway shareholder meeting:
Shareholder: Recently, at Wharton, Mr. Buffett, you talked about the problems of compounding large sums of money. You were quoted in the local paper as saying that you're confident that if you were working with a small sum closer to $1 million, you could compound at a 50% rate. For those of us not saddled with a $100 million problem, could you talk about what types of investments you'd be looking at and where in today's market, you think significant inefficiencies exist?
Buffett: I may have been very slightly misquoted, but I certainly said something to that effect. I talked about how I polled this group of 60 or so people I get together with every couple of years as to what rate they think they can compound money at if they were investing small sums: $100,000, $1million, $100 million, $1 billion, etc. And I pointed out how the return expectations of the members of this group go very rapidly down the slope.
But it's true. I could name half a dozen people that I think can compound $1 million at 50% per year — at least they'd have that return expectation — if they needed it. They'd have to give that $1 million their full attention. But they couldn't compound $100 million or $1 billion at anything remotely like that rate.
…..I think working with a very small sum, there is an opportunity to earn very high returns.
Buffett thinks that he and other investors like him could generate 50 percent annualized rates of return if he was able to focus on less efficient areas of the market.
Now, I'm not Warren Buffett and I don't expect to generate anything close to these kinds of returns. That does not, however, make the reasoning behind looking in these less efficient areas any less sound.
I'm fully confident that as investors we can find better opportunities in the less well-researched corners of the market no matter who we are.
Trying to tap a favorable demographic trend – Bingo Nation Inc. (BLTO)
Never in the history of mankind has there been so many senior citizens on our planet. As recently as 1930 only 7 million seniors lived in the United States which at that time represented only 5.4% of our population.
Today those numbers have changed in a major way. One in three American citizens is over the age of 50 today. By the year 2030 twenty percent of our country will be seniors.
By 2012, 41.5 million Americans were over 65 which is six times the number in 1930. That is a big increase and the trend will continue. Each year roughly 3.5 additional Baby Boomers are turning 65. By 2030 it is expected that there will be more than 72 million seniors.
There aren't just more seniors. These citizens are also more active thanks to our better medical treatments and increased knowledge about physical fitness.
The point that I'm trying to make is that the growing number of healthy seniors is an investable trend.
One thing active seniors love to do is gamble.
Bingo Nation Inc. is a small-cap publicly traded gaming company. It combines the two things I have referred to so far:
1. It is an off-the-radar underfollowed company
2. It is a direct way to play our growing senior population.
It was chasing these two things that put the company in front of me.
Bingo Nation is different in that it isn't like one of the publicly traded companies that operate Las Vegas or Macau casinos. Bingo Nation is purely focused on American Indian Gaming.
That provides some serious advantages that I will get to in a minute.
Bingo Nation was created by The Coeur d'Alene Tribal Council to act as a central game operator that could contract with other Indian Tribes to distribute and operate the Bingo Nation game. They are looking to generate national cooperation from Indian tribes across the country in growing Bingo Nation.
I believe I have my head around how the Bingo Nation business works. The company has established tribal gaming kiosks where participants can purchase bingo tickets.
The tickets are then used for a weekly broadcast of a bingo game that takes place with a live in-building audience. A number of players win each game with the winnings sourced from the proceeds of tickets sold at the kiosks.
Those kiosks are mainly located in casinos on Indian reservations across the country.
There is also apparently some sort of "instant win" game that goes along with the televised bingo game.
The business model for Bingo Nation is pretty simple since it is just like a lottery. The company takes a cut from the bingo ticket sales. Some of the cash brought in is paid out as winnings, some is kept by Bingo Nation.
The cost structure is relatively fixed which should lead to excellent profit margins when (or if) the business can reach sufficient scale. The key will be growing revenues.
On that front, in December Bingo Nation released a free bingo app for Android and iOS devices. During 2017 the company will also continue to add to its kiosk networks in an effort to grow the number of players and thereby revenue.
The Good, the Bad and the Ugly
Bingo Nation is a young company. There are some things to like about it and some things to be concerned about.
Let's start with the good.
First, I like the demographic trends behind the business. The growing number of senior citizens will be the wind behind the back of this entire industry for a long time to come. That seems pretty certain.
Second, I like the way this business model offers real leverage to growing revenues. With a central bingo broadcast costs are pretty much fixed other than incremental kiosk locations.
As revenues grow (more accurately "if" they grow) most of the proceeds should make their way to the bottom line.
Third, being an Indian operator has its advantages in the form a lower regulatory burden and no federal income tax. That is correct, Native American gaming companies do not have to pay federal income tax.
Now to the bad.
This business is very young and is not yet generating positive free cash flow. While there are clearly some things to like about the industry and business model you can bet your boots that in his quest to earn 50 percent per year investing in small companies Warren Buffett wouldn't be owning anything that didn't generate free cash flow.
Time growing the revenue base should solve that issue, but there are no guarantees.
And then the ugly.
Based on the latest balance sheet filed with the SEC, Bingo Nation is going to need an infusion of capital. While I don't see this business model as needing a lot of capital the company's balance sheet needs some work to give it a sound financial footing.
How much that capital infusion might dilute shareholders remains to be seen. Debt financing is a possibility but until revenues grow the options there are realistically limited.
Where do we go from here
My take is that while there is very real potential in this business model, I wouldn't be interested in owning the company until the bad and the ugly elements are addressed. These issues aren't unique to Bingo Nation as they are a common side-effect of being a young company.
That said, that cleanup could happen pretty quickly so I think Bingo Nation merits observation.
—
DISCLAIMER: This article expresses my own ideas and opinions. Any information I have shared are from sources that I believe to be reliable and accurate. I did not receive any financial compensation in writing this post, nor do I own any shares in any company I've mentioned. I encourage any reader to do their own diligent research first before making any investment decisions.