Is Vuzix Corporation the new leader in AR industry?
The business that Vuzix Corporation (VUZI) is in is known as augmented reality.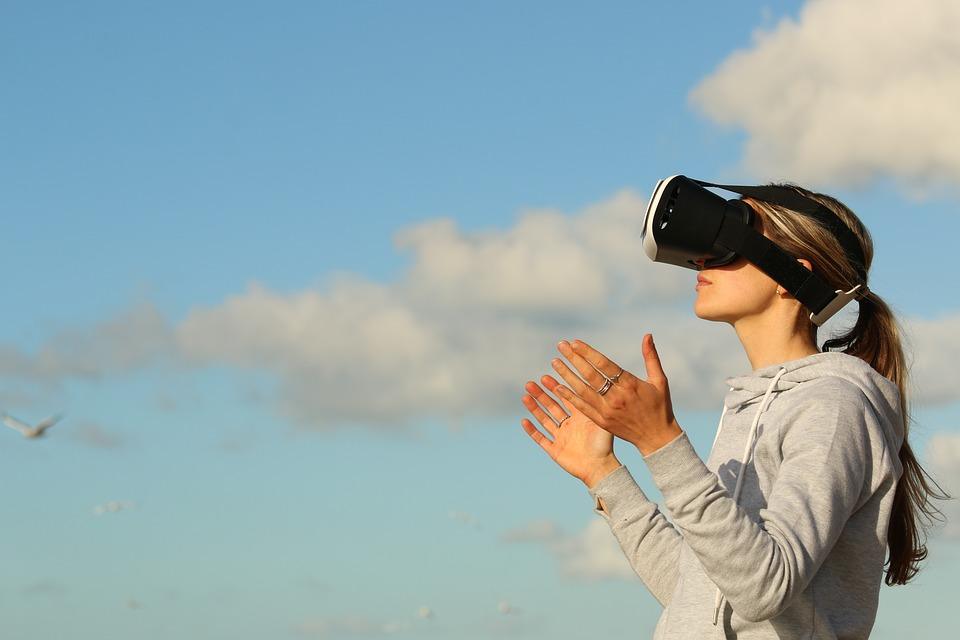 There are good things happening for Vuzix on both the company specific and industry-wide levels. Vuzix shares have had a very good run in the month of November rising from under $6 to well over $8. It has also introduced a state-of-the-art product from the augmented reality business field.
I'd like to dig a little deeper and get my head around the full opportunity here.
The essentials
Share Price: $8.15
Shares Outstanding: 19.4 million
Market Capitalization: $158 million
Net Cash: $14
Enterprise Value: $144 million
Insider Ownership: 37.1%
2016 Revenue: $4.6 million
2017 Revenue Estimate: $22.0 million (per analyst estimates)
2018 Revenue Estimate: $36.0 million (per analyst estimates)
The industry
The business that Vuzix Corporation (VUZI) is in is known as augmented reality. I've been reading about augmented reality for a while and I believe there is potential for abnormally high rates of growth for companies involved in it.
As of today, this industry is in its infancy.
Digi-Capital believes that globally the augmented reality smart glasses market is going to reach $90 billion by 2020. Half of that is going to relate to the hardware that you actually wear.
This growth is going to come from commercial enterprises which will order 400,000 pairs of smart glasses in 2016, a number that will soar to 6.6 million by 2020 (or so says Digi-Capital).
The benefit of augmented reality or smart glasses is that it gets information to employees in a manner that allows them to do their jobs in a more efficient manner.
Augmented reality offers advantages to field service repairmen, maintenance, marketers, customer support, medical support and who knows what else.
The bottom line is that it allows people to work with their hands while feeding information to their brains.
The users of this technology are desk-less workers who need access to schematics, videos, flowcharts, pictures, instructions, lists, etc.
An expert sitting in an office can instruct someone on-site in the field a continent away by being fed the video from the glasses that the field worker is wearing.
The main competitors in the smart glass world are Microsoft, ODG Inc, Atheer, Recon, Sony, Seiko and Vuzix. Google closed down its smart glasses production but has invested $543 million in Magic Leap which is also in the business.
Background and products
In 1997, Vuzix was founded when it purchased the assets of Forte Technologies. The initial focus of Vuzix was the United States military. In 2007, Vuzix exited the defense business and sold the related assets.
Since then the company has been exclusively focused on designing, making, marketing and selling wearable display devices. By wearable, I mean to wear them as eyeglasses, which allow the user to see and interact with digital and video content.
That content would include video games, movies, the internet and computer data.
In 2010, Vuzix released its first version of augmented reality glasses.
Cash for all of this work has come through $35 million of equity issuances, a $25 million investment in preferred shares from Intel and the $11 million the company received from selling its defense business.
Vuzix is not yet profitable or able to generate positive cash flow. The growth that the company appears to be on the verge of may change that.
The CEO and CFO of Vuzix are very aligned with shareholders and should be very motivated. They own a combined 22 percent of the outstanding shares.
Vuzix's main smart glasses product has been the M100:
These are Android-based computers that have an onboard processor, recording ability, wireless connectivity and a display. They sell for $999.99.
There is quite a list of things that they can do. It includes taking pictures, recording and playback of video, tracking timed events, linking to the users' phone and the list goes on. They come with a GPS and can be controlled by either voice, button or gesture depending on what works best for the job at hand.
The M100 is about to go the way of the dinosaur because Vuzix is about to launch the new and improved M300:
The M300 is a significant upgrade not just to the M100 but to external competition as well. The M300 won Compass Intelligence's Enterprise Wearable Device of the year award for 2016.
That is a mouthful but basically, means that these puppies are state of the art.
The upgrades from the M100 include a speed that is improved fourfold, a similar fourfold increase in image resolution plus a longer battery life.
The M300s are just coming to commercial users now which is a good time given that sales of smart glasses globally are about to quadruple next year.
Are the shares attractively valued?
My question is whether Vuzix shares are a bargain today? My answer is that I really don't know.
This is the case of something that perhaps should go into my "too hard" pile.
But I'm a bit adventurous. I always have been.
I know a couple of things about Vuzix. One is that the M300 does seem to be at the top of the smart glasses market in terms of quality. The second is that smart glasses sales are almost certainly going to explode higher in the coming years.
Having a leading product in a rapidly growing market can't be too bad of a thing.
Another thing that I realized a while ago about this industry is that there are very few augmented reality businesses that aren't part of a much larger company like Microsoft or Sony.
That makes Vuzix a bit unique in that it offers exposure to these high rates of growth. It is also a bit scary when you think of the financial strength of what it is competing against.
Alternatively, you have to think that this sets Vuzix up as an interesting takeover candidate as well.
Interestingly private company Magic Leap which is pretty close to a pure play on augmented reality just raised $794 million of cash at an implied valuation of $4.5 billion. So there is big money interested in this industry.
So while I don't know what an appropriate valuation for Vuzix is I do think that it has a really good product for a really great industry to be in.
Full disclosure: In no way am I recommending Vuzix Corporation as an investment. In fact, I have no intention of recommending any publicly traded company.
—
DISCLAIMER: This article expresses my own ideas and opinions. Any information I have shared are from sources that I believe to be reliable and accurate. I did not receive any financial compensation in writing this post, nor do I own any shares in any company I've mentioned. I encourage any reader to do their own diligent research first before making any investment decisions.