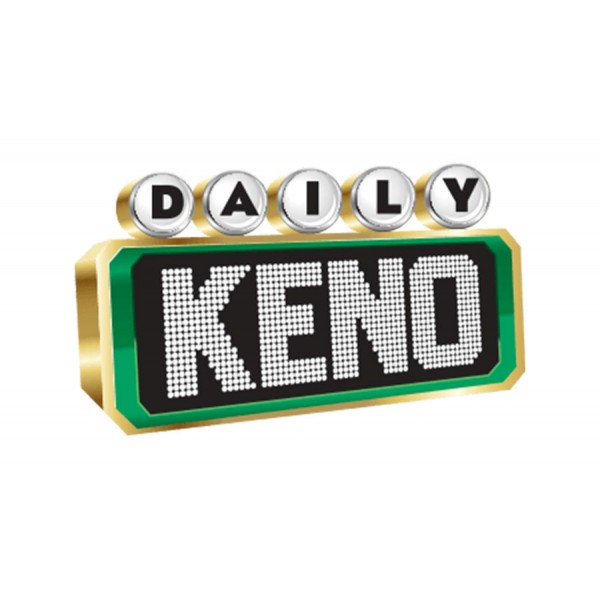 Today's Midday Keno results are in. Here are the winning numbers for Sunday March 19, 2023
Your latest Midday Keno results are featured further below. Born2Invest, a leading finance site, publishes live lottery data, from lottery operators around the world. We deliver your Midday Keno results first.
Your Midday Keno results for Sunday March 19, 2023 are as follows:
03
06
07
10
14
16
19
21
25
26
30
35
43
44
46
51
54
55
58
60
Are you holding the winning lottery numbers in your hand? Thumbs all the way up to you if that is the case.
Interested in increasing your odds beyond the obvious lottery game? Then head on over to Fire Forge. Fire Forge is a Nordic-themed volatile online slot game from Stormcraft Studios, and it's played on 5 reels with 243 ways to win. If this game does not tickle your fancy, then try Solar Wilds slots, which is is played on 5 reels, 3 rows and 10 fixed paylines. Operators like Golden Star Casino even accept Bitcoin as a method of payment.
The one thing every lottery player craves is the elusive formula to picking the winning numbers. Countless articles and videos claim to have that winning strategy but do you honestly believe anyone would share the silver bullet rather than use it themselves? 
That being said there are some techniques you can use that will give you an edge and maximize your payout. 
Join a lottery pool:

Lottery pools are a great tool to help boost your chances of winning. By teaming up with friends and colleagues you can combine your numbers and share the jackpot. It's also a great way to connect with people around you and make the lottery a communal activity. 

Pick rare numbers:

The majority of players will use common numbers. This means that they are more likely to be forced to split their jackpot. Instead you should use less popular numbers so that if you do win, you don't have to share your spoils. 

Pick the right game:

Not all lotteries are the same. They have wildly different odds that can influence your chances of winning as well as your potential jackpot. For example fixed-odds lotteries increase the chance that you'll win something but you'll often be forced to split your prize. Scratch cards can be a great way to rack up lots of small wins with better odds than a normal lottery. 

Take the second chance:

Many games also allow players to take a second chance on one ticket. Simply fill out the form and pop it in the post. If you win the lottery provider will get in touch with you. 

Make a lottery pool:

Lottery Pools allow multiple players to pool their resources and increase their chances of winning. Members agree to split the jackpot if one of them wins, increasing the chances of a big win at the cost of a huge jackpot. Whether this tradeoff is worth it entirely depends upon you. 

Play the odds:

Different games have different odds. By carefully reading the rules and regulations you can make sure you don't play a losing card. Keep in mind that government backed lotteries often have fixed odds, which could reduce your final pay-out if you have to split the jackpot. Scratch cards also offer a great way for players to take advantage of smaller payouts with significantly better odds. 
Did you know that?
Talk about odds: in 2010, the Israel lottery drew the same six numbers it did three weeks earlier.




The likelihood of this happening are roughly one in four trillion.

"I wish I'd torn that ticket up." This quote is attributed to Andrew "Jack" Whittaker who won $315 million at the Powerball jackpot in 2012. First, Mr. Whittaker was robbed and sued, then both his daughter and granddaughter died.

70%: the percentage of lottery winners who either lose all of their winnings or spend them all within seven years.

44, 38, and 40 represent the most commonly drawn numbers in the lottery.

$584,402,676: the amount you would need to spend on buying lottery tickets if you wanted to play every possible combination of a $2 ticket and be guaranteed to win.

1-in-292,201,338: the probability of winning if you purchased thousands of tickets as the probability does not increase with further draws.

44 states: the number of US states that participate in the lottery. Six states have opted out: Utah, Alabama, Alaska, Mississippi, Hawaii, and Nevada. Nevada does not participate because the state already benefits from gambling profits.

$1.5 billion (January 2016): the largest jackpot in U.S. history The winning tickets were sold in California, Texas, and Florida.

 
A-list actors, comedians and other celebrities routinely poke fun at the lottery or make remarks that stress its importance in our culture. A couple of examples:
"A friend bought me a plane ticket to Hawaii, which is where I got discovered and became an actor, so I guess a friend bought me a winning lottery ticket."  (Chris Pratt)
"Here's something to think about: How come you never see a headline like 'Psychic Wins Lottery'?" (Jay Leno)