5 reasons you should use WordPress when starting a blog
WordPress is easy to install and gives you everything you need to build a brand.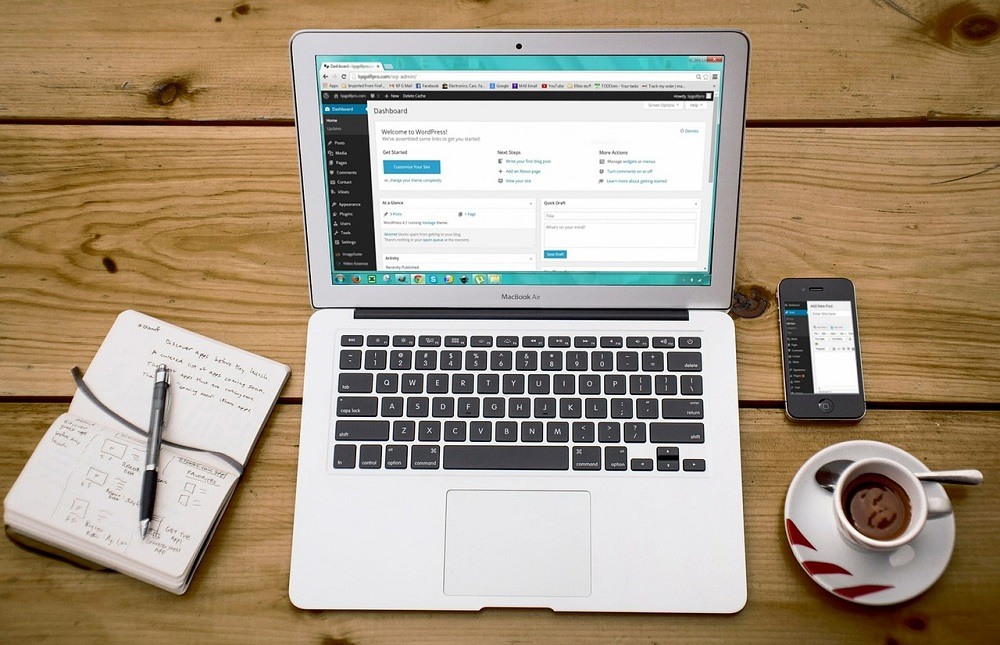 When starting your online website, you have several choices available to you. Personally, this can be very confusing especially when you've never designed a website before.
When I first got started, I would do everything by hand i.e. coding, customizations, navigation, and creating the CSS files. But, things have changed a lot over the years streamlining how fast and easy you can get started online. I'm here to tell you that if you're starting an online website, then WordPress should be your number one choice. It's flexible, very easy to install, and gives you everything you need to build a brand.
I decided to go through all the features of WordPress and talk about the most popular. Today, we'll be looking at the top 5 reasons you should use WordPress for your blogging needs.
Installation
Many of you don't know how important quick setup is when creating a website. I remember when WordPress wasn't so popular and people would start designing in Adobe Golive which would take forever. Then, you would have to purchase hosting and upload the entire website into different folders. This was a complete headache because one wrong image or file in a different folder would take hours to fix. In short, this was a very messy process and WordPress has cut the time into a few minutes.
When you purchase hosting, you have one-click installation available which will install the complete platform, and set up the right folders too.
Flexibility
WordPress gives you the flexibility to design any type of website for your business. This means you have the flexibility of designing a website no matter what business you're in. For example, you can be a general blogger, involved in e-commerce, selling applications, and even set up a magazine website. You can do it all with WordPress.
You'll be surprised how many different companies use the WordPress application. Here are 7 famous brands using WordPress to power and build their interface.
Resources
If you don't know how to use WordPress, then no need to worry because you have a lot of resources available to you. Do a quick search on Google, and you'll know exactly what I'm talking about. Better yet, head over to YouTube and do a search for "how to use WordPress" and you'll find tutorials for beginners, and those looking to design an advanced website.
This is awesome because it gives people with no knowledge of WordPress to learn everything they need to without spending a dime in training. From my research, no other platform provides as many resources as WordPress for free.
Customizations
With WordPress, you can customize the website any way you want because of its open platform concept. This has allowed bloggers to create plugins which you can install through the backend with the click of a mouse button. You can find plugins which will add social buttons, convert your site into an e-commerce shop, improve speed, and secure it from hackers. It's amazing what you can do with WordPress and the millions of plugins available.
Design elements
Each blogger will want to create a unique brand for themselves, and this is very easy with WordPress. It's perfect for those with a tight budget, and for those with money to spend. For example, you have hundreds of free themes available with an easy to access CSS file which can be tweaked to fit your preference. You won't have trouble finding custom designers who will create a design specifically for your website and can't be used by anyone else. You can easily add and remove comment boxes, or change the look and feel by tweaking the CSS file.
No other platform makes designing your website so easy.
Final thoughts
I've used several different blogging platforms, and I settled on WordPress. It gives me all the flexibility I need to create a unique brand for myself, and with very little money needed.
—
DISCLAIMER: This article expresses my own ideas and opinions. Any information I have shared are from sources that I believe to be reliable and accurate. I did not receive any financial compensation in writing this post, nor do I own any shares in any company I've mentioned. I encourage any reader to do their own diligent research first before making any investment decisions.