Restaurant investment review: Papa John's (PZZA), Jack In The Box (JACK), West Coast Ventures Group Corp (WCVC)
Three restaurant stocks, PZZA, JACK, and WCVC, are likely to offer investors a growth opportunity as each takes a transformative path into the future.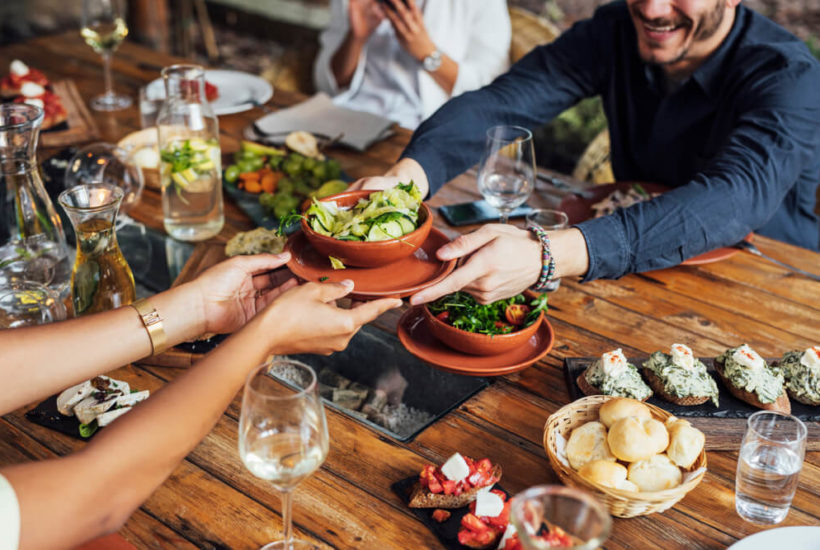 Short-term performance is one thing. The ability to transform a public company into something new and enduring for the long-term is quite another. Three restaurant stocks offer potential long-term growth based on their current transformations. While short-term performance has varied, Papa John's (PZZA), Jack In The Box (JACK), West Coast Ventures Group Corp (WCVC) are all companies whose restaurants are changing in ways that will benefit their businesses as well as investors over the long-term.
Business transformation can take many forms. Some changes have to occur on multiple levels, as we are currently seeing with Papa John's, to make a company stronger. Other changes are designed to build on a company's strengths, as is happening at Jack in the Box. While sometimes change is about taking a strong company, as is the case with West Coast Ventures Group Corp, and transforming it with an entirely new element. These differing paths make each of these companies worthy investments in their own way.
Papa John's
Papa John's International Inc (NASDAQ:PZZA) is an old favorite that needed to change on many levels. And change it has with investments in technology to please customers, a relaunched customer loyalty program to build on that enhanced customer experience, a fresh marketing strategy, the introduction of new products and the improvement of conditions for its workers.
Investing in technology is a no-brainer but how to focus that investment is always the question. Papa John's is focusing its investment in technology on the customer with a mobile-first redesign of its website. This redesign includes the addition of chat technology to fully engage customers. At the same time, Papa John's has simplified use of its website and mobile apps and integrated both Apple Pay and Google Pay to offer customers additional choices. In addition, the company is improving its delivery system and entering into new partnerships designed to improve the ordering system on both desktop and mobile. This is considerable effort intended to make its online channels, especially mobile, much larger sources of sales.
To further enhance the user experience, Papa John's relaunched its loyalty program leading to a strong increase in membership. Exclusive rewards should help keep this growing membership onboard. Membership growth is already providing deeper insights into its customers' needs and the company is planning to introduce more personalized marketing.
Papa John's marketing is changing in other ways with plans to differentiate it from its peers. These plans include specialty pizzas unlike any its competitors are offering with new options introduced over time. Marketing will also be focused on making the company more relevant to younger generations, i.e. Gen Z and millennial youth.
Last but not least, Papa John's is investing in its employees to improve their outlook and, ideally, further enhance the customer experience. Papa John's now has a "chief people officer" and brought in outside experts to conduct a cultural audit. So the company is clearly changing in many ways and it is already starting to pay off with profitability forecast to improve in the coming fiscal year.
Jack in the Box
Jack in the Box Inc (NASDAQ:JACK) is also making big changes though not quite as broad as Papa John's. It is making a clear shift away from deep discounting to a marketing focus on value-priced promotions. These promotions will feature premium products and competitively bundled offers with a focus on higher margin combinations.
It is also increasing digital marketing which not only deepens direct relationships with customers but also offers more focused targeting than TV advertisements. Jack in the Box has introduced a new mobile app as part of its digital relaunch. Now customers can place orders through mobile, a long-needed capability, and customers are responding in droves.
Jack in the Box is also changing physically with plans to invest in its restaurants. Many older restaurants will be remodeled and improvements will be widespread. Remodels to date have shown a positive response from customers and increased their return rate. Of equal importance, the drive-through experience is being overhauled to increase customer satisfaction.
For those customers who want to stay at home, Jack in the Box has added Uber Eats as a delivery partner. Deliveries are a growing source of revenue with consistently higher checks per order as well as a continually rising number of orders. With over 85% of its restaurants offering at least one delivery service, Jack in the Box still has room to expand delivery options and increase overall sales.
West Coast Ventures Group Corp
West Coast Ventures Group Corp (OTCMKTS:WCVC) is much smaller than the above two legendary chains but also does not need to fix what it is doing. The company's Illegal Burger chain is a solid proposition offering high-quality food with a fast-casual approach. And the transformation it is about to undergo will allow it to ride the rapidly growing cannabis market into a bright future.
Illegal Burger is in the process of adding CBD infused menu items beginning with the CBD Infused Burger Bowl. This is just the beginning of what will be a whole new range of menu items that take advantage of the growing popularity of CBD. This move builds on previous partnerships that introduced EVERx CBD Sports Water to its menu and offered management capabilities to the AmeriCanna Cafe project.
For West Coast Ventures Group Corp, which also operates the El Señor Sol restaurant chain, transformation will require a great deal of work. But, unlike Papa John's or Jack in the Box, the company is not having to revive or turnaround operations. Combined with a great deal of room for growth, at this point West Coast Ventures Group Corp can only improve.
Change is good
Change can be incredibly tough, especially if one has to turn around a giant vessel, but change is what takes a great company and makes it even better. The above legends and a legend-in-the-making are well worth considering for any investor hoping for a delivery of growth-fueled profits ahead.
(Featured image by LStockStudio via Shutterstock)
—
DISCLAIMER: This article may include forward-looking statements. These forward-looking statements generally are identified by the words "believe," "project," "estimate," "become," "plan," "will," and similar expressions. These forward-looking statements involve known and unknown risks as well as uncertainties, including those discussed in the following cautionary statements and elsewhere in this article and on this site. Although the Company may believe that its expectations are based on reasonable assumptions, the actual results that the Company may achieve may differ materially from any forward-looking statements, which reflect the opinions of the management of the Company only as of the date hereof. Additionally, please make sure to read these important disclosures.