iGaming sector growth credited to online casinos
Online casino gambling offers virtual entertainment but here's what you need to know before wagering your money.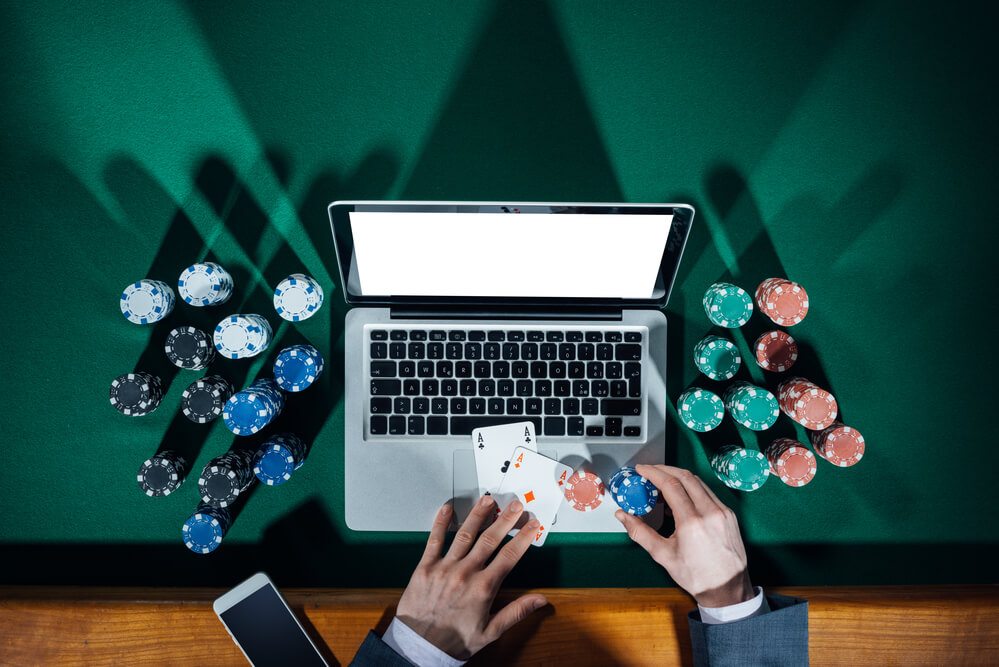 Building a brand takes dedication, hard work, foresight and a whole bunch of patience. It is through trial and error, more often than not, that great moments of break-through and ultimate triumph are attained. Indeed, regardless of the industry one is seeking to operate in, there will be a time where you and your brand will be put to the test—to see if you've got what it takes to make it happen.
The above is surely true with regards to all those casino online developers, looking to crack it in the vast and ever-growing igaming sector. What the igaming world has brought to the gaming table is a fully functioning platform whereby avid casino game players are able to access their favorite online slots casino games—right in the comfort of their own home and at a simple click of a button. No more hours wasted on commutes to get to that preferred casino venue. No more queues while waiting to play that lucky slot machine. With the convenience of casino online sites, it is becoming quite obvious why ardent casino game players are opting to use this mode of gameplay.
Tie that in with the fact that online casino players are only steadily gaining in numbers, in a quick fashion. With most casino players nowadays being online casino game players, there is also an increasing amount of entrepreneurs looking to set up lucrative online casino businesses.
In order to successfully run and maintain a casino online gaming site, gambling site operators will need to ensure a few key elements are in place within their online casino.
When seeking the best way to go about running an online casino, be sure to keep the following factors in mind:
1. Make sure all gambling licenses are acquired for the jurisdiction the online casino will be operating within. This way the online casino will be fully compliant with all necessary gaming regulations and procedures.
Example: to operate in the UK, the online casino will need to obtain a license from the UK Gambling Commission

2. Get affiliated with top-notch and reputable casino online gaming software developers, as you will need to offer great online slots to each player that signs up to the online casino gaming site.
Example: mFortune gaming software

3. Choose great and reliable payment providers to ensure each player will be able to deposit into their online casino gaming account effortlessly while being able to withdraw just as easily from their gaming account as well. Offering players conventional payment methods, as well as the more current (and perhaps even preferred) and convenient method, eWallet payments. Playing one's favorite online slots games will be made even easier when players are offered up-to-date payment methods throughout.  
Example: Skrill, Paysafecard, Payteller, UKash, Euteller, etc.
4. Opt for quality mobile casino solutions, since this particular market is booming. It would be imperative to offer a mobile casino platform for players to engage and get their game in. The best way to give the online casino players optimum mobile gameplay is to create a mobile app available for download. Pay heed to the graphics, designs and overall functionality of the mobile casino platform, since players will be in search of a responsive app that is easy-to-navigate around and appealing in look and feel.
Example: the reputable and safe mFortune mobile casino app offers game players a variety of online slots and table games to enjoy via their mobile device.
5. In order to keep all the transactions and gameplay conducted on the online casino safe and secure, it is best advised to employ SSL encrypted technology. This will ensure all information passed from the online casino web server to the player's web browser, and vice versa will remain confidential and secure.
There are, of course, many more elements one needs to consider in order to successfully run an online casino. Perhaps, the most important among them is remembering to stick to the marketing plans and strategies conceptualized by the team and keeping in mind the end-goal: ensuring the player has an exciting gaming experience from start to finish.
(Featured Image by DepositPhotos)