VBI Vaccines receives a cash infusion from Perceptive Advisors
On December 6th VBI announced that it would be receiving a significant cash infusion through a private placement from Perceptive Advisors.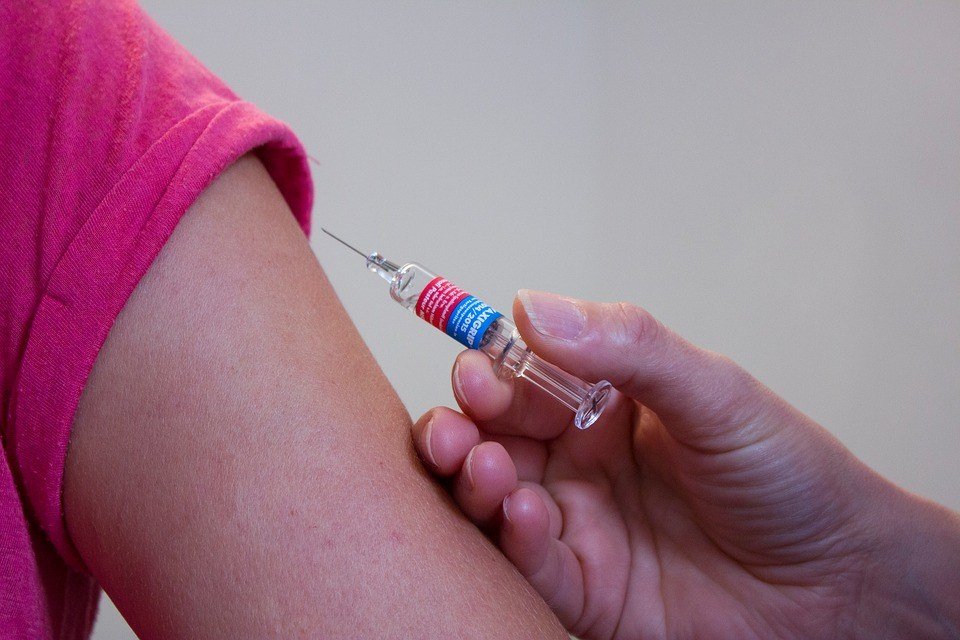 While VBI Vaccines operates in the notoriously volatile biopharmaceutical sector, the company offers a very different risk profile than you would typically expect to find.
What differentiates VBI is that it has both an already established lead product as well as very well cashed up balance sheet. There is less risk here at both the product and funding level.
Let's get to the balance sheet first.
On December 6th VBI announced that it would be receiving a significant cash infusion through a private placement from Perceptive Advisors, an accomplished hedge fund which is already VBI's largest shareholder.
Perceptive will be purchasing 3,475,000 shares of VBI at a price of $3.05 which will add $10.6 million to VBI's balance sheet. In addition to that Perceptive will increase its debt financing of VBI by an additional $13 million of secured debt.
After these moves, Perceptive's ownership of VBI will increase from 7.8 percent to 15.8 percent.
VBI's balance sheet meanwhile upon closing will have $41 million in cash which puts the company on extremely sound financial footing considering the annual cash burn is currently under $5 million. This cash should see VBI through the end of 2018 and through the critical events that are on the horizon.
The financing itself is important. What I think is more noteworthy is that Perceptive Advisors wanted to step up and take both a bigger equity position in VBI as well as more credit exposure. As VBI's largest shareholder already Perceptive knows VBI better than anyone and clearly likes the company's prospects.
In case you were wondering about whether Perspective Advisors has a decent track record the answer is yes. The firm has compounded money at an annualized rate of 42 percent since 1999.
That is a very long run of extraordinary returns.
Sci-B-Vac – Already A Commercial Stage Vaccine
Unlike most biotech development companies, VBI has an already proven product.
This particular product offers help to a group of patients who aren't getting any help from the current standard of care Hepatitis B vaccine. These patients with an unmet need are a $1 billion market opportunity.
Hepatitis-B is a global problem. Here are some details about the disease from the World Health Organization:
It attacks the liver which can cause both acute and chronic disease.
240 million people are chronically infected with hepatitis B
690,000 people die every year from complications of hepatitis B, those include cirrhosis and liver cancer 1.
The current standard of care in North American and Europe for Hepatitis B is GlaxoSmithKline's (GSK) Engerix-B vaccine. For healthy young people Energix-B works just fine. The problem with Energix-B is that it isn't a solution for people who aren't healthy and young.
That is a lot of people.
That means that people over 40, those with liver conditions, diabetes and weakened immune systems don't have a proper solution. These people are the $1 billion market that VBI is targeting with the Sci-B-Vac vaccine.
What is unique about Sci-B-Vac is that it is already proven to be effective. Sci-B-Vac has already successfully gone through more than 20 clinical trials and has been used by more than 4,500 patients. It is the standard of care in Israel and has been approved for use in 15 countries.
The effectiveness of Sci-B-Vac was once again demonstrated with VBI's Phase IV study on 88 people without previous immunity to Hepatitis B. Of those 88 subjects the Phase IV study showed that 98.8% of participants were successfully vaccinated against Hepatitis B two months after receiving a second dosage of Sci-B-Vac.
There isn't much doubt whether Sci-B-Vac works.
The only reason that Sci-B-Vac is not already the standard of care in the United States and Europe is that the company that was previously developing it did not have the financial means to get it there.
That is precisely why VBI Vaccines and SciVac Therapeutics announced their merger in late 2015. This merger brought the company with the successful vaccine (Sci-B-Vac) together with VBI which had the financial means and corporate infrastructure to get it into the larger European and North American markets.
Now with the additional cash supplied by Perceptive Advisors VBI should have a clear path to tapping into this $1 billion opportunity.
—
DISCLAIMER: This article expresses my own ideas and opinions. Any information I have shared are from sources that I believe to be reliable and accurate. I did not receive any financial compensation in writing this post, nor do I own any shares in any company I've mentioned. I encourage any reader to do their own diligent research first before making any investment decisions.