West Coast Ventures Group Corp. (OTC:WCVC) capitalizes on CBD market growth and the mainstream acceptance of cannabidiol
CBD is becoming better known for a variety of reasons, most of all its health benefits. As it becomes more readily available on the market, consumers are starting to see it in an increasingly positive light.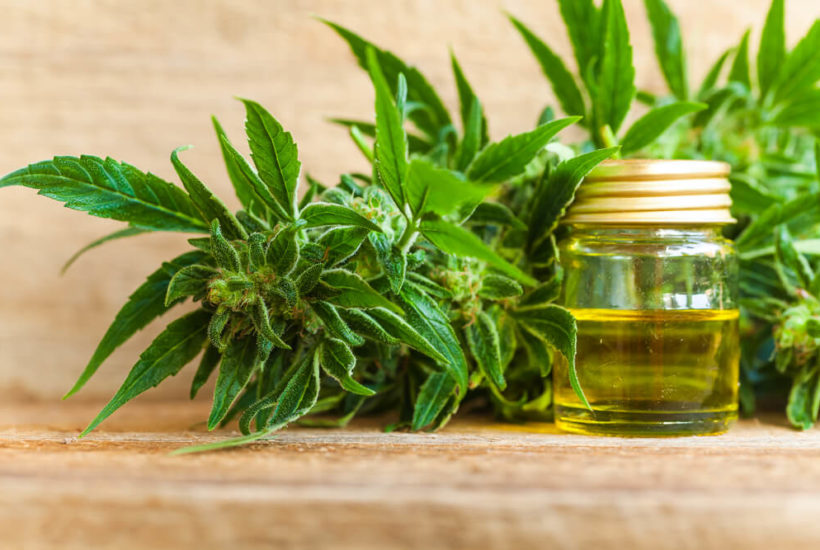 Awareness of cannabidiol (CBD) is growing across the United States—as is the understanding that CBD is not a drug, and that it seems to have a lot of positive effects. A well-known cannabinoid in cannabis besides tetrahydrocannabinol (THC), CBD's growing acceptance is due in part to the 2018 Farm Bill legalizing hemp and CBD.
That being said, CBD was already growing popular for its supposedly healing properties. The product is readily available in numerous states. Now it is spreading nationwide—and even celebrities are getting in on the act.
The most researched cannabinoid in the market
CBD is one of over 80 chemicals found in the cannabis plant. THC, on the other hand, is the main cannabinoid and has psychoactive effects. Many users, as well as a growing number of researchers, are now discovering a range of uses for CBD, which include everything from the treatment of anxiety and epileptic seizures to joint pain and inflammation. With a growing interest in the hemp plant, which produces CBD with low to no THC, the U.S. finally made it legal in 2018.
Of course, there are a lot of restrictions. The primary is that neither the hemp that is allowed to be grown nor the CBD that is distilled from hemp, can have more than 0.03 percent THC. At that level, if there is any THC, it has no psychoactive effects.
In fact, the World Health Organization has recommended that CBD should not be treated as a controlled substance. It is among the numerous organizations making such recommendations or changing their guidelines. As more people continue to hear about the uses and the growing acceptance of CBD, from professionals in the legal and health sectors, this provides a more positive view of this decade's medical wonder.
CBD goes mainstream
Even before CBD was widely legal, athletes were already discovering that it helped them with their aches and pains. Sports organizations like the NFL still ban CBD, but retired players such as Hall-of-Famer Terrell Davis have gone on to not only advocate for it but also launch their own product line.
On the other hand, the World Anti-Doping League took CBD off its banned substances list in 2018, and now numerous active boxers and mixed martial artists are also supporting its use and endorsing products.
These athletes are drawn to CBD for numerous reasons. They find CBD both relaxing and supporting recovery from athletic endeavors. It helps them with muscle inflammation and provides an alternative to other drugs that have problematic side effects. It has also been shown to limit the negative effects of concussions, which are common occurrences in football and the fighting arts.
Other celebrities are getting in on the act, too. Martha Stewart is partnering with Canopy Growth Corp (NYSE:CGC), beginning with a line of pet care products, while Willie Nelson is launching his own brand of CBD-infused coffee. In fact, CBD-infused edibles are likely to be one of the more popular forms in which Americans will consume CBD.
CBD-infused food and beverages
Indeed, CBD is making its way into food and beverages across the nation. In edible form, one can find CBD in a growing array of beverages, as well as everything from gummies and caramels to baked goods and gourmet food items. Interest in such products includes everyone from millennials of legal age to senior citizens.
CBD food and beverages can be found not just in packaged products available in specialty stores but also on restaurant menus. One interesting example is that of Illegal Burger, one of two growing restaurant chains owned by West Coast Ventures Group Corp. (OTCMKTS:WCVC).
Illegal Burger had already made a name for itself in Denver when its Vegan Burger won a Top Ten Vegan Burger award—no small feat in one of the hip capitals in the States. Now, the restaurant is joining the market by way of CBD-infused fast food.
First, it introduced Cannastick, a CBD "delivery system" that is inserted into the burger while it is being grilled. Says Jim Nixon, founder of Illegal Burger and CEO of WCVC: "We enjoy bringing healthy ingredients to our customers, grass-fed never-frozen beef, and fresh buns baked daily. Cannasticks give us a great way to introduce the anti-inflammatory properties of CBD to our menu. The pre-dosed format takes out all the guesswork and helps us deliver a consistent, delicious, and healthy product."
Next on the list: rolling out CBD-infused menu items, with a launch in mid-April as part of the legendary 420 festivities.
Rather than being an oddity, Illegal Burger is part of a larger trend towards CBD edibles. A recent survey found that a lot of people are still learning about CBD and have yet to try it in any form. However, of those who were interested, the largest percentage said they would be "most likely to try an edible." And even those who are not part of its target market are aware of CBD having favorable perceptions.
CBD is everywhere
The New York Times recently posed the question, "Is this the dawning of a new miracle elixir?" This was before CVS and Walgreens announced that they would start carrying CBD products.
Wherever one looks these days, CBD is either being discussed by health professionals, debated by pundits, sold by enterprising individuals, or used by people who swear by its effectivity. Per a BBC report, last year's CBD market in the U.S. alone accounted for $367 million in sales, an impressive growth rate of 39 percent.
CBD's popularity seems unlikely to slow down. From capsules to vapes to burgers—it is indeed omnipresent.
(Featured image by ElRoi via Shutterstock)
—
DISCLAIMER: This article may include forward-looking statements. These forward-looking statements generally are identified by the words "believe," "project," "estimate," "become," "plan," "will," and similar expressions. These forward-looking statements involve known and unknown risks as well as uncertainties, including those discussed in the following cautionary statements and elsewhere in this article and on this site. Although the Company may believe that its expectations are based on reasonable assumptions, the actual results that the Company may achieve may differ materially from any forward-looking statements, which reflect the opinions of the management of the Company only as of the date hereof. Additionally, please make sure to read these important disclosures.