Amateur Sports Leagues Win Big as FOXD Network Partners With CXSports
Aimed squarely at amateur and semi-professional sports leagues and teams, sports broadcaster FOXD Network has just partnered up with CXSports. The deal will see FOXD leveraging CXSports digital asset monetization tools, while also acting as a brand ambassador for it. The deal will benefit the dozens of amateur and semi-professional teams and leagues in FOXD's broadcast partner network.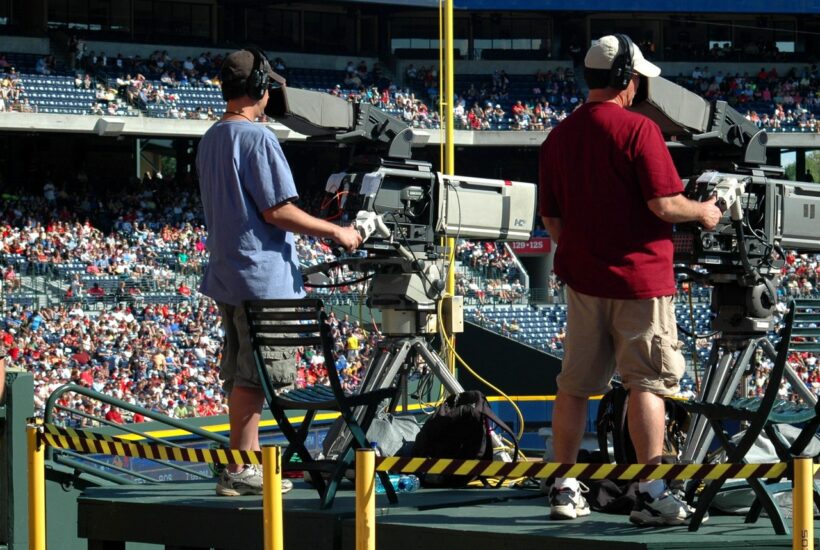 For those who've missed it, there's a new sports sponsorship and monetization platform that's taking some corners of the amateur and semi-professional sports world by storm: CXSports. And while it's still early days, it now looks to be gaining more traction as we speak.
Just announced this week, CXSports has partnered with OTT TV broadcaster FOXD Network in a partnership that will see it acting as a brand ambassador for the platform. In addition, FOXD Network will also leverage CXSports' tools in its own monetization efforts — an agreement that makes perfect sense given the broadcaster is heavily-specialized in broadcasting semi-pro and amateur sports.
Let's take a better look to get a feel for what the deal means to sports teams and minor sports leagues.
FOXD Network: A Specialist in Sports Broadcasting
One of the great things the internet has done is democratize access to all manner of things. However, one area that seems to have missed out on the movement is the world of amateur and semi-pro sports. This is a point that lies at the core of the founding philosophy of both CXSports and FOXD.
In FOXD's case, founder Joe Grimm observed that the gap between the minor and major leagues was so big that there almost wasn't a gap, especially when it came to game broadcasting. In other words, the only way to catch most minor league games was to attend in person.
To help close the gap, Grimm made giving any sports league that wanted it access to the tools needed to get their games broadcast to a global audience. This has seen the network go from zero to becoming a major force in the world of amateur sports in a ridiculously short period of time.
A major factor in FOXD's success in achieving its blazing growth is largely down to the fact that it's ready to work alongside its partnered leagues to help them get up to standard. This is crucial given that many barely even know how to operate a camera, much less get a live stream from a remote field up and running.
The other big contributor here has also been FOXD's commitment to making its network accessible to all. For this reason, it offers a base-level package that allows anyone to get their stream broadcast for free and share in the ad revenue generated by it.
FOXD and CXSports Have a Lot in Common
This start-free-and-share-in-the-revenue model that FOXD is pioneering in the world of amateur sports broadcasting is precisely the one that CXSports has been deploying, too. The big difference here is that CXSports is more of a SaaS marketing platform that allows sports clubs to rapidly expand their online presence.
It does this through "digital asset monetization," which, in everyday parlance, means finding ways to turn online touchpoints like social media posts and websites into money-making assets.
Of course, in some ways, this isn't revolutionary. This is what social media influencers, bloggers, and a whole range of other entrepreneurs with digital influence have been doing for a while now. But in much the same way that most sports leagues and teams were lagging way behind in terms of broadcast, they are also lagging in figuring out how to make their online presence work for them.
Broadcast and Online Monetization Was Too Hard for Many
The reasons why many semi-pro and amateur sports leagues weren't jumping at the broadcast and monetization opportunities offered by the internet have nothing to do with them not wanting it. Indeed, with most being organizations that just get by on a shoestring budget, many are crying out loud for it.
However, the problem faced here is that setting these things up takes time and effort. For example, if you want to do sponsored posts on your social media, you've got to source sponsors, handle back and forth communications, and finally chase them up for payment. Same if you want to get a live stream broadcast to a global audience—it's a matter of time and effort.
Given that most people running these sports organizations are either volunteers or stretched-thin staff juggling multiple roles, the time and effort factor has been a major hindrance.
Here's Where FOXD and CXSports Overlap Perfectly
Besides a shared focus on sports, the other huge area where FOXD Network and CXSports overlap is using technology to make things easier and more profitable for sports clubs. Of course, the overlap stops when you consider that one's a TV broadcaster and the other is an online marketing platform. But that only makes them ripe for a partnership.
To begin with the first part of the partnership — FOXD's access to CXSports' tools for its own benefit — the synergy here lies in the fact that, these days, TV Broadcasters are more than just whatever they're broadcasting. Now they have social media to manage, people searching them on Google, websites, and countless other digital touchpoints. Given that CXSports is a sports-focused platform aimed at monetizing such digital assets, it makes perfect sense for a sports-focused broadcaster to leverage these tools.
As for the brand ambassadorship side of the deal, recall that FOXD is not just about broadcasting games for sports leagues but helping them to make money. Previously, this only came through ad revenue sharing arrangements on its broadcasts. But now, it can also introduce its partnered leagues to CXSports' tools; the ecosystem just got a whole lot richer.
__
(Featured image by Pixabay via Pexels)
DISCLAIMER: This article was written by a third party contributor and does not reflect the opinion of Born2Invest, its management, staff or its associates. Please review our disclaimer for more information.
This article may include forward-looking statements. These forward-looking statements generally are identified by the words "believe," "project," "estimate," "become," "plan," "will," and similar expressions. These forward-looking statements involve known and unknown risks as well as uncertainties, including those discussed in the following cautionary statements and elsewhere in this article and on this site. Although the Company may believe that its expectations are based on reasonable assumptions, the actual results that the Company may achieve may differ materially from any forward-looking statements, which reflect the opinions of the management of the Company only as of the date hereof. Additionally, please make sure to read these important disclosures.