15 ways to grow your business fast in 2020
Researching your competition is one of the key points to growing your business. If you don't know what your competitors offer, how will you be able to increase your visibility among them? You could use digital platforms to conduct your research, such as AdBeat or Similar Web. Another effective tool to grow your business is email marketing. Start building a list of customers and get them to subscribe to your newsletter.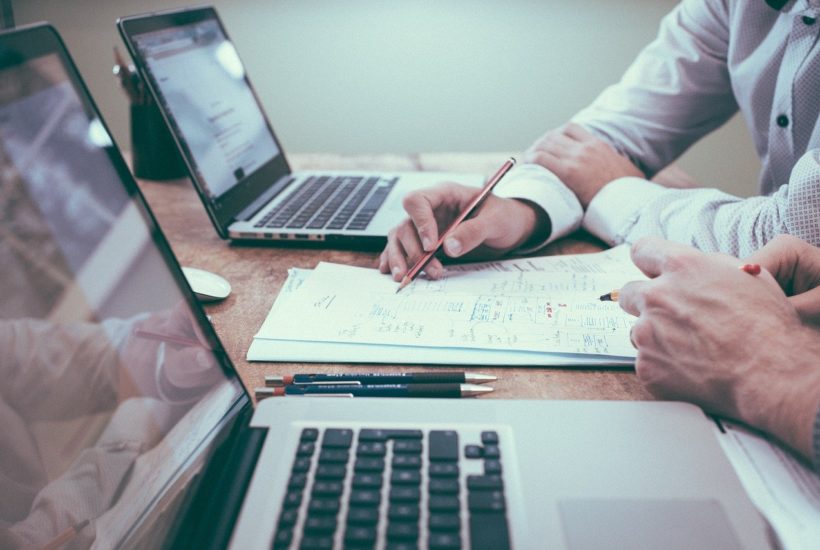 Let's be honest about it. Growing a business is hard. It takes time, effort, and commitment. 
In the beginning, it means understanding all those complex and complicated terms; and then, complying with all those rules and regulations that you must first comprehend. At the end of the day, running a business is more complicated than it seems. 
But if you're struggling to grow your company and have no idea how to, you're on the right track. You're where you should be. I mean, would you seriously prefer working a 9-to-5 job and miss out on all of these challenges? Yes, sustaining your business can be hard but yes, it is worth it. You are gaining so much more emotionally, mentally, and financially by choosing to grow your own company than work for someone else. 
The efforts are therefore supporting the cause. Scaling a business is challenging, but so is everything else in life. That much is to be expected. When looking at the benefits and profits that come with being an entrepreneur, all the doubts and panicky thoughts go away. 
You're in the right mental, emotional, financial place – and you know it. All you need now is to learn how to support your company. 
So, let's talk business. Here's how.
Research your competition
Researching your competition is one of the key points to growing your business. If you don't know what your competitors offer, how will you be able to increase your visibility among them? You could use digital platforms to conduct your research, such as AdBeat or Similar Web. These are great tools for conducting competitive intelligence analysis, such as looking at landing pages, ad copy, etc.
Your end goal is uncovering your competitor's advertisement strategy. If you can find some of their weakest points and bet on those, you'll quickly rise up in the ranks. This is one of the quickest ways in which you can grow your business, especially if it is online based.
Build your own sales funnel
Another strategy that takes a wee bit more effort is building your own sales funnel. If you don't have one by now, you should definitely work hard on developing it. The goal of a sales funnel is to automate your business and thus, encourage rapid growth and quick scaling. Once you get past the tedious front-end work, the rest of the process will run smoothly. 
Business specialists recommend building your sales funnel on a conceptual level before creating it. The first step is, therefore, brainstorming. Once you try out some conceptual ideas, you'll pick the best, and then you'll automate your selling machine in no time.
Use a customer management system
Your next move is using a customer management system to help you stay organized and meet clients' needs at the same time. Manual tracking doesn't work anymore, especially for a company on the verge of expanding. You'll want to scale quickly, so this is the way to do it. There are plenty of software platforms out there that could benefit your business, but until now, SalesForce has proved the most reliable of all. 
You could also get help with your marketing and sales strategy. Either hire the writing service to ensure quality copywriting or check the InfusionSoft software. In either case, hiring a CMS system that fits your goals is essential. 
Build a proper email list
Another effective tool to grow your business is email marketing. Start building a list of customers as soon as possible and get them to subscribe to your newsletter. For that you will need magnets or super-efficient CTAs. Some people like to call them lead magnets. They are indeed a necessary component for building a long client list. You could check companies such as GetResponse, Drip, or Aweber and work out a plan together. If you don't want to hire anybody new, then get tips on how to manage your list effectively on your own.
Use global platforms
There are so many global platforms that can be efficiently utilized today! You just have to pick the one that sticks out to you and your company's needs. If you want to delegate, you can always use Upwork.com or Fiverr.com. If, on the other hand, you're interested in FBA services, use Amazon. If you're selling or renting apartments, Airbnb and HomeAway are good options. Find your needs and then, find the right help. 
Form the right partnerships
Strategic partnerships can make all the difference in the world. If you are quickly swallowed by your clients, there is a high chance you need an extra hand. Figure out the best partnerships for you and then, contact those potential partners. It takes not more than ten minutes to propose opportunities. The worst that can happen is they could refuse you. It never hurts to ask. 
Keep identifying new opportunities
Make sure you are well-aware of your demographics. Understand what population you are serving and how you can target the right audience. What are your distribution channels? Who are your direct competitors? Are there foreign, potential industries you've failed to check? With the right analysis tools, many new opportunities will knock on your door. 
Create a customer loyalty program
Another way to increase your business is to build your own loyalty program. This will help your sales grow. That's because, on average, it takes triple to acquire new customers than sell something to an existing one. If your business runs decently well, it's time to retain the customers that matter. Developing an attractive loyalty program can be less expensive than searching for new clients.
License deals
You could grow your business by providing license deals to other companies. This strategy is commonly used in product-based markets, where one successful product is brought to another company to help them achieve market saturation quicker. This is a good option to grow your business with little to no effort. 
Diversify the lineup
If you've had the same offers for a while, maybe it's time for a change. You could diversify your products and services to increase potential interest in your company. The best way to go about this is to identify new opportunities within your own niche, and not struggling to find a new one. What else could your clients enjoy buying? What other value could your exchange their money for?
Strive for passive income streams
Friendly reminder: you want to strive for passive income streams. That's because these streams ensure fewer worries at the end of the day. Passive income offers you the opportunity to make mistakes and correct them in due time without losing your shirt. You'll keep your business growing and updated to the latest market trends while making a profit. 
Consider the franchise model
If you're super pumped about growing your business right now, consider the franchise model. To put it more bluntly, franchise it. While it's true that franchise costs can go quite high, you could still take the marketing know-how from these business models and implement it yourself to grow faster. 
Acquire smaller businesses
If you have the capital, consider acquiring other businesses. You can always find smaller competitors willing to grow fast – if you can buy them out, why not do it? There are many entrepreneurs who'd rather sell their companies to someone else to run more efficiently. Look into potential competitors and industries that could complement your own. 
Start your own webinar
Another useful strategy is developing your own webinar. Here, you could promote your products or services and thus, ensure fast business growth. You could also provide automated selling for any of your products or services to reach a wider audience. Webinars are a great way to capture new customers and remind the old ones why they chose you.
Expand internationally
Last but not least, you could also aim higher, for international expansion. You can take existing local offers and scale them globally. What would your business do in Canada, Mexico, or Europe? If you have a brilliant idea, wait no more. Expand internationally to grow quicker. You might incur some costs but… go big or go home, right? Think about it. Your profits could be massive by hitting other markets.  
—
(Featured image by Free-photos via Pixabay)
DISCLAIMER: This article was written by a third party contributor and does not reflect the opinion of Born2Invest, its management, staff or its associates. Please review our disclaimer for more information.
This article may include forward-looking statements. These forward-looking statements generally are identified by the words "believe," "project," "estimate," "become," "plan," "will," and similar expressions. These forward-looking statements involve known and unknown risks as well as uncertainties, including those discussed in the following cautionary statements and elsewhere in this article and on this site. Although the Company may believe that its expectations are based on reasonable assumptions, the actual results that the Company may achieve may differ materially from any forward-looking statements, which reflect the opinions of the management of the Company only as of the date hereof. Additionally, please make sure to read these important disclosures.