The TopRanked.io Weekly Digest: What's Hot in Affiliate Marketing [Week 4]
In this week's affiliate marketing digest, we're going to check out the next best thing to printing money (and it's also totally legal). We'll also take a look at some of the recent developments over in Google land, and make a couple of calls about where the future of SEO is headed. And, to finish (stick around, you're gonna love this one), we've got a little hack to get Wikipedia backlinks.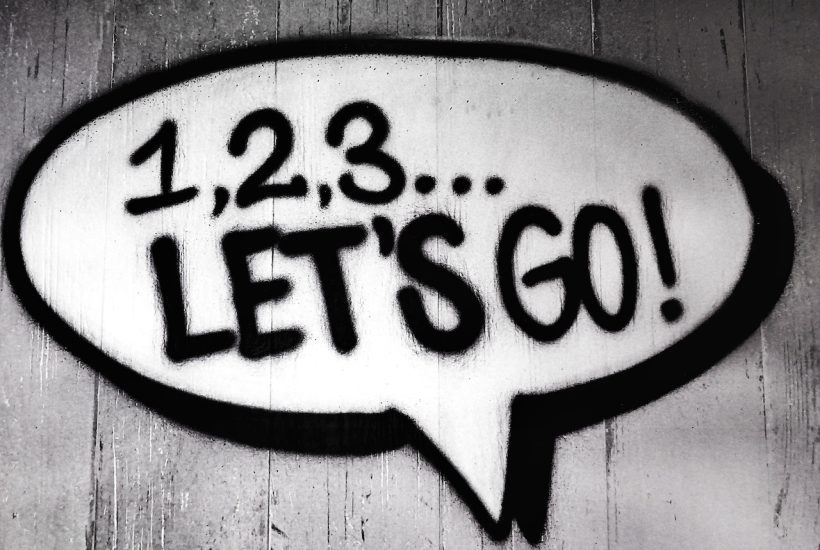 We independently review products to bring you the best of the best. When you click a Platin Affiliates link, we may earn a small commission.
If you read last week's TopRanked.io affiliate digest, you might remember that we opened with an observation about the Fed printing money.
Now, if you're anything like me, this got you thinking: "If the Fed can print money, why can't I?"
I mean, after all…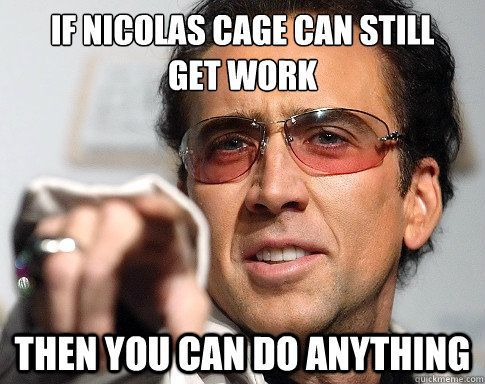 Exactly.
So armed with the most positive can-do attitude I've mustered up in quite some time, I started with some research.
Unfortunately, I quickly discovered that modern technology would do everything it could to stop me.
Lucky for me, this modern technology thing has also been pretty brutal on print media. That means plenty of low-tech equipment is floating around for cheap.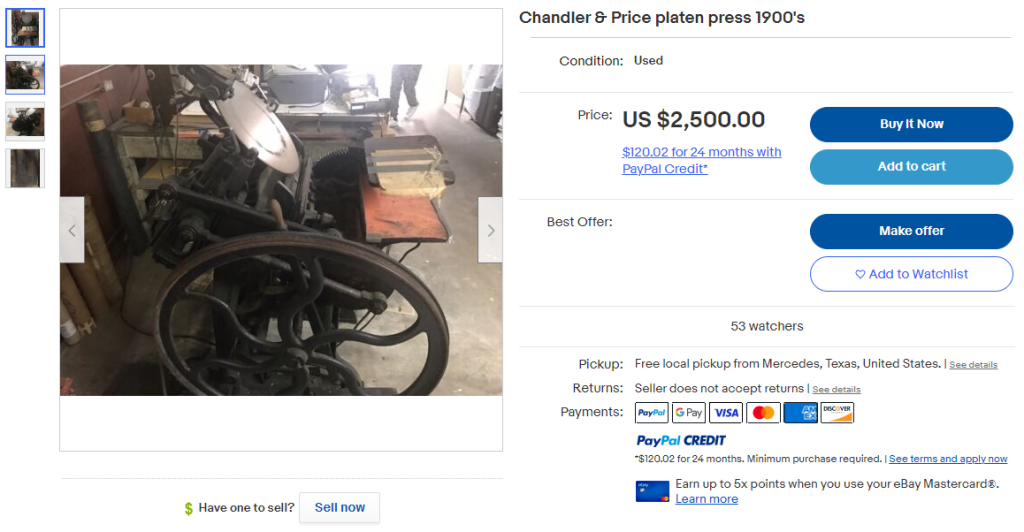 The only problem now is I didn't understand a single thing here. I mean, what the heck's a "platen"?
Hmm… there must be an easier way.
TopRanked.io Affiliate Partner Program of the Week – Platin Affiliates
Obviously, I didn't get too far in my quest to print money. But I did learn some interesting stuff.
For example, the "platen" word has roots in the French word "platine". Platine then became "platen" after it first came into the English language as "platin".
Now hang with me here. This is where it gets interesting.
You see, when I searched for "platin", I actually found the closest thing to printing money that was actually legal: Platin Affiliates.
And you'll never guess where I found it — right there in our affiliate marketing directory.

Print Money the Easy (and Legal) Way With Platin Affiliates
Alright, full disclosure. You will have to do some work if you wanna print money with Platin Affiliates. But if you've already got a source of traffic, then the rest will just fall into place.
You see, if you can get the Platin Affiliates Casino name in front of your traffic, then the brand will pretty much do the rest (convert and retain players for you). I mean, we're talking about a brand that comes with;
A legacy name from over a decade in the business;
A User-friendly player experience with over 4000 games available;
A boatload of slick, high-converting creative assets loaded into your Platin Affiliates dashboard, and;
A crapton of player incentives and promotions to help reel 'em in.
Also, the commissions with Platin Affiliates are pretty good, too, but we'll get to that next.
How Much Money Can I Print With Platin Affiliates?
As with any iGaming program worthy of a feature here, the Platin affiliates program comes with everything you'd expect:
Uncapped earnings;
Lifetime rev share on offer;
Flexible commission plans.

Now, in the interest of sticking with the basics, we're not going to detail all the commission plans Platin Affiliates offer. Just know that in addition to rev share, there are also CPA and hybrid deals available, although you might have to speak with your Platin Affiliates manager to get access to some of these deals.
And as for that rev share plan, expect to start out on about 30% of your net player profit. And expect to receive that for the life of the player.
Do I hear a Platin Affiliates Casino go brrr?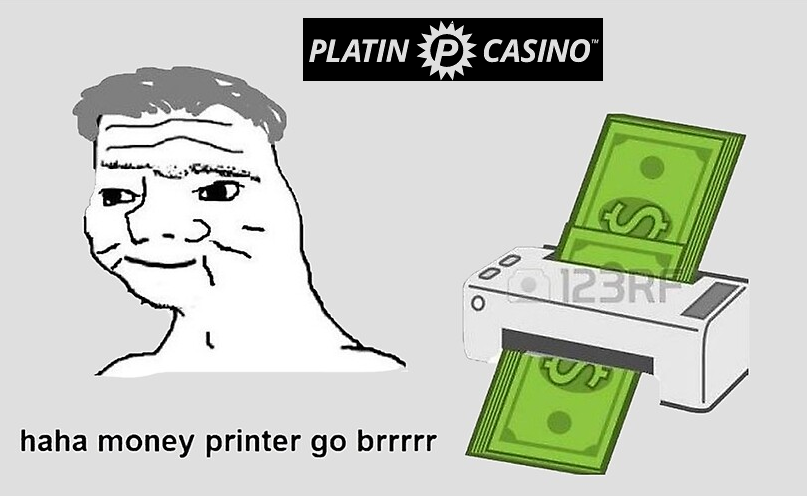 Claim Your Free "Platin Affiliates" Money Printer Right Now
To claim your free Platin Affiliates money printer (that is, to sign up for a super high-converting affiliate program that pays decent commissions…), head here.

Oh, and P.S. You can total also ask Platin Affiliates any questions you might have before signing up — they're all pretty nice.
And for even more niceness, see TopRanked.io for our in-depth Platin Casino affiliate program review.
Affiliate News Takeaways
If you've been keeping an eye on Google lately (really, what affiliate marketer isn't?), you might have seen a bit of an increase in general news and chit-chat.
For starters, there's that DOJ vs. Google thing that just dropped.
Now, of course, Google's response to this is that there is "enormous competition in the online advertising industry." But I'm pretty sure any judge presiding over an antitrust case like this is already pretty familiar with the Peter Thiel playbook by now.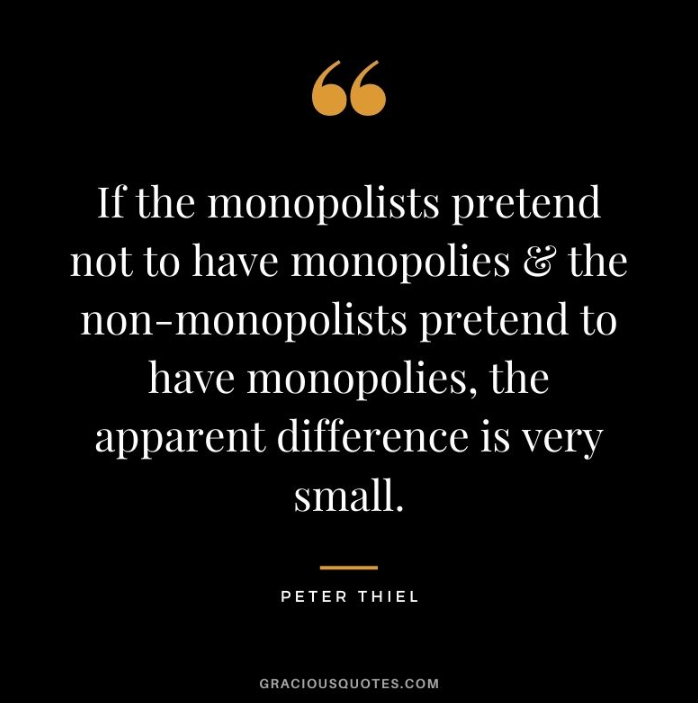 In any case, and whatever the outcome, plenty of people are predicting Google's screwed. For example, in this Gizmodo article, the argument goes a little like this:
ChatGPT/AI is an existential threat to Google.
Now it's under scrutiny, Google can't "acquire" its way out of competition.
As Google can't acquire competitor AI, it's SOL.
And while this is a convincing argument, it's one that suffers from short-term memory loss.
Remember That Time When Google Fired an Engineer?
While ChatGPT might be a "code red" for Google, it's not the sort of "oh s***, we can't compete" sorta code red people might be thinking. Remember that whole thing about Google firing an engineer around mid-2022?

Right.
Now, its name might be LaMDA, but putting names aside, I'd bet that LaMDA's probably not that different from ChatGPT.
You know the drill — ask a question, get an answer.
Basically, I doubt ChatGPT is really that much of a threat to Google in terms of maintaining market share. It's just gotta pull the trigger on LaMDA, which it probably will.
Alright, AI Won't Kill Google, but What about the Rest of Us?
Of course, there's still a lot of "ChatGPT will/won't kill Google" (and, by extension, SEO) stuff cropping up in places like Reddit/BHW/etc. Unfortunately, a lot of these threads tend to get polluted with some pretty uninspired comments. Here's one from this week:

And while I don't claim to have all the answers, I do have some subtlety to add to the debate.
LaMDA Might Save Google, But it Will Kill (Some) SEO
Here's the bad news.
If you're currently earning your crust by filling in the longtail ether with 2000-word articles about "How do I plug an iPhone cable into an Android phone?" then there's something you should know.
AI will probably kill any traffic you've got.
Seriously.
While all those illuminating sub-sections like "What is a phone cable?" and "Where do I find the charging port on my phone?" were great for feeding one of Google's main "helpful content" KPIs (that is, on-page time), real people hate sifting through this stuff to find simple answers for simple questions.
You know this.
Google knows this (but totally ignores it because people coming back to the SERPs for an easier-to-decipher article is good for business).
Everyone knows this.
What that means is most people's search will soon end right there on the SERPs page, which will soon look a little like this:

And yes, search engines are totally going to steal your idea and stick a few "electronics stores or online retailers" links alongside this answer.
Whomp whomp.
Here's Where AI's Not Gonna Kill You
While no sane person is gonna bother leaving the SERPs for mundane queries, that doesn't mean all SEO is dead.
Far from it.
I mean, does anyone really want to trust a robotic response when it comes to something like, let's say, "Can I trust [insert brand name]?"

Heck no.
In matters of opinion, real people want to hear from real people. Plain and simple.
And that means there's still plenty of room for you to tell people what you really think about… for example… and it's a really good one… Platin Casino! Just don't forget to join Platin Affiliates first.

Sorry, couldn't help myself.
So AI's Gonna Ruin Your KW Strategy…? Well, at Least There's This
So Google's been trying to fire up a new product over the last couple of months. They're calling it "Content Ideas", and it's looking like a reboot of that questionhub.withgoogle.com thing from a couple of years ago.
If you're not already getting them, then expect Google to start handing you "content ideas" on a plate pretty soon.
And when you do get them, it might be worth paying attention.
This is quite literally Google telling you, "hey, I want to rank someone else here because I'm not happy with what I've already got."
Pay attention and act.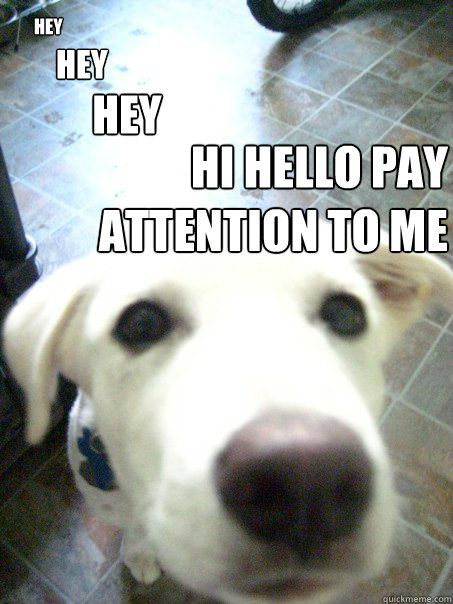 Closing Thought
On the topic of Google/SEO, here's an interesting Tweet I can across a couple of weeks ago.
So that's not actually the worst idea. Sure, it's not going to be applicable to everyone. And yes, the translation trick is an old one. But for many niches, there could just be a wealth of free material out there to wag the dog with.
Let's take weight loss, for example. What if I search for historical material on archive.org?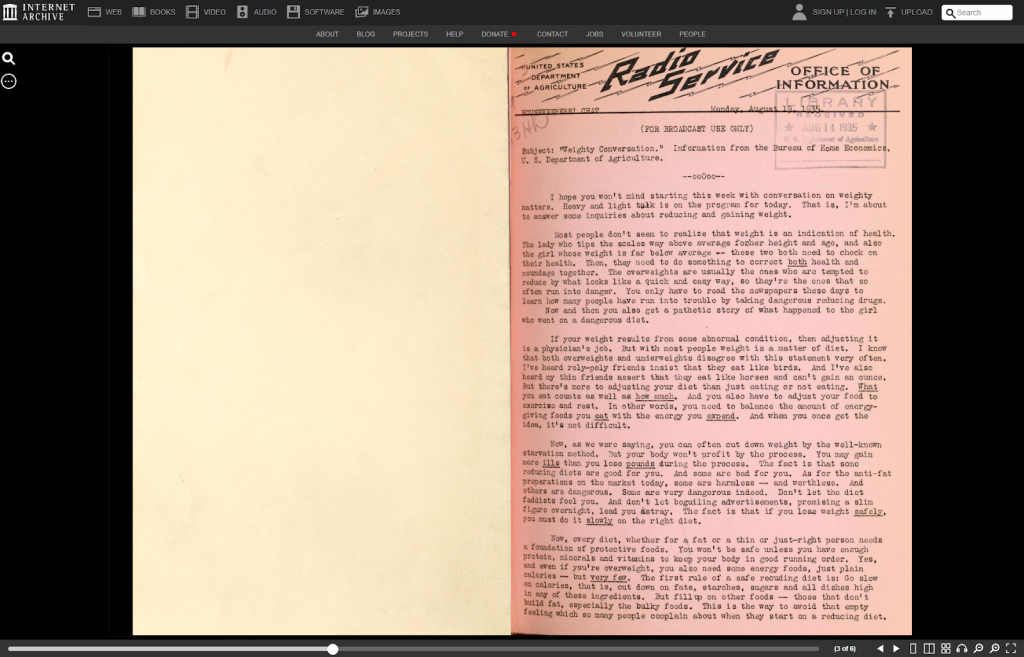 And what if I search for a few phrases from this text on Google?
And now, what if I look at where I could use this to, let's say, get Wikipedia backlinks? I mean, I've got a better chance with this than my affiliate money pages, right?

Well, look at that. A single-paragraph section on weight loss myths. So how about expanding on it?
Certainly, adding a few details about historical beliefs (along with appropriate links, of course) should be totally feasible here.
And yes, as always, you're welcome.
__
(Featured image by SevenStorm JUHASZIMRUS via Pexels)
DISCLAIMER: This article was written by a third party contributor and does not reflect the opinion of Born2Invest, its management, staff or its associates. Please review our disclaimer for more information.
This article may include forward-looking statements. These forward-looking statements generally are identified by the words "believe," "project," "estimate," "become," "plan," "will," and similar expressions. These forward-looking statements involve known and unknown risks as well as uncertainties, including those discussed in the following cautionary statements and elsewhere in this article and on this site. Although the Company may believe that its expectations are based on reasonable assumptions, the actual results that the Company may achieve may differ materially from any forward-looking statements, which reflect the opinions of the management of the Company only as of the date hereof. Additionally, please make sure to read these important disclosures.