The TopRanked.io Weekly Digest: What's Hot in Affiliate Marketing [Week 22]
This week we're waking the dead as we go back to the metaverse baby. With Apple soon announcing its long-awaited headset, and a bunch of "metaverse isn't dead" articles appearing lately, it might be time to take a second look at that Zuckerbergian hell hole we all thought we'd never speak of again. Oh, and of course we're going to give you a way to make some money in it. Read on for the deets.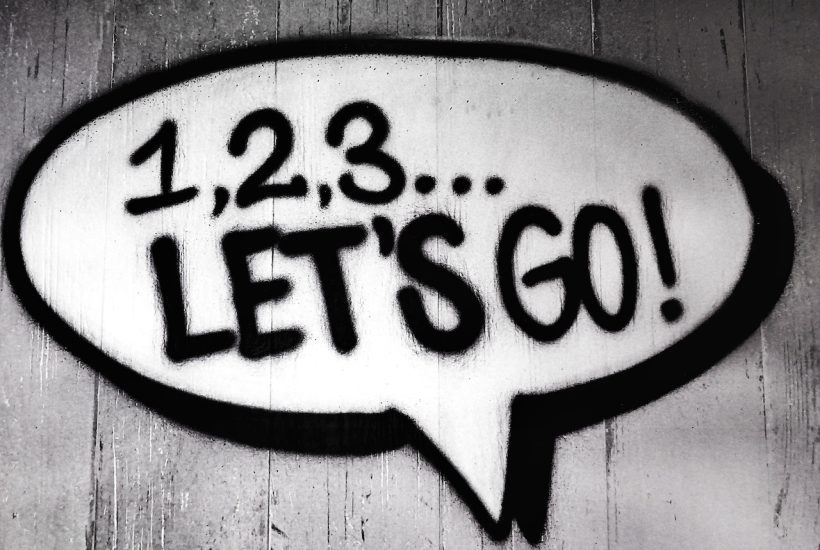 Quick Disclosure: We're about to tell you how Affiliate2Day is a great partner program for dating offers. And we really mean it. Just know that if you click on an Affiliate2Day link, we may earn a small commission. Your choice.
Once upon a time, life was simpler. That's probably why people call it the good ol' days.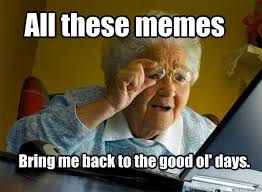 But today, everything's become so complicated. Take dating, for example.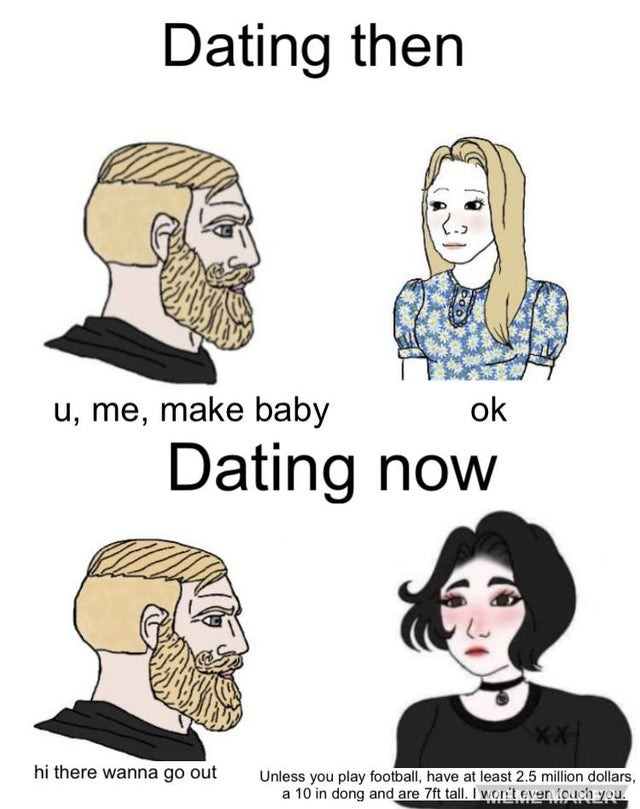 And let's not even get started with online marketing. Today, there are so many programs, so many channels, and so many ways to track, optimize, and attribute everything that it's enough to make your head spin.
Makes you wonder, is there a simpler way to become an affiliate today?
Turns out, there is.
TopRanked.io Affiliate Partner Program of the Week
If you want a simple way to become an affiliate today, look no further than Affiliate2Day — a single platform that combines high-converting offers with solid commissions, and a supportive team.

Let's take a closer look, shall we?
What Is Affiliate2Day About
In a nutshell, Affiliate2Day is all about dating offers. And yes, that's a plural offers, meaning there are a few programs you can promote with Affiliate2Day.
This also means you can tick off multiple sub-niches within the broader dating category, all from the comfort of the Affiliate2Day platform.
For example, there's the AsianSingles2Day.com brand which, as you might have guessed, caters to a particular sort of taste in partners.
And then there's the AllTverladies.com offer from Affiliate2Day. Presumably, the Tver part refers to the Russian city, given that this one seems to specialize in matching singles seeking Slavic partners.
And there's even an Affiliate2Day offer you can target at the most doe-eyed of all romantics that is simply called OneWife.com. Yep, as you guessed it, this "international marriage project" is aimed squarely at those seeking to settle down.

What Are Affiliate2Day Commissions Like?
When you promote Affiliate2Day offers, you'll be compensated in one of three ways — Pay Per First Order (PPFO), Pay Per Lead (PPL), or Pay Per Sale (PPS).
Affiliate2Day Pay PPFO Commissions
On the Pay Per First Order (PPFO) Affiliate2Day commission plan, you'll be looking at between $25 – $300 for every first order you drive to an Affiliate2Day brand.
Affiliate2Day Pay PPL Commissions
If you opt to work on a PPL basis with Affiliate2Day, expect to earn between $2.50 – $8.00 per lead. The only catch here is that you will need good quality traffic as you'll need to maintain a minimum 2% conversion ratio to be eligible for PPL commissions with Affiliate2Day.
Affiliate2Day Pay PPS Commissions
Unlike PPFO commissions which only pay for the first order, Affiliate2Day will pay you for all sales under its PPS program. Here, expect to earn 25%, which is anywhere up to about $94.75 per sale. However, don't be surprised if you see some low-value commissions here. For example, if your referral purchases an Affiliate2Day trial promotion package of 20 credits, that first sale will only net you $0.74. Fortunately, if they stick around, you can earn a lot more.
Affiliate2Day for Affiliates Today
Aside from bringing a bunch of great dating offers under one roof and offering up some solid (and flexible) commission plans on them, we also like that Affiliate2Day has a bunch of great testimonials.
Now, sure, any brand that's going to post testimonials to its site is gonna cherry pick them. And Affiliate2Day is probably no exception. But, when we went and looked a bit further, reviews scattered around the forums were still positive. Even some of the more on-the-fence reviews still come off as positive.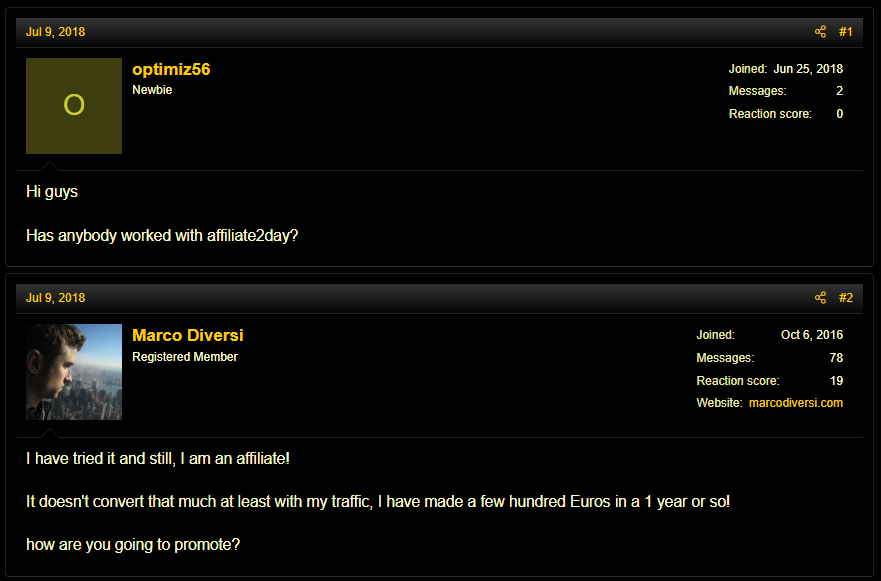 And when the reviews are actually positive, they're really positive. Basically, you're going to be able to count on Affiliate2Day for great affiliate support and prompt payouts (which, by the way, are made between the 20th – 30th of each month).
Become An Affiliate2Day Affiliate Today
That does it for our Affiliate2Day review. As a quick recap, Affiliate2Day offers:
A bunch of solid dating offers all under one roof
High commissions (up to $300 per order)
And great affiliate support
But if that's not enough info and you still want to know more, why not check out Affiliate2Day for yourself?

News Takeaways — The Metaverse Is Back… Or Not
Like Clubhouse, Nikola, and a bunch of other shiny things that went boom during the pandemic, the metaverse has been stuck on the bust side of the hype cycle for a while now.
But while Clubhouse might be cutting 50% of its staff as Nikola scrambles to avoid delisting, the metaverse seems to be going through somewhat of a renaissance.
This all seems to have kicked off over the last month or so, as pundits started pontificating on "the promise of generative AI to scale up the metaverse." Thems the words straight from a think piece published by the World Economic Forum (WEF).
Now, I know I know. That's just one opinion. And I'm sure a few of my fellow conspiracy theorists would also like me to point out how deeply intertwined the WEF is with… shall we say… vested interests. (For reference, Meta, Magic Leap, and a bunch of other metaverse-y companies are all WEF partners.)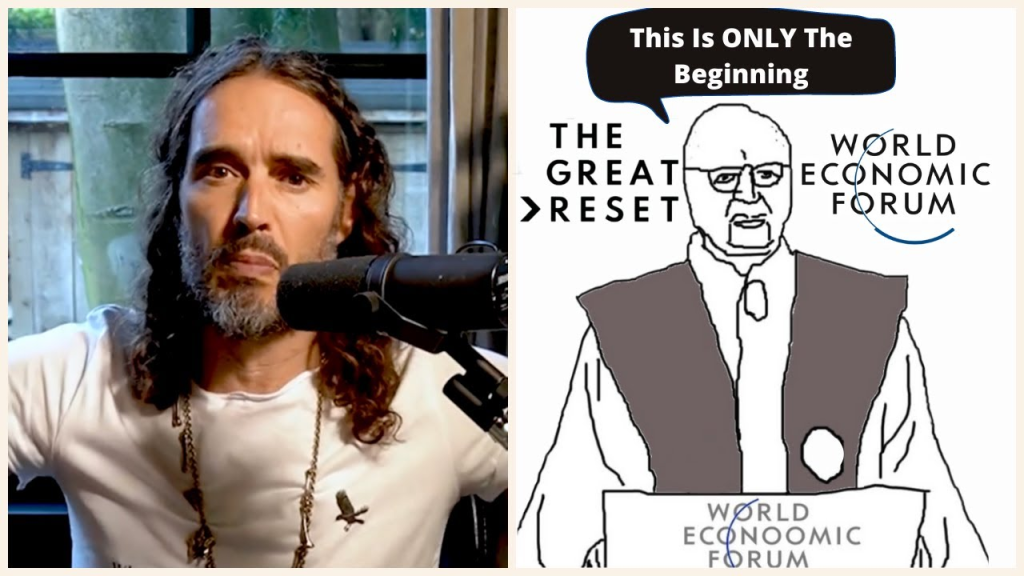 But here's the thing. The WEF isn't the only one giving a platform to this renewed interest in the metaverse. Heck, in literally the last day or two, The Information, Computer World, Ad Week, and a bunch of other publishers have also been jumping on the "metaverse, not dead" train.
But that's not all, kids.
In the leadup to Apple's WWDC (due to kick off in a couple of days), the rumor mill has been going insane. Apparently, the Apple headset that's been in the works for, like, forever, is about to drop.
Oh, and just yesterday, Meta made the launch announcement for the slimmer, faster, Meta Quest 3.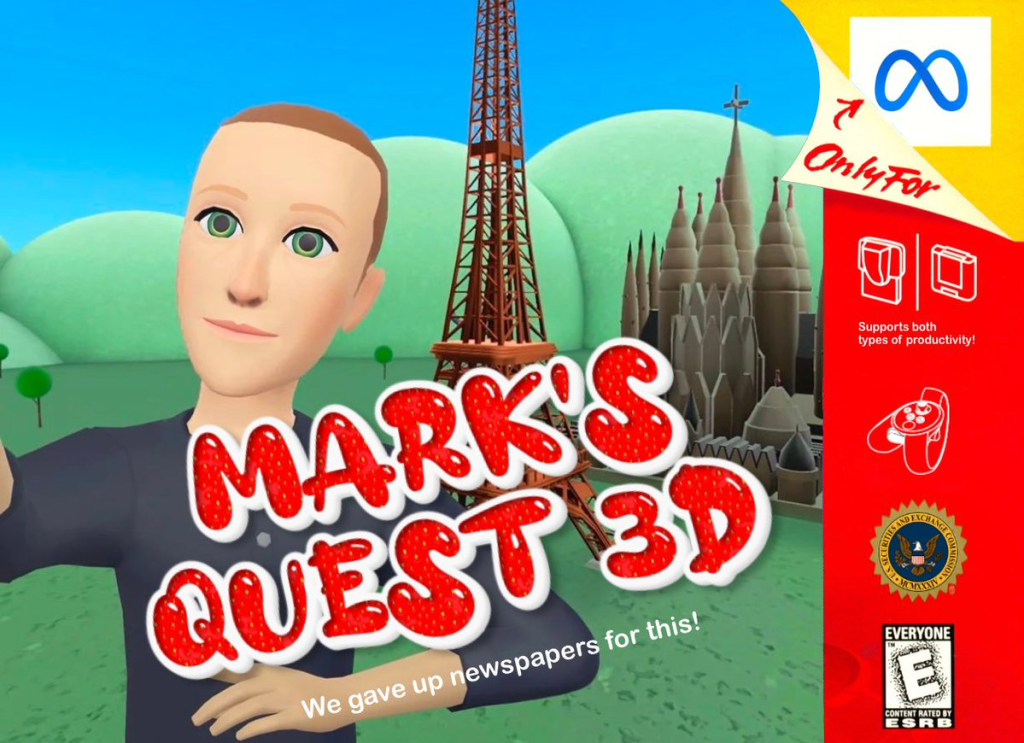 So with all this new gear set to converge with the "generative AI to revive the metaverse" hype, are we about to see a massive metaverse renaissance?
Well, the popular opinion, at least as it concerns Apple's headset, is yes. To quote a popular sentiment succinctly stated in an article over on CNBC, "No other company has as good a track record as Apple at taking a technology and bringing it to a broader audience through clear marketing and refinement"
But before we get too carried away, let's remember something. Apple has more than its fair share of fanboys ready to hype everything the late turtlenecked founder and his bespectacled successor dream up.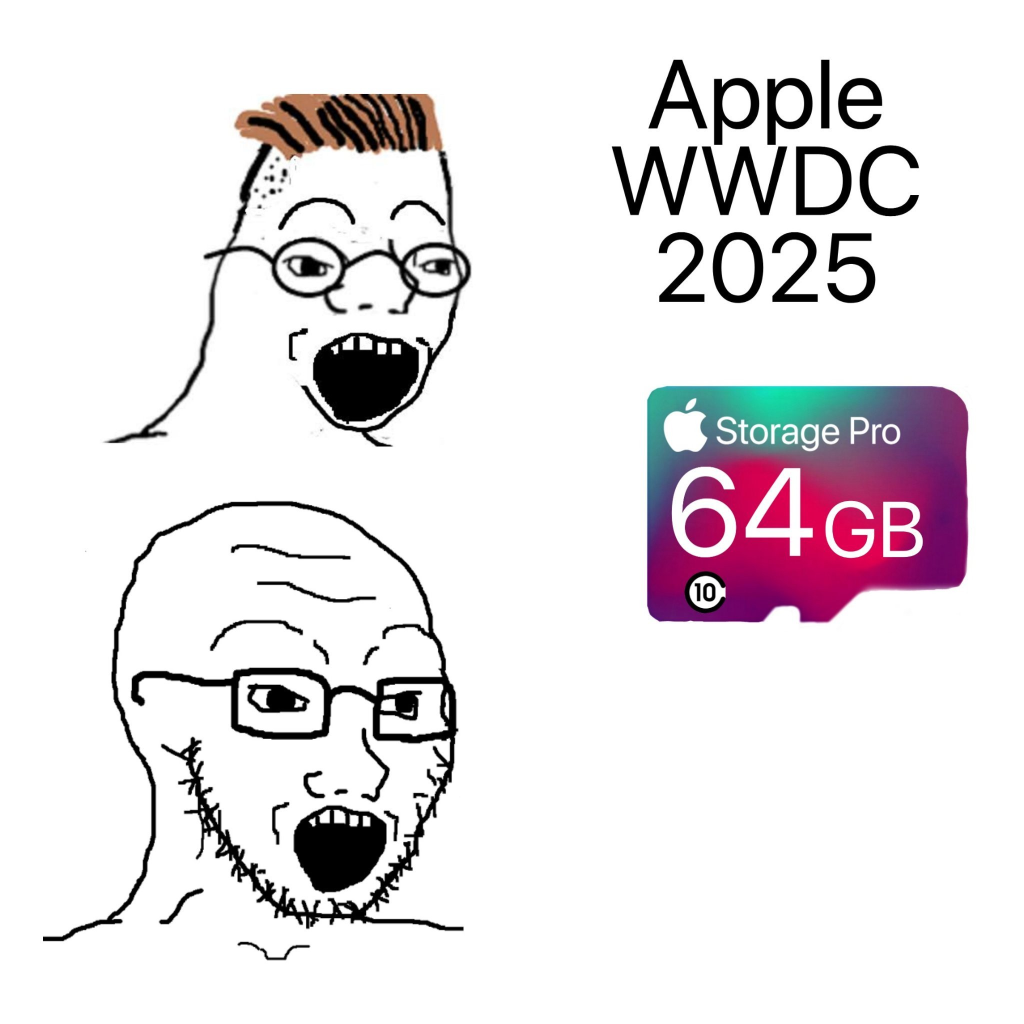 So let's back up a minute, and examine things a little more closely, starting with the "ermahgerd ermahgerd, it's apple" stuff.
No, Apple Won't Bring the Metaverse to the Mainstream
There's something really important that people seem to forget when they talk about the Apple track record of making stuff mainstream. That is, Apple never really made anything mainstream.
Think about it.
The Apple Watch was just a step up from your 1980s Casio calculator watch. The iPod was just a Walkman with more songs. The iPhone was really just a Blackberry without a physical keyboard. And even the iPad — which got absolutely slammed at the time by people who "didn't get it" — was little more than a laptop without a keyboard.
Basically, what I'm getting at is that saying "Ermagerd Apple made it mainstream" is basically the same as saying Gmail made email mainstream. And we all know that, as much as Gmail might have been a real innovation in email, its success was predicated on the fact that email was already in widespread use.
So, will Apple succeed in mainstreaming a device that, let's face it, is still kinda niche?
Honestly, if you ask me, probably not. At least, not until the day when walking around with a pair of ski goggles becomes as common as wearing a watch and carrying a phone.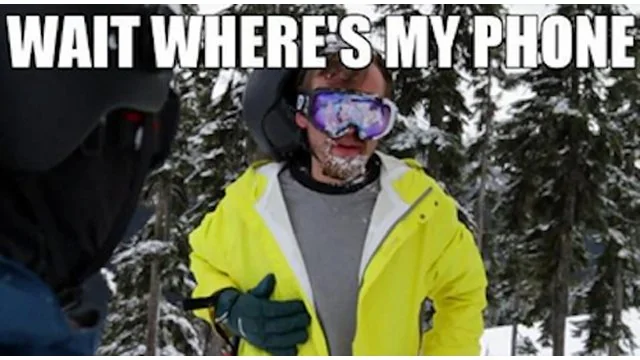 And What About Generative AI?
So Apple's headset isn't about to set the world on fire. But what about that whole "generative AI to scale up the metaverse" thing?
Well, here, the long-story-short version is that generative AI will make creating personalized metaverse worlds more accessible. Basically, the thesis is that if people and brands can start making these hyper-personalized worlds with the power of AI, more people will start using the metaverse.
Here, I see two problems.
The first is that the promise of generative AI tends to get overhyped. It's a little like the whole "ChatGPT gonna replace programmers" thing that we all believed for a moment. Sure, it can spit out snippets of code. But try and actually create something besides a toy project, and it soon falls apart.
The same will probably apply to letting it lose on metaverse world creation.
But I know what you're saying. AI is making programmers more productive. So won't it make metaverse world creators more productive, too?
And here, you might be right.
But there's still a fatal problem. That is, saying that generative AI will magically boost the metaverse into the stratosphere is kinda like saying your kids will suddenly want Brussels Sprouts if you cook twice as many.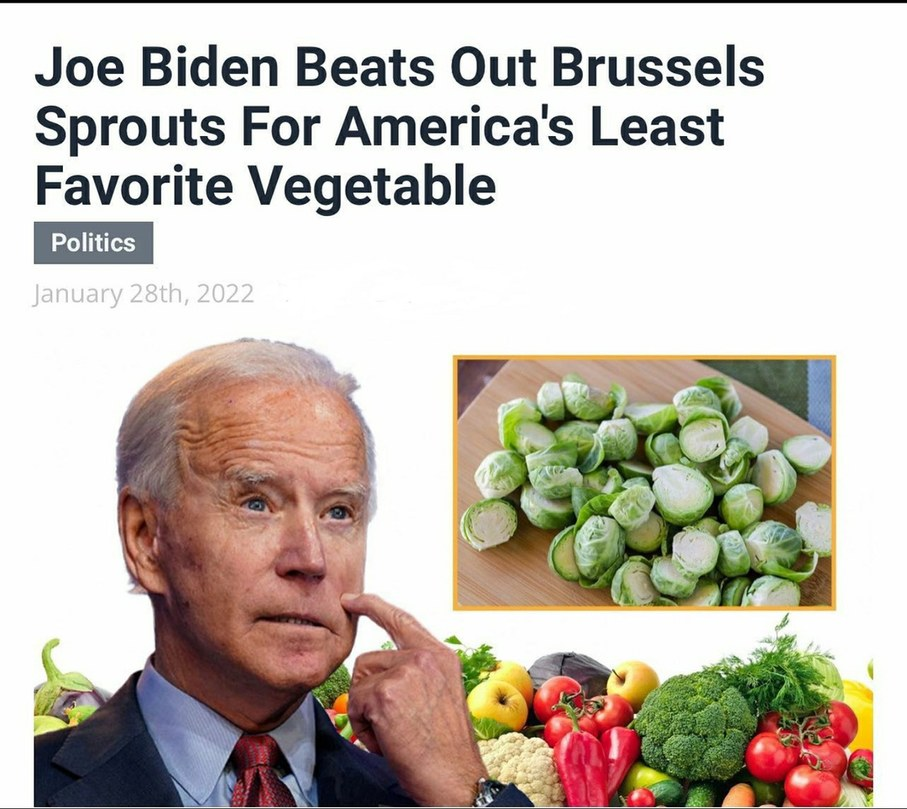 Basically, making more of something doesn't solve the people-just-don't-want-it problem. And that's basically what this whole generative AI argument is.
But Don't Give up All Hope Just Yet
So why bother covering the latest in metaverse developments if it's all just to say something we've already known for a while now?
Well, two reasons.
The first is that maybe all opinions stated here are just dead wrong. Maybe we really are on the verge of a metaverse renaissance. And, if we are, then you'd better at least have some idea of what's going on if you want to make the most of it. So, there's that.
But beyond that, maybe there are some more realistic trends that might get a real boost from all of this. The most obvious of which is VR.
Now, when I say VR here, I'm not talking about metaverse VR. Instead, I'm talking about the good ol' VR for the sake of VR.
You know, gaming, pr0n, and… well… let's be honest… more pr0N. (I'm convinced Beat Saber only got popular because half of all downloaders thought they'd be beating a different sort of saber… but I digress.)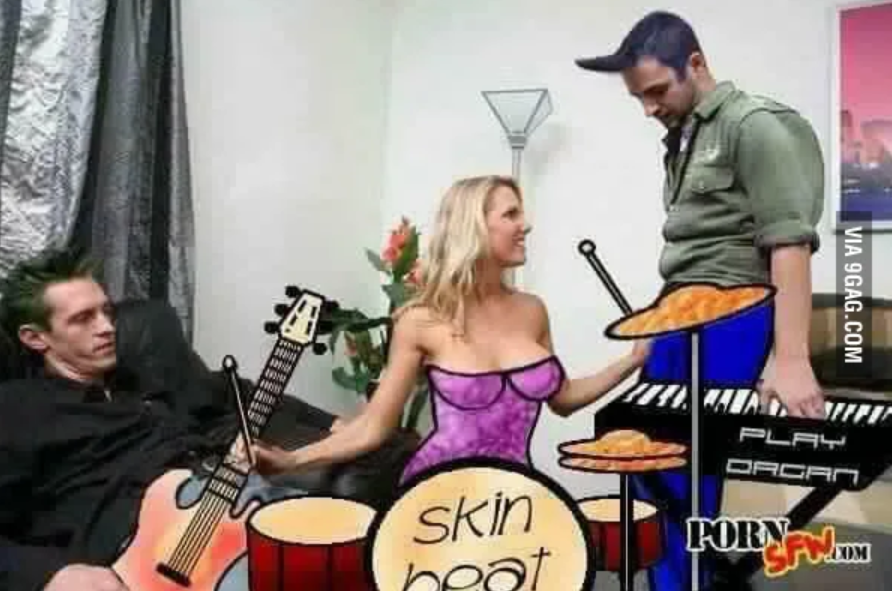 Here, Apple could become a sort of Playboy moment for the whole VR thing. It's like how your dad used to say he only read Playboy for the articles. Except, today, you can totally tell your other half that you only brought your headset because you wanted the complete Apple ecosystem experience.
But all jokes aside, there are some realistic-sounding analyst predictions that the Apple headset will sell 500k units in its first year. And while that's not exactly going to set the world on fire, we should also note that Meta's also dropping the price on Quest 2 headsets to help "even more people access the magic of all-in-one VR."
So if Apple can have at least a small mainstreaming effect, that combined with Meta's lower prices could create a big uptick in VR usage.
Takeaway
First things first, if you run across a "metaverse not dead" headline, you can probably ignore it for now. I might be wrong here, but I just don't see it happening anytime in the near future.
However, that's not to say you should write off anything that's metaverse adjacent. I mean, if VR headsets keep gaining popularity, there are bound to be some opportunities there. And while I'm not going to spell those opportunities out for you here (hint: head over to BlackHatWorld forums and search for the "re-upload" method for one idea you could put a VR spin on), I will spell out a great way to monetize — dating offers from Affiliate2Day.

Closing Thought
If you paid attention above, then you might have noticed that people's belief in Apple as the torchbearer of the metaverse has less to do with innovation per se, and more to do with its ability to market its products.
But what is that secret something that Apple has that the Metas of this world don't have?
Well, coincidentally enough, I ran across an interview with Nancy Duarte just this week. She's the founder of Duarte Inc. — a consultancy that works with the likes of Microsoft, Oracle, and even Apple to create all those super-pompous "I have a dream" presentations that Silicon Valley companies seem to love.
Here's that interview.
Now, I'm not going to pretend that I can distill everything down here and still do it service. But, to at least touch on one point, part of her technique is to help companies tell stories about their products. And here, she talks about a few of the techniques she uses.
So here's one of them — the "what is, what could be" contrast.
To show what this looks like, let's look at a couple of snippets from the presentation that changed it all — the iPhone launch.
Here's an example of the "what is."
And here's the "what could be" slide that Jobs follows it up with: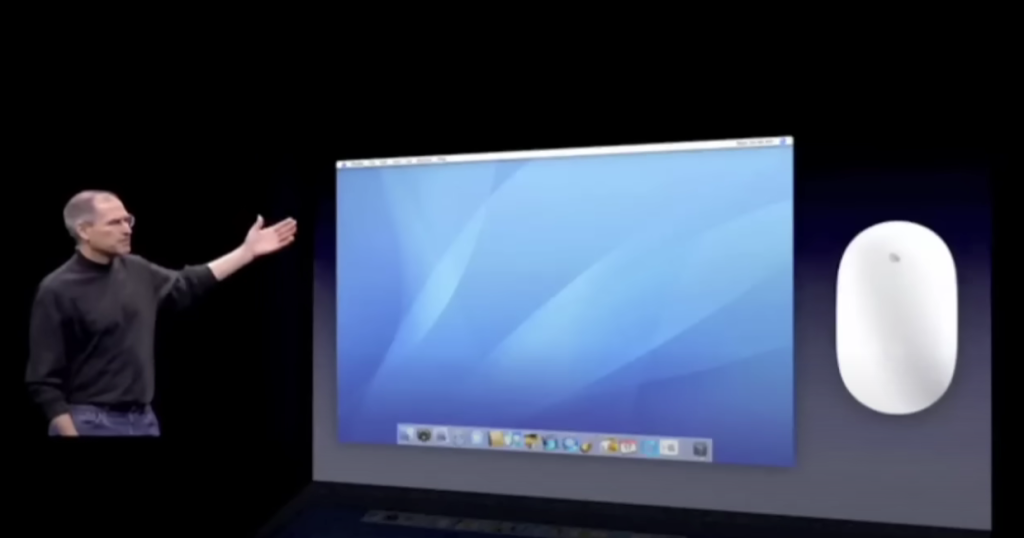 Do you see what Jobs did there? Our phones have buttons that don't move. (What is.) So why can't we take the flexible UI of a computer and apply it to a phone? (What could be.)
This technique theoretically builds some tension in your story. And that tension ultimately makes your conclusion more compelling. I mean, if Jobs had just said, "Hey, so, here's this phone that has no buttons," would people have been as convinced?
Probably not.
So think about this the next time you're juggling a bunch of sub-standard dating offers fragmented across multiple partner programs. What would life be like if you could bring it all under one easy-to-manage platform that paid great commissions and supported you as an affiliate?
Well, turns out you can find out the answer to that question with Affiliate2Day. (See what I did there?)

Now go see if you can spin a "what is, what could be" story for some lonely singles. It might make you some money.
__
(Featured image by SevenStorm JUHASZIMRUS via Pexels)
DISCLAIMER: This article was written by a third party contributor and does not reflect the opinion of Born2Invest, its management, staff or its associates. Please review our disclaimer for more information.
This article may include forward-looking statements. These forward-looking statements generally are identified by the words "believe," "project," "estimate," "become," "plan," "will," and similar expressions, including with regards to potential earnings in the Empire Flippers affiliate program. These forward-looking statements involve known and unknown risks as well as uncertainties, including those discussed in the following cautionary statements and elsewhere in this article and on this site. Although the Company may believe that its expectations are based on reasonable assumptions, the actual results that the Company may achieve may differ materially from any forward-looking statements, which reflect the opinions of the management of the Company only as of the date hereof. Additionally, please make sure to read these important disclosures.