5-Minute AI-powered Workout Rewinds Body Clock by 10 Years – CAROL Bike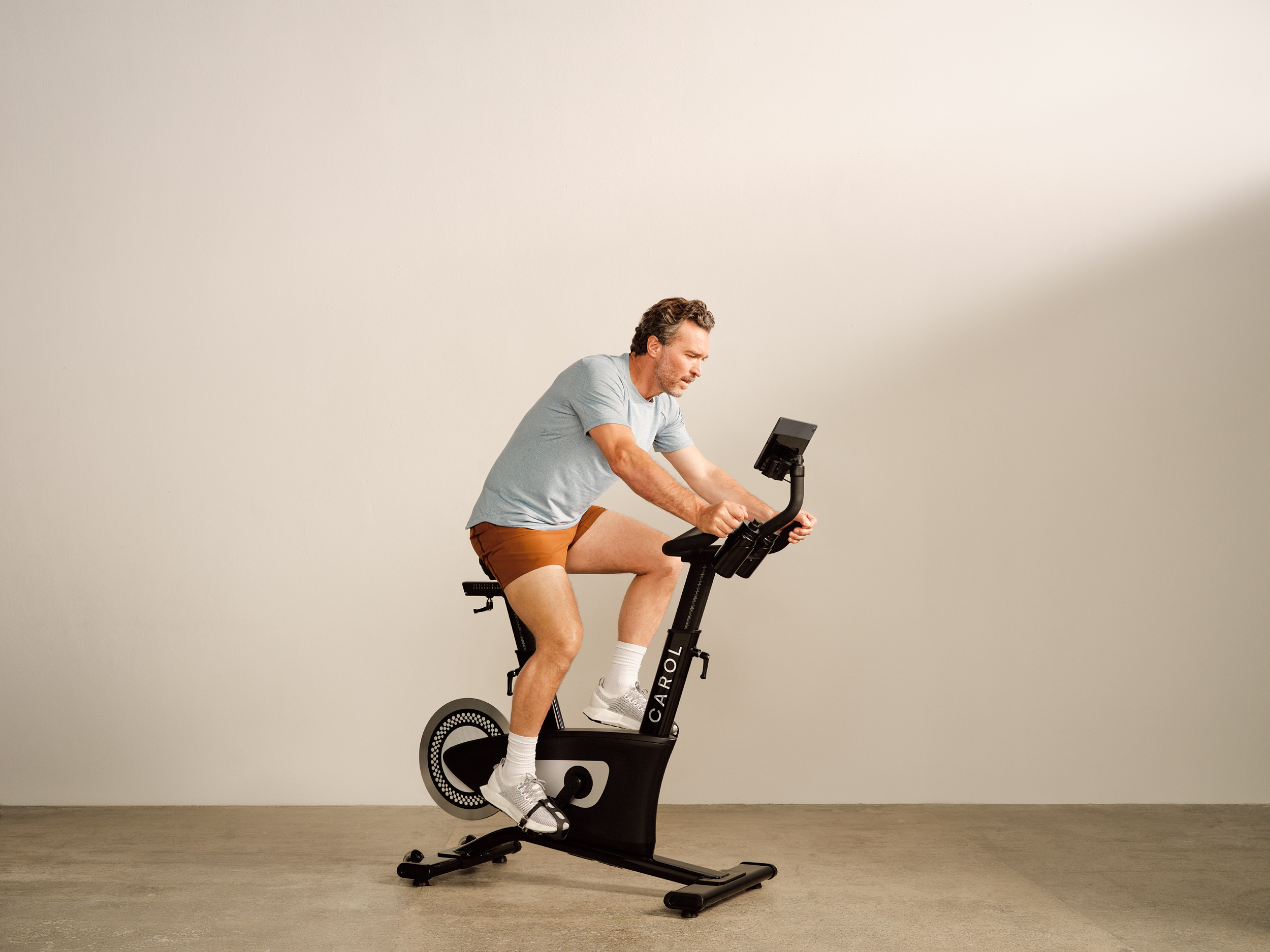 That headline. Sounds too good to be true, right? 5-minute AI-powered workout rewinds body clock by 10 years.
That's what we thought, too. Then we saw the science (which is available here):
All of the above is 100% cold hard science.
But that leaves one question unanswered — what role can an AI-powered workout play in any of this?
The answer to that question lies in bringing sports lab-grade precision into the home.
As for why we need lab-grade precision in the home — that's simple. The extraordinary gains we see in most fitness studies depend on two things:
Precise laboratory testing protocols.
Highly-specific workout intensities set according to test results.
Basically, trying to replicate studies by guessing our way there doesn't work. That's why an AI-powered workout can change the game — it's essentially like bringing a sports scientist into your home.
Let's take a close look, shall we?
---
DISCOVER THE AI-POWERED WORKOUT REVOLUTION WITH A 100 DAY HOME TRIAL: The CAROL Bike is the first to bring cutting-edge sports science into the home. Trial it at home, risk-free, for 100 days with 0% financing available.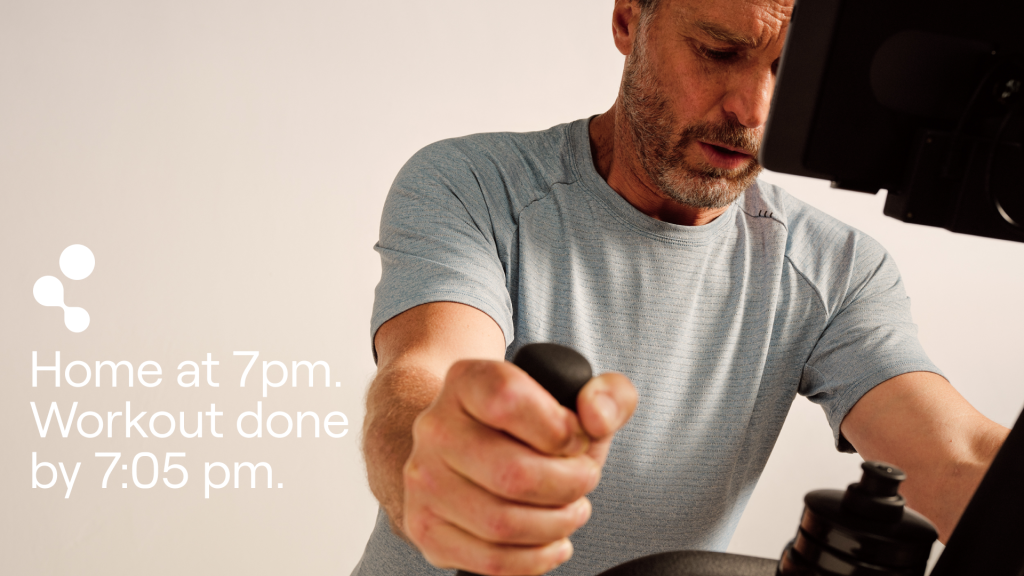 ---
Forget About "No Pain, No Gain" — This Is Why You Need an AI-Powered Workout
Even if you've never done a workout in your life, you probably know the expression — "no pain, no gain!"
It's the mantra of every gym rat and aspiring athlete.
And it's incredibly damaging in so many ways.
Problem #1 — "No Pain, No Gain" Leads to Burnt Out, Overly Stressed Bodies
The first big issue here is that it often drives us to overexert ourselves. And the issue with overexertion is that the body only has a limited capacity for effort and recovery.
You see, every time you work out, you put stress on your body. And when I say stress, I'm not just using it as a synonym for exertion. I mean, you are literally stressing your body — do too much exercise, and your cortisol levels will go through the roof.
That means there is a fine line between not doing enough exercise, and doing too much. And once you do too much, your body spends more time recovering from stress, and less time adapting to become fitter.
That's why the authors of the SIT protocol study discovered the counterintuitive fact about excessive sprint intervals. Sprint intervals can be highly stressful That means even just doing one more can get you on the wrong side of the cortisol equation and unwind any fitness gains.
---
PRECISELY DOSED WORKOUTS WITH CAROL BIKE: Don't run the risk of ruining those gains by overtraining. Trial an AI-powered CAROL Bike at home, risk-free, for 100 days with 0% financing available.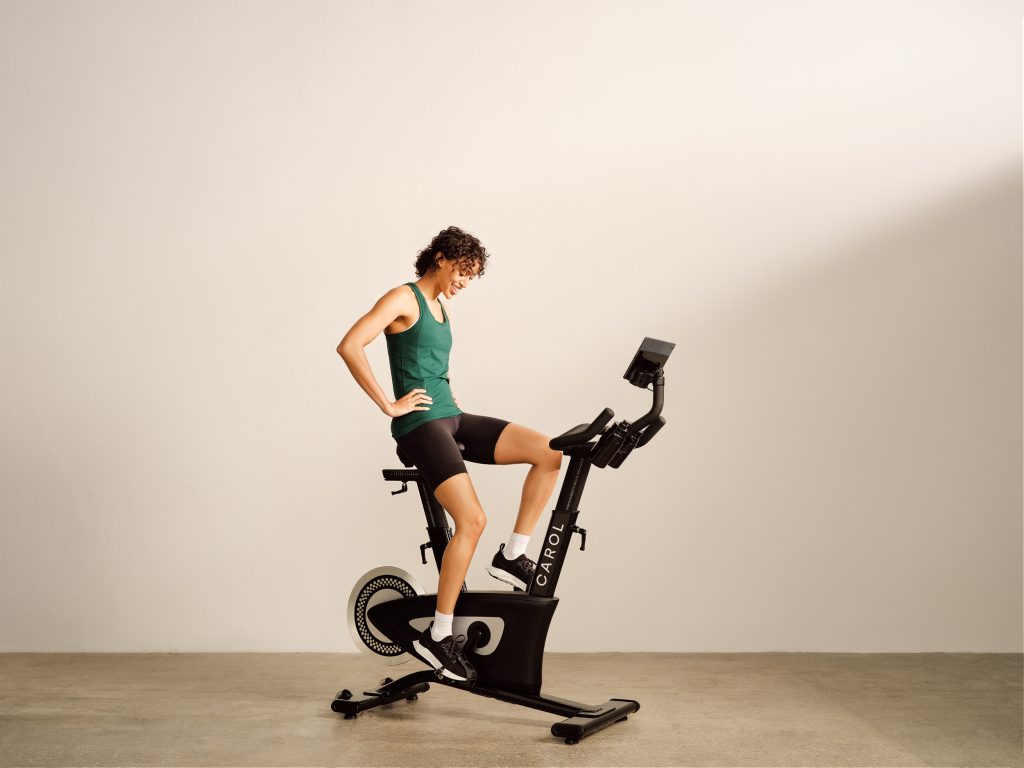 ---
Problem #2 — "No Pain, No Gain" Leads to Working Out Too Hard, Then Too Easy
The issues with the "no pain, no gain" mantra don't stop there.
For example, the term "sprint interval" is just a stand-in for "go all out" for many of us. After all, "no pain, no gain," right?
But there are two sub-problems here.
Sub-problem #1: First, going blindly into an "all out" interval while chanting "no pain, no gain," will result in a massive overexertion at the start. This will cause rapid fatigue, leading you to finish the last half of any interval at an intensity that is way too easy.
In fact, if you started working out while fresh at the intensity you achieved in the last half of an 'all out' interval, you'd probably find it's the sort of intensity you can hold for quite a long time. In other words, at least half of that interval was effectively useless, even if the built-up fatigue made you feel like you were 'smashing it'.
Sub-problem #2: Besides not completing an interval properly, there is another more insidious problem with over-exertion.
That is, for exercise to be effective, it has to target specific physiological systems.
We know this intuitively at the low end. Go to soft, and you don't give your body the adaptive signal it needs.
But getting intensity right at the high end is just as important.
For example, imagine we're trying to boost VO₂max using SIT. And let's also imagine using 'all out' as our measure of intensity.
Any guesses on what the end result will be?
The answer is that most of us will start the interval in our 'neuromuscular zone.' That's the sort of effort used when doing ultra-high-intensity stuff, like jumping.
Then, due to rapid muscle fatigue, we'll finish the interval somewhere in the low-aerobic zone.
Essentially, we did everything but train our VO₂max capacity (which lives just below the neuromuscular threshold).
---
PERFECT INTERVALS FROM START TO FINISH: Nail the precise intensity you need to reap maximum fitness gains. Trial the AI-powered workout revolution with CAROL Bike. Try at home risk-free, for 100 days with 0% financing available.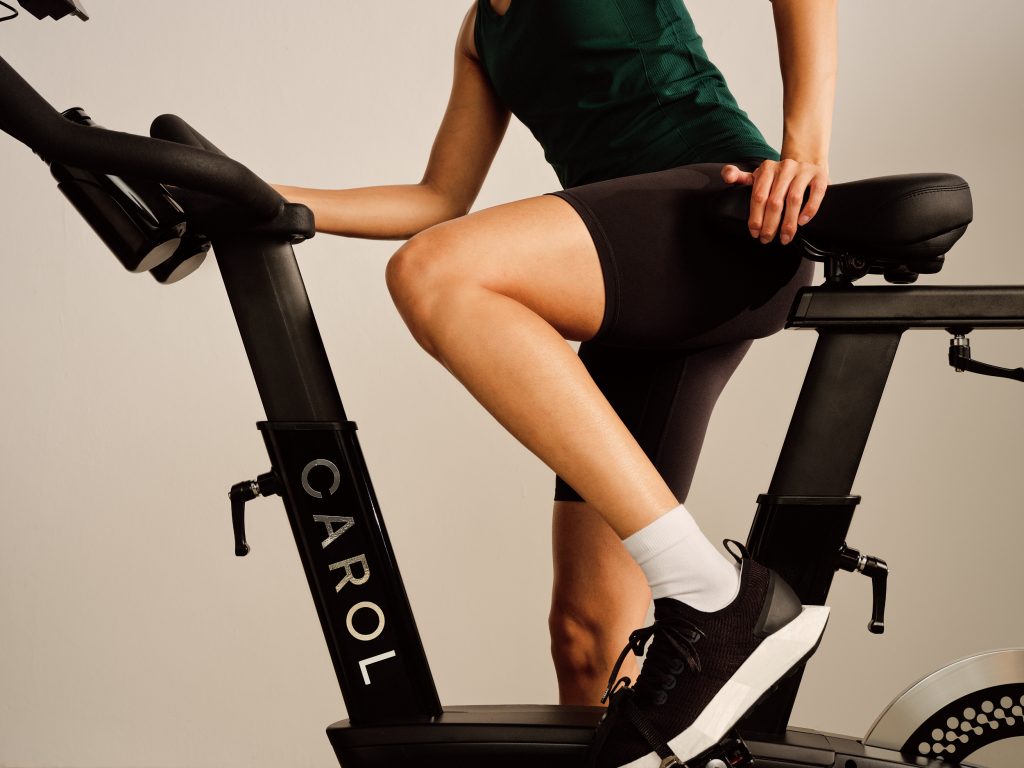 ---
Here's How an AI-Powered Workout Solves Every Single Problem From Above
Alright, so full disclosure here. An AI-powered workout alone won't solve every problem above.
However, an AI-powered workout coupled with some way of precisely measuring (and setting) effort levels will.
That's where the CAROL Bike enters the equation — a sports exercise bike with a built-in AI-powered workout engine that can dynamically sense, and set your effort levels.
To understand how it solves all of the problems above, start by thinking about what was the common theme among all of the problems above — the issue of getting the intensity (and duration) just right.
To solve these problems, the first thing the CAROL Bike will do is walk you through a ramp test. This is a common protocol used by sports scientists to determine aerobic capacity. Essentially, the CAROL Bike will step you through slowly increasing intensity intervals until you can't maintain the required intensity.
From this 'failure point', the CAROL Bike AI will calculate your aerobic capacity. And from your aerobic capacity, it will then calculate precise SIT interval intensities that target your VO₂max system to perfection.
Once the CAROL Bike has calculated this, it will use these calculated intensities to set the resistance as you follow along to an AI-powered workout.
Then, as your fitness improves (which it will if you stick with it… dramatically), the CAROL Bike will continue to adapt your workout intensities to your new level.
That, in a nutshell, is how an AI-powered workout completely changes the game.
With a CAROL Bike, a 5-Minute AI-powered Workout Really Can Rewind Your Body Clock by 10 Years
Let's recap everything from above.
Sports science has shown the most effective way to boost VO₂max is by following a 2×20 SIT protocol.
Study participants following the 2×20 SIT protocol experienced 10-14% VO₂max improvement after 6 weeks. (And a 12% VO₂max improvement is equivalent to rewinding your body clock by 10 years.)
While the 2×20 protocol is simple, getting the intensity right is not. Get the intensity wrong, and any potential gains fly right out the window.
The CAROL Bike delivers a precise AI-powered workout every time, ensuring you're always working at the exact intensity required to get maximal results.
In other words, if you thought the sports science claims were too good to be true, that's because they previously were. (Unless you had access to a sports scientist and testing equipment.)
However, by combining a sports-scientist AI and smart resistance measurement into a single unit, the CAROL Bike makes unobtainable sports science results an everyday reality.
__
(Featured image provided by CAROL Bike)
DISCLAIMER: This article was written by a third party contributor and does not reflect the opinion of Born2Invest, its management, staff or its associates. Please review our disclaimer for more information.
This article may include forward-looking statements. These forward-looking statements generally are identified by the words "believe," "project," "estimate," "become," "plan," "will," and similar expressions. These forward-looking statements involve known and unknown risks as well as uncertainties, including those discussed in the following cautionary statements and elsewhere in this article and on this site. Although the Company may believe that its expectations are based on reasonable assumptions, the actual results that the Company may achieve may differ materially from any forward-looking statements, which reflect the opinions of the management of the Company only as of the date hereof. Additionally, please make sure to read these important disclosures.