Apple event heralds streaming service while Apple Card is the biggest innovation
Apple's "It's Showtime" event debuted a number of new services from Apple with a focus on Apple TV+. But the new Apple Card was its biggest innovation and one that may affect banks' privacy practices.
In late March, Apple held a much-anticipated "It's Showtime" event and debuted a major shift for the company from hardware-first to services. While much time was given to Apple TV and new streaming options coming in the fall, Apple's most innovative announcement was its new Apple Card and its associated financial services with an emphasis on privacy even in the card design. Now, Mastercard maintains that banks will be following suit.
From hardware to services
Apple's "It's Showtime" event last March 25 focused on its growing emphasis on services such as Apple Music and the App Store. However, neither of those services saw much attention. Instead, the spotlight was focused on new offerings, many of which to be launched as late as Fall 2019.
A new digital magazine subscription bundle called Apple News+ will take the Apple News app into new territory. Featuring a wide range of magazines plus content from business news stalwart The Wall St. Journal, quite a bit of content will be available to subscribers for $9.99 a month beginning in May. As with other moments in the two-hour presentation, Apple emphasized privacy, noting that advertisers would not be allowed to track the activities of Apple News+ subscribers.
Apple also introduced a new subscription game service called Apple Arcade which will offer over 100 games at an undeclared price point. Available in Fall 2019, it appears to be an especially tempting option for budget-conscious gamers.
The company also announced a new option in its TV app called Apple TV Channels that will allow subscriptions to channels such as HBO on an individual basis. Coming in May, Apple TV Channels has no pricing information yet, similar to the company's biggest news, Apple TV+.
The new Apple TV+ streaming tv and movie service, also not available until Fall 2019, was the biggest focus for new Apple services. The presentation took up the second half of the show and featured numerous film and tv stars teasing new original productions that will only be available via Apple TV+. The service will be separate from Apple TV's current app offerings.
The true highlight was the Apple Card
Meanwhile, the most innovative news was sandwiched in between the early announcements. The Apple Card is a new credit card made out of titanium which is quite striking in its design as one would expect from Apple. It brings a number of interesting options together including a "more detailed version of transaction history that integrates with Apple Maps." Apple said it would provide the lowest interest rate in the industry and will have no annual fees or late fees.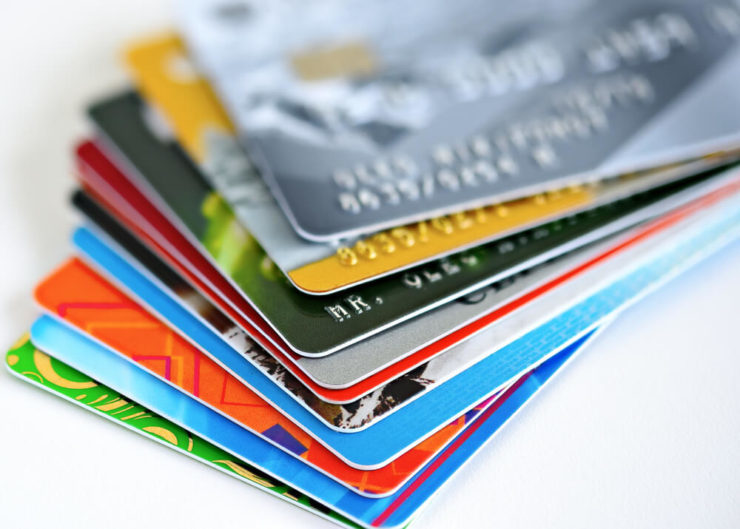 Apple Card will be operated by Goldman Sachs, which has been developing new consumer services for the general population, and will use the Mastercard network. Privacy was again emphasized with the claim that personal data would not be used for marketing purposes by either Apple or Goldman Sachs. Security is also a big feature of the Apple Card beyond the claims about user data.
Innovative security features
The Apple Card is built, in part, on Apple Pay which comes with the iPhone. The Card will also be integrated with the iPhone and tracking information will be stored on the device rather than on Apple' servers. In fact, it appears you will have to use an iPhone to use the card. For each purchase with the card, a "one-time dynamic security code" will be created and the purchase will be authenticated "biometrically, though either Touch ID or Face ID." That means if the phone is stolen, the card cannot be used.
The physical card itself is streamlined with only the user's name, an Apple symbol and a chip icon visible on the front. There is "no card number, no CVV, no expiration date and no signature" on the card itself. Needed information is stored in Apple's Wallet app and, if the card is stolen, the Wallet app can freeze its use and allow the user to order a new physical card.
Apple leading the way
Mastercard had already led the way in eliminating signatures on credit cards and is now pioneering the removal of the card number in its partnership with Apple. North America Mastercard president Craig Vosburg stated that the goal was to increase security without adding friction to the payment process. He pointed out that this approach is likely to be taken up by U.S. banks both as a security move as well as a move to keep up with new competition from non-traditional financial services such as the Apple Card.
With the Apple Card, Apple is leading the way with a variety of features that are likely to influence the financial industry. Other services may be quite popular with Apple Arcade and Apple News+ getting a particularly positive response, although the concept of bundling media at a low price point is in no way new. The same could be said for Apple TV+ which essentially offers a combination of user-friendly features and original content, an approach well-developed by competing services. But the Apple Card takes Apple's strengths in elegant design and cutting-edge approaches developed as a hardware/software innovator and applies those strengths to financial services.
(Featured image by Drop of Light via Shutterstock)