Beyond the booze: Investing and collecting liquor bottles, miniatures, labels, and other items
Collecting liquor bottles can be an engaging interest especially to those who love alcohol because of the bottles' aesthetically diverse designs.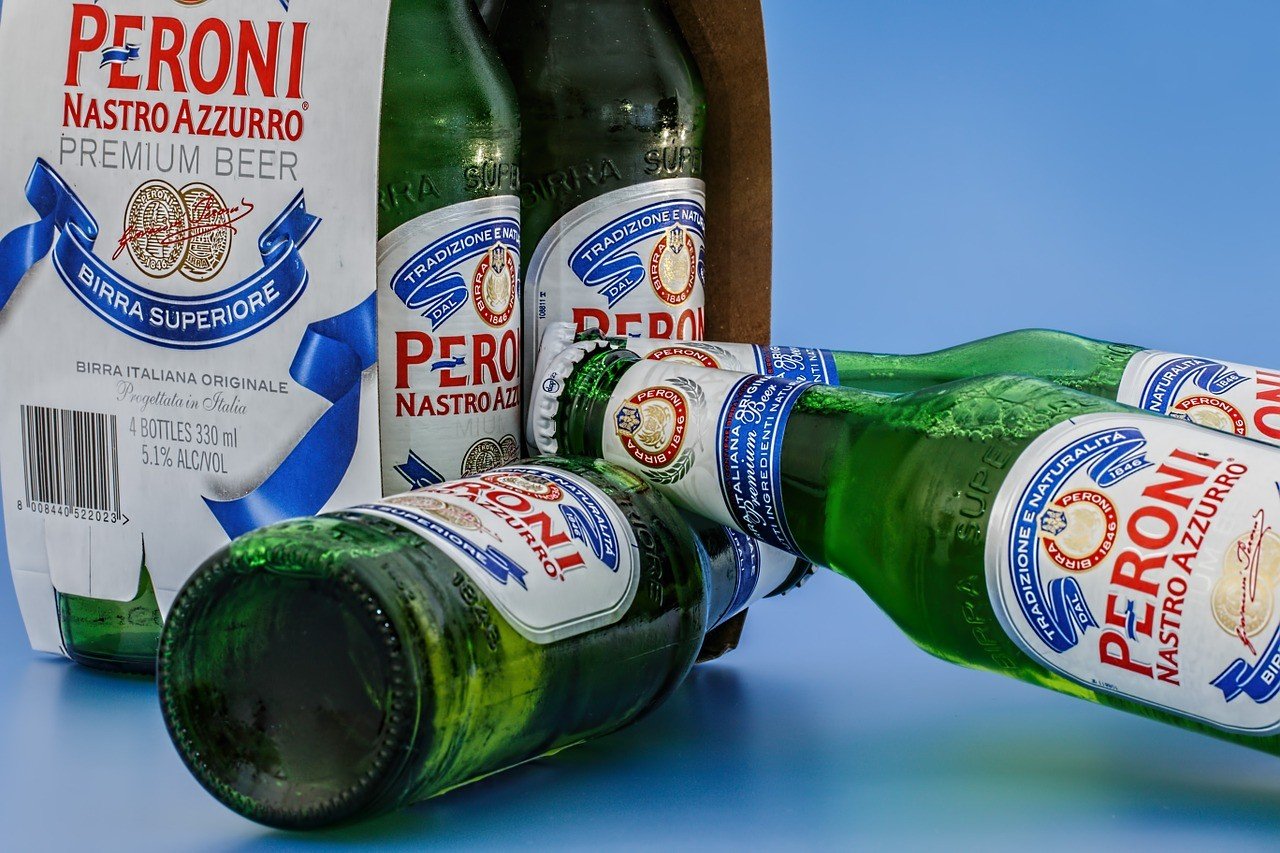 Collecting liquor bottles has long been a serious and engaging interest among whiskey lovers. The alcohol itself is a cherished prize, and an unopened bottle of Chivas Regal Royal Salute is more valuable than an empty one. Nevertheless, after all is drank and gone, the vessel itself has worth and merits anyone's attention.
In fact, we have as many bottle designs as there are kinds of drinks, which speak of distillers' ingenuity in keeping the industry alive and interesting. Whether you're drinking bourbon or scotch, gin or rye, among other things, you've probably noticed how bottles come in several contours and sizes. There are small flasks that are good to carry in your pocket—a few ounces of demijohns ought to brighten up anyone's day—and then there are tall ones that can carry an average of 70 cl, more or less.
The shape of things to come
The diversity of liquor bottles is not just for aesthetic either. Historically, it is said to be a way to distinguish which ones are consumed for enjoyment, and which ones are used for medicinal purposes. A quote from The Lancet in 1899 described brandy as "universally regarded as superior…from a medical point of view." It was often kept in medical stores and given to patients as a form of resuscitation agent. Rum, meanwhile, was said to help cure bronchitis, while gin is used for the kidneys.
Whiskey bottles then were often embossed with "For Medicinal Purposes Only," the practice having started sometime in the mid-19th century. Stamping on bottles became more common during the Prohibition in the 1920s, in order to distinguish alcohol under exemption, which were mostly sacramental wines and liquors for medicinal purposes. In mid-1930s, the government also outlawed the resale of used exempted bottles, going so far as adding another embossed message: "Federal law forbids sale or re-use of this bottle." The regulation was eventually rescinded in the mid-1960s, but bottles produced until the 1970s may have still contained the inscriptions as it took time for distillers to switch to new molds or exhaust the supply from decades earlier.
For collectors of antique liquor bottles, a high value is placed on those produced before 1919. Engraved or barrel-shaped bottles usually fetch attractive prices, most especially those that are made by hand. Machine-made bottles, after all, weren't widely known and distributed until after the Prohibition, and so hand-blown designs are considered to be rare in today's market.
Different types for different hypes
From 1815-1870, the most common kind of bottle used for liquor is a figured flask. It is also called a historical flask, since it usually depicts etchings on the glass, ranging from national symbols to presidents to political parties. More common designs are sunbursts, scrolls, and a cornucopia. Colors are typically deep brown amber, olive amber, green, or aqua. A lot of these bottles still survive now and can be sold at eBay for $500 upwards.
There are also masonic flasks that feature the Freemason motif, and come in pint or half-pint sizes. For US symbols, the most common is the American eagle. For presidents, everybody loved George Washington's face. For those not fond of politics, bottles were also made to celebrate the agriculture way of life, as well as the transportation business. Other designs include corn crops and railroads.
Another shape is that of a gin bottle, which is squarish in design and has a short mouth and almost no neck. It got its name because a case can fit about 24 bottles, which is conducive for long travels. It was said to have originated in Europe around the mid-1740s, but still retained its popularity in the US in the early 19th century.
Ale and wine, meanwhile, were stored in cylinder bottles with slender necks, which is the common shape that we see in stores today. Back then in 1820s to 1830s, it was made as a response to the squat design. The longer necks appeared to be more elegant, but more than that, the cylindrical shape made it easier to store and stack. The Glenlivet Distillery, one of the oldest and most beloved maker of Scotch whisky, still makes use of this design today.
Forward to the modern world
In a time when technology gives us modern masterpieces, from ultramodern gadgets to machines that can save our lives more than a bottle of whiskey can, it is not surprising that our liquor bottles have become even more sophisticated and complex in design. These days, the motivations behind shaping a bottle are not just based on utility but artistic purposes, too.
In terms of marketing, packaging and labels play a very important role in emphasizing the heritage and prestige of each bottle. At first look, it is already striving to tell you a story, to entice you into giving it more than just a glance—to really look and pick it up from the shelf, to engage with it even before you take a sip.
Some of the most exciting bottle designs that are worth collecting these days are: Johnnie Walker Black Label, Inish Turk Beg's Maiden Voyage, Masterson's Rye Whiskey, The Original Moonshine, Maker's 46, Jack Daniel's Birthday Edition, The Macallan, and Jameson Limited Reserve.
Looking for something more unique? Actor Dan Aykroyd is behind the famous Crystal Head Vodka, which looks exactly what you think it is. Milagro Tequila Romance sports two spouts and three chambers of aged blue agave within the bottle. Absolut Disco is—you name it—vodka dressed to party. Another favorite is Burnside Bourbon by Eastside Distilling (OTCQB:ESDI). A popular brand at the helm of craft spirit distilling in Portland, its unique label, which unapologetically shows General Ambrose Burnside's face, just dares you to bring it home and grow some sideburns and hairs on your chest.
Eastside Distilling on Good Day Oregon the Perfect Martini
Meanwhile, Remy Martin's Louis XIII Rare Cask is simply a stunning bottle. Fondly called the "Black Pearl," it costs upwards of $2,000. The Bombay Sapphire Revelation collection, on the other hand, is priced at $200,000, with only five Baccarat crystal bottles in existence.
If you're not interested in bottles, other collectors are also branching out to miniatures, labels, corks, and other novelty items that similarly command premium prices with the right audience. Vintage bottle stoppers, brass openers, liquor tags, even mid-century bar sets also make for a good assembly of things you can shop for or sell.
Not just a mere hobby, but an asset
Collecting bottles and labels is as enjoyable an activity and a serious investment as building a liquor collection. They are ways of identifying the maker of alcohol, and of tracing its history. Your pleasure doesn't have to stop once you have drank it all after one night.
The art of drinking spirits comes with it different facets of human creativity—from the making of the drink to designing the bottle that it comes in, as well as the label and packaging. From aging in the barrel to the deep warmth in our bellies, hard liquor is an experience like no other.
—
This article may include forward-looking statements. These forward-looking statements generally are identified by the words "believe," "project," "estimate," "become," "plan," "will," and similar expressions. These forward-looking statements involve known and unknown risks as well as uncertainties, including those discussed in the following cautionary statements and elsewhere in this article and on this site. Although the Company may believe that its expectations are based on reasonable assumptions, the actual results that the Company may achieve may differ materially from any forward-looking statements, which reflect the opinions of the management of the Company only as of the date hereof. Additionally, please make sure to read these important disclosures.