British nickel exploration stocks worth watching
Nickel is an important element in any equipment today, from cooking tools to smartphones to buildings.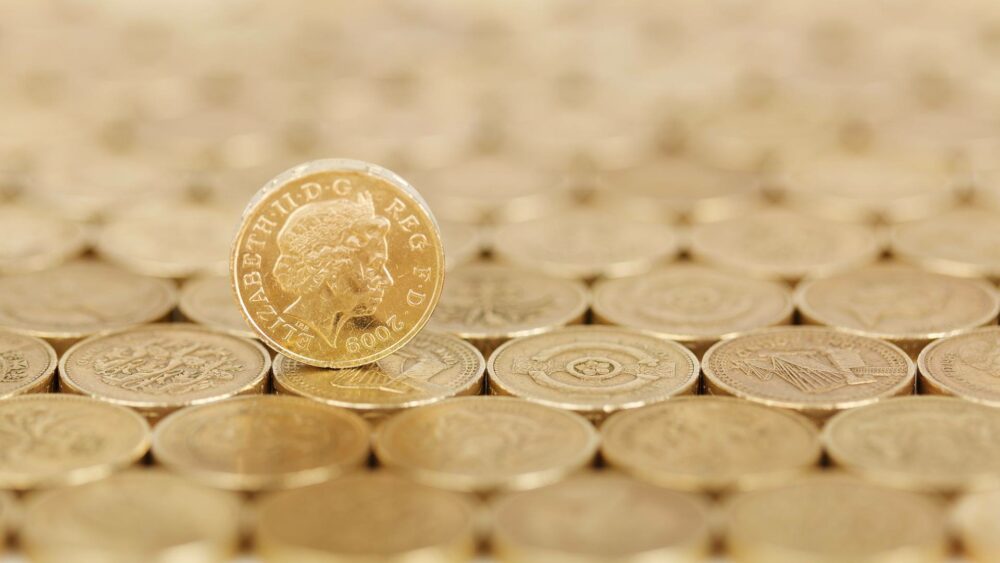 Nickel is a metal that the modern times can't do without. Almost every equipment that is used nowadays contains nickel—from cooking tools to mobile phones, and buildings.
According to Nickel Institute, the metal is preferred for its resilience to rust, temperatures and its range of magnetic and electronic qualities. The Institute added that 3000 nickel-containing alloys are used while "about 90 percent of all new nickel sold each year goes into alloys, two-thirds going into stainless steel."
A December report from Bloomberg revealed that the deficit will continue through 2016, from a 25,100 ton surplus last year to a deficit of 62,400 this year, based on data from Citigroup Inc. The finance services firm also added that it predicts prices to reach $21,625 next year and $25,250 in 2016. Goldman Sachs, meanwhile, predicts an average price of $17,500 and $20,000 for this year and 2016 respectively.
However, the forecasts seemed to be in contrast with a rise in global inventories. Bloomberg noted that inventories tracked by the LME rose to a peak of 55 percent this year, adding a fresh 406, 812 tons as of December 19.
Deficit or no deficit, all eyes are suddenly on nickel producers as of the moment. In the British Isles, there are several notable companies that are focused on nickel exploration. Below are some of these companies:
Anglo American PLC
Anglo American PLC (LSE: AAL) is the world's largest producer of platinum. Founded in 1917 by Sir Ernest Oppenheimer, the company is perhaps one of the most recognizable mining companies globally. The company borrows its name from financial sources in Britain and the United States, who allowed the company to raise a capital of £1 million to pursue its projects. By 1926, the company was the largest shareholder of South African diamond miner De Beers.
While known worldwide as a gold producer, the company is also engaged in a number of nickel projects in Brazil namely Barro Alto and Codemin. Barro Alto is located in the state of Goias, some 170 kilometers from Anglo American's existing Codemin nickel operation. Infomine.com revealed that the $1.9 billion project was approved in December 2006 and commenced production in March 2011. It is forecasted to produce an average of 36,000 ton of nickel in ferronickel yearly, and 41,000 tons per year in the initial five years of the mine's operation.
The company also has a nickel mine called Loma de Niquel in Venezuela which is 91 percent-held. Its Anglo Platinum mine in South Africa also makes nickel as a by-product of the precious metal. Anglo American is also currently conducting exploration for its Jacare project in the Para state, and Morro Sem Bone—both in Brazil. Both projects are also capable of producing higher ore grades of nickel.
Metals Exploration PLC
Metals Exploration PLC (AIM: MTL) is an AIM-quoted mineral resources exploration and development company. It owns 100 percent of its Runruno Gold Project in Nueva Viscaya, Philippines, which is located approximately 200 km to the north of Manila. According to its Google Finance profile, the company also sees opportunity in developing a sustainable short and medium term nickel operation in Waigeo Island, Indonesia, which it acquired in 2007.
Chief Executive Officer Jonathan Beardsworth told Bloomberg in 2007 that the company intends to produce 1 million tons of nickel ore from Waigeo the following year. Beadsworth noted that the output is capable of producing two 50,000-ton shipments every month, allowing the company to earn approximately $1 million per month.
Amur Minerals Corporation
Amur Minerals Corporation (OTC: AMMCF) is a junior mineral resource company headquartered in the British Virgin Islands. The company, spearheaded by chief executive Robin Jay Young, was founded in 1998.
Amur Minerals conducts exploration in the Russian federal subject Amur Oblast (hence the company name). Its principal asset is the Kun-Manie sulphide nickel, copper mine, with JORC-identified resources of over 830,000 nickel equivalent tons.
Amur's Kun-Manie project was ranked as one of the top 20 nickel projects worldwide after the company boosted its nickel and copper sulfide deposits by 25 percent in August 2014. According to its official website, Amur's discovery costs of less than US $0.03 per pound of nickel also make it among the "lowest cost discoverers in the world."
The company is currently hard at work in obtaining its Detailed Exploration and Mining License from the Russian government, specifically, from the office of Prime Minister Dmitry Medvedev. Medvedev was tasked to grant the company final approval to the company to be able to pursue its 25-year exploration of the Kun-Manie site.
Horizonte Minerals PLC
Horizonte Minerals PLC (AIM: HZM) is an AIM and TSX-quoted company engaged in developing its Araguaia nickel project in Brazil, which it maintains full ownership of. According to its Google Finance page, the company has a strategic mining shareholder, Teck Resources Limited.
Last March, the company completed its pre-feasibility study for the site which was prepared in accordance with National Instruments 43-101, "which demonstrates the robust economics of ferronickel operation at Araguaia, using tried and tested Rotary Kiln Electric Furnace technology."
In February 2012, the company released a mineral resource estimate incorporating "an Indicated Mineral Resource of 39.3 million tonnes grading 1.39 percent nickel and 0.061 percent cobalt and an Inferred Mineral Resource of 60.9 million tonnes grading 1.22 percent nickel and 0.058 percent cobalt, at a 0.95 percent nickel cut-off." The company reported that they're currently conducting additional drilling and metallurgical work on the site.
Baobab Resources PLC
Baobab Resources PLC (AIM: BAO) is a mineral resource exploration and development company with a pig iron project in the Tete region of Mozambique. According to Infomine.com, the company is aggressively looking for funding to have its Tete project up and running, with chief executive Ben James eyeing eastern partners from China and other major economies. Baobab's Mundonguara mine, which it primarily explored for diamonds, might have a nickel potential; sampling results showed that a low grade mineralization was indeed present in the area. According to the company's website, it is yet to find out whether the site is associated with silicates or sulphide.
—   
This article may include forward-looking statements. These forward-looking statements generally are identified by the words "believe," "project," "estimate," "become," "plan," "will," and similar expressions. These forward-looking statements involve known and unknown risks as well as uncertainties, including those discussed in the following cautionary statements and elsewhere in this article and on this site. Although the Company may believe that its expectations are based on reasonable assumptions, the actual results that the Company may achieve may differ materially from any forward-looking statements, which reflect the opinions of the management of the Company only as of the date hereof. Additionally, please make sure to read these important disclosures.