Cannabis Industry Trends in 2023 – How Are Cannabis Consumers Evolving?
The European medical cannabis industry plays a significant role in the global market. 80% of transactions in this market involve companies based in Germany that actively distribute medical marijuana products. As a result, the cannabis market in Europe has seen significant growth over the years. However, stringent regulations on the structure of cannabis use are limiting the growth of the market in Europe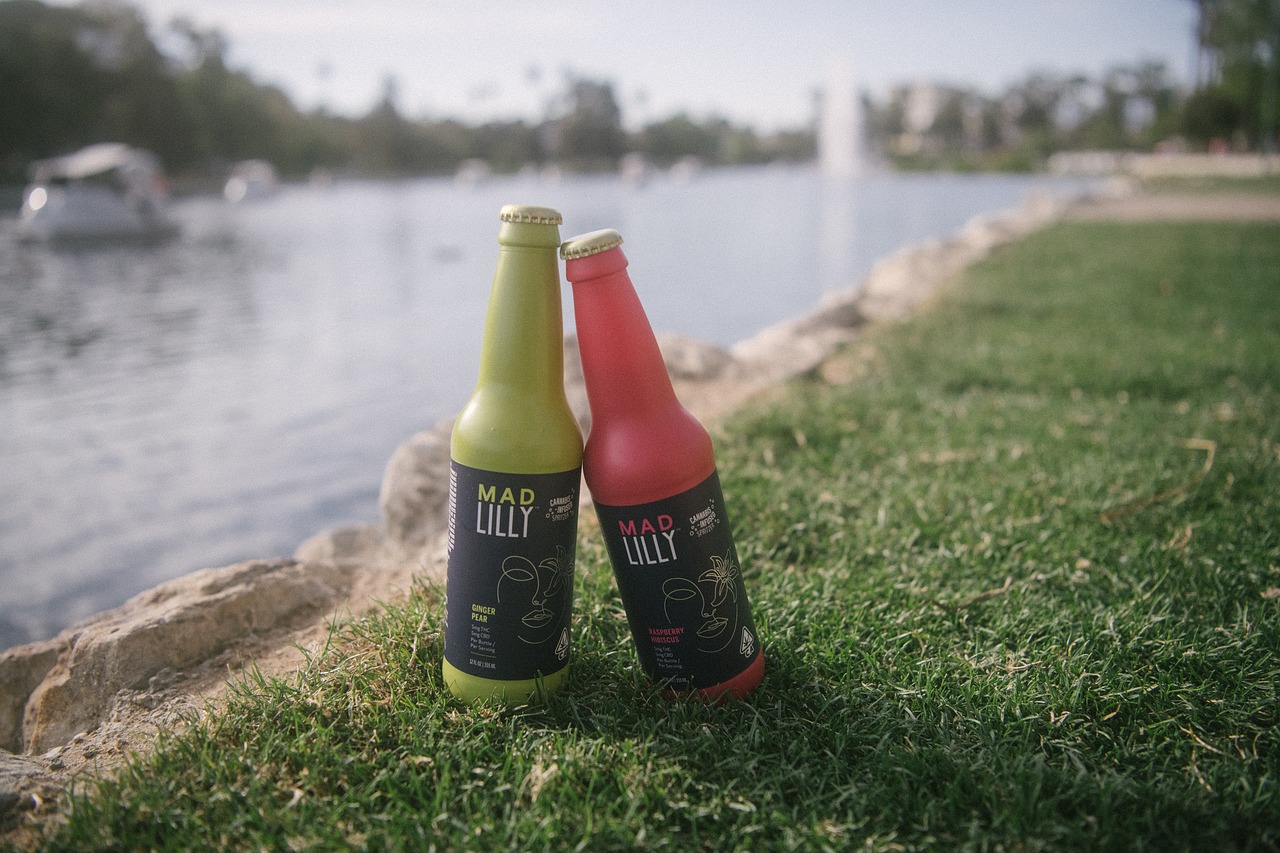 It's no secret that succeeding in the cannabis industry is difficult. High barriers to entry, costly licensing, and overly restrictive regulations have caused considerable problems for those trying to succeed. One of the best ways to overcome these challenges is to keep abreast of trends related to cannabis products, the industry, and consumers.
The legacy of prohibition affects all of these areas, and analyzing industry trends in this context is a must. The Cannabis Trends 2023 report published by New Frontiers Data not only reviews trends in the cannabis industry but also seeks to educate those in the industry about the impact of Prohibition on these trends. By understanding where we are coming from, we can adopt the right strategy and move forward effectively.
If you want to find out more about the latest cannabis trends and read the most important cannabis news of the day, download for free the Hemp.om mobile app.
Hemp products
The years of cannabis prohibition created a "feast or famine" mentality among consumers and a desire to stick with what they know. Historically, buying hemp on the black market meant buying flowers, and concerns about availability meant that the highest potency was best. In the end, the risk of getting an illegal product and spending time and money on a dried product that wasn't available on a regular basis caused consumers to seek out the strongest cannabis strains to save money.
As a result, higher THC strains were favored by growers and sellers because they fetched a higher price in the market. CBD-rich cannabis would be classified as lower quality and command a lower price and was therefore almost eliminated. And while legalization removed criminal penalties and allowed consumers safe and legal access to cannabis, the first years of legalization showed that old habits were not dying out so quickly.
High concentrations of THC were still associated with high quality, and the flower was still the main form of cannabis products purchased by consumers. However, as people begin to relax into the new reality of legal cannabis, and companies develop more advanced products to meet specific needs, we are seeing the emergence of two trends: the evolution of preferred forms beyond flower, and the growing popularity of products with lower THC concentrations.
A 2008 study of 350 medical cannabis patients found that 53% of them used cannabis instead of alcohol. And 15 years later, in a New Frontier Data Consumer survey of nearly 4,000 current consumers, 57% of them reported replacing at least some of their alcohol consumption with cannabis. This was more pronounced among younger consumers, with 66% of 25-34-year-olds using cannabis as a substitute for alcohol.
Substituting alcohol for cannabis
According to a recent report by Berenberg Research, Generation Z consumes 20% less alcohol than millennials their age. And according to our data, they are the most frequent consumers of cannabis, with 44.1% reporting using it several times a day. Younger consumers are the least likely to consume alcohol on a daily basis and are more likely than those aged 25-44 to say they never drink. In addition, the most common drinking pattern among all age groups is to drink several times a week, with the exception of 18-24-year-olds, who are most likely to report drinking several times a month.
Substituting alcohol for cannabis is common among all age groups. Overall, 56.8% of consumers say they have replaced at least some of their alcohol consumption with cannabis. Non-alcoholic beers are a fast-growing sector of the alternative alcohol market, and cannabis-infused drinks are emerging in their company. Drugstore transactions involving drinks grew steadily between January 2020 and March 2023.
Reinforcing interest in alternatives to alcohol, a recent World Health Organization report states that there is no "safe" level of alcohol consumption, contradicting earlier claims that moderate drinking can provide health benefits. For consumers who want to avoid alcohol but still enjoy an altered state of mind, cannabis beverages may be a good choice.
Trends in the cannabis industry: cannabis drinks
However, early cannabis beverages had a time of acting like edibles and had problems with taste and proper dosage. Cannabis industry developments have taken THC drinks to the next level, making them a viable alternative to alcohol. First, in order to realistically replace alcohol, cannabis drinks had to solve the problem of delayed effects. Perceived effects only after a period of 1-2 hours – as with THC food products – made the drinks unattractive in social situations where alcohol was also served.
However, the introduction of nanoemulsion technology, in which cannabinoids are reduced to a size small enough for rapid absorption into the bloodstream, has reduced the time of entry from 1-2 hours to 10-15 minutes. This allows consumers to consume their dose in the way they are used to from their experience with alcohol. Second, they taste better. Cannabis oil can leave a bitter taste that was unattractive to many consumers. Today's beverages have unique and interesting flavor profiles that better mask bitterness.
Finally, the beverage market has adapted to consumers. Many early beverages tried to fit enough THC in a bottle to satisfy heavy consumers. And while it's still possible to find cans and bottles of beverages containing 100 mg of THC, more often the higher-dose products come in the form of flavor shots and additives that allow consumers to make their own strong drink. Most of the newer cannabis beverages are headed in the low-dose direction.
As a substitute for alcohol, a low dose makes sense for many consumers, as they may want to have two or three drinks at an event, which, at 5-10 mg of THC apiece, is an enjoyable and manageable experience. Moreover, with the rise of cannabis consumption in hotels and consumer-friendly venues, beverages are an enjoyable and interesting way to deliver THC without smoking and without the risks associated with edibles, which are more likely to induce an overdose in an inexperienced consumer due to their delayed effects.
Consumer interest in new cannabinoids
Conversations about cannabinoids used to be dominated by THC and CBD. Indeed, these are the two most common cannabinoids found in cannabis. However, there are more than 90 cannabinoids (and the number continues to grow!) that are found in lesser degrees, including THCV, CBDV, CBC, CBG, and CBN. And while research into the potential benefits of these new cannabinoids is still in its infancy, interest from brands and consumers is stimulated, with more and more products containing these compounds in their formulations.
The presence of terpenes and new cannabinoids may enhance certain effects of cannabis and give consumers a better sense of what to expect. And due to increasingly sophisticated laboratory testing, labels containing terpene profile and cannabinoid content have become more common.
Interest in smaller cannabinoids and terpenes was highest among 25-44-year-olds and men. Interestingly, this age group was also the most likely to say that these factors were not important to them. Younger consumers aged 18-24 were less likely to say that these factors influence their decision, but were the most likely to at least know what a minor cannabinoid or terpene is and the most likely to say they have access to this information.
Knowledge of cannabis-derived cannabinoids such as Delta-8 THC, THC-O, and THCP was most common among younger consumers and men. Knowledge of smaller cannabinoids, such as THCV, THCA, CBC, and others, was greatest among 25-44-year-olds and men. This age group of 25-44-year-olds was also the most likely to report that these compounds were important in their purchasing decisions.
This may be due to the fact that this age group is more likely to try new products than older age groups. It should be noted that very few consumers across age groups have not heard of any of the compounds mentioned. Knowledge of cannabinoids derived from hemp was greatest in illegal markets, where access to regulated hemp products does not exist.
Nearly 60% of consumers in illegal markets had heard of Delta-8 THC, compared to 52.5% in medical-only markets and 42.2% in adult-use markets. Those in medical-only markets were most likely to be familiar with smaller non-psychoactive cannabinoids such as CBC, CBG, and CBDV.
These patterns generally hold, considering both consumers and non-consumers. The number of transactions involving products containing smaller cannabinoids has increased since 2020. The largest increase can be seen in products containing CBN.
Although research is still in its early stages, CBN has gained a reputation as a sleep aid and has begun to appear in products that promote sleep. This speaks to consumers' desire to choose products that have a specific effect. We are also seeing an increase in the number of products with smaller cannabinoids sold in pharmacies. In addition to CBN, we are seeing the emergence of CBG and THCV, the latter being promoted as an appetite suppressant (again, research in this area is still in development).
__
(Featured image by elsaolofsson via Pixabay)
DISCLAIMER: This article was written by a third-party contributor and does not reflect the opinion of Born2Invest, its management, staff or its associates. Please review our disclaimer for more information.
This article may include forward-looking statements. These forward-looking statements generally are identified by the words "believe," "project," "estimate," "become," "plan," "will," and similar expressions. These forward-looking statements involve known and unknown risks as well as uncertainties, including those discussed in the following cautionary statements and elsewhere in this article and on this site. Although the Company may believe that its expectations are based on reasonable assumptions, the actual results that the Company may achieve may differ materially from any forward-looking statements, which reflect the opinions of the management of the Company only as of the date hereof. Additionally, please make sure to read these important disclosures.
First published in Fakty Konopne, a third-party contributor translated and adapted the article from the original. In case of discrepancy, the original will prevail.
Although we made reasonable efforts to provide accurate translations, some parts may be incorrect. Born2Invest assumes no responsibility for errors, omissions or ambiguities in the translations provided on this website. Any person or entity relying on translated content does so at their own risk. Born2Invest is not responsible for losses caused by such reliance on the accuracy or reliability of translated information. If you wish to report an error or inaccuracy in the translation, we encourage you to contact us.