Cherry & Frank: The Shocking Collab We Need to Talk About
Cherry, a lifestyle cannabis and apparel brand, has just made a big statement with a mind-bending collab with artist/director Frank Lebon. But more than just being another brand film gimmick, the film paints a picture that goes beyond its plotline. Deep down, what we really see is the sort of reckless authenticity that so many brands looking to resonate with the new generation are sorely lacking.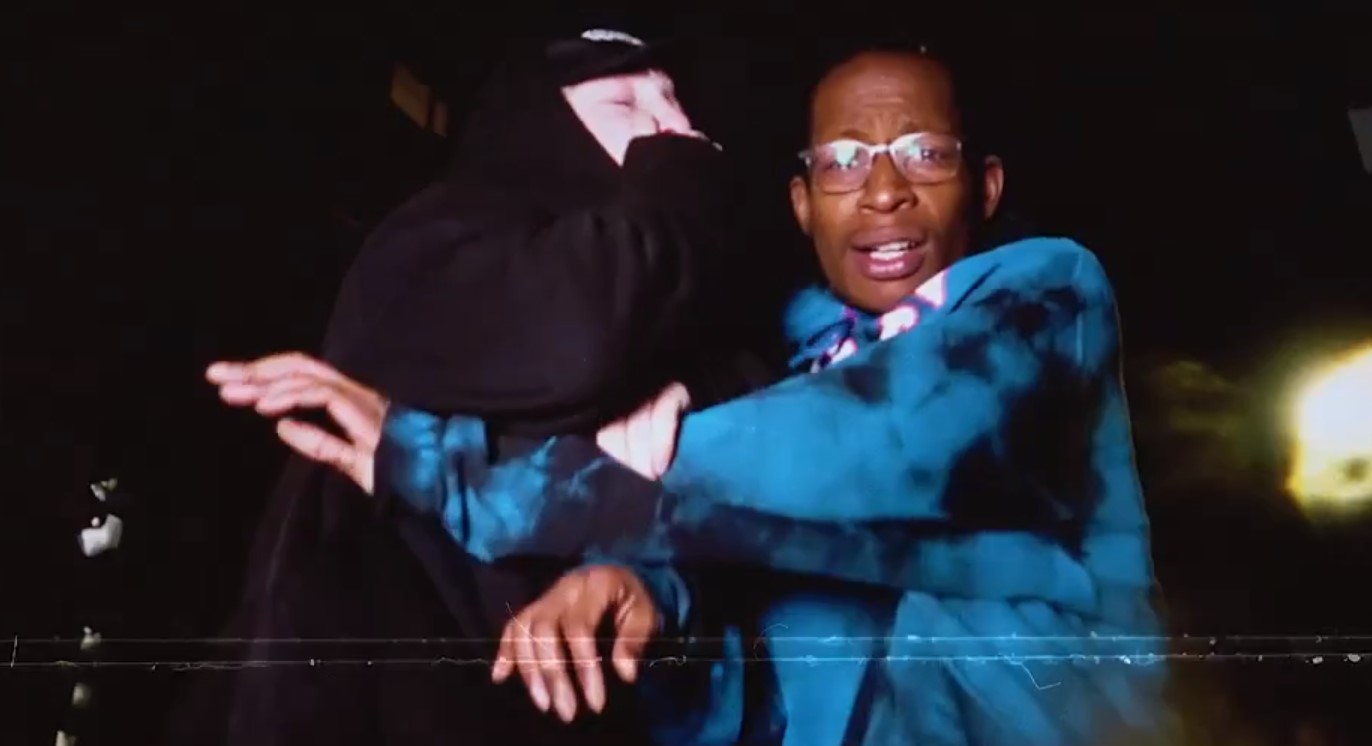 Love it or hate it, these days, the simple act of consumption goes far beyond the product in itself. More often than not, what we choose to buy (or not to buy) is as much about making a statement as it is about acquiring something.
The fact of the matter is, in any given brand, what we really see are values, lifestyles, and stories. Whether that be in obvious products, such as apparel, or otherwise commodity products like cannabis.
Yes, even cannabis.
A great case in point is 'Cherry' — a lifestyle cannabis and apparel brand that recently sprung onto the scene with a mind-bending collab with artist Frank Lebon. It's a brand that self-describes as being "informed by the California culture of skateboarding, music, art, and fashion." Basically, it's a brand that's about a whole lot more than just selling a product.
---
SKIP AHEAD HERE: Don't feel like going on a deep dive into the life story behind Cherry? Check out their latest artist collab with Frank Lebon: A Day and the Life of Dodge E. Cherry
---
Breaking Through the Noise
Ever since legal cannabis first hit the scene, there's been a gold rush of sorts as every man and his (Snoop) Dogg tried to get in on the action. But while some are more memorable than others (Mike Tyson's "Mike Bites" stand out if nothing but their sense of self-deprecating humor), the reality is that most are nothing more than commodity brands falling back on tired old "product feature" claims.
Cherry, on the other hand, has broken through the noise.
Sure, both its apparel and cannabis lines stand up to whatever quality standards you want to throw at them. But Cherry is about a lot more than just product for product's sake — their bold branding and disruptive ethos make a massive statement against the status quo.
The Cherry Story
Unlike the dime-a-dozen cannabis/lifestyle brands out there cooked up by MBAs and voted on at board meetings, Cherry wasn't created as just another vehicle for selling stuff. Instead, Cherry grew organically from its founders' love of culture. Specifically, the "care-free and laid-back cool of the 1980s, 1990s, and 2000s skateboarding scene of Los Angeles."
In short, Cherry is the sort of brand that would make the average business exec type flee. Unapologetic authenticity. Check. A defiant stand against societal norms. Check. A bizarre aesthetic and some frankly mind-bending artist collaboration.
Check and check.
So what does this actually look like in practice? Well, maybe this video will help.
This, let's call it, "unique journey," is the product of Cherry's collaboration with artist/director Frank Lebon. It tells the story of "the fruitful life and subsequent demise" of Dodge E. Cherry — a young protagonist who, despite his time being short, left a meaningful impact on those he met along the way.
Doge E. Cherry
Whether it was intentional or not, the Dodge E. Cherry story mirrors that of the Cherry brand. What we see in Lebon's film is the seemingly inconsequential muttering of a young skater that somehow springs to life and wins the affection of those who he meets.
Of course, we're yet to see the eventual splattering of real-life Cherry on the pavement. But who knows? The harsh reality is that trying to stand out as a cannabis brand has become a cutthroat game where, as is too often the case, big business squashes little.
But we doubt that's going to happen. At least, not with Cherry.
Like the film itself, Cherry oozes an eccentricity and deep authenticity that resonates with what many in the new generation see in themselves. And for this, it's hard not to love the brand just as much as we love Dodge E. Cherry.
---
WILL CHERRY GO SPLAT?: Make your own call. Will Cherry live long or go splat like Dodge? Before you make the call, get your facts straight right here.
---
Not Just Another Marketing Gimmick
Cherry is clearly more than just another empty cannabis and apparel brand. This is clear in the Dodge E. Cherry collaboration with Lebon. Far from being just about creating a compelling narrative or a catchy marketing gimmick, it's a reflection of their core values and ethos, grounded in the countercultural skater movement.
In many ways, Cherry is a lot like other now-household names, like Thrasher. Names that grew out of Cali skate culture and brought with them a unique attitude to life that trickles down into everything, from the words they use to the aesthetic they bring to their products.
Authentic Apparel That Makes a Statement
Of course, unlike Thrasher, Cherry's all about cannabis, not magazines. But the parallels are there, including the emergence of an apparel business grounded in skate culture that grew to become just as important as the core product behind the brand.
In saying that, the parallels only go so far. Cherry isn't out to rip anyone else's designs off. Instead, it brings its own style to the table — a style that, while familiar, still has its own hallmarks.
Okay, But What the F*** Is Cherry?
On one side of the story, we have a brand that captures everything a brand should be all about. In Cherry, we have a brand that's bold enough to do what it wants, recklessly embracing whatever art, culture, and lifestyle it sees fit.
And that's formed a powerful narrative that'll resonate with just as many people as it will alienate. And that's okay. That's the way it should be.
But then again, there also comes a point where words can only go so far. Cherry is, after all, more than just a case study in tapping into the psyche of the modern consumer. It is its own organic machine that escapes all logical explanations.
So on that note, we'll leave it at that and finish with the aptly named "What the F*** Is Cherry World". At least, that's what it's named on the Cherry website. As for the YouTube title — "Cherry World Has Landed" — that was presumably a rare case of Cherry conforming to the "norms".
In any case, you're sure to either love it or hate it. And that's precisely the point — Cherry is about nothing more than making a statement and living life according to your own rules. The cannabis and apparel businesses are just a byproduct.
---
WORK OUT WTF CHERRY'S ABOUT FOR YOURSELF: Don't like our treatment here? Want to learn more about Cherry for yourself? Everything you need is right here.
---
__
(Featured image provided by Cherry)
DISCLAIMER: This article was written by a third party contributor and does not reflect the opinion of Born2Invest, its management, staff or its associates. Please review our disclaimer for more information.
This article may include forward-looking statements. These forward-looking statements generally are identified by the words "believe," "project," "estimate," "become," "plan," "will," and similar expressions. These forward-looking statements involve known and unknown risks as well as uncertainties, including those discussed in the following cautionary statements and elsewhere in this article and on this site. Although the Company may believe that its expectations are based on reasonable assumptions, the actual results that the Company may achieve may differ materially from any forward-looking statements, which reflect the opinions of the management of the Company only as of the date hereof. Additionally, please make sure to read these important disclosures.