Clean Air Metals Is Championing a Sustainable Renewable Energy Future
Clean Air Metals is a mining exploration company with a hard focus on the most in-demand minerals needed to build and sustain the clean energy revolution. Its major prospective projects are its Thunder Bay and Northwest Ontario properties in the mining-friendly Ontario region. Key minerals include platinum, palladium, copper, and nickel. Here to tell us more, we have Clean Air CEO, Abraham Drost.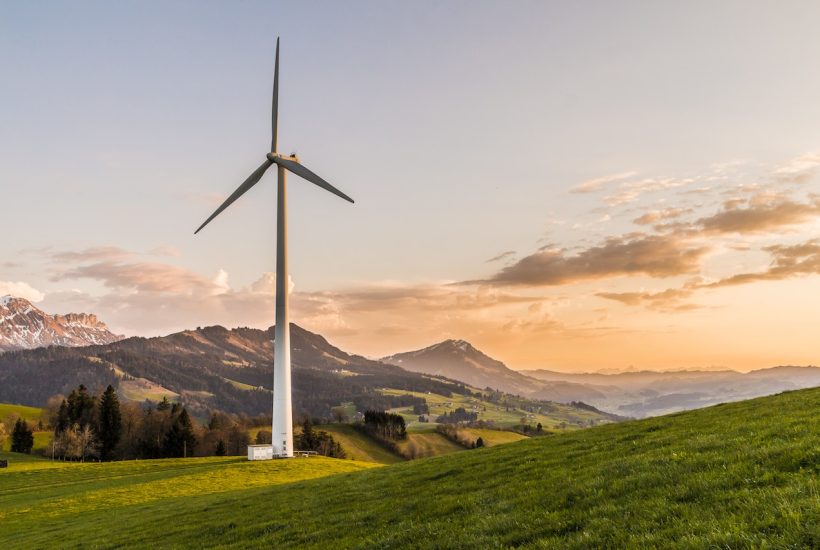 In the clean air energy revolution, we hear a lot of talk about the importance of lithium. But what about all the other minerals that we're going to need? After all, renewable energy isn't going to be created on lithium batteries alone, which is about the only thing lithium is good for outside of a handful of applications in things like industrial drying and medicine.
So what about all the other minerals that go into everything from renewable energy sources like hydrogen fuel cells or emissions-reducing technologies like catalytic converters? What are they, and where do they come from?
Here to answer that question, we have Abraham Drost, CEO and Director of Clean Air Metals (TSXV: AIR | FRA: CKU | OTCQB: CLRMF). In this short interview, you'll learn about the company's prospective projects in Thunder Bay and Northwest Ontario and what Clean Air Metals is doing to actively champion sustainable mining operations.
He'll also briefly cover the political climate surrounding renewables, along with the burning question: What are the key clean air minerals, and what are their applications in renewable energy and emission reduction?
Jim Gordon
Hi, I'm Jim Gordon, and you're watching Market One Minute. Joining us is Abraham Drost, CEO, and Director of Clean Air Metals. Abraham, welcome.
Abraham Drost
Thanks Jim, nice to be here.
Jim Gordon
Great to have you. Okay, describe to our viewers the political climate around mining in Thunder Bay and Northwest Ontario.
Abraham Drost
Geopolitically, Ontario and Canada are very strong. This is a resource-based economy, it's mining friendly. In fact, the city of Thunder Bay, where I'm based and where our project's close to, supplies and services six operating mines across the Northwest today. And as with the governments, provincially and locally, the company is very focused on indigenous economic reconciliation and environmental sustainability.
Jim Gordon
What critical mineral commodities are in play at Clean Air Metals, Thunder Bay North project?
Abraham Drost
Well, Jim, predominantly platinum, palladium, copper, and nickel. We're hoping to add rhodium and cobalt to the payables mix as well with focused metallurgical optimization in pre-feasibility studies, which we've now commenced under the supervision of our Chief Operating Officer Mike Garbutt, and our Executive Chairman Jim Gallagher. These are both world-class mining engineers, and this both very well for the Thunder Bay North project, but there's more.
The Thunder Bay North project is a rift-related system to the mid-continent rift underlying Lake Superior. And there's another rift-related system in the world as well called Norilsk in Russia, which actually produces 30 percent of the world's platinum group metals as a by-product of copper-nickel mining. When we talk rift-related systems, Thunder Bay North is in a special category of deposits.
Jim Gordon
And how are these commodities used in the transition toward clean, carbon-free energy for transportation and other industrial applications?
Abraham Drost
Palladium is very much the intermediate pollution control metal in catalytic converters in internal combustion engine vehicles while the whole transportation sector and its technology transition. Copper nickel, of course, need no further introduction regarding their use in the battery electric vehicle supply chain. But it's really platinum, which we have in a one-to-one ratio with palladium at Thunder Bay North that we are most excited about. In terms of its exclusive use as anode and cathode and green hydrogen electrolyzer, and hydrogen fuel cells.
Johnson Matthey is all in on platinum and its use in hydrogen hybrid vehicle power systems. Particularly hydrogen fuel cell stacks and heavy transport applications such as ships, planes, trains, and transport trucks. I don't need to remind your viewers what happened to the price of palladium as it entered into a supply deficit recently. World platinum council forecasts a supply deficit for platinum as well in the next five years, which dovetails extremely well with the production profile at Thunder Bay North.
Jim Gordon
Tell us about Clean Air Metals' commitment to ESG and the development of your flagship asset.
Abraham Drost
Well, first and foremost, Clean Air Metals has a policy-driven commitment to sustainable development of platinum, palladium, copper, and nickel at the Thunder Bay North project. We are committed to careful science around environmental impact assessment and have a strong culture of health and safety for our employees and stakeholders.
The company is also targeting a net-zero emission mindset through such initiatives as a combination of all-electric mine design, a green hydrogen electrolyzer, and storage facility for construction power and emergency backup hydrogen generator power. And this would be utilizing renewable wind and solar energy provided by our first nation partners.
Jim Gordon
How has Clean Air Metals managed to build such a strong social license with the indigenous community surrounding the Thunder Bay North project?
Abraham Drost
Well, really, it's quite simple, and yet perhaps not so simple, but it's through a spirit of friendship, authenticity, commitment, and technical expertise. Our indigenous partners know that they are dealing with a group of people at Clean Air Metals that are genuinely
committed to their success.
Jim Gordon
And finally, what does economic reconciliation look like for these indigenous communities?
Abraham Drost
Economic reconciliation is a common thread and a driving ethos in both the provincial and federal critical mineral strategies. With a project in pre-feasibility, future sustainable mineral production at Thunder Nay North is a corporate objective at Clean Air Metals. It's not just about jobs at the mine, but it's about family and sustainable communities. All opportunities at Thunder Bay North are on the table.
Jim Gordon
Abraham, thanks for joining us.
Abraham Drost
Thank you so much, appreciate it.
ABOUT CLEAN AIR METALS INC.:
Clean Air Metals Inc. (TSXV: AIR | FRA: CKU | OTCQB: CLRMF)'s flagship asset is the 100 percent owned, high-grade Thunder Bay North project, a platinum, palladium, copper, nickel project located near the City of Thunder Bay, Ontario and the Lac des Iles Mine owned by Impala Platinum.
__
(Featured image by Pixabay via Pexels)
DISCLAIMER: This article was written by a third party contributor and does not reflect the opinion of Born2Invest, its management, staff or its associates. Please review our disclaimer for more information.
This article may include forward-looking statements. These forward-looking statements generally are identified by the words "believe," "project," "estimate," "become," "plan," "will," and similar expressions. These forward-looking statements involve known and unknown risks as well as uncertainties, including those discussed in the following cautionary statements and elsewhere in this article and on this site. Although the Company may believe that its expectations are based on reasonable assumptions, the actual results that the Company may achieve may differ materially from any forward-looking statements, which reflect the opinions of the management of the Company only as of the date hereof. Additionally, please make sure to read these important disclosures.