Comparing the top Bitcoin wallets for beginners
Cryptocurrencies require a special wallet where you can store them. Here's what you need to know about different Bitcoin wallets.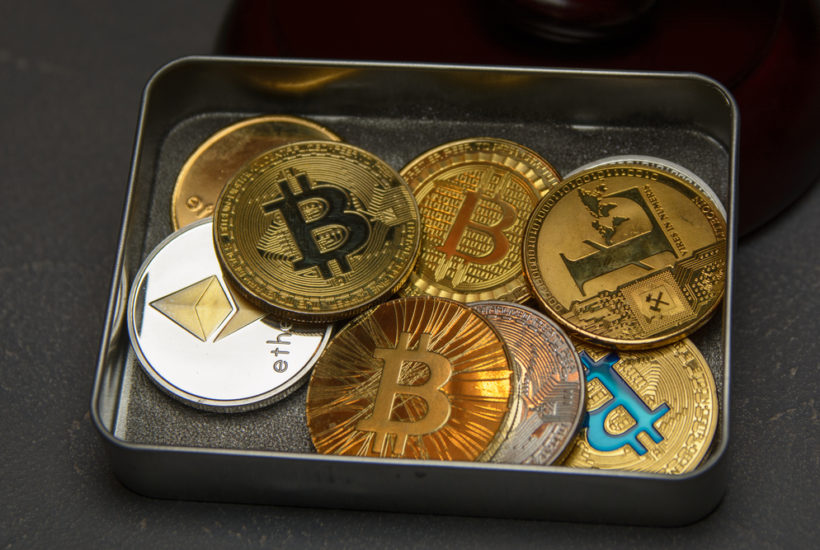 If you're interested in Bitcoin mining, trading, or just as an alternative to traditional currency, you need to know about cryptocurrency wallets.
As a form of digital currency, Bitcoin can't physically be stored anywhere. Even physical Bitcoins immediately lose their value once the private key, which is hidden under a tamper-evident seal, is extracted and used.
You can only store Bitcoins with special wallets that contain an address for your transactions.
Different types of Bitcoin wallets
Let's say you already fully understand the concept behind cryptocurrencies and would like to own Bitcoins.
The next step is picking the right kind of wallet that you'll use for the long haul.
As you may know, there are dozens of Bitcoin wallets out there with their own pros and cons.
These wallets also fall under specific types, such as paper wallets, web-based wallets, and hardware wallets.
Paper wallets
As the name implies, a paper wallet is a document that contains the public address for receiving Bitcoins and the private key for transactions — printed in the form of QR codes.
These codes can then be quickly scanned by a mobile device or webcam if you want to make a transaction or transfer Bitcoins to another wallet.
Since paper wallets can't be digitally accessed without the QR codes, they are basically invulnerable to hacks. That's why a lot of Bitcoin owners use paper wallets as a secure backup of their cryptocurrencies.
Here are two websites you can use to create paper Bitcoin wallets:
BitAddress.org
To use BitAddress to create a paper wallet, the first step is to generate an address using random movements from your mouse — as with every other cloud-based paper wallet generator.
Alternatively, you can type random characters into a small text box.
When done, the tool will instantly display the QR codes for both your Bitcoin address and private key. You can also copy the codes themselves as a backup, but that would beat the purpose of using paper wallets in the first place.
WalletGenerator.net
WalletGenerator also uses random mouse movements to generate a new address. It also automatically shows the QR codes once the initial step is complete.
As an extra layer of security, you should download the offline versions of both WalletGenerator.net and BitAddress.org from GitHub and launch them on a computer that isn't connected to the internet.
This allows you to generate your address and private key with utmost privacy.
There should be links to the right GitHub repository at the bottom of the page for both tools.
Hardware wallets
The first thing you need to know about hardware wallets is that they're generally considered as the most secure type of Bitcoin wallet.
These are wallets that store the address and private keys in a portable device with integrated security features. They are also completely immune to viruses and vulnerabilities that affect software wallets.
It's imperative, however, that you only choose from trusted manufacturers that offer the best hardware wallets in the market.
Trezor
Trezor is a popular hardware wallet not just for Bitcoin, but for thousands of cryptocurrencies as well.
There are two Trezor hardware wallet models — Trezor One and Trezor Model T.
The main difference between the two is that Trezor Model T, which is the more expensive version, features a full-fledged touchscreen display and an SD card slot. Trezor One, on the other hand, only has two buttons and cloud storage support.
Nevertheless, both devices offer advanced security via U2F authentication, GPG encryption, and SSH along with a user-friendly interface.
Ledger
Similar to Trezor, Ledger is also a hardware wallet that supports over a thousand cryptocurrencies.
It comes in three models: Ledger Nano S, Ledger Nano X, and Ledger Blue.
Unfortunately, Ledger wallets are not exactly the most intuitive wallets to use for beginners. On the flip side, all of these products ship with Ledger's proprietary operating system called BOLOS with powerful built-in security.
Ledger also lets you back up and restore your cryptocurrencies using a 24-hour recovery phrase, which must be set during the initialization of your wallet.
Keepkey
Keepkey is another popular hardware wallet that can store multiple crypto assets — albeit not as many as Ledger or Trezor.
Its form factor resembles a power bank with a large display for tasks, such as transaction confirmations and access recovery.
Security-wise, Keepkey is among the most airtight cold wallets for Bitcoin storage. Your private key itself is always stored in the device, which is PIN-protected and comes with a hassle-free recovery tool.
Built-in wallets in smartphones
As the cryptocurrency industry rises in popularity, smartphone companies are also beginning to develop built-in cryptocurrency wallets.
One of the pioneers in this move is Samsung as it released its most recent flagship Galaxy handset, the Samsung Galaxy S10, with a built-in cryptocurrency wallet.
The wallet is a cold storage kind, but the smartphone also features decentralized apps (dApps). Users can store Bitcoin, Ethereum and the new Cosmo Coin.
Similarly, Huawei and Apple released cryptocurrency wallets and dApps in their respective app stores.
The bold move by Samsung is seen to likely compel other smartphone companies to include pre-made cryptocurrency wallet features in the future.
Software wallets
Finally, software wallets encompass desktop and mobile applications as well as cloud-based wallets that can only be accessed online.
Pure cloud-based solutions, however, are not really recommended for new Bitcoin owners as they are nowhere near as safe as using cold storage. That's why a lot of online wallets like the Coinbase wallet also offers a mobile app, which you can use to locally store your crypto assets.
In some cases, your Bitcoins may also be stored in another company's wallet if you use their crypto services. A typical example of this is if you are margin trading, which requires cryptocurrencies to be attached to the exchange's wallet for transactions like loans.
Electrum
The main advantage of desktop wallets over cloud-based wallets is the fact that your Bitcoins are stored locally. This means you don't need to be connected to the internet in order to access them or use them for transactions.
Electrum is an example of a secure wallet that allows you to keep your private keys offline and fully encrypted. Despite being free, it's packed with security features to keep your crypto assets safe — from two-factor authentication to proof checking.
BitPay
BitPay is a mobile Bitcoin and Bitcoin Cash wallet that aims to make cryptocurrency transactions more convenient. It supports over 150 cryptocurrencies and, just like cold storage products, stores your private key in your device.
Perhaps the most impressive aspect of BitPay is the Visa card, which can be used for POS transactions and ATM withdrawals — making your Bitcoins more accessible than ever.
Conclusion
As a would-be Bitcoin owner, you have plenty of options when it comes to your first wallet.
The security of a wallet, of course, should be the deciding factor that will help you make the right choice. After all, if you're serious about cryptocurrencies and is consider them as a long-term investment and alternative to money, then the price of a wallet shouldn't be an issue to you.
(Featured image by DepositPhotos)
—
DISCLAIMER: This article expresses my own ideas and opinions. Any information I have shared are from sources that I believe to be reliable and accurate. I did not receive any financial compensation for writing this post, nor do I own any shares in any company I've mentioned. I encourage any reader to do their own diligent research first before making any investment decisions.