Economic bellwethers that are hanging in your closet
Most analysts use clothes in measuring the wellness of a country's economy.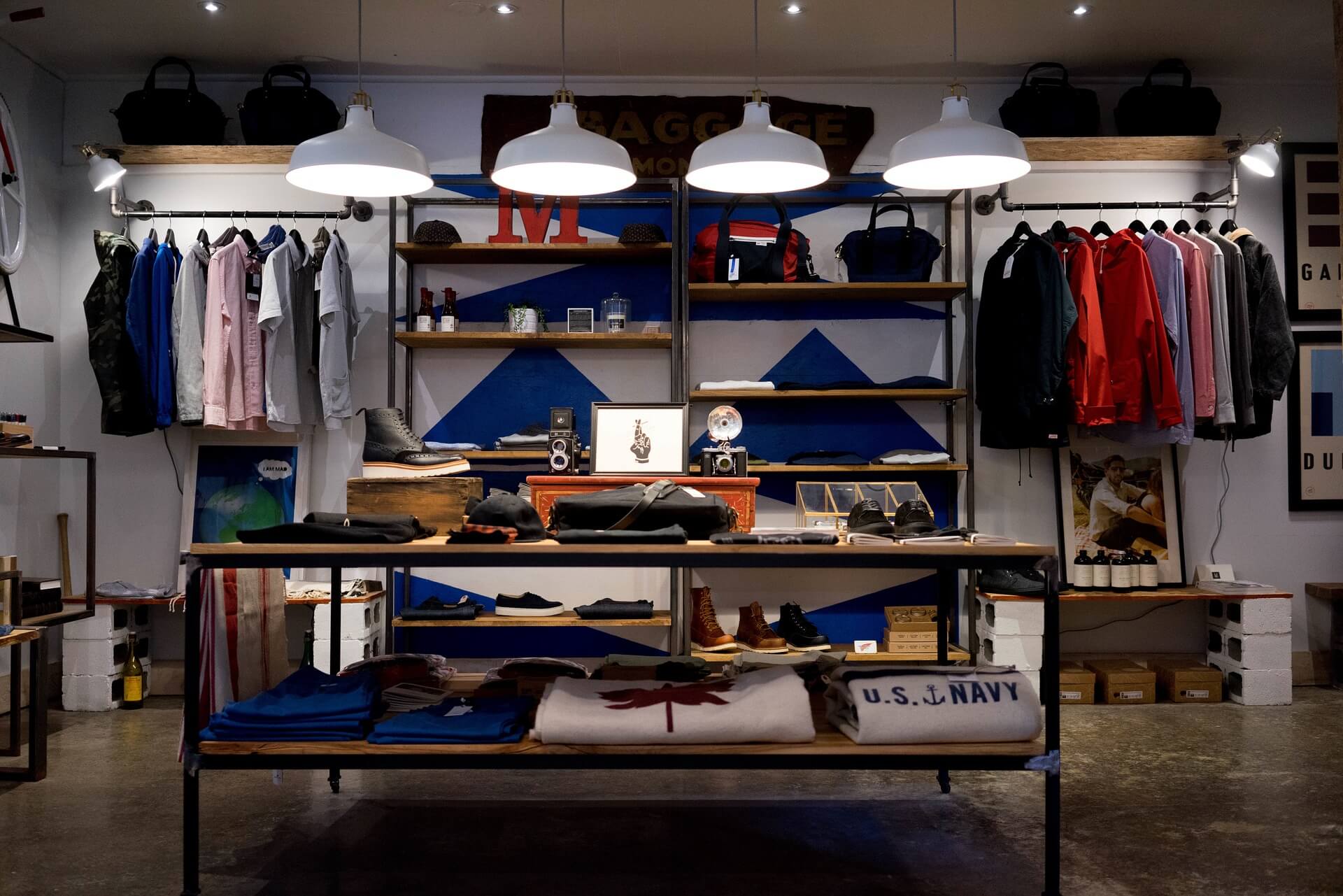 When telling the health of the overall economy, people resort to looking at unimaginable economic indicators just to make sense of things. Clothing, for example, is one market indicator—at least in theory—that most analysts consider. Not a lot of Ivy-league educated pundits could endure this suggestion, but if a Federal Reserve chairman supports it, then perhaps it may mean something. "Perhaps," being the operative word.
Let's take a look at each of the indicators to find out if they really matter, or if believers are just taking us for a ride:
Hemline Index
For the fashion community, fashion week means a showcase of the hottest trends in the upcoming season or year. It's also a must-see event for the financial community as these shows could predict things to come. "Like the stock markets, hemlines are going up and down daily and seasonally," Ken Downing, head of womenswear at Neiman Marcus, noted to Business Insider in 2012.
The hemline index has been popularized by economist and University of Pennsylvania Wharton School professor George Taylor in 1926. Basically, it forecasts the market's performance by the length of a woman's skirt. When hemlines are shorter, it doesn't only mean that women are feeling a little bit adventurous, but are also "spending more," which is good, of course, for retailers and the economy, according to Michael Sincere, author of the book All About Market Indicators. On the other hand, longer hemlines spell bad news for the economy.
In his book, Sincere initiated an examination of the market indicator and interviewed models and fashion gurus. At one show, he spoke to a model walking the catwalk for Casey Levan. When asked whether her skirt could predict where the stock market is going, she said, "I don't see how that's possible." The model also shared that some designs are shorter because "that's what people want."
Sincere also interviewed professional Bloomingdale buyer Stephanie Solomon who dismissed the index as a myth and said that "it has little to do with the stock market." She told the author that back in the 1920s, hemlines were higher for lack of fabric.
"Those are only trends just like high or low hemlines, and people will always purchase trends. It never falters. But there is no correlation between trends and what is going on in the economy," she said to Sincere. She also added that price and color bear more weight on customers' purchasing decisions ("you buy the lowest price in the color of the moment") than hemlines.
Business Insider also conducted an analysis of hemlines in over 2,000 photos taken at New York Fashion Week. It found that hemlines were indeed getting shorter each year, although the opposite could be said in some fashion houses where hemlines were getting longer. It really depends on the season and what the designers feel like putting out there.
Men's Underwear Index
Here's another favorite among analysts: men's underwear sales. According to Investopedia, the index is used as a yardstick for the country's economic well-being. The index looks at underwear as a "necessity" rather than a "luxury," and expects sales to be "regular," unless in times of economic instability, when men scrimp on buying new underwear and stick to their old, not to mention, threadbare ones.
According to Esquire, the theory, which was endorsed by Former Fed Chairman Alan Greenspan, was put to the test by H&R Block. The firm observed that men's underwear sales do "slow" during recessions, as what happened in 2008. Mintel also found that men "tried to make old underwear last longer," as they bought single pairs of underwear more in 2008. Sales were higher by 3 percent that year, while multi-pack sales plummeted by 2 percent.
Critics, however, contested the accuracy of the index, noting that women also purchase a lot of underwear for the men in their lives. Critics also argued that men do not really buy underwear until theirs are worn out, recession or no recession.
Let's not forget that comfort and lifestyles too are factored in when men buy their skivvies. One brand that has seen a tremendous boost in sales is Naked Brand Group Inc., following an unsolicited advertisement from The Amazing Spiderman 2. The company's boxer briefs were the production team's underwear of choice for stars Andrew Garfield and Jamie Foxx, who played Spiderman and Electro, respectively. With certain underwear styles—in this case, boxer briefs— dictating the trend nowadays, it's hard to tell if underwear sales have any bearing at all in evaluating economic growth.
Tie Index
The idea that ties can be used to measure economic performance arose in the last recession. The Financial Times noted that during the financial crunch, blokes from the United Kingdom snapped up ties, boosting sales. Why? Employed people veered away from "casual Friday" and wore ties to "appear employed," the news outlet revealed. Sales of ties reached 21.4 million in 2007.
Another observation linked to this indicator is that ties are slimmer in times of recession. Skinny ties, as they are called, are said to dominate the wardrobes of men during hard times. "Width of the ties narrowed due to austerity measures during past wars, but current production abilities have seemingly put that indicator on hold. But anyone who has spent time in lower Manhattan will tell you that skinny ties are back," Business Insider noted.
—
This article may include forward-looking statements. These forward-looking statements generally are identified by the words "believe," "project," "estimate," "become," "plan," "will," and similar expressions. These forward-looking statements involve known and unknown risks as well as uncertainties, including those discussed in the following cautionary statements and elsewhere in this article and on this site. Although the Company may believe that its expectations are based on reasonable assumptions, the actual results that the Company may achieve may differ materially from any forward-looking statements, which reflect the opinions of the management of the Company only as of the date hereof. Additionally, please make sure to read these important disclosures.