5 fast and ethical ways to build a strong, loyal Instagram following
To build a real, engaged Instagram following, there are no shortcuts. Still, when done right, it needn't be a lengthy task.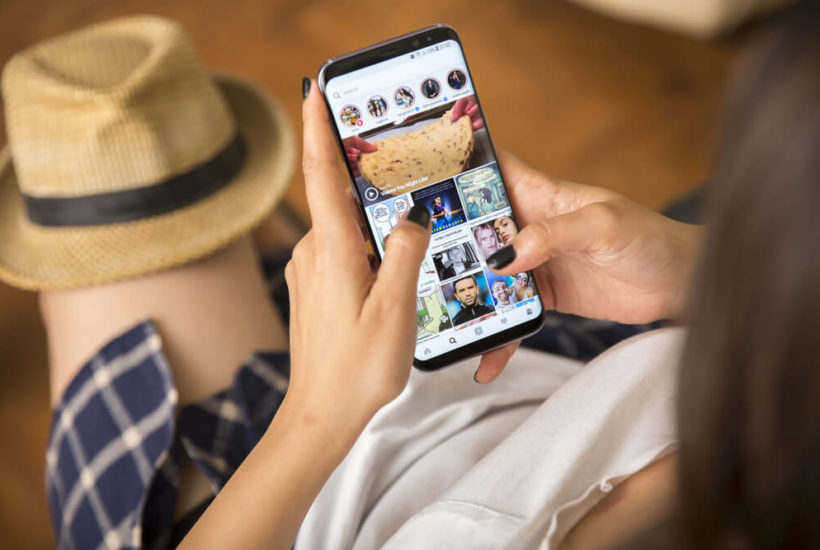 When you're trying to build your brand's online presence, few platforms will be more vital for growing your presence than Instagram. Of course, not all ways of building a following on Instagram are created equal.
The app has notably increased its efforts to remove fake accounts and paid followers, even threatening reduced access to key features against those that use spam methods to artificially inflate their number of followers.
Such developments naturally make it crucial that your audience growing efforts are truly ethical. The right techniques will boost your account's appeal and audience engagement so you can quickly grow a powerful following.
1. Create partnerships with influencers.
Instagram influencers can be found in almost any niche. The right partnership can introduce your brand to tens of thousands (or even hundreds of thousands) of new potential followers who share similar interests to your product or service.
As Instagram growth platform Kicksta explains in a guide on follower growth in 2019, "More than 90 percent of marketers who use an influencer marketing strategy today believe it's effective for increasing customer engagement… If you have a lower budget, you may consider going after a micro-influencer who may have a bit of a smaller following, but whose audience is very niche specific and value said influencer's opinion highly."
Research a potential partner's average engagement and online persona to find the best fit for your brand. Even an influencer with a relatively low number of followers can provide a big boost by introducing you to a targeted niche group.
2. Build out a consistent persona for your account.
Successful brands and influencers on Instagram often share one key commonality: they are incredibly consistent. This includes aspects like post frequency, the type of images they post and the tone used in their content.
Creating engaging, visually appealing content is vital if you want to attract potential followers to your profile. But if you want them to stick around, you need to demonstrate that you will consistently provide the type of content that will be of greatest value to them.
Rather than chasing every trend that pops up on Instagram, take a moment to ask yourself if you can find a relevant way to tie it in to your brand persona. Riding a popular hashtag may get you a few temporary likes, but ensuring that followers know what type of content to expect from you will encourage them to stick with your brand for the long haul.
3. Use hashtags the right way.
The right hashtags can make it that much easier for potential followers to discover your brand. In fact, Instagram even allows users to follow hashtags, in addition to profiles. As such, tagging your content with hashtags relevant to your niche will make a huge difference in helping users discover your content.
For best results, avoiding posting dozens of hashtags on each post — this can come across as spam. Instead, focus on a select few that are the most relevant to your content. Look at the hashtags used by popular competitors and influencers, or use Instagram's search function to find new hashtags.
You'll have more success in reaching your target audience by using niche hashtags, as well as location-specific hashtags. Avoid extremely popular hashtags, as your posts would likely get lost in the crowd. Make note of which hashtags help spark the greatest engagement and audience growth so you can reuse them in future posts.
4. Run contests for your current followers.
Contests and giveaways are one of the best ways for brands to increase awareness for their social media profiles, while also generating greater activity from their followers. Digital marketer Neil Patel notes that "Instagram accounts that hold contests can achieve 70 percent faster follower growth compared to those that don't hold contests," with contest-related posts typically earning "roughly 64x more comments and 3.5x more likes when compared to 'normal' content."
The most effective contests encourage your current followers to take a specific action that will increase account exposure. Examples include having users tag a friend in a comment on one of your posts, posting their own content with a branded hashtag or a photo of your product or reposting your content.
As with any contest, make sure that all rules, deadlines, and prizes are clearly communicated at the start of the contest. You don't want to risk having poor communication lead to negative exposure for your brand.
5. Engage the right way on a regular basis.
One of the best ways to get someone to follow your brand is to follow them and engage with their content. While this process can be somewhat time-consuming, it can be well worth the effort. Of course, it won't do you much good to try to follow a large number of random people.
Check out who is following your competitors and influencers in your niche. These people are more likely to be interested in your products and content in the first place. Liking and commenting on their posts will make them more likely to engage with your own content. In fact, a Shopify case study found that the combination of a follow, like and comment resulted in 34 percent of targeted users following the engaging brand.
Understandably, building a loyal Instagram following doesn't happen overnight. But as you use ethical methods to increase your followers, you will generate a more fully engaged audience that will continue to interact with and promote your content. Laying the right foundations for account growth will ultimately help you enjoy lasting success on the platform.
(Featured image by Nadir Keklik via Shutterstock)
—
DISCLAIMER: This article expresses my own ideas and opinions. Any information I have shared are from sources that I believe to be reliable and accurate. I did not receive any financial compensation for writing this post, nor do I own any shares in any company I've mentioned. I encourage any reader to do their own diligent research first before making any investment decisions.