Forget Facebook (NASDAQ: FB) and Apple (NASDAQ: AAPL): Virtual Reality (VR) and Augmented Reality (AR) Investors Should Snap Up XRApplied (CSE: XRA) Instead
It's no secret that AR, VR, and MR are hot investments right now. Facebook's throwing the weight of 10,000 full-time employees behind it, and Apple's gearing up to make a splash with its first device next year. But, for investors looking to capitalize on this once-in-a-decade investment opportunity, solid pure-play XR investments were hard to come by. That was until XRApplied arrived on the scene.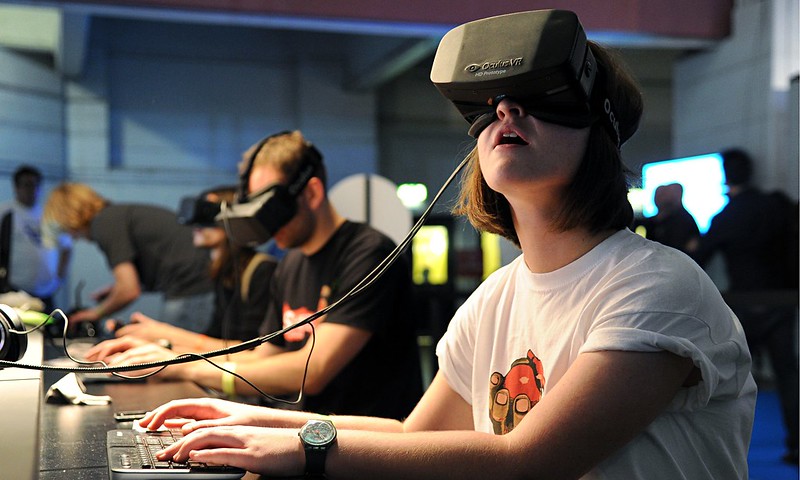 Augmented Reality (AR) and Virtual Reality (VR) startup XRApplied (CSE: XRA) made quite a splash last year. After a solid period of incubation, refining its cutting edge immersive technologies and tweaking its business model for scalability, the young enterprise demoed at its incubator's final expo day before Covid-19 began shutting down the world. What we saw was an advanced-stage immersive technology company punching well above its weight.
Since then, XRApplied has remained tantalizingly out of reach for many AR and VR investors. Resisting the temptation to capitalize on last year's frothy public markets, it instead chose to remain in private equity while it further established itself as a mature player in AR/VR and made the transition from a young startup to a fast-growing company.
Fortunately, that period has come to an end. XRApplied has officially announced it has been approved to list on the Canadian Securities Exchange, opening up one of the most exciting investment opportunities that we've seen in the electrifying AR and VR space.
VR and AR Are Smoking Hot Property Right Now
Widening our lens for a moment, there's no doubt about it now: Virtual Reality (VR) and Augmented Reality (AR) are set to take over the world in the next 5-10 years. This is no longer just conjecture either. Facebook (NASDAQ: FB) has thrown its full weight at the task of building the computing platform of tomorrow, dedicating 10,000 developers, engineers, and other support staff to it. Apple (NASDAQ: AAPL) has also gone all-in, setting off rumors about a potentially smartphone-replacing headset launch coming next year (2022). And these are just the biggest—there's also Snap (NYSE: SNAP), Niantic, XRApplied (CSE: XRA), and dozens of other heavy-hitters in the VR/AR space marching ahead and investing heavily into a future dominated by augmented and virtual reality.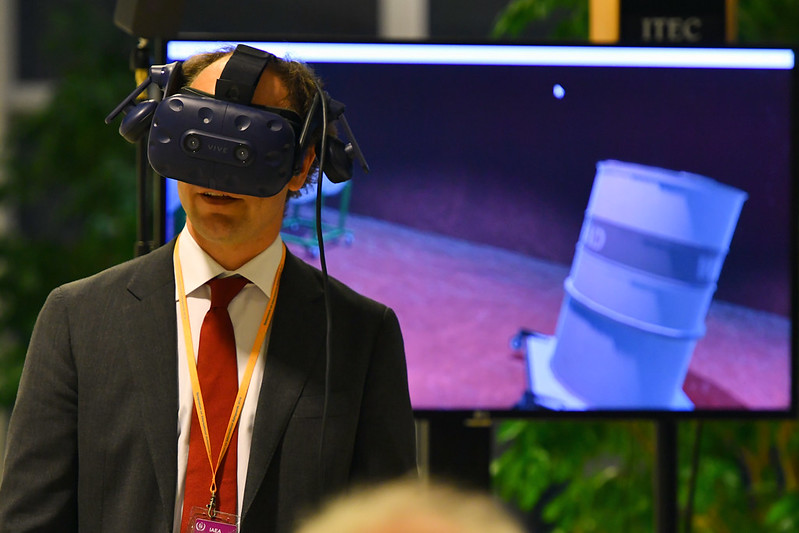 For investors and businesses still hesitating about the need to act on this trend now, time is quickly running out. We only have to remember the massive impact Apple's first iPhone had on our relationship with technology to get a sense of the scale of what's coming. Everything from eCommerce to education is about to go through another rapid cycle of disruptive evolution. And investors are in for a rough ride as slower-moving incumbents wake up and find themselves sitting on the bottom. Who can forget the demise of former mobile heavyweights like Blackberry and Nokia?
Of course, the big question on everyone's lips now is how to make sense of it all. Small and Medium Enterprises (SMEs) are finding themselves left without the expertise to tackle an AR/VR transition. And investors are still wondering whether VR and AR is really a growth opportunity for the likes of Facebook and Apple, or if it's just a zero-sum transition game for them. Chances are, Facebook's frantic efforts are just a way of recapturing attention that will shift away from its existing platforms as our habits inevitably change. And Apple's foray will likely just end up replacing the iPhone as AR displaces traditional smartphones.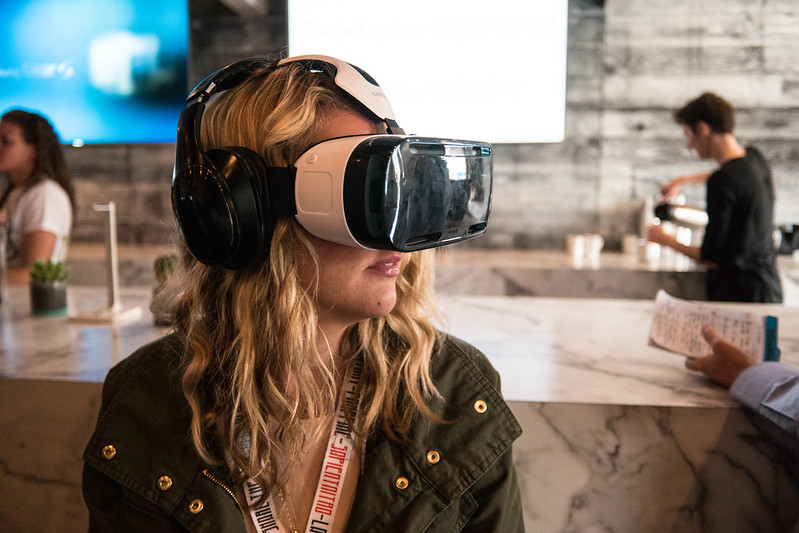 Why Xrapplied Is One of the Most Compelling AR and VR Companies Yet
In a hot field like AR and VR, it can be hard to know where to look. Everyone's apparently doing something groundbreaking that promises to become the next big thing. Yet XRApplied manages to stand out above the current crop of virtual and augmented reality companies, all without falling into the trap of hyping its technologies as the earth-shattering revolution that VR/AR has been waiting for.
Instead, XRApplied is tackling the unglamorous work that is so desperately needed in AR and VR, creating bridges between real-world needs and the constantly shifting sands that we find on the cutting-edge tech side. It is achieving this by putting a real focus on developing scalable approaches to AR and VR app development that can be recycled and repurposed ad-infinitum with minimal additional work.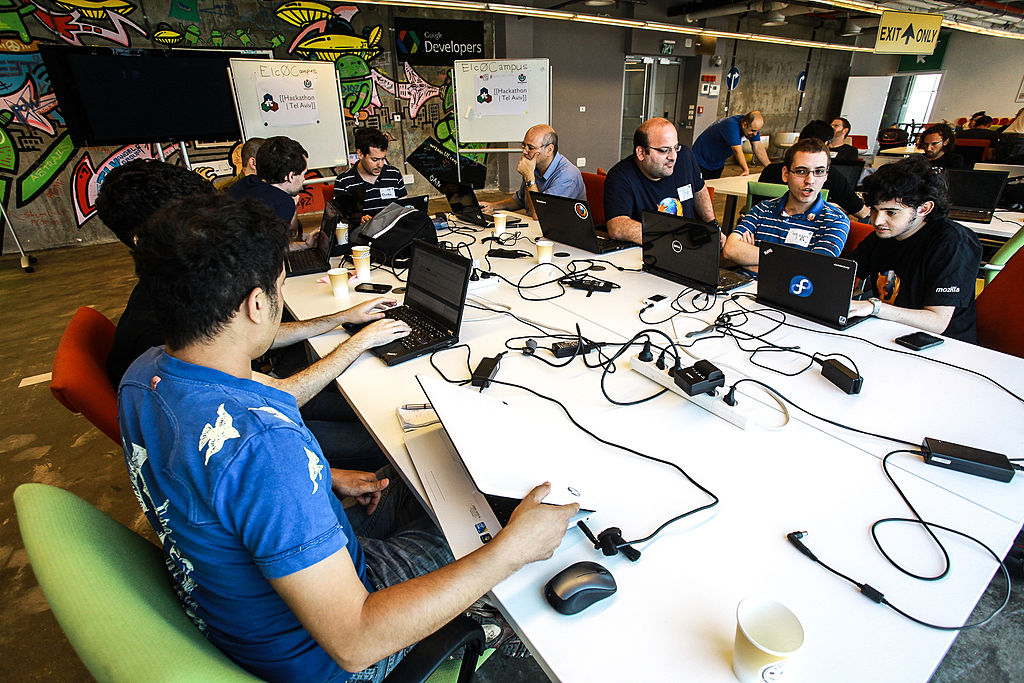 What makes this work so important and compelling is that many of the biggest use cases for augmented and virtual reality will not be technical showcases and big blockbuster games. Instead, AR and VR will be just like the internet and smartphones which came before. Some of the most prolific use case creators will be businesses, educators, and other SMEs and institutions that don't necessarily have the massive budgets and in-house expertise to pursue custom AR or VR app development. By positioning itself as the enabler for these use cases, XRApplied is well-placed to carve out a substantial share of the VR and AR market for itself.
How XRApplied's Scaling VR and AR App Creation
XRApplied's solution for scaling AR and VR app creation to the masses is what it's calling an SDK SaaS platform (Software Development Kit, and Software as a Service, respectively). To put that into slightly less technical terms, XRApplied offers a platform that enables the affordable, user-friendly creation of VR and AR apps.
An analogy from the internet space would be something like WordPress. Before the advent of WordPress, creating dynamic websites with rich content, forms, and other bells and whistles like online stores remained the preserve of businesses with big budgets and specialized technical expertise. WordPress enabled a modular plugin-type system where pre-created modules could be pieced together with user-editable themes to create custom websites en masse.
Of course, there are differences between something like WordPress and what XRApplied is doing. The first and most obvious is that XRApplied is doing this for AR and VR. The second is that XRApplied's platform is for building custom software/apps rather than just custom websites.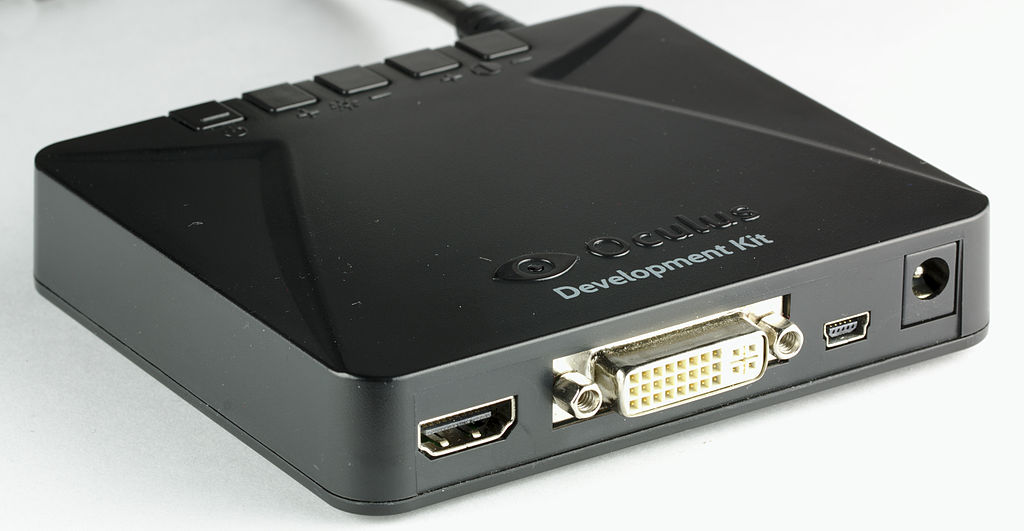 As an aside, this does mean that it's more appropriately referred to as an SDKaaS (Software Development Kit as a Service). However, we can't help but admire XRApplied's restraint here. The last thing we need is yet another acronym/buzzword in an industry already brimming with them, even if that would have made it slightly more explicit what this hot young company is all about.
For AR and VR Investors, the Potential is Huge
From an investor's perspective, there's more going for XRApplied aside from its occupation of one of the most important corners in the burgeoning virtual and augmented reality market. The fact that it's one of the few viable pure-play immersive companies going around makes it one of the best options for adding true VR/AR exposure to a portfolio right now.
This puts XRApplied in stark contrast to Facebook, Apple, and other big tech names in this space. For these larger players, a lot of development is geared towards preserving existing hardware sales and ad revenues rather than developing genuinely new business models for these larger players.
Facebook, for example, doesn't intend to profit directly from its Oculus headset, despite the enormous investment it has put into developing it. Mark Zuckerberg has stated on numerous occasions that the company's flagship VR project will be sold either at cost or heavily subsidized. Presumably, Facebook knows that as we move increasingly out of the browser and into AR and VR, its existing advertising business is under threat, particularly its ability to track our every click via things like its near-ubiquitous Facebook "pixel." Getting people into its hardware is just a way to preserve its omnipresent data collection ability, and thus its advertising revenues.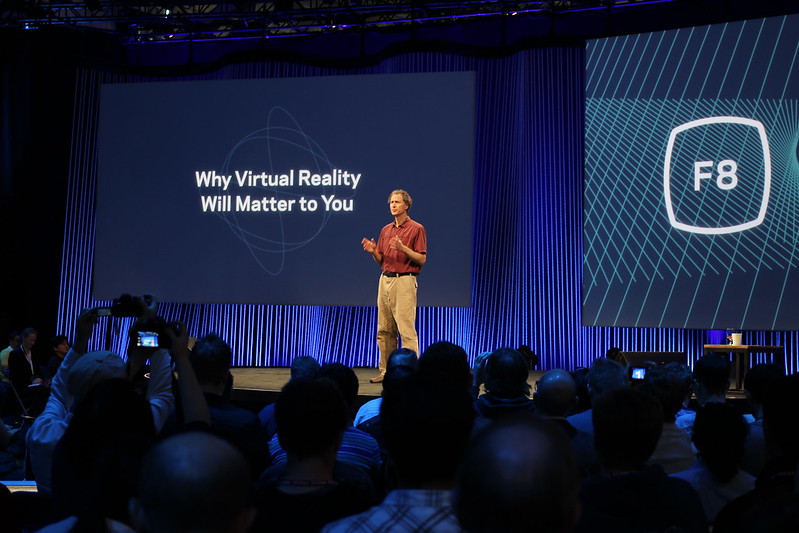 XRApplied, on the other hand, has all the potential that Facebook and Apple have to corner a significant portion of the total VR and AR market. Yet, it also comes with none of the downside (worst case) or dilutive (best case) potential from existing business operations outside of AR and VR.
Indeed, given the near-universal applications for its solutions that extend well beyond eCommerce, its solutions for building AR and VR software at scale give it a real chance at taking off like Shopify on steroids.
—
(Featured image by BagoGames (CC BY 2.0) via Flickr)
DISCLAIMER: This article was written by a third party contributor and does not reflect the opinion of Born2Invest, its management, staff or its associates. Please review our disclaimer for more information.
This article may include forward-looking statements. These forward-looking statements generally are identified by the words "believe," "project," "estimate," "become," "plan," "will," and similar expressions. These forward-looking statements involve known and unknown risks as well as uncertainties, including those discussed in the following cautionary statements and elsewhere in this article and on this site. Although the Company may believe that its expectations are based on reasonable assumptions, the actual results that the Company may achieve may differ materially from any forward-looking statements, which reflect the opinions of the management of the Company only as of the date hereof. Additionally, please make sure to read these important disclosures