To fuel its growing digital economy, Canada must look inwards
The knowledge and experience that local companies produce represent a valuable domestic resource. Just as multinational producers extract oil or minerals from Canadian soil and sell them elsewhere, global tech companies that don't actively contribute to Canada's domestic digital economy are tapping our knowledge resources— and compromising our ability to continue developing this sector at home.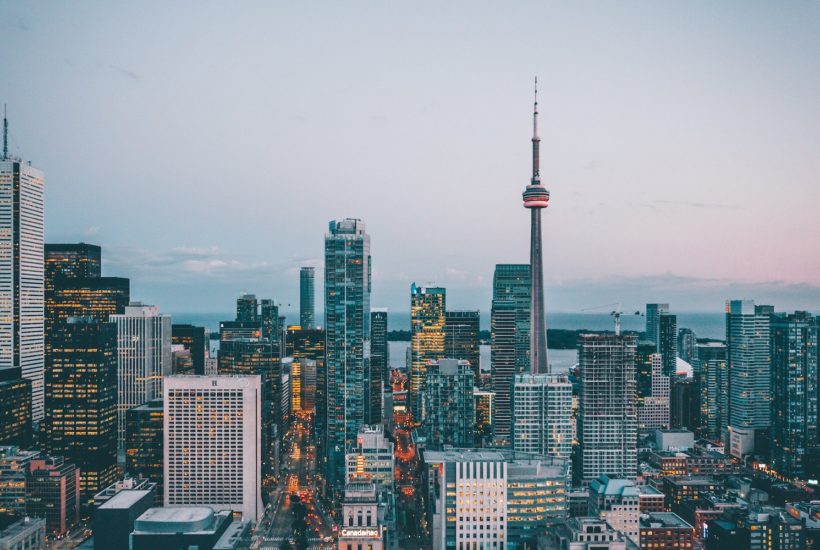 Canada's digital economy is thriving. In 2017, it was worth $109.7 billion — about 5.5% of the national economy — and that share has grown in each subsequent year.
Across the Canadian digital landscape, you can find anything from emerging technology startups to modern tech solutions providers that serve the country's established industries. To ensure that our technology sector continues on its current trajectory, Canada should focus on its domestic resources and incentivize investment in the country's pioneering companies.
The trends shaping Canada's digital landscape
At the core of Canada's digital economy, legacy industries like mining and oil and gas are capitalizing on the emergence of new digital experiences and services that enable collaboration across dispersed geographic regions. This includes tools like Zoom (NASDAQ: ZM) and Slack (NYSE: WORK). Today, as companies continue to embrace remote work and the digital tools that facilitate it, this trend is only growing.
These sectors have also been early adopters of other key solutions that power the digital economy. For instance, by adding GPS units from the likes of Blackline GPS (TSXV: BLN) to vehicles at oil and gas plants, working with technology providers like Drone Delivery Canada (TSXV: FLT), automating back-end billing systems, and using online recruiting platforms, some energy companies are harnessing innovation to improve their processes.
Historically, Canada's technology leaders have been primarily focused on the telecom space. Companies like Blackberry (TSX: BB), Mitel (TSX: MNW), and Sierra Wireless (TSX: SW) represent the vast expertise that the country has in the sector. Together with newer emerging technologies, these companies remain major contributors within domestic digital commerce.
It's unsurprising, therefore, that BetaKit's most recent list of Canadian companies to watch is heavily populated by telecoms and B2B solutions providers partnering with global technology leaders and encouraging the development of new, exciting startups. The list serves as a reminder that the success of the Canadian digital economy wasn't achieved overnight — and that the country has a long, rich history of digital innovation.
As we continue to navigate the COVID-19 pandemic, there has been a renewed emergence of telehealth companies offering viable remote healthcare solutions to Canadians as they abide by stay-at-home restrictions. Telus (TSX: T), Well Health Technologies (TSX: WELL), and CloudMD (TSXV: DOC) are just a few examples of the Canadian companies accelerating innovation in this space.
Multinationals limit the growth of Canadian leaders
Due to their widespread appeal, convenience, and ability to meet core customer needs, companies like Amazon (NASDAQ: AMZN) and Google (NASDAQ: GOOGL) continue to experience massive levels of adoption across the country. And as they set up shop in Canada, they help create new expertise and potentially encourage the growth of new startups.
At the same time, however, these companies present a challenge for Canada's technical expertise. The knowledge and experience that local companies produce represent a valuable domestic resource. Just as multinational producers extract oil or minerals from Canadian soil and sell them elsewhere, global tech companies that don't actively contribute to Canada's domestic digital economy are tapping our knowledge resources — and compromising our ability to continue developing this sector at home.
These tech giants are also actively attracting experienced Canadian talent, creating talent retention obstacles for the local digital ecosystem. As a result, these companies are in the business of monetizing Canada's digital knowledge base, rather than developing it, making it difficult for Canada to collect its fair share.
It's time to close the gap
In order to preserve Canada's status as a leader in digital innovation, it's important to ensure that the companies that are successful in our country are actively investing back into our economy. Instead, we're largely seeing that these businesses are monetizing Canadian resources for the benefit of the country they're based in — usually the United States.
A quick comparison between Canada's and the U.S.'s GNP-to-GDP ratios reveals that our southern neighbor has effectively monetized foreign economies, while the majority of Canada's production remains internal. The numbers imply that U.S. companies are siphoning both knowledge and financial resources from customer countries. Meanwhile, Canada is experiencing a trade deficit between internal and external growth.
The success of Canada's digital economy relies on our ability to foster the growth of more companies like Shopify (TSX: SHOP), which recently surpassed Royal Bank of Canada (TSX: RY) as the most valuable Canadian firm. If we cannot incubate growth-stage tech solutions domestically, the trade deficit of our digital economy will widen, and growth won't be sustainable. In that scenario, all Canadians will be net consumers, and our nation will miss the opportunity to become a provider of knowledge-based solutions to the global market.
5 ways to strengthen Canada's homegrown digital economy
To avoid the above scenario, the Canadian business community must act quickly. In particular, Canadian business leaders should implement the following five strategies as we work collectively to incubate more domestic success:
1. Partner with the government to incentivize private sector investment in innovation. British Columbia has a 30% eligible business corporation tax credit for individual investors. Expanding this across Canada and across the tech sector could help stimulate more investment in the space. Similarly, from a tax perspective, expanding the definition of qualified expenditures for flow-through shares to include technology development and deployment spending could also enable Canadian companies to further invest in their own growth.
2. Promote the development of a more business-friendly tax ecosystem. The Parliamentary Budget Office projects that Canada will add $250 billion in new spending as a result of COVID-19 — and we need a base to support that spending. Canada is already overtaxing the top tax bracket and generally maintains a tax regime that makes the country less attractive for entrepreneurs and top talent. Making changes to this structure is paramount if the country wants to become a hub of digital entrepreneurship.
3. Become a "Canada first" customer. Business leaders must encourage Canada's most successful domestic firms to actively attempt to source solutions made in Canada before looking elsewhere. In this way, Canada's homegrown companies could have the ability to compete for business on a global scale, using their revenues to fund the growth of other domestic businesses.
4. Recognize Canada's strengths in telecom, healthcare, resources, and business solutions — and build on that expertise. As I mentioned earlier, Canada has a rich heritage of digital innovation and is home to some of the world's most iconic technology firms. However, there's plenty of room to build on this history. Canadian companies must continue to iterate on existing solutions and capitalize on the institutional knowledge that went into building them in the first place.
5. Treat knowledge as a valuable Canadian resource. We cannot export knowledge purely for the benefit of foreign companies and economies. To be sure, when major multinational corporations establish satellite offices in Canada, the resulting job creation can help spur the growth of more startups. However, simply exporting the knowledge contained within these offices impedes Canada's internal growth, outweighing the benefits of job creation.
Canada has everything it needs to continue building a robust digital economy, but we must be willing to act decisively to support the growth of domestic enterprises. It's time for Canadians to fully harness our ample resources and clear the path for entrepreneurs and business owners who want to actively contribute to the space. There are plenty of opportunities ahead — we can't let them go to waste.
—
(Featured image by Burst via Pexels)
DISCLAIMER: This article was written by a third party contributor and does not reflect the opinion of Born2Invest, its management, staff or its associates. Please review our disclaimer for more information.
This article may include forward-looking statements. These forward-looking statements generally are identified by the words "believe," "project," "estimate," "become," "plan," "will," and similar expressions. These forward-looking statements involve known and unknown risks as well as uncertainties, including those discussed in the following cautionary statements and elsewhere in this article and on this site. Although the Company may believe that its expectations are based on reasonable assumptions, the actual results that the Company may achieve may differ materially from any forward-looking statements, which reflect the opinions of the management of the Company only as of the date hereof. Additionally, please make sure to read these important disclosures.