Furniture Sales in Burkina Faso Should Be Regulated for the Benefit of Both Customers and Professionals
In September 2021, the government, through the general directorate of real estate affairs and state equipment of the ministry in charge of finance, signed a framework agreement with the Chamber of Crafts Trades of Burkina Faso, with the aim of facilitating access for artisans to public procurement, supporting local production and meeting the needs of public procurement.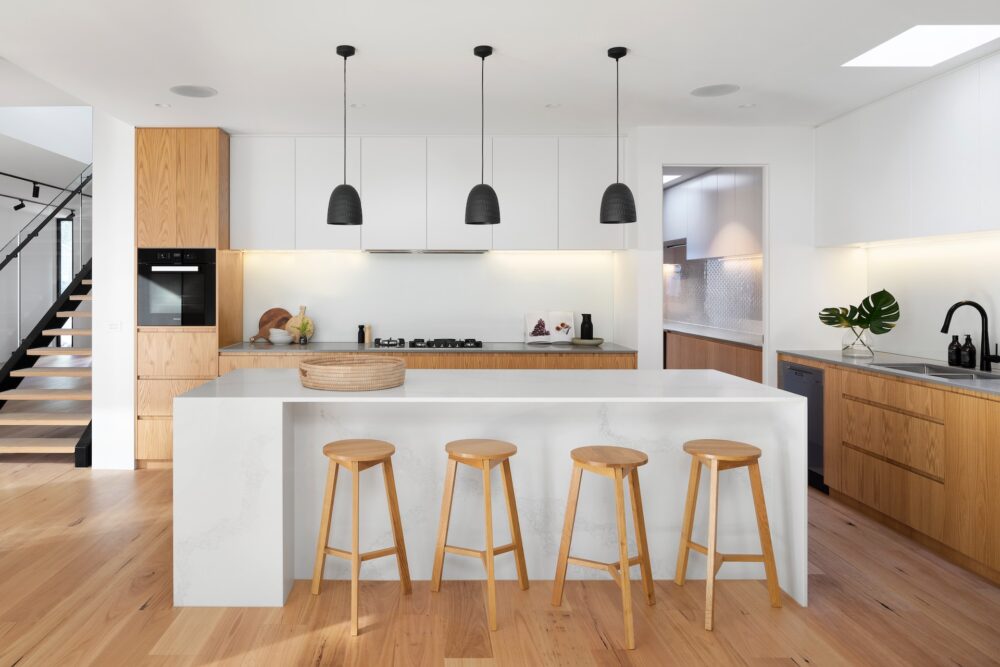 In Ouagadougou, the capital of Burkina Faso, the furniture market is booming. Imported furniture stores are springing up daily. All along the main thoroughfares, local craftsmen display their creations to attract customers.
Where does imported furniture come from? How is the market for such furniture faring in Ouagadougou? Where does furniture made in Burkina fit in? What support is the Ministry of Trade providing to boost local artisans?
Read more about the furniture market in Burkina Faso and find the latest economic news from around the world with the Born2Invest mobile app.
Sygma, a local company specializing in the sale of office and hospital furniture, has been in existence for several years
Before the explosion of the furniture market, the company was doing well. But for the past five years or so, explains Sygma sales agent Benjamin Sawadogo, the market has been doing badly. "Currently, people tend to buy imported furniture more than local furniture. Yet the furniture we make is more resistant. The iron is bought in Burkina Faso. We have our own workshop. The work is done by people who have mastered their craft. But we don't have the markets we used to. If you look at the sales figures we make every year, there's a big difference between 2005 and now," said the sales agent.
For his part, the company's accountant reveals: "When I started out in 2013-2014, sales could be estimated at between 40 and 50 million CFA francs a month. Today, it's very difficult for us to make ten million a month."
For him, this situation can be explained by the national security context, but also by the saturation of the furniture market by imported furniture. Nevertheless, he acknowledges that more and more Burkinabè are turning to local furniture. "Those who come to buy our furniture used to tell us that they had bought imported furniture, but that didn't last. So they turn to us. They say that Sygma has very good furniture. This reassures us," confides Benjamin Sawadogo.
According to the sales agent, Sygma is receiving many more orders from the private sector. "This year, we have received a number of orders from the private sector. We've delivered quite a few orders for office furniture to the private sector. But in the public sector, we haven't had many orders", he admits, inviting Burkinabè to consume locally because, he says, this enables local craftsmen to make a living from their work. It also enables companies to meet their social security commitments.
Another local company, Erimetal, specializes in the manufacture and sale of local furniture
This company also refers to the sluggish market. According to a company manager who requested anonymity, the local furniture market is in a bad way. He confides that in recent years, the company's sales have dropped considerably. "In years gone by, at this time of day, if you came in here, it would be packed. Look for yourself: there's nobody here. See for yourself. We have payroll taxes and employees to pay. It's very difficult for us right now," he complains.
Moïse Nikièma is a local craftsman who has been making household furniture for 15 years. He is feeling the impact of the imported furniture market. "Burkinabè love what comes from elsewhere. But what comes from elsewhere isn't necessarily good. I make my furniture with wood from Côte d'Ivoire and Ghana. I take care to check the quality of the wood before buying it. Because it's the quality of my work that's going to win me business. Unfortunately, imported furniture is killing our business. Many people prefer to buy imported furniture. They think we're expensive. But imported furniture is even more expensive", says Mr. Nikièma indignantly. He called on the authorities to take steps to regulate the sector.
The Home multi-service boutique also sells household furniture
According to its CEO Ahmed Ilboudo, the furniture sold there is made in Burkina Faso. "We use new planks. We also have foam, which is imported foam. We also import fabrics such as suede and velvet. These are used on different pieces of furniture, depending on the customer's requirements. And customers are satisfied with our work. In fact, 90% of our customers come by recommendation. That's what enables us to excel in this field," he assures us.
Mr. Ilboudo has been in the business for eight years. And unlike the others mentioned above, he feels that the local furniture market is currently doing well, despite the difficult start. People found it hard to trust locally-made living rooms," he explains.
Local furniture, or imported furniture
Locally manufactured furniture is therefore a guarantee of quality over imported furniture. Hamadou Kanazoé, who bought a living room from a store selling imported furniture, wouldn't disagree. Unfortunately, he was to regret it three months later. "I saw the postings of a store on Facebook selling this furniture. It was really nice to see. I went to the store to buy the living room. Three months later, I realized it was a fake. The chairs disassembled themselves. I couldn't even make it through a year with this salon. Everything was damaged. I spent nearly 800,000 CFA francs on the furniture," says Mr Kanazoé, still visibly upset.
Another citizen, who requests anonymity, also experienced the same situation. Having finished building his house, he decided to equip it to welcome his visitors. To do so, he bought a complete salon for nearly a million CFA francs in a local store. In less than six months, he noticed that the furniture wasn't holding up. "When you sit down, the chair goes down by itself. I noticed that the wood used was not at all solid. I had to go and buy a new living room from a local company," he says.
Antoine Sorgho, head of Jeff Holding, a company specializing in the sale of imported medical furniture, understands these complaints. This type of furniture can help prevent certain illnesses and relieve certain ailments. For Antoine Sorgho, it's all about choosing the right supplier. "We choose our partners accordingly. We ensure the quality of our furniture. Because we want the best for our customers. We sell our furniture with warranties of a year or more. We do this because we are confident in the quality of our furniture. We sell specific, high-end equipment," he says.
He also deplores the poor quality of furniture sold by some people. "Today, we have a plethora of professionals in the field who bring us substandard furniture. Because when you buy furniture, it has to last. But some of the furniture we buy doesn't last," he points out. Mr. Sorgho also raises the issue of the sluggish market due to the security situation.
Pacific meubles is a young company that opened its doors in March 2023, selling furniture from Turkey. In order to offer its customers quality products, the manager ensures that the materials used are of the highest quality and long-lasting. "Our furniture is made from redwood. We use faux marble, suede, and fabrics. We give our customers a one-year guarantee. We do this to show that our furniture is quality," says Djamila Lourgo, the boutique manager.
The manager of the Adem boutique, meanwhile, complains about the lack of control over what is sold on the market. "Everyone's selling furniture now. You see furniture on display everywhere. But a lot of it isn't quality furniture. People like what's cheaper. They buy this furniture and if it has lasted too long, it's a year and everything is damaged," says the manager. He urges the authorities to review customs duties to enable importers to meet their expenses.
Promote products made in Burkina
In September 2021, the government, through the general directorate of real estate affairs and state equipment of the ministry in charge of finance, signed a framework agreement with the Chamber of Crafts Trades of Burkina Faso, with the aim of facilitating access for artisans to public procurement, supporting local production and meeting the needs of public procurement.
"Seizing this opportunity, the craftsmen used their creativity by offering prototypes of high-quality furniture (desks, armchairs, chairs, cabinets, shelves, etc.) that combine solidity and aesthetics. In addition to these aspects, the furniture was designed with local products, which will ultimately make it possible to promote national expertise, improve the income of local artisans, and increase employability in the craft sector," recalled the ministry.
For local artisans, this boost was welcome. "The Chamber of Craft Trades had summoned us. There is my colleague who participated in their meeting. They want to revive everyone who does local business. They asked that we improve the quality of the furniture we manufacture to be able to compete with those who import. And they taught us techniques to improve our work. I think that with the help of our authorities who advocate local consumption, this measure could relieve us," confirms the sales agent of the Sygma company Benjamin Sawadogo.
Listening to the general director of crafts within the Ministry of Industrial Development, Trade, Crafts and Small and Medium Enterprises, Séraphin Badolo, the access of artisans to public orders is a concern for the authorities. According to him, this is what prevailed in the signing of a framework agreement between the government and the Chamber of Trades in 2021. This agreement aims to enable artisans to deliver the goods that the public administration needs.
"The Chamber of Trades has been identified to lead this operation so that everything we produce locally is no longer ordered elsewhere. We are already satisfied with the overall deal concluded between the Chamber of Trades and the public administration. As of September 30, 2023, the point that we have made in the year alone is more than two billion 500 million FCFA of market which have been executed or in progress", underlined the general director of crafts .
"How do we go about better-supporting artisans to enable them to produce goods that meet the tastes of customers and the public administration? We organize training for their benefit through the Chamber of Trades. It regularly organizes capacity-building training," added Mr. Badolo.
He, on occasion, invited artisans to perfect their productions in order to meet the needs of customers. "We are not going to promote mediocrity. Therefore, artisans must be able to deserve the trust that the government has placed in them by producing and making quality products available to consumers. This means that capacity building must be permanent. In this regard, the Chamber of Trades is invited to better organize the actors so that their products are of quality," warned the general director of crafts.
"We have, at the general management level of the Chamber of Trades, a technical department responsible for training and apprenticeship. Who, annually, develops a program of activities. The program tries to identify the different needs of artisans in terms of training and capacity building in order to be able to develop the approach that makes it possible to fill the inadequacies noted," said the general director of the Chamber of Craft Trades Seydou. Kélir Tou. Concerning the training of craftsmen, he indicated that it is done according to the needs of the different craft players.
The framework agreement signed in 2021 allows the State to give it its different needs in the different technical departments. The chamber, as a structure that plays the role of delegated project owner, awards these contracts and controls the executions. This allows it to identify insufficiencies and capacity-building needs. This allows the chamber to develop a capacity-building program for craftsmen, explained the director general of the Chamber of Trades.
"If we take the case of those who are in the furniture business, when contracts are awarded. We realize that there is very often a finishing problem. The chamber has succeeded in developing training modules to help them raise the level and best meet the finishing requirements," revealed Mr. Tou.
Find a permanent solution
He also mentioned the financing problem as being a difficulty for artisans. "We think we will have to find a definitive solution. Because the financial institutions that exist do not master the real nature of artisanal activity. They tend to demand the same conditions, as for other activities, without taking into account the particularity of the sector. This means that funding is not necessarily adapted to the needs of artisans. The chamber is currently negotiating the possibility of setting up a fund to finance artisanal activities. For the moment, we would like the ministry in charge of trade to strengthen the financial capacity of the Agency for Financing and Promotion of Small and Medium Enterprises (AFP-PME) which will for the moment play this role. And sooner or later we can set up a fund to finance craft activities," highlighted the first head of the Chamber of Craft Trades.
Seydou Kélir Tou recognized that artisans had difficulty accessing public procurement before the signing of the framework agreement. "Two years ago, there was a problem with public procurement. Artisans did not really have access to public orders in an organized manner with much lighter conditions. To begin with, it is a little difficult for the different ministerial departments to be able to adapt and release all their needs in the field of crafts but we are in the process of raising awareness at the level of the different ministerial departments. And they are understanding, especially with the concept of consuming local," he noted.
The general director of the Chamber of Crafts believes that crafts should be seen as the basis of the development of Burkina Faso. For him, as long as the Burkinabè do not understand that the starting point for a country's true development is through craftsmanship, the country will always lag behind.
__
(Featured image by R ARCHITECTURE via Unsplash)
DISCLAIMER: This article was written by a third party contributor and does not reflect the opinion of Born2Invest, its management, staff or its associates. Please review our disclaimer for more information.
This article may include forward-looking statements. These forward-looking statements generally are identified by the words "believe," "project," "estimate," "become," "plan," "will," and similar expressions. These forward-looking statements involve known and unknown risks as well as uncertainties, including those discussed in the following cautionary statements and elsewhere in this article and on this site. Although the Company may believe that its expectations are based on reasonable assumptions, the actual results that the Company may achieve may differ materially from any forward-looking statements, which reflect the opinions of the management of the Company only as of the date hereof. Additionally, please make sure to read these important disclosures.
First published in lefaso.net. A third-party contributor translated and adapted the article from the original. In case of discrepancy, the original will prevail.
Although we made reasonable efforts to provide accurate translations, some parts may be incorrect. Born2Invest assumes no responsibility for errors, omissions or ambiguities in the translations provided on this website. Any person or entity relying on translated content does so at their own risk. Born2Invest is not responsible for losses caused by such reliance on the accuracy or reliability of translated information. If you wish to report an error or inaccuracy in the translation, we encourage you to contact us.