Good News For Cannabis Investors as Winn-Dixie Stores Inc. and Square Inc. embrace the CBD market
Big-name brands are now beginning to embrace CBD. Winn-Dixie (NASDAQ: WINN) and Square Inc. (NYSE: SQ) have already taken steps to insert themselves into this growing market. Square Inc. wants to enable CBD companies to process payments more quickly and Winn-Dixie has worked with Veritas Farms Inc.(OTC: VRFM) and other CBD companies to bring the benefits of CBD to their consumers.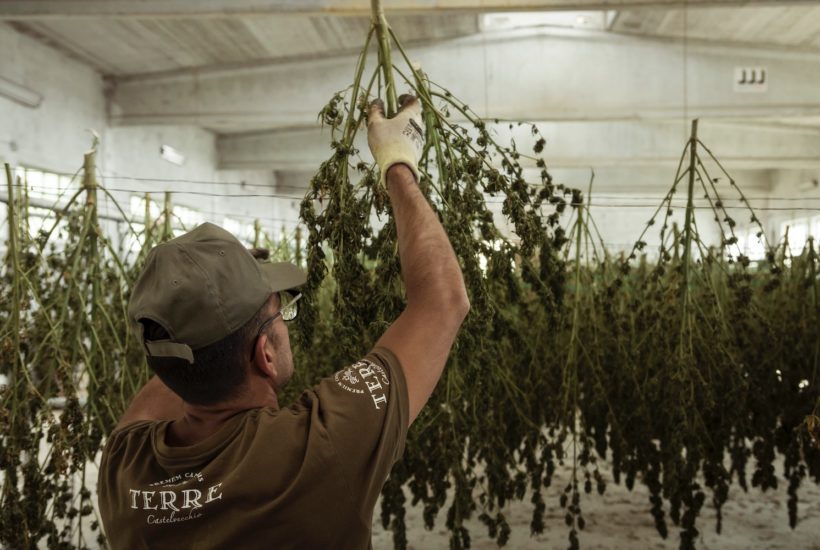 Investors are finally becoming comfortable with cannabidiol. CBD companies have traded on the New York Stock Exchange since 2015.
However, the sector is still young and innovation is constant. Two impressive companies are making waves, the payment processor Square, Inc. (NYSE: SQ) and the CBD company Veritas Farms, Inc. (OTC: VFRM).
Square enters the CBD circle
Square is already a top player in payment processing. The company stayed completely out of the cannabis market for a long time, including CBD products. You can read Square's attitude on the website where it said that "sellers cannot sell marijuana or similar items on our platform".
The company still does not allow dealers to sell marijuana-related products through its services. Although 33 states allow the legal use of medical marijuana and 11 other states allow the free sale of marijuana, federal cannabis remains illegal in the United States.
It is a different story for CBD, thanks to the adoption of the Farm Bill in December 2018 which effectively legalized hemp products. This milestone prompted Square to move into the CBD area earlier this year, launching a limited CBD beta program at the company's invitation.
This trial seems to have gone very well. In early October, Square announced that its platform was officially available to dealers selling CBD products. The company now enables retailers to accept payments for CBD products online, via their card readers or via mobile apps.
CBD could be a lucrative business for Square. The company charges between 3.9% and 4.8% of total sales plus $0.10 to $0.30 per transaction, depending on the payment method. The most optimistic forecast is that CBD could be a $22 billion market. Most analysts are not quite as optimistic, but the consensus is that CBD will be a large, multi-billion dollar market.
Beyond CBD
CBD providers are expected to flock to Square, as many other retailers are currently doing. The company's products and services make it easier to do business. While CBD is a great growth opportunity for Square, there are other opportunities beyond CBD.
Square offers a complete ecosystem for sellers of all types of products and services. The company is most famous for its small credit card readers. You can see them almost everywhere. It also offers applications that help companies manage their businesses, including payroll, points of sale and marketing systems.
This ecosystem has also extended to individuals. Squares Cash app enables peer-to-peer payments via mobile phones. This app has become more popular than similar PayPal offers and is now a $500 million area for Square.
The company also strives for growth in other ways. Square has seen enormous growth in small businesses in the past. Now it's also about bigger companies. In addition, the company expects to be able to achieve strong growth in international markets. With the global opportunity six times greater than the US market alone.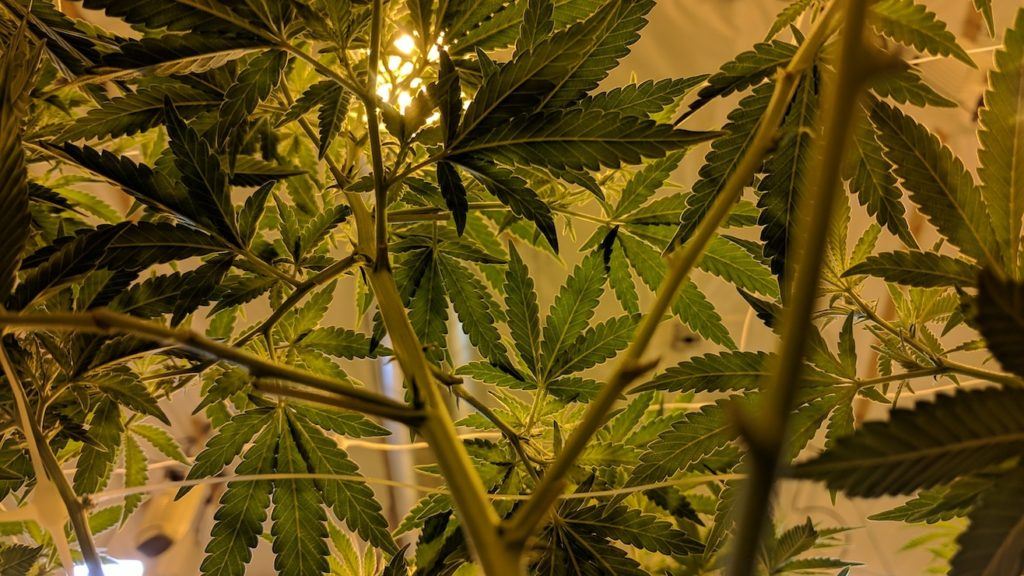 Square recorded 44% more sales in the last quarter than in the previous year. Adjusted revenue, which excludes Bitcoin costs, transaction-based costs and deferred revenue adjustments, rose 46%.
Wynn Dixie has finally embraced CBD
Securing lucrative partnerships is difficult, even when you are not dealing with once-illegal products. Supermarket super-chain Wynn Dixie (among other chains) have recently announced that they will be carrying a variety of CBD products, provided by Vertias Farms Inc. (OTC: VFRM) and a number of other CBD companies.
After a lengthy evaluation, the supplier of CBD products claims that they can provide the quality and reliability that consumers seek. The collection of stores will offer over 65 CBD-based products at over 500 stores throughout the southeast US states.
Veritas Farms is a unique CBD prospect
Founded in 2015, Veritas is a highly successful producer and distributor of CBD products. In Q2 2019 Veritas generated more than $2.9 million in total revenue. That is a 500% increase since Q2 2018. The company's gross profits reached $1,523,413 and thanks to great results, managed to reduce the liabilities by over $1.3 million.
Veritas' impressive growth was generated by an aggressive plan to expand its distribution network, which now hit the staggering number of 4.000 retailers and partners across the US, including 1.350 Kroger Family of stores locations. This was also achieved through huge online sales and extensive international distribution, including the emerging European cannabis markets.
Veritas Farms focuses on transparency and on offering high-quality CBD products. The company owns a 140-acre industrial hemp farm and facility in Pueblo, Colorado. In this way, Veritas maintains control over the whole supply chain. Its nine categories of products, with over 60 SKUs, include lotions, tinctures, vape oils, and vegan capsules.
The CBD sector is set to grow rapidly over the coming years and we should expect to see impressive results from outside innovators like Winn-Dixie, Square, and Veritas Farms.
__
(Featured image by Terre di Cannabis via Unsplash)
First published inonvista, a third-party contributor translated and adapted the article from the original. In case of discrepancy, the original will prevail.
Disclaimer: Although we made reasonable efforts to provide accurate translations, some parts may be incorrect. Born2Invest assumes no responsibility for errors, omissions or ambiguities in the translations provided on this website. Any person or entity relying on translated content does so at their own risk. Born2Invest is not responsible for losses caused by such reliance on the accuracy or reliability of translated information. If you wish to report an error or inaccuracy in the translation, we encourage you to contact us.