Google's Latest AI Update for 2022: What It Is, How It Works, and How It Can Affect Your SEO
If there's one thing Google's known for, it's the frequent updates to its algorithm. So, if you've heard about Google's latest AI update, and you're wondering what it is and how these algorithm changes affect search rankings, then this article is for you. Learn all about Google's latest AI update, exploring what it is, how it works, and how it might affect your website's search rankings.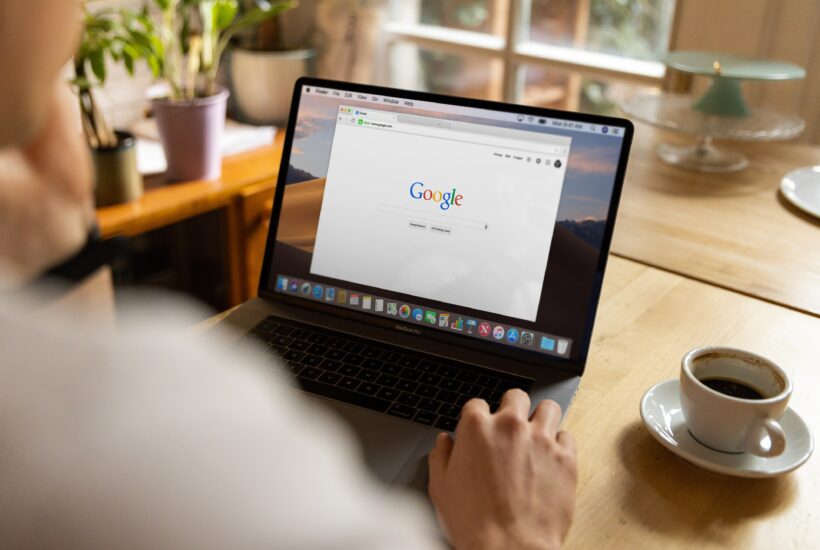 If there's one thing Google's known for, it's the notoriously obtuse and frequent algorithm updates applied to its search engine.
Given catchy names like Big Daddy, Panda, Penguin, and Hummingbird, these updates can have a significant effect on the way search engine optimization is done, and a devastating effect on website rankings.
As a result, what were once considered best practices can quickly become obsolete not long after Google announces its next update, causing marketers to have to scramble to understand how to navigate these changes, often to no avail.
To make things worse, in an effort to protect user experience, and prevent people from exploiting its algorithm, Google tends to be quite vague about what these updates truly mean, and how they actually affect SEO.
With that said, even though it can be annoyingly tough to understand the effect of these updates, the best thing we can do is try to learn as much about them as possible.
So, if you've heard about Google's latest AI update, and you're wondering what it is and how these algorithm changes affect search rankings, then this article is for you.
Keep reading to find out what this latest update is, how it works, and how it might affect your website's ranking.
MUM: Google's Latest AI Update
The latest algorithm update from Google is called Multitask Unified Model, or MUM for short, which is pretty ironic considering how tight-lipped the search engine giant tends to be.
In a nutshell, this update is built to improve user experience by providing more relevant search results through a better understanding of the feelings and intent of users.
The idea is to prevent people from having to make multiple search queries when trying to get answers to complex questions, which makes sense, given that Google is all about making things more convenient for users.
In an article from Google's Vice President, Search, Pandu Nayak, he says "we find that people issue eight queries on average for complex tasks".
The article goes on to say that ideally, Google wants its algorithm to be able to answer your questions in the way a subject matter expert would, where you could ask a single question and "get a thoughtful answer that takes into account the nuances of your task at hand and guides you through the many things to consider."
READ: How To E-A-T Your Way to the Content Google Likes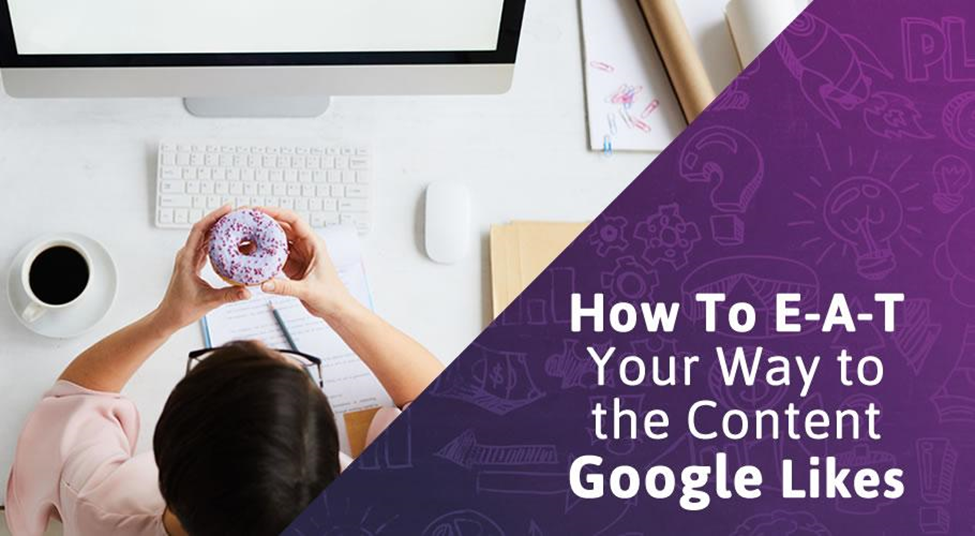 Google can be incredibly picky when it comes to content.
It tends to favor content that offers value and relevance for users, and one of the ways it makes those distinctions is by considering the expertise, authority, and trustworthiness of content creators.
This article discusses why these aspects are so important, how they affect SEO, and how to go about improving your E-A-T rating.
How Does Multitask Unified Model Work?
Using the Text-To-Text Transfer Transformer, otherwise known as T5, Google's latest AI update gives its algorithm a much greater understanding of language in general, which allows it to better understand what people are searching for, and therefore offer more relevant and helpful search results.
T5, which is a machine learning technique for natural language processing (NLP), is 1,000 times more powerful than BERT, Google's last major NLP update, which helped its algorithm to better understand the full context of words by considering the words that come before and after them.
Now, what's different about MUM is that besides being able to understand language, it can also generate it.
It's also trained in 75 different languages, and has the capability to bring relevant information to you, even if it's not written in the same language you used to write your search query.
It can handle many different tasks at the same time, and it's multimodal, so it can understand information in the form of text, but also through images, as well.
In addition, Google plans to expand its ability to understand information through even more modalities, including things like video and audio.
In any case, MUM's capabilities have yet to be fully implemented, but Google vows to continue using its new "AI milestone" to improve its search engine in the months and years ahead.
That being said, one day, you might be able to take a photo of your favorite wok and ask, "Is this the best pan for cooking pad thai?", and Google will be able to provide highly relevant results, using just a single image and a few words.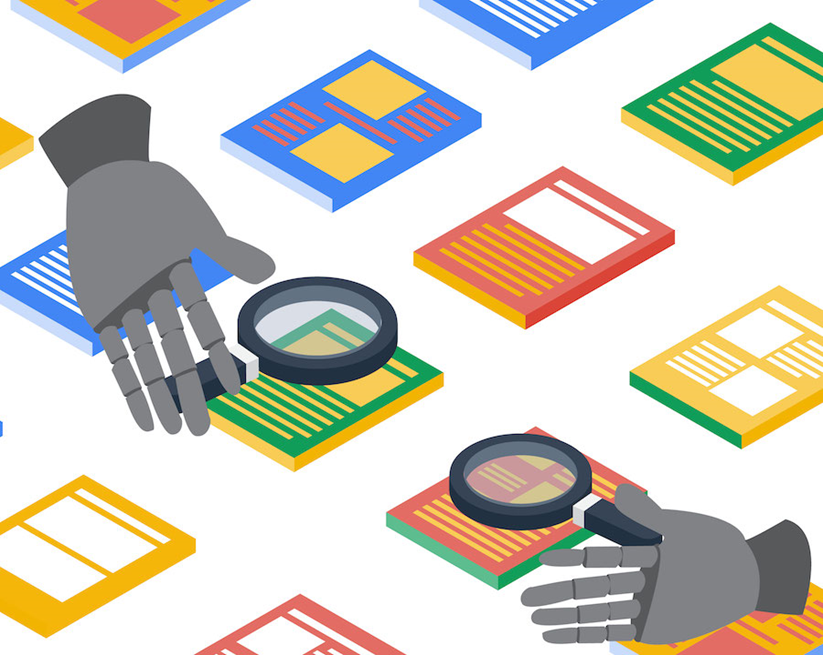 How Will MUM Affect Search Rankings?
So, how will these algorithm changes affect search rankings?
Well, given the multitude of possibilities posed by this new update, it's certainly safe to say that MUM is going to have a significant effect on the way websites are ranked on Google.
But considering the fact that MUM's functionality has yet to be fully realized, it's pretty tough to say exactly how it's going to affect search rankings and the world of SEO in general.
And Google's not making this any easier to understand either.
As pointed out in an article from Search Engine Journal, when Google's Search Advocate, John Mueller, was asked what percentage of searches in the U.S. would be impacted by MUM, he gave a characteristically vague answer.
"I have no idea," he said, explaining that MUM is "something that can be applied to lots of different parts of search," and "It's not so much that you would isolate it to just ranking."
So, while the effect of Google's latest AI update will probably never be quantified, what we do know is that, at least when it comes to search rankings, this update is essentially more of the same.
As always, Google's main goal is to provide the best possible experience for users, and this update maintains that same focus.
Ultimately, its purpose is to provide even more relevant results, and therefore I believe the main effect of this update on search rankings will be to further increase the importance of content quality and user intent.
The end result will be that content that doesn't provide solid value, or doesn't put an emphasis on the intent of users will continue to be pushed further and further down the search rankings, even more than it already has been by previous algorithm updates.
That being said, the best thing you can do to protect your website ranking from the effects of this latest update is to make user experience your primary focus.
__
(Featured image by Firmbee.com via Unsplash)
DISCLAIMER: This article was written by a third party contributor and does not reflect the opinion of Born2Invest, its management, staff or its associates. Please review our disclaimer for more information.
This article may include forward-looking statements. These forward-looking statements generally are identified by the words "believe," "project," "estimate," "become," "plan," "will," and similar expressions. These forward-looking statements involve known and unknown risks as well as uncertainties, including those discussed in the following cautionary statements and elsewhere in this article and on this site. Although the Company may believe that its expectations are based on reasonable assumptions, the actual results that the Company may achieve may differ materially from any forward-looking statements, which reflect the opinions of the management of the Company only as of the date hereof. Additionally, please make sure to read these important disclosures.