How businesses can stand out in the digital marketing crowd using AR
Digital marketing is tough. While the democratization of tools and platforms has given unprecedented power to even the smallest brands, it has also leveled the playing field, making it harder to stand out. Businesses looking to stand out need to find novel ways to catch attention. Augmented reality is one such opportunity, with early adopters seeing huge rewards for their efforts.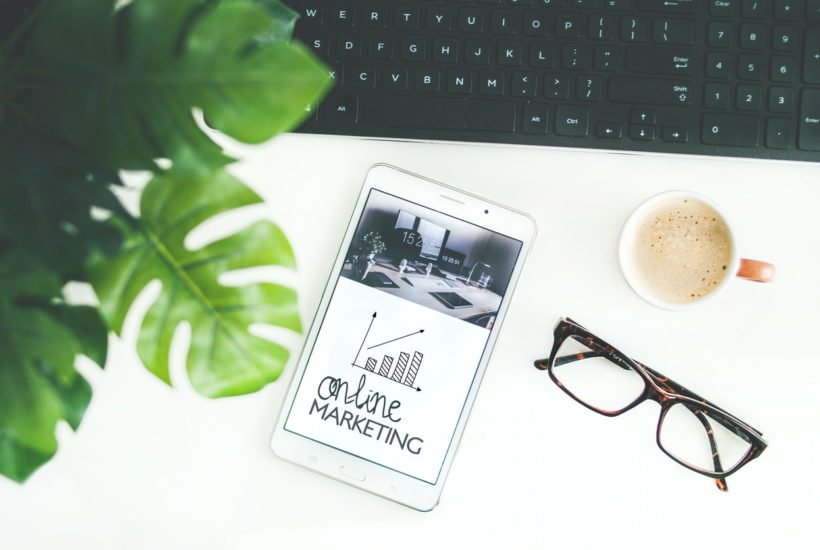 Technology has democratized marketing so much that everyone from the biggest to the smallest brands now has access to the same tools and techniques. Thus, to stand out in this day and age, brands need to find novel ways to stand out from their competitors.

Of course, this is easier said than done. Sparks of creative genius aren't easy to find, so relying on this alone won't deliver results for everyone.
However, technology progresses and, just as there was when digital marketing first emerged, new opportunities arise. Today, that big opportunity is Augmented Reality (AR) technology—a novel technology that's delivering massive results to early adopters.
First, what is augmented reality?
Augmented reality, as its name suggests, is fundamentally about augmenting reality. That is to say, it's about enhancing the real world with digital information. This enhancement can be text, graphics, or even digitally editing out things the user would otherwise see.
AR technology has now been around for a little while now. The most famous early example was probably the Google Glass product that ultimately failed to gain traction. Following this, what finally popularized it in the public's imagination was Pokémon Go.
However, Google's early flop and Pokémon's limited gaming experience have, until now, somewhat restricted our imaginations when it comes to designing AR apps and experiences. But that's all starting to change now, especially in the field of marketing where brands are seeing stellar results.
What kinds of experiences are brands building?
Here's a quick handful of AR experiences that brands have already built.
Retro gaming on food and drink packaging
A popular example of brands using AR is Pizza Hut's experience where their customers can play Pac-Man right on the pizza boxes their food was delivered in. All they have to do is scan a QR code to activate the game and bring a 3D Pac-Man game alive on their pizza box.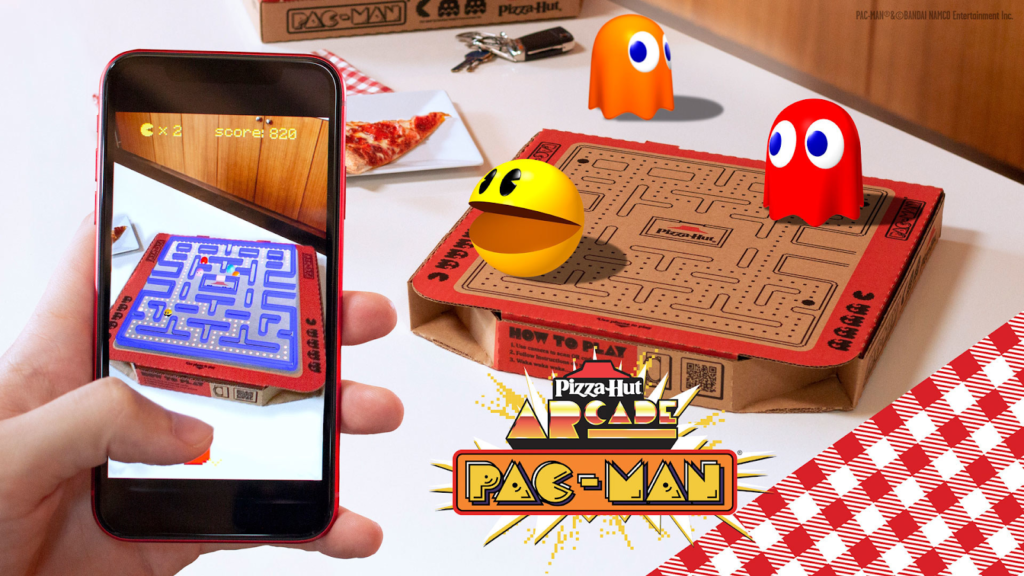 But Pizza Hut isn't the only brand creating experiences like this, with many lesser-known brands joining them. Another popular example that's been gaining attention on the internet (although it was made by an independent developer that allows brands to licence it) is Beer Invaders, which puts a retro Space Invaders game right on top of an ordinary beer can.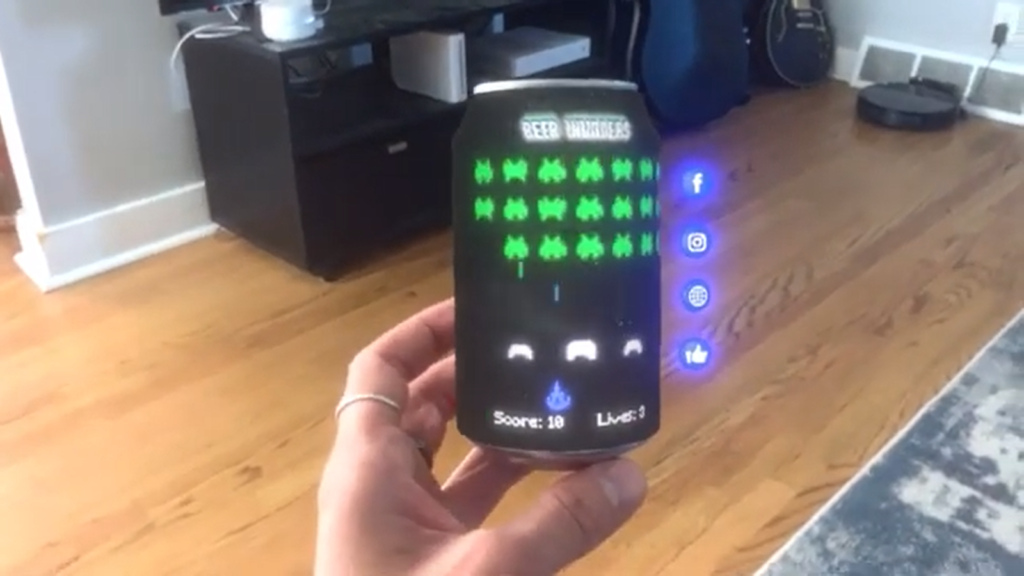 Redecorate your home without moving a thing
One of the earliest examples in this space was Ikea's 'place' app, which allows current and future customers to try out the company's range of furniture in their own home. This enables them to quickly explore the different ways of combining and arranging Ikea's products, allowing them to visualize how the real items look once installed.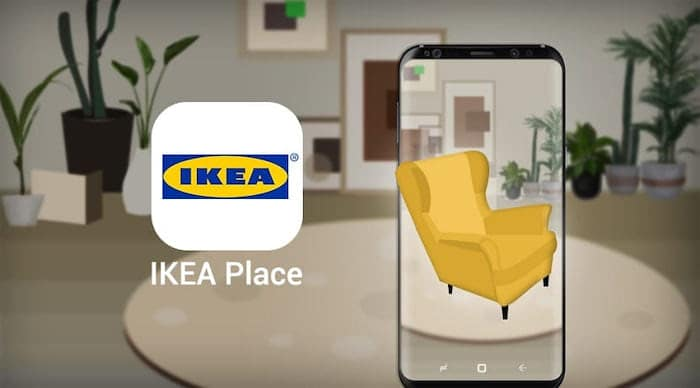 This category of app is quickly catching on, and AR specialists like XRApplied are now delivering ready-to-go solutions for businesses looking to leverage this technology. For example, the company has created an AR Flooring App that's ready-to-go for any flooring manufacturer or retailer wanting to use this technology. All the company needs is design samples to load into the app, and the company's customers can then try out their entire catalog of flooring products in their own home.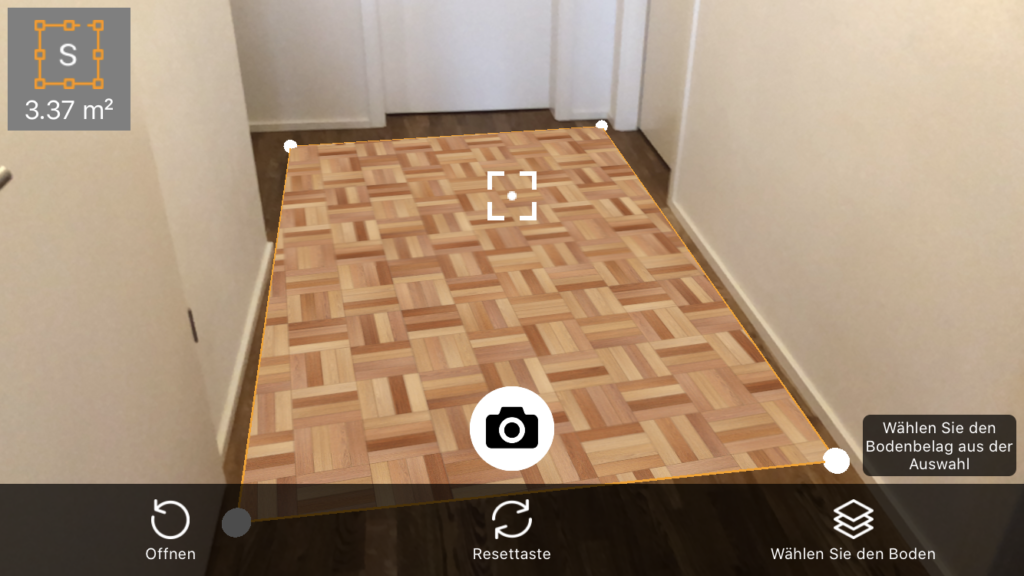 Virtual try ons, without visiting a store
In a similar theme to home redecoration, multiple brands have been experimenting with virtual try ons lately. This is where users can use apps on their phones to see how real products look when they wear them. For example, to try on a pair of sneakers, you'd simply point the camera at your feet to see a selected pair appear as if you were really wearing them.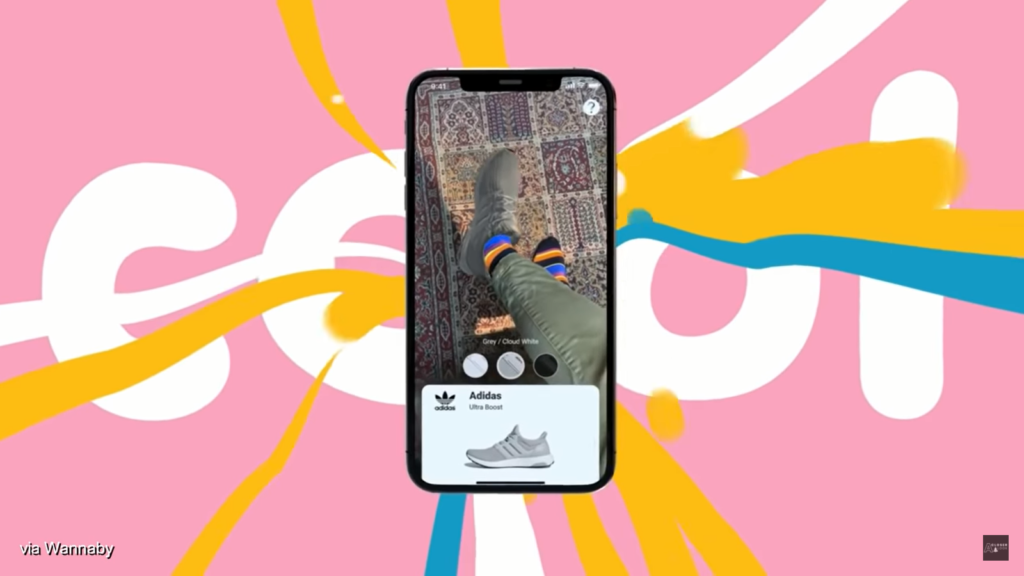 Virtual try-ons aren't limited to shoes and clothing either, and the concept can be expanded to literally anything on the body. Amazon's AR Salon, for example, allows clients to see how a different hairstyle or color looks. And it would be remiss to leave out one of the most popular use cases for this technology: makeup apps.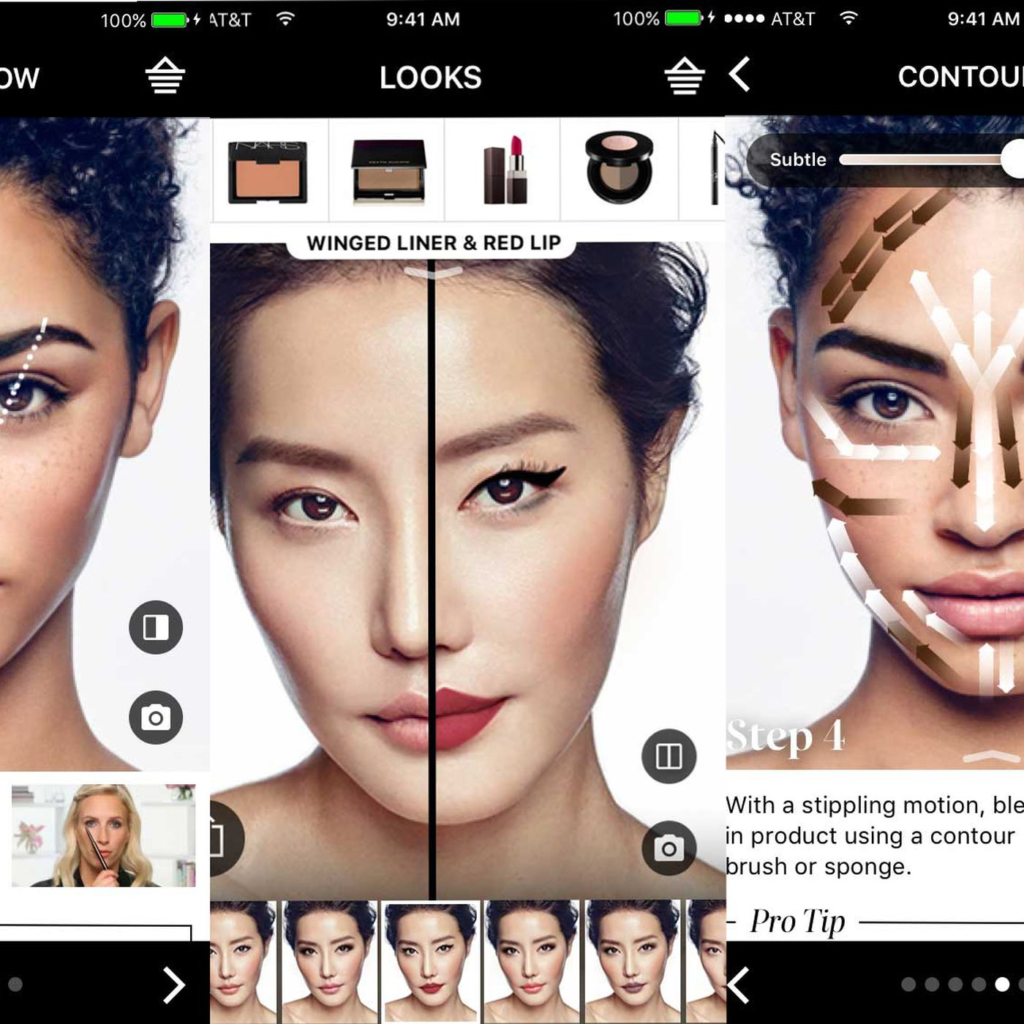 The results speak for themselves
For the brands that are creating or using the sorts of experiences we've explored above, the results that AR delivers are far beyond anything we've seen since the early days of online advertising. Consumers are more engaged (and for longer periods). Customer decision anxiety is reduced, leading to lower purchase hesitation. And, most importantly, sales go right up.
In one classic example, a case study by Facebook Ads showed that one retailer experienced a 7.9 point increase in brand awareness, a 53% higher clickthrough rate, and a 28-point
increase in purchases. Then there's also the broader Shopify study, which showed retailers using AR experiences, on average, see a 90% boost in conversion rates, with some experiencing an increase of as much as 250%.
How can the average business get started in AR marketing?
For the average SME, the idea of delving into AR might seem a little too high-tech and overwhelming. But it needn't be, and it doesn't need to cost the earth either.
As we already touched on in our exploration of experiences and apps above, there are companies out there with ready to go AR business solutions. Most notable amongst them are XRApplied who, in addition to their flooring app, have created an entire AR ecosystem tailored to SMEs.
Looking closer, the company's offer is much deeper than just a ready-to-go flooring app. Indeed, rather than building prefabricated apps, it focuses on building tailor-made apps quickly and efficiently by leveraging ready-to-assemble components. For example, it can build all manner of AR catalogs/try on style apps by leveraging pre-built base components.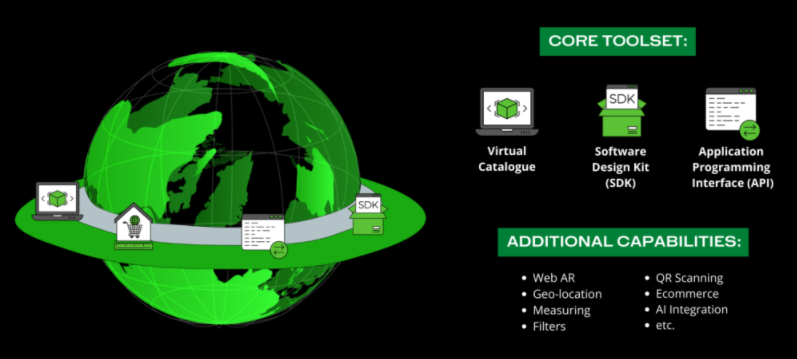 The company calls this (unsurprisingly) the XRA Toolkit, and it includes things like web AR, geolocation, and AI integrations, amongst other things. The idea is that the company can minimize one-off coding by stitching together these components rather than building everything from scratch. This allows rapid, cost-effective application development, thus democratizing the world of AR, just like many other digital marketing tools already are. Businesses wanting to stand out would be wise to adopt this opportunity early.
__
(Featured image by Dominika Roseclay via Pexels)
DISCLAIMER: This article was written by a third-party contributor and does not reflect the opinion of Born2Invest, its management, staff, or its associates. Please review our disclaimer for more information.
This article may include forward-looking statements. These forward-looking statements generally are identified by the words "believe," "project," "estimate," "become," "plan," "will," and similar expressions. These forward-looking statements involve known and unknown risks as well as uncertainties, including those discussed in the following cautionary statements and elsewhere in this article and on this site. Although the Company may believe that its expectations are based on reasonable assumptions, the actual results that the Company may achieve may differ materially from any forward-looking statements, which reflect the opinions of the management of the Company only as of the date hereof. Additionally, please make sure to read these important disclosures.