How to Leverage Your Love of Sports in Investing
So you love sports but find yourself investing in banks, mines, and other more traditional stocks. Why? If it's because you don't think there are other opportunities out there, it might be time to think again. Here we outline three massive opportunities where you can leverage your sports passion and knowledge to your advantage, beating out other investors and making some huge gains.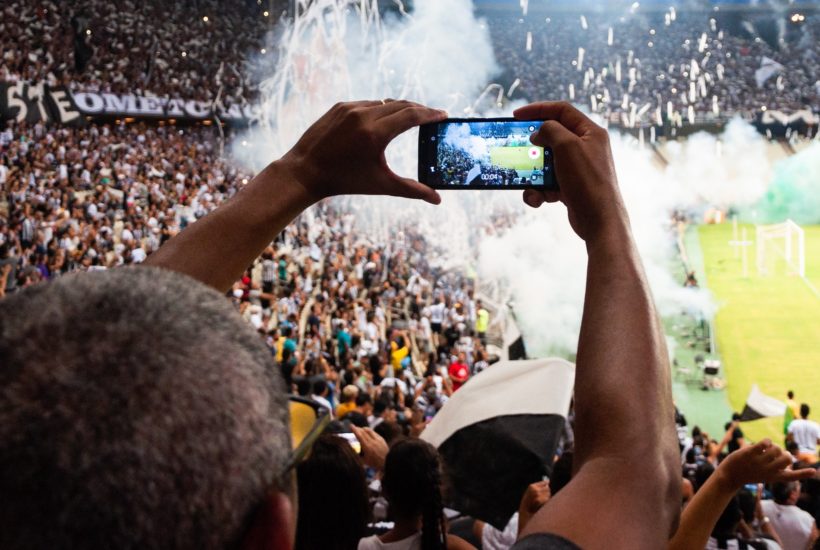 As in many aspects of life, we often do much better when we're actually interested in the subject at hand. This should be a given. If you love sports and want to read about it all the time, you're going to have a much easier time understanding the whos and whats of the field than you are reading some bank's annual report that's got you falling asleep after two paragraphs worth of regulatory risk analysis.
So why is it that, when it comes to investing our money, we somehow throw this principle out the window and put our money away in stocks and assets we have no real interest in understanding?
In some cases, the lack of other options might be one reason. After all, many stock exchanges around the world are dominated by banks, mines, and tech companies. However, once we look a little deeper, there are plenty of options hiding beneath the surface. And, if you actually care enough about the subject to do your own research, you might just uncover some hidden gems.
Let's take a look at some that are out there for sports fanatics looking for their next investment opportunity.
Sports NFTs
Okay, so NFTs might not be the most secure investment going around right now. And it's true that many of them are objectively worthless. However, they've also reached a huge level of momentum, which means they're not going away any time soon. And, for many sports fans, they're something that should already be intimately familiar: trading cards.
That's right, for all the hype and novelty that NFTs are generating, they're really nothing more than the digital equivalent of the same old trading cards that have been floating around for generations now. The only difference is that the blockchain is there to act as a sort of authenticity certificate, guaranteeing that your NFT isn't just some cheap copy knocking off the original.
The other reason to look at NFTs as a sports fan is that your knowledge here is invaluable, especially at this early stage where NFTs are largely the domain of the Web3 crowd. Once serious sports collectors start paying more attention, there are going to be some NFTs that take off in value owing to who, or what they're commemorating. Likewise, there will be some that will crash in value. This is where your knowledge of the field will prove invaluable.
eSports Investing
Yes, this is another one of those slightly left-of-field suggestions. In fact, depending on the type of sports fan you are, you might not even think of eSports as sports.
But, in any case, it's hard to deny that eSports have really risen to prominence in the last couple of years. And while the hype bubble might have cooled compared to what it was during the height of Covid, eSports is still here and it's not going away. You should also expect it to be a high-growth area of investment for a good few years to come.
Again, this is an area where having a deep familiarity with sports may just prove to be an invaluable advantage. While your knowledge here isn't going to help you pick which gaming company's about to release the next big blockbuster game, you will at least be able to identify other opportunities.
One opportunity would be identifying eSports promoters running tournament formats that are likely to become highly profitable. For example, if you've paid attention to the kinds of spectator sports that are growing and falling, you can bet that similar trends will carry over into eSports as it evolves.
Sports Fundraising
Fundraising might seem like an unusual one at first. But it makes a lot more sense once you understand how it all works.
First, to get one thing straight, this opportunity has nothing to do with going out and selling chocolates on behalf of a sports club or anything of that nature. Remember, we're here to talk about investment opportunities, so here it is.
A new company, ChallengerX (AQSE: CXS), has recently come onto the sports market with a full-service sports fundraising and marketing SaaS platform that's aimed squarely at every single amateur and semi-professional team in the world. The promise here is that the company has a way for sports clubs to raise more money, all without having to spend any money. Intrigued?
How it works is quite simple—a large part of the company's offering is based around affiliate marketing. Basically, ChallengerX builds a range of tools (social media deep links, website plugins, etc.) that clubs can use to promote affiliate offers to their fans. In return, the club receives a commission on all fan purchases.
Additionally, ChallengerX handles all the affiliate relations, fund collections, and the technical side of things, leaving the sports club to just do what it usually does online, but with the added affiliate twist. In return, ChallengerX takes a small cut of affiliate revenues the sports clubs generate.
There Are Plenty of Other Opportunities Out There
As you can see, there are numerous investment opportunities out there beyond the usual crop of go-to stocks. All it takes is a little research and a willingness to take an interest in the niche to identify the opportunities. But, as a sports fan, that part's already taken care of—you know how valuable some players' NFTs could be, and you know just how much sports club fundraising can be worth.
Of course, there is a world of other opportunities beyond what we've outlined here. Really, we're only just scratching the surface. But, before you go any further, you'd do well to check out these ones first. In particular, if you're hesitant about trying anything new like NFTs, ChallengerX's public listing keeps it well within the realms of traditional finance, making it a perfect springboard into sports investing.
—
(Featured image by Israel França via Pexels)
DISCLAIMER: This article was written by a third party contributor and does not reflect the opinion of Born2Invest, its management, staff or its associates. Please review our disclaimer for more information.
This article may include forward-looking statements. These forward-looking statements generally are identified by the words "believe," "project," "estimate," "become," "plan," "will," and similar expressions. These forward-looking statements involve known and unknown risks as well as uncertainties, including those discussed in the following cautionary statements and elsewhere in this article and on this site. Although the Company may believe that its expectations are based on reasonable assumptions, the actual results that the Company may achieve may differ materially from any forward-looking statements, which reflect the opinions of the management of the Company only as of the date hereof. Additionally, please make sure to read these important disclosures.