Breakthrough Crypto Profits — Top Earners Are Turning to ICONOMI Copy Trading
Earlier this year, Goldman Sachs declared Bitcoin to be the best risk-adjusted performer out of all asset classes. Since then, Bitcoin has jumped by over 50%, and many analysts are now predicting bigger things leading into 2024. This has smart crypto investors turning to copy trading platforms like ICONOMI, where many are now seeing breakthrough profits as they copy leading trading strategists.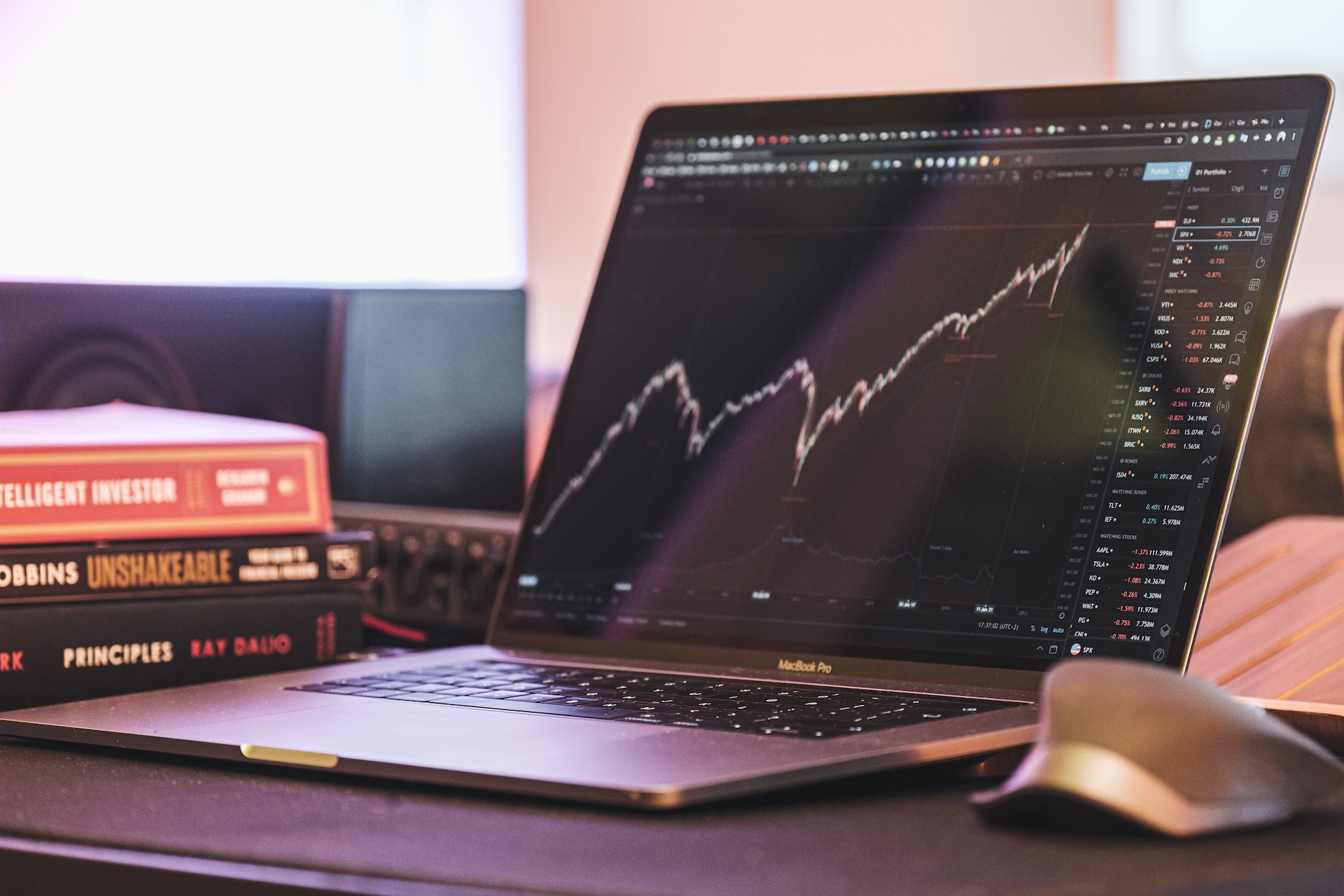 While the crypto hype market of recent years might have cooled somewhat, the upside potential of crypto is now higher than ever.
In fact, at the start of this year, Goldman Sachs declared Bitcoin as the best-performing asset in terms of risk-adjusted returns, beating out gold, stocks, bonds, and every other asset class you can think of.
Since then, according to price data provided by leading trading platform ICONOMI, Bitcoin has skyrocketed by over 50%. And, depending on who you ask, the upside potential runs way higher than this.
Now, most clued-in crypto investors and traders are eyeing promising events on the medium-to-long term horizon, such as the 2024 Bitcoin halving. This is a point in time when the reward for mining Bitcoin will literally halve, theoretically sending prices through the roof.
Of course, nothing is ever that simple. Maybe the expected boost from the 2024 Bitcoin halving is already priced into the market?
Or maybe the lingering effects of the crypto winter are still suppressing prices?
And, as if things weren't already complicated enough, if you're going to fully capture the value of any price changes, you'll need to buy and sell at the right time.
All of this leads to one big question: How does the average investor find success bringing crypto into their portfolio without having to dedicate inordinate amounts of time to following the markets?
One solution is the burgeoning world of copy trading platforms like ICONOMI.
Here's what you need to know.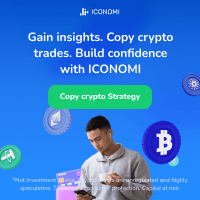 Here's How to Copy Trade Your Way Into Crypto With ICONOMI
If you haven't already heard about the growing movement behind copy trading platforms like ICONOMI, here's how it works.
Copy Trading in a Nutshell
This is a quick outline of how copy trading works:
A successful crypto trader makes their strategy public, allowing other people to copy their trades.
In return, the lead trader will earn a performance fee based on the net growth of the assets copying their strategy. (This is a little like how a hedge fund works — the main difference is that the lead trader doesn't directly manage the copying trader's assets. Instead, everyone maintains direct control over their own assets.)
Regular investors can choose to allocate a percentage of their portfolio to copy the most successful traders. This can all happen automatically, allowing for hands-off automation.
As a strategy starts to provide returns, everyone profits. Copying traders keep most of the profit, while a small percentage goes towards rewarding the lead trader.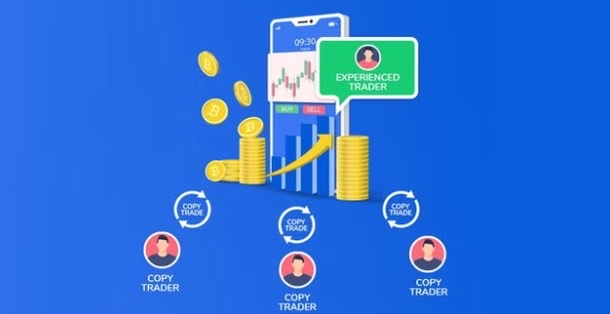 How to Chose a Copy Trading Platform
While there are several copy trading platforms around covering a variety of asset classes, they aren't all created equal.
For starters, many of the biggest names in the industry started out as regular stock-focused platforms, only tacking crypto on as an afterthought. Generally, you'll want to avoid these platforms.
Yes, most of them are perfectly adequate if you also want to allocate some of your portfolio to copy trading stocks. But, for the crypto portion of your portfolio, you're going to be better off on dedicated crypto trading platforms like ICONOMI.
The reason here is simple. If you want to copy trade the best crypto traders, then you'll want to hang out where the best crypto traders go. Usually, it's dedicated crypto trading platforms.
As for why the best crypto traders gravitate towards dedicated crypto platforms like ICONOMI, that's also simple. Aside from finding much better, crypto-oriented trading tools, dedicated platforms like ICONOMI generally also have better liquidity, tighter spreads, faster order execution, and a bunch of other features that outperform larger catch-all platforms when it comes to trading crypto.
Taken together, this all adds up to making crypto trading more profitable when its done on a dedicated crypto trading platform like ICONOMI.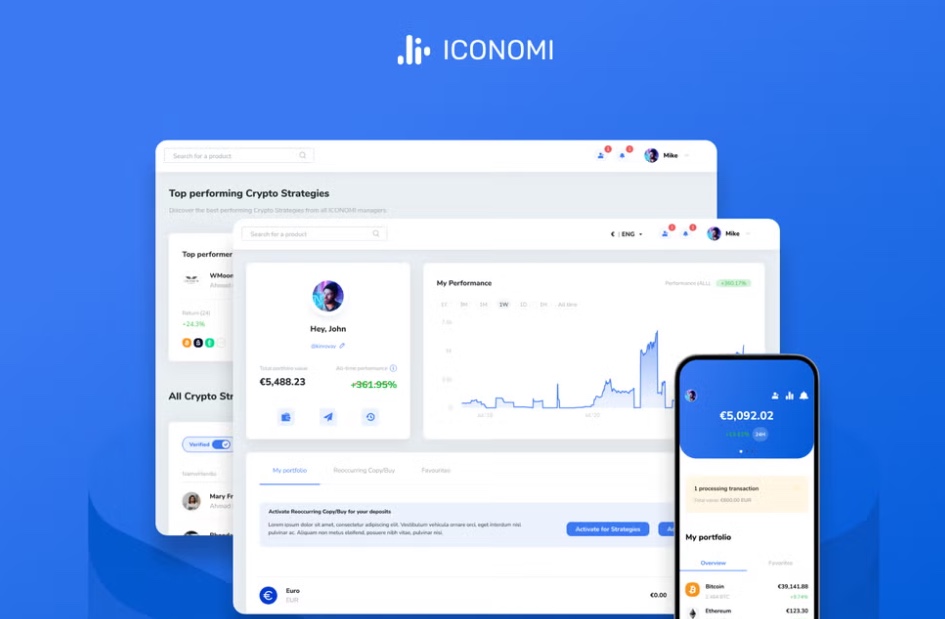 What You Could Earn By Copy Trading
Before we take a look at what you could earn by copy trading on a platform like ICONOMI, a little disclaimer is probably in order.
You know the drill — past performance doesn't guarantee future performance, investments and trading carry certain risks, etc., etc.
So, with that out of the way, here's a snapshot of what a few lead strategists have earned over the the long run over on ICONOMI.
There are, of course, much bigger gainers over on ICONOMI, but we've avoided listing them here. The generally accepted wisdom in all trading and investing circles is that the bigger the return, the bigger the risk.
With that said, if you can stomach the additional risk that comes with pursuing a high-return strategy, we've seen returns exceeding 1000% from the top traders on ICONOMI.
How to Get Started Copy Trading on ICONOMI Today
In 2023, there's a pretty broad consensus that crypto should make up at least a portion of your portfolio. (Remember, Goldman Sachs considers Bitcoin to be the best risk-adjusted performer out of all the asset classes.)
It's also logical that, unless you're a crypto expert, you're going to be far better copy trading someone more experienced. And, to do that, your best bet is to head to a dedicated crypto trading platform like ICONOMI.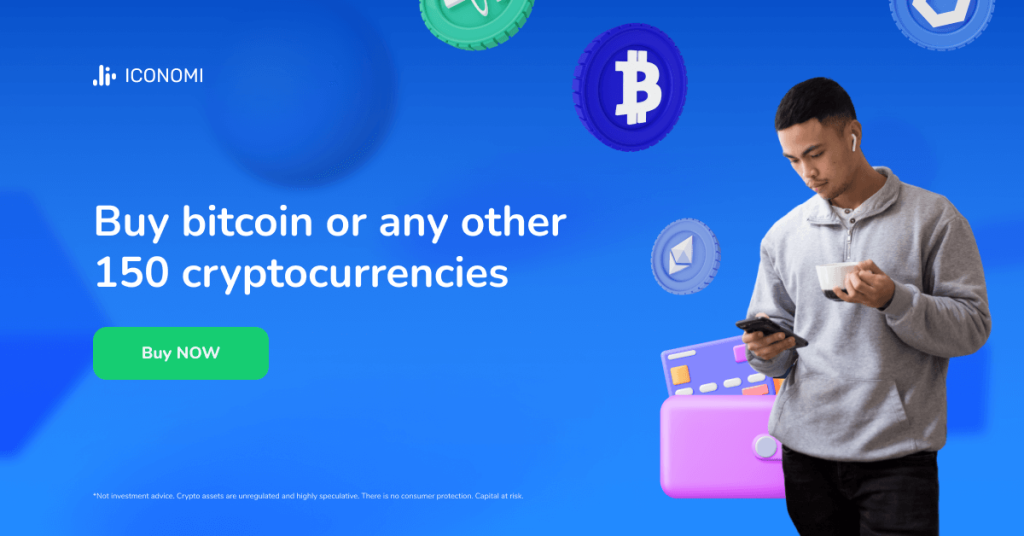 Once you've signed up and cleared the usual AML/KYC steps, getting started copy trading crypto is dead simple. All you need to do is find a strategy you want to copy, allocate some of your assets to that strategy, and the ICONOMI platform will take care of the rest.
As for finding a successful strategy, there are a number of ways to go about it. One option is to find a strategist you can trust elsewhere on the internet. For example, TheCryptoOwl Strategy [1Y performance: +60.18%] is run by a popular crypto pundit who regularly posts over on Twitter and runs their own website.
Alternatively, the more direct approach will be to use the tools over on ICONOMI to filter strategists based on factors such as their 1Y performance. This is usually a great indicator of who's on the money when it comes to trading crypto.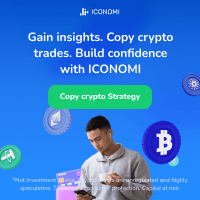 __
(Featured image by Yiorgos Ntrahas via Unsplash)
DISCLAIMER: This article was written by a third party contributor and does not reflect the opinion of Born2Invest, its management, staff or its associates. Please review our disclaimer for more information.
This article may include forward-looking statements. These forward-looking statements generally are identified by the words "believe," "project," "estimate," "become," "plan," "will," and similar expressions. These forward-looking statements involve known and unknown risks as well as uncertainties, including those discussed in the following cautionary statements and elsewhere in this article and on this site. Although the Company may believe that its expectations are based on reasonable assumptions, the actual results that the Company may achieve may differ materially from any forward-looking statements, which reflect the opinions of the management of the Company only as of the date hereof. Additionally, please make sure to read these important disclosures.