Is impact investing worth the hype?
There are two approaches to impact investing: impact first or financial first. Investors engage in impact investing for conscious and financial reasons but also because this type of investing has become a trend, allowing them to accomplish a goal that the investor personally believes in. Can impact investing be just as profitable as any other investment?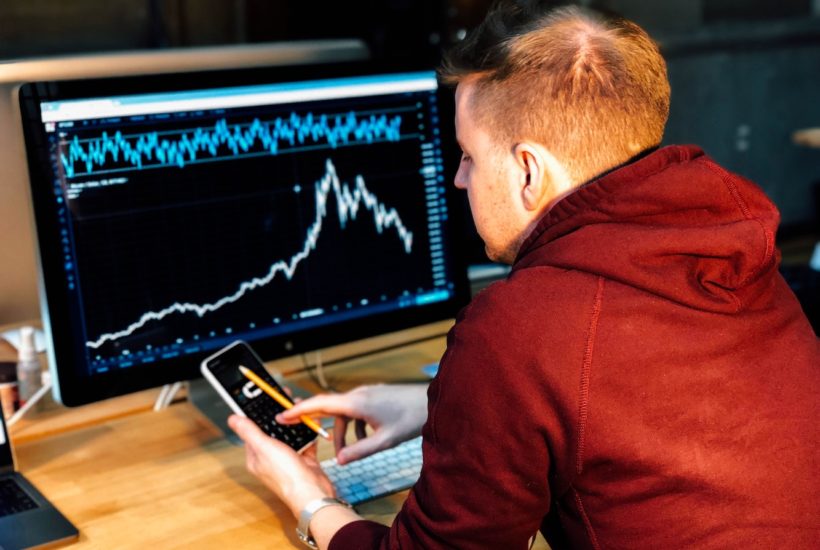 Saying that people have become more socially conscious within the last couple of decades wouldn't exactly be telling the truth. The truth of the matter is that the creation of the internet changed the world. Not only are we able to get information in an instant and get to know someone on the other side of the globe easily, but social media has also made it difficult for high profile people and businesses to keep unpopular practices to themselves.
Whether many people are striving to be better or just trying to make their image fit more positive ideals, backing a good thing is still doing good, regardless of intentions. From becoming a new movement or just helping an old one along, being more socially active has become a great image boost for many.
This is essentially how the term impact investing became mainstream despite the concept existing for a long time.
What is impact investing?
Impact investing means to invest in a business or organization that is striving to accomplish a goal that the investor personally believes in. Unlike giving to charity, this set on a moral compass also allows for the possibility of a financial return and essentially attaches the investor to the movement. With the investor attached through financial means, they're going to push harder for the success of the movement even if their own goal is to just get a good enough return.
The term impact investing was coined in 2007 as the practice became more popular, but the idea has been around for decades. There are two approaches to impact investing that have more or less already been described: impact first or financial first. The former is the investor focusing on achieving the goal of what they invest in, and the latter is to just get a high return for their effort.
Why is impact investing becoming popular?
There are many reasons why an investor would want to get into impact investing, mostly to try making a difference whilst also making a profit. The reasons why impact investing has found widespread popularity is a little different. Put simply, the internet connects the world and puts information at our fingertips. Not only do investors utilize impact investing for conscious and financial reasons but also because this type of investing has become a trend.
By gaining positive opinions from their customer base and the public, who are now focusing on being as socially conscious as possible, impact investing has become the trendy thing to do. Because the concept is a trend, a lot of movements go in and out of the spotlight fast. "It's one of the fastest-growing areas of the investment business," said Liqian Ma, head of impact investing research at Cambridge Associates.
Popular topics in the socially conscious sphere include equality, the economy, health, the environment and many other things that affect day to day life. Really hot button topics are fighting pollution and climate change because they are things that almost anyone can help with. For an investor, backing a business that focuses on those ideals should give them some type of return if the campaign is effective enough.
Does impact investing work?
The short answer is that impact investing can work but doesn't always, just like with any other investment. From the financial first approach, an investor should still play the smart game when they put their money into something. While a lot of impact investing is done privately, data from a report by J.P. Morgan shows success for investors with 68% reporting the investment met expectations and 65% reporting that the investment returned the average market rate.
From an impact first perspective, the investor still has to put their money behind the smart choice to really see a difference. There may be less financial success involved depending on the risks the investor is willing to take for their goals to be realized but backing an established organization or product can make the goal more possible rather than investing in something smaller. Again, just like with any investment, there's a risk of failure no matter how small.
Getting started
Impact investing is worth the hype. So long as the investor makes smart choices, they could see a substantial return while also backing a cause they believe in, not to mention the addition of a positive public spin if their investment isn't private. The drawbacks of impact investing are the same as any other kind of investing.
There may be more profitable ventures by putting money behind ideals the investor doesn't believe in or even stands against. Even so, impact investing could be just as profitable as any other investment depending on what's being backed. If you're an investor eager to work with something you believe in and not wanting to break the bank at the same time, just know that the smart money right now is on the impact of the socially conscious.
—
(Featured image by Chris Liverani via Unsplash)
DISCLAIMER: This article was written by a third party contributor and does not reflect the opinion of Born2Invest, its management, staff or its associates. Please review our disclaimer for more information.
This article may include forward-looking statements. These forward-looking statements generally are identified by the words "believe," "project," "estimate," "become," "plan," "will," and similar expressions. These forward-looking statements involve known and unknown risks as well as uncertainties, including those discussed in the following cautionary statements and elsewhere in this article and on this site. Although the Company may believe that its expectations are based on reasonable assumptions, the actual results that the Company may achieve may differ materially from any forward-looking statements, which reflect the opinions of the management of the Company only as of the date hereof. Additionally, please make sure to read these important disclosures.