Here are the issues Putin is facing in Russia's Arctic zone
Putin has publicly stated that Russia's Arctic zone is his next front after Crimea. In addition, he plans to deploy a combined-arms force there by 2020 is in full swing.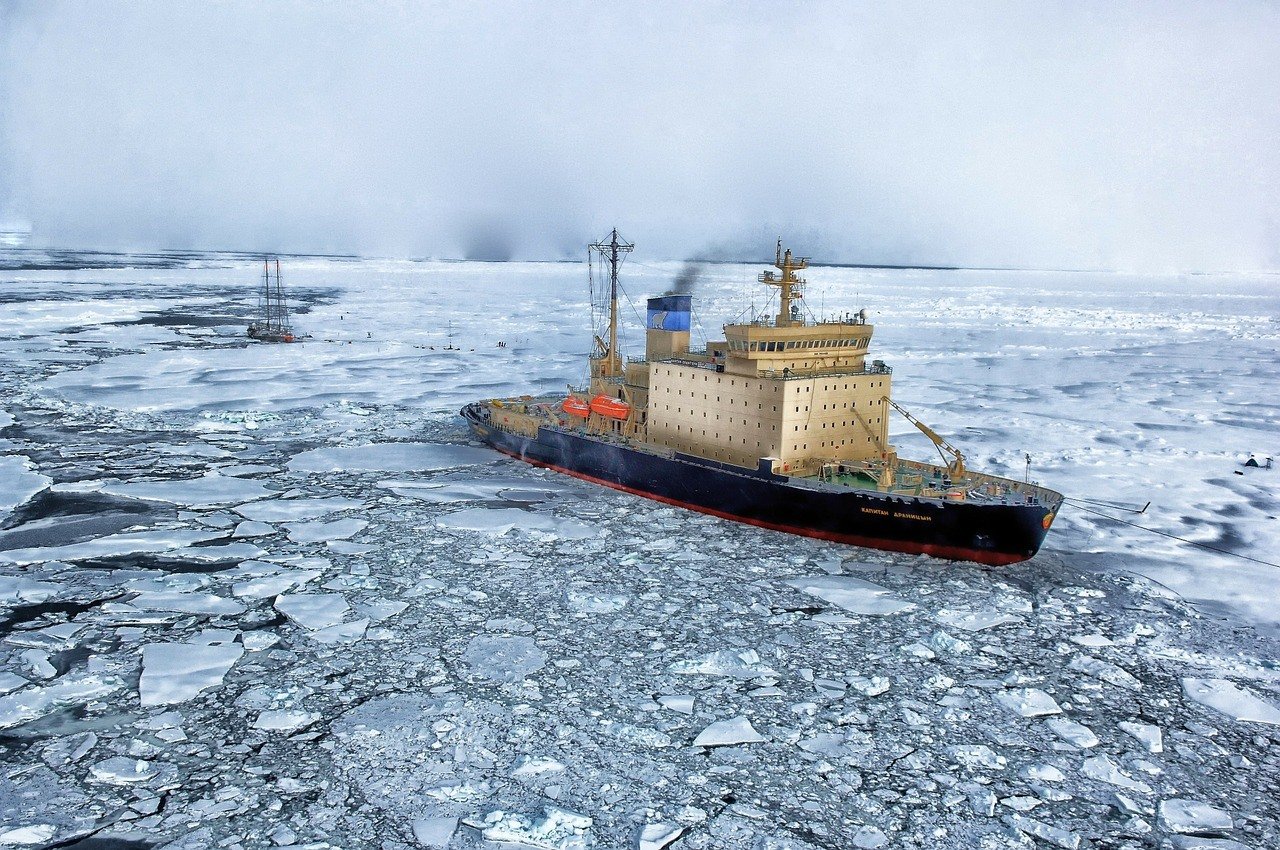 Russia's Arctic zone plays an important role in the economic growth of the country, especially during the current crisis brought about by Western sanctions and the falling ruble. The region boasts of rich natural resources ranging from oil and gas to precious and base metals.
The Arctic sea shelf contains 90 percent nickel, cobalt, and platinum group metals. It also has 60 percent copper and all of Russia's explored reserves of barite, tin, and titanium. The Arctic's subsoil contains an estimated 70 percent to 90 percent Russian reserves of gold, diamond, apatite, lead, bauxite, and many other mineral resources.
Almost 600 oil fields and 160 gas fields are present in Russia's Arctic zone. They produce as much as 13 percent of the world's oil and 30 percent of the world's gas resources. With staggering amounts of mineral resources, the Russian Arctic could serve as an important growth region for the now ailing economy.
Take for example Russia's Norilsk Nickel. The world's largest nickel and palladium producer has recently started pilot operations in its Arctic-based Talnakh concentrator plant. This project is part of the company's strategy to focus on large and low-cost production projects in Russia's Arctic region. At the same time selling non-core assets abroad. According to Norilsk CEO Vladimir Potanin, the project will help raise productivity and improve the quality of output products at the same time.
Putin's plans
There are also other Russian territories that are rich sources of minerals, like the Russian Far East. In spite of the abundance of minerals in the Far East, however, Russia's Arctic territories remain of prime importance to the country's government because of Russian President Vladimir Putin's plans.
Putin has publicly stated that Arctic is his next front after Crimea. In addition, he plans to deploy a combined-arms force there by 2020 is in full swing. He said, "Our interests are concentrated in the Arctic. And of course, we should pay more attention to issues of development of the Arctic and the strengthening of our position."
More than eight years ago has passed since Russia resumed long-range bomber patrols over the Arctic. Two-thirds of the Russian Navy consists of its Arctic-based Northern Fleet. A new Arctic command was established last year to coordinate military activities. Two new Arctic brigades are permanently based there. Meanwhile, old Soviet-era facilities have reopened, with the airfield on Kotelny Island used for the first time in almost 30 years. Russian Special Forces have already begun training in the region.
Territorial dispute
However, these developments in mineral resources and military strengthening will not come easy. Conflicting territorial claims with Denmark prevents Russia from fully taking control of Russia's Arctic zone. Russia's claim would expand the country's territory by 463,300 square miles and thereby increase the country's hydrocarbon production.
On the other hand, Denmark and Greenland claimed ownership of around 347,500 square miles of the continental shelf in the Arctic Ocean. Last December 2014, they filed a submission to the United Nations Commission on the Limits of the Continental Shelf. That claim includes the North Pole, which Putin could include in Russia's Arctic zone.
While bilateral talks can resolve the issue, the process of evaluating a claim to the shelf can take as much as 10 to 15 years. In turn, this prolongs any development that each country has in store for the disputed region.
Other issues in the region
There are other issues aside from territorial problems. Russia's Arctic population is also in danger of going into an exodus if the government neglects the region. For the Arctic to serve as an economic growth engine during these crucial years, the government needs to take care of the local population. They must ensure that amid rigorous climatic conditions, these people can keep their homes warm and accessible. Moreover, this should be done at friendlier costs than those charged elsewhere in Russia.
"We are now working on a very complex project—a 707-kilometer-long northern equivalent of the Trans-Siberian railway. We are building an automobile road between Nadym and Salekhard," said Dmitry Kobylkin, governor of the Arctic's Yamal-Nenets autonomous district.
He also identified other priority tasks in Russia's Arctic zone. First, there is the preservation of the indigenous Arctic people's traditional economic pursuits. Second, he wishes to put in measures to maintain ecological security. Finally, there must be a balance of the fuel and energy complex and the local population's interest. Kobylkin also said that the government should also compensate for the higher costs of heating homes, as well as provide solutions for logistics and transport availability problems.
Putin's plan of making the Arctic one of Russia's strongholds might be a long shot as of the moment. However, the promise of mineral wealth should be enough motivation for the country to push through the daunting task of securing the region.