Junior miners pin hopes on mergers and acquisitions
Let's face it: The junior mining segment has been in terrible shape in 2014.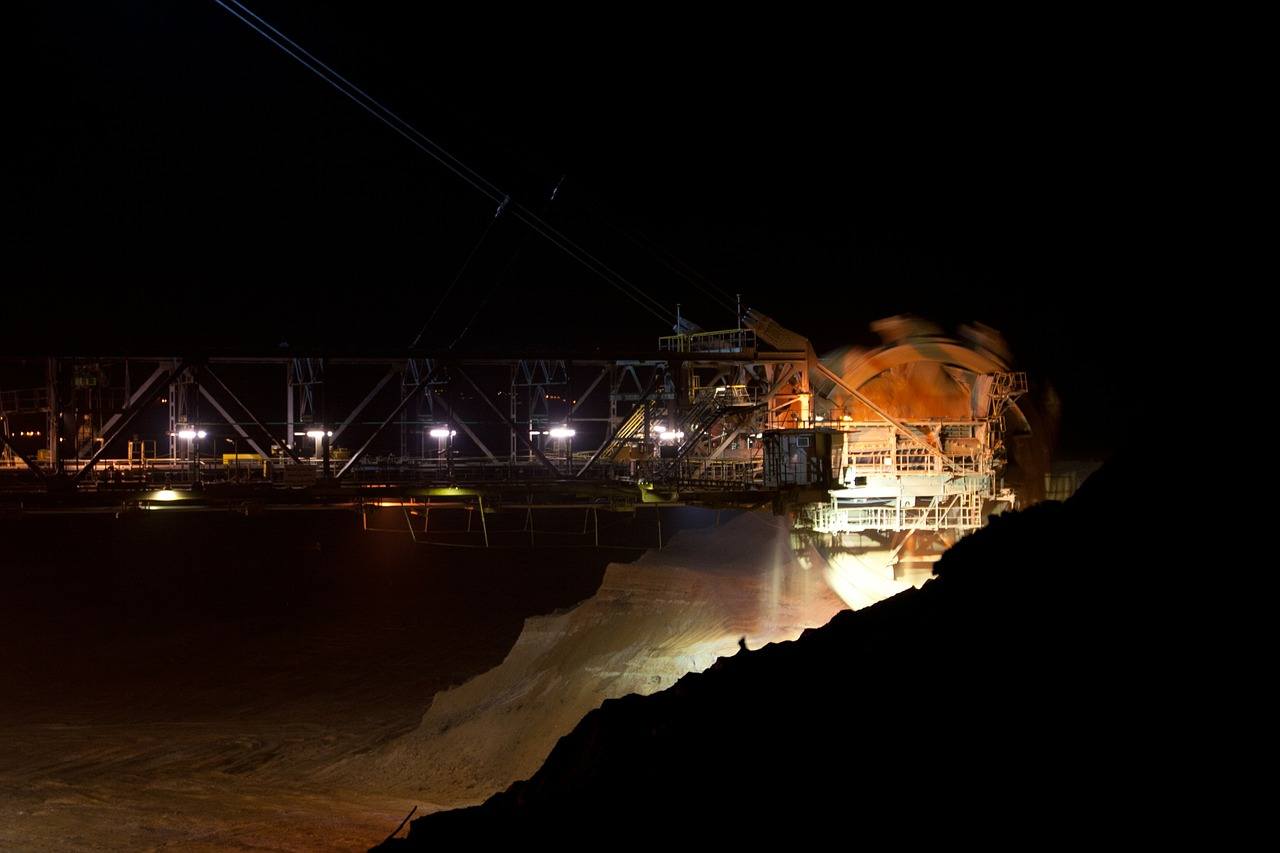 Junior miners worldwide have been hammered by beaten-down prices of precious and base metals, leading most of them to either close shop, trim operations, or halt running their smelters. It remains to be a bearish time for the segment, marked by mixed forecasts from industry analysts.
Canadian analyst John Kaiser noted this in a presentation in September. "It will be hard to raise capital for several years," he was quoted as saying in The Financial Post. "They are starting to disappear," he said, referring to the dwindling number of juniors. Kaiser added that 700 mining companies on the Toronto Stock Exchange are currently operating in the red.
Almost one-third of junior miners also require additional funds within the next six months and 35 percent have to revise their capital structure in 12 months, Stock House said. "It is an untenable situation for many companies, and one that has plagued the industry since the summer of 2010,'' Jeremy Jagt, National mining leader, was quoted as saying by Stock House.
Additionally, according to Grant Thornton Canada, one in 10 juniors face administration while 16 percent are likely to temporarily stop operations. Debt-to-equity ratios of mid-caps are also in peril due to financial covenants from last year.
Definitions
Junior miners are exploration companies looking for deposits of precious metals such as gold and silver, and base metals such as aluminum and nickel. According to Investopedia, these companies drill on assets that are deemed to "have significant potential for possessing large mineral deposits."
Junior miners are no "small-time" companies with negative operational cash flows and mediocre resources. While it's true that most of these companies lack the funds to pursue their projects and would tremendously benefit from a fundraising, these companies are very much "equipped with highly trained geologists, geophysicists and engineers on staff."
Junior exploration firms are also "best positioned" to determine whether a property has economic amounts, i.e. income-generating, of minerals. They play an important role in exploring sites based on historical and preliminary data, and without them, it would take ages for mining firms to discover potential mineral sources and bring them into production.
Alternative financing
The current picture isn't rosy for most of these companies. In fact, to illustrate how bad it is, at a recent annual Cambridge House International conference in Toronto, only a few junior miners decided to set up booths at what The Financial Post described to be "one of the sector's hottest events during the resource bull market." Indeed, it was an interesting reflection of what was going on in the sector.
David Poynton, president of Daycon Minerals, believes that making adjustments is imperative for junior miners. According to him, aside from cost-cutting, junior miners should also seek alternative funding like royalties or stream financing. "If financings are dead, what other alternatives are there? Seek royalties or streams. Speak to your neighbors. If you have done this once, ask again," he wrote in his column on Mining Markets, the quarterly newsletter of The Northern Miner.
Poynton was also a big fan of mergers. "Many companies at this stage are surviving by merging with cashed-up companies. Such deals can be expensive, but do achieve the goal of survival. Time to look around—time to find that big company corporate saviour with an investment in juniors program," he advised juniors in his piece.
M&As abound
The Grant Thornton Canada poll also found that a third of mining executives are looking at taking over mining units, divisions, or firms before the year comes to a close. Conversely, a third of executives expect to be "sold or takeover or undergo a partial sale or recapitalization, and/or sell a unit or division."
In a separate report on Mining News, Grant Thornton mining leader Chris Smith said that the mining sector is ripe for a consolidation. "We've started to see elements of this emerge already, for example Glencore's approach for Rio Tinto and BHP Billiton's announcement that it will spin off assets," he told the news outlet.
"Executives at mining companies are telling us that they are in the market to make acquisitions and a near-equal proportion say they will sell their mining company, or parts of it, this year. So there is plenty of opportunity for doing deals, especially for those looking to seize opportunities with distressed sellers ahead of any improvement in the commodities market," he explained.
Among the 250 senior mining executives Grant Thornton surveyed in the United Kingdom, 32 percent from the major miner segment said their company is likely to acquire a unit or firm, while 27 percent claimed they would likely receive a takeover bid or "undergo a partial sale."
Meanwhile, among junior miners, 35 percent claimed they would be making an acquisition, while 36 percent "expected to be sold or partially sold."
Amur Minerals Corporation (OTC: AMMCF), a junior minerals resource company that trades on the London Stock Exchange's AIM platform, has noted the growing interest in the M&A market among its peers. "At this time, we do concur with several reports that M&A activity appears to be on the increase. On a timing basis, we view the increase in activity to be a slow evolving process not unlike turning a fast moving ship in a new direction," Amur chief executive Robin Young said in an email interview.
Amur Minerals CEO: Securing licence 'just a matter of time'
Young shared that the company has received offers from other juniors "to participate in their projects as a partner or outright purchaser of assets." According to him, the proposals are due to the fact that the company's application to convert its exploration license into a mining license has been "fast-tracked" by the Russian government, which he explained, has "one of the most complicated and intricate mining licensing systems in the world." The company's market capitalization has more than doubled during the last quarter of 2014, and is larger than many publicly listed companies in Russia.
When asked whether the company is open for a takeover bid, Young said the company would certainly entertain it. "Having identified such a large deposit, we are aware that the challenge of developing such a large scale, remote project is not a simple nor inexpensive task.  Being a small company, we recognize our internal limits and have often relied upon external independent consulting companies to fill in the gaps and workload requirements," he said.
"Given these characteristics, a takeover bid would be considered as a potentially viable alternative provided the partner can bring technical and financial support to the table.  Obviously, a partner of choice would be an organization experienced with nickel and capable of undertaking the engineering work related to our project. Given such considerations, the Company would certainly entertain a takeover bid that would be in the beneficial interests of our shareholders," he added.
Industry forecasts
Young believes the M&As would continue until the following year for juniors running projects that "have real drilled resources, recoverable reserves, proof that it can be successfully processed to a saleable product and still provide a profitable basis for economic development." These juniors, he said, would be given a priority by majors, "as these are best suited for development by either being placed into production or formation of a suitable joint-venture partnership."
Primary targets, however, would be those controlling real assets of potential production that could well benefit and could replace the majors' dwindling resource and reserve inventories. Major miners have been reported to have substantially cut down on costs and closed smelters over the last few years.  "Standing in a major's shoes, such projects would have to be substantial in size and the juniors that hold such assets would be the first place to go for building a future," Young said.
In Canada, several diamond majors were able to boost their operations thanks to junior miners, according to a Yahoo! Finance report in December. AIM-quoted Firestone Diamonds PLC, for instance, had announced it would be expanding its Liqhobong mine in Lesotho, South Africa while Russia-based Alrosa will be planning to start a string of new mines. Another major player, Rio Tinto PLC (LSE: RIO), also announced that it will be spending $350 million to expand its Canadian mine.
However, the consolidations are not always welcome for some miners. Mountain Province Diamonds Inc and Kennady Diamonds Inc (CDNX: KDI.V) Chief Executive Patrick Evans told Yahoo! Finance that they would rather be independent of major miners' money.
"The juniors make the discoveries and the majors then try to swoop in. They caught us unaware last time round," Evans said to Yahoo! Finance. "That won't happen again. We have the knowledge, we have the skills and importantly, we have the financial resources to be able to build Kennady Diamond as an independent diamond mine."
—   
This article may include forward-looking statements. These forward-looking statements generally are identified by the words "believe," "project," "estimate," "become," "plan," "will," and similar expressions. These forward-looking statements involve known and unknown risks as well as uncertainties, including those discussed in the following cautionary statements and elsewhere in this article and on this site. Although the Company may believe that its expectations are based on reasonable assumptions, the actual results that the Company may achieve may differ materially from any forward-looking statements, which reflect the opinions of the management of the Company only as of the date hereof. Additionally, please make sure to read these important disclosures.