LODE is the gold and silver backed stable cryptocurrency that 2021 needs.
Cryptocurrencies seem like an ideal place to store and spend value in the year ahead, far away from the risk from fiscal injections and currency weaknesses. But they come at the cost of high volatility. Gold and silver, on the other hand, offer stability but little practicality. That's why LODE, an innovative stable currency community, is changing the game by combining cryptocurrency and bullion.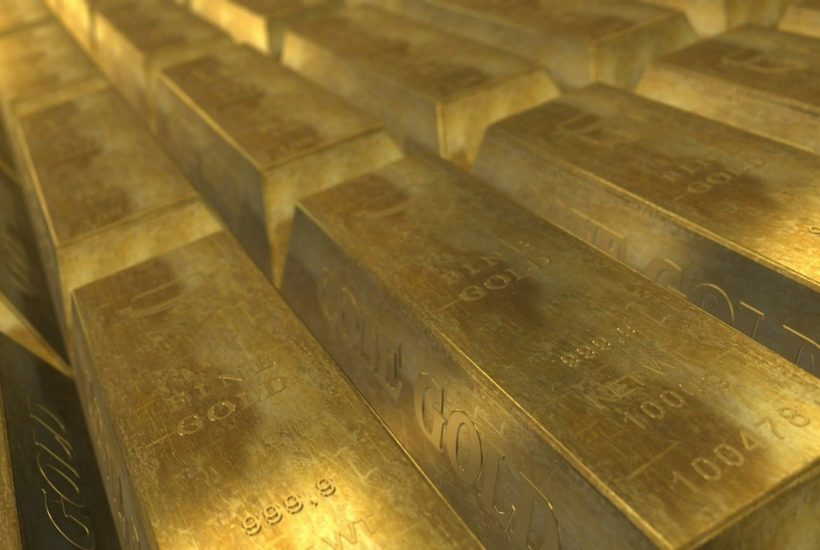 The new year, and decade, have gotten off to a rough start. While the British, South African, and Brazilian variants of Covid-19 race against the vaccine, businesses everywhere are struggling to cope with the virus's economic burden. Government solutions have often been heavy spending on necessary stimulus packages, and Biden seems set to expand the US one further. But, while this might help many get by, it imperils the value of currency based investments held by all. As a result, firms like Goldco and alternative value storage methods, like Cryptocurrency or precious metal bullion (gold and silver), have seen an explosion of interest. But traditional cryptocurrencies like Bitcoin and Etherium have significant risk attached, while basic bullion is impractical for the fluid markets of the internet era. Enter LODE, the bullion-backed cryptocurrency system designed to hold, protect and make available the value of gold and silver. 
2021 currency will be crypto: fiat currencies and stock market vulnerable
Despite the global pandemic bringing many businesses to a standstill, global economies are still turning, if more slowly. In particular, the financial world continued to stretch ever upwards, with major stock indexes reaching record-breaking heights in January. All this, despite the equally record breaking number of closing businesses and unemployed and the increasingly somber reality of more aggressive Covid-19 Variants. Why? Because the government had stepped in to help. Yet, already, many of these gains are being eclipsed by rapid falloffs this week, as vulnerabilities compound.
Much needed stimulus money has been essential to keeping individuals afloat, but it also buoyed companies even more. Trillions spent in emergency assistance has helped keep stock values of major companies high (at the low price of hiking up massive debt). This has further exacerbated debt and overinflated stock values emerging out of the stock buybacks that had accelerated under the tax cuts of the Trump administration. Overinflated values which are now potentially starting to pop, revealing that these fiscal injections have, unfortunately, also contributed to further decoupling from reality our two primary systems for storing value: currencies and stocks.
With inflation likely, and stocks already overvalued, investors are beginning to sweat and it's starting to show. For one, there has been a return to traditional methods of storing value, notably gold and silver. Both of which spiked in price in 2020 as investors sought out stability. And, despite downwards recovery since, the price of both saw a steady increase to new heights since, and has proved resilient to the overall market slump of the last few days.
But precious metals are not the only option. Newer means of storing and using value have seen a sharp increase in interest, notably cryptocurrencies. While cryptocurrencies offer a strong alternative to fragile fiat currencies, they have some significant weaknesses as well.
Cryptocurrency risk is as high as the Bitcoin rollercoaster

Among the more 'surprising' headlines of late 2020 and early 2021 has been the meteoric return of Bitcoin. Much maligned for its steep value drop off in 2018, the emblematic cryptocurrency is seeing a return to unconquered heights. Governments are getting involved in mining, as is anybody from individuals to corporate conglomerates, and everyone else seems to be speculating. Therein however, lies its biggest problem.
While speculation about the value of bitcoin has accelerated its rise, it remains a substantial source of weakness. Bitcoin, which as of the start of the month had more than doubled its previous high of $15,000 seen in 2017, managed to surpass $40,000. But that previous high was accompanied by a precipitous drop within the month, and already we have seen Bitcoin now fall back to just below $30k. How much further it falls, depends on the whims of the market and on the moods of speculators. And according to some reports, many at this point are pessimistic.
While that kind of vulnerability and volatility may appeal to the casual speculator, it scares serious investors away. Funds and vulnerable individuals alike tend to steer clear of Bitcoin because it is not anchored to any particular value. Indeed, that fundamental weakness is shared with the same 'vulnerable' world currencies investors are starting to flee, making it a poor choice for keeping their wealth safe.
But there are alternatives out there, cryptocurrencies whose value is anchored in some of the oldest and most reliable value storage systems: precious metals like silver and gold.
LODE's silver and gold backed coins hold the answer: stable cryptocurrency
What if it were possible to get all the benefits of a cryptocurrency: cross border use, blockchain security, and digital practicality without the risk of speculation? Better yet, what if it could be a new currency, with a return to money's roots—honest metal. That's the dream of one bullion backed community: LODE.
These innovators have taken the tech behind Bitcoin and other blockchain based cryptocurrencies, but backed it with a very real commodity. With coins representing concrete amounts of silver and gold (they can be redeemed for the equivalent in hard metal) their value is safely pegged to the bullion. Yet, they can be used electronically and digitally just like other cryptocurrencies.
This offers a number of advantages for customers, but especially for businesses looking for alternative payment methods to help draw additional revenue. Because unlike with bitcoin, if the company wants to set prices in these alternative currencies it can do so with confidence. Better yet, those whose silver is contributing to the backing, the LODE token holders? They will see growth in their own wealth as the silver is put to use as a new, fluid but solid, honest currency.
LODE's bullion backed AGX and AUX are the crypto coins 2021 needs and deserves.
LODE's insightful innovation goes one step beyond even many of the other so-called stablecoins which some analysts are already hyping. With such firm anchors in real world value, and the long reach of cryptocurrency adoption and flexibility, LODE stands to make a name for itself, and a secure and stable currency 2021 badly needs.
2020, after all, was a year of disruptions, unpredictable crises and unexpected rallies, powered by unsustainable stimulus and a mutating virus. 2021 will crave reliability and stability. When facing down currencies struggling with trillions of stimulus spending, and cryptocurrencies seeking higher peaks and hitting lower troughs, the answer may well be in a cryptocoin backed by the most traditional value holders around: gold and silver.
__
(Featured image by Public Domain Pictures via Pixabay)
DISCLAIMER: This article was written by a third party contributor and does not reflect the opinion of Born2Invest, its management, staff or its associates. Please review our disclaimer for more information.
This article may include forward-looking statements. These forward-looking statements generally are identified by the words "believe," "project," "estimate," "become," "plan," "will," and similar expressions. These forward-looking statements involve known and unknown risks as well as uncertainties, including those discussed in the following cautionary statements and elsewhere in this article and on this site. Although the Company may believe that its expectations are based on reasonable assumptions, the actual results that the Company may achieve may differ materially from any forward-looking statements, which reflect the opinions of the management of the Company only as of the date hereof. Additionally, please make sure to read these important disclosures.