Meta Abandons AR / VR "Reality OS" as Google Commences Work on its Own
After five years and the work of over 300 developers, Meta/Facebook is shelving its "Reality OS" project. The abandonment comes at about the same time as Google scales-up work on its own operating system for augmented reality devices. With headaches ahead for developers, XRApplied has come forward with a solution for dealing with the shifting sands of VR / AR hardware and OS compatibility.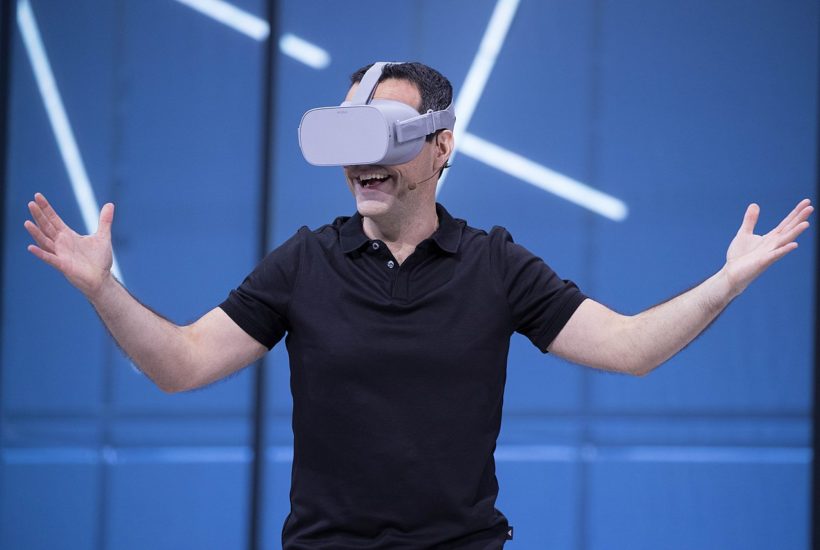 Alongside its Oculus and other Augmented/Virtual Reality (AR / VR) headset projects, another big focus of development at Facebook for some years now has been its in-house AR / VR Operating System (OS).
Since 2017, more than 300 people have worked on its development. However, this week, the company has shelved the project indefinitely, according to reporting by The Information.
Known as XR, this was the "reality" OS
The code name for the OS project was (unimaginatively) XR—the catchall term for AR, VR and MR. According to the reporting by The Information, XR is indeed the "reality" which Mark Zuckerberg and Andrew Bosworth spoke about last June during a live Q&A hosted on Instagram.
As for project specifics, XR was to be a micro-kernel operating system which, unlike Android (or Linux), aimed to give Facebook/Meta (NASDAQ: FB) tighter control over the different hardware layers of its products. The two leaders had indicated that the team was well advanced in its work, indicating at the time that the arrival was in the "not so distant" future.
Far from the end of Meta's XR ambitions
The abandonment of this project does not mean that Meta is no longer interested in creating a dedicated operating system. Meta vice president Gabriel Aul stated on Twitter that the team is not in the process of being reduced but will, in fact, be enlarged.
In any case, shutting down the XR OS shouldn't have a negative impact on the launch of the two upcoming augmented and virtual reality projects Meta is working on, codenamed Project Aria and Nazare. In theory, these two products will simply run under a modified version of Android, although this is yet to be confirmed.
Meta pulls back as Google scales up augmented reality OS efforts
Coincidentally, the news comes shortly after reports broke about Google (NASDAQ: GOOG) scaling up a team to build an in-house operating system for augmented reality devices.
Adding to the coincidence, Google's lead for its AR operating system efforts is none other than Mark Lucovsky, former general manager of operating systems at Facebook.
Of course, we'll have to wait and see just how much of this is a coincidence and what Meta's long-term plans are. However, these two latest events reveal something early VR and AR developers will need to prepare for in the coming years of AR and VR growth.
A rocky road ahead for augmented and virtual reality developers
As with any emerging technology or format, augmented and virtual reality is looking like it will experience something akin to the age-old format wars. These splits and battles could play out like the old railway gauges split from the 1800s, the VHS vs. Beta battle, or even the (maybe not so famous) MCS vs. EISA battle from the 80s and 90s, which eventually resulted in PCI becoming the eventual winner… go figure.
These latest movements in the AR / VR OS space seem to confirm that similar splits and battles most likely will emerge in the future of AR and VR. New platforms will come and go, and what we might take for granted today could be gone tomorrow.
If we also add the recent Apple (NASDAQ: AAPL) computing architecture switch to M1—after 14 years of harmonious alignment with the Intel (NASDAQ: INTC) platform—and all the signs of a fragmented playing field in terms of both hardware and OS architecture are building.
The problem this creates for businesses and application developers
While these sorts of splits and disruptions in platforms aren't necessarily bad if they result in better competition and innovation, they create headaches for developers. For example, even with the relatively simple (by comparison to AR and VR) landscape of web and mobile apps, developers often find themselves having to recreate functionality three times over: once for the browser, another time as an Android app, and another time as an iPhone app.
Of course, for many companies, this results in tough decisions being made about where to focus their efforts. This often means that some platforms are either completely neglected or receive a suboptimal experience.
However, with experience, web and mobile developers eventually found ways to deal with a large number of cross-platform headaches. This was through a range of tools, like React Native, Flutter, and Turbo, with the idea being to decouple applications from the platform they were running on, giving developers the ability—to steal the tagline of React Native—to "Learn once, write anywhere."
XRApplied's loosely-coupled components might be the way forward
Seeing that such problems would eventually play out as new devices and operating systems came onto the market, XRApplied (CSE: XRA) recognized that similar decoupling would be essential in AR and VR. If AR and VR were ever going to be viable for anyone but the biggest enterprises and developers, application development would need to take place in an ecosystem similar to those that currently allowed write-once, run-anywhere on mobile and web.
To achieve this, the company developed an ecosystem of loosely-coupled components. That is to say, each of the components can be quickly stitched together in countless ways, and then cross-compiled onto any platform with minimal code re-writing. This is all enabled by its proprietary APIs and SDKs, which form the foundation of the XRAtoolkit.
What this means is that businesses wanting to develop AR and VR applications can do so not only in a cost-effective manner (XRA's component-based approach speeds up development, thus cutting costs), but also without the worry about cross-platform compatibility problems. This is a vital consideration in today's emerging AR and VR landscape as, just as has been illustrated recently, devices and operating systems are prone to come and go at lightning speeds for some time.
__
(Featured image by Anthony Quintano (CC BY 2.0) via Flickr)
DISCLAIMER: This article was written by a third-party contributor and does not reflect the opinion of Born2Invest, its management, staff, or its associates. Please review our disclaimer for more information.
This article may include forward-looking statements. These forward-looking statements generally are identified by the words "believe," "project," "estimate," "become," "plan," "will," and similar expressions. These forward-looking statements involve known and unknown risks as well as uncertainties, including those discussed in the following cautionary statements and elsewhere in this article and on this site. Although the Company may believe that its expectations are based on reasonable assumptions, the actual results that the Company may achieve may differ materially from any forward-looking statements, which reflect the opinions of the management of the Company only as of the date hereof. Additionally, please make sure to read these important disclosures.