What you need to know about the Schwab subscription model
What is a Schwab subscription model? And should investors opt for this subscription robo-advisor?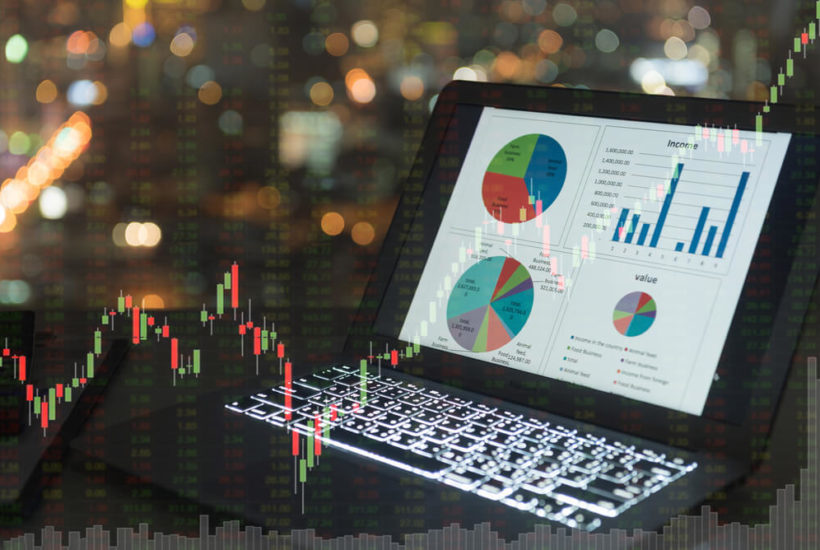 I've had a love affair with robo-advisors for three years. I have accounts with roughly five and I'm poised to open several more in the upcoming months. I was elated when I read that the Schwab robo-advisor subscription model launched.
These digital investment managers award innovation, better products, and lower fees for consumers. They're a win for investors. The long road to the Schwab model starts here.
Where it started
The first phase of cheaper investing alternatives, the index fund, was launched by beloved John Bogle and Vanguard funds. Then as the index fund concept took hold and research highlighted it benefits, index fund offerings exploded. Today, there are index funds available for every market niche and sector.
Next came lower fees for index fund investors. Recently, Fidelity shook up the industry with zero fee index funds. In the throes of the 2008-2009 financial crisis, Betterment and Personal Capital launched their digital advice services, to help investors manage their money, sans the high fees of typical financial planners. From there, an abundance of automated advisors has continued to launch and answer the call for affordable investment management and guidance.
Evolving and improving for consumers
Over time, competition grew and the robo-advisor services and features expanded.  From combined hybrid models of computerized platforms plus human advisory financial investment managers to specialty income only up portfolios, socially responsible portfolios and more.
The new digital asset advisers are essentially unrecognizable from the past.
So, in a move to capitalize on the Netflix subscription model, Schwab took a step forward and created the subscription robo-advisor. Schwab is the first of its kind to move from the traditional fee model, which charges a percentage of assets under management. In that model, higher net worth clients pay proportionately, larger and larger management fees. Although, some sites, such as Personal Capital and Betterment lower their average management fee as assets grow.
While the Schwab Intelligent Portfolios basic iteration remains free, the Schwab Intelligent portfolios Premium has moved from a 0.28 percent of AUM fee to a subscription-based model.
The Schwab Intelligent Portfolios Premium Subscription
The services offered by the Schwab Intelligent Portfolios Premium subscription match up well with those at a traditional financial planning office. And, with branches across the country, there's the convenience factor to consider as well.
Here's what you get for the Schwab premium subscription:
Diversified portfolio of low-cost investments, apportioned to account for your age, goals and risk tolerance.
Daily portfolio monitoring and automatic rebalancing when needed.
24/7 support from professionals
Unlimited individual guidance from a Certified Financial Planner professional
A complete financial plan
Interactive online planning tools
The cost
Distinct from the free Schwab Intelligent Portfolios, the Premium plan has a set-up charge and monthly fee. For the latter, all investors pay a one-time $300 initial planning fee. The monthly ongoing subscription charge is $30, regardless of portfolio size. You'll pay the $300 set up and $30 monthly fee whether your portfolio is valued at $25,000 or $2.5 million.
To sign up for the Schwab Intelligent Portfolios Premium, you'll need a minimum account value of $25,000. At that amount, the $30 per month is equivalent to a 1.44 percent AUM fee, which is on the expensive side, even for all access financial planning.
Yet, as portfolio values rise, the monthly charge becomes relatively more reasonable, when measured as a percent of assets under management. Once your investments reach approximately $128,500, the $30 per month fee equates to .28 percent of assets under management, the former charge for Schwab's premium robo-advisor.
While a $500,000 portfolio pays an investment management fee of .07 percent, in contrast with the average financial planner advisory fee of 1.02 percent, making it a real bargain for wealthier investors.
For reference, our management fee analysis didn't include the $300 set up fee, only the ongoing $30 monthly subscription cost.
It's worth mentioning that all investors, whether you invest on your own, with a digital investment manager, or a financial advisor pay the fund company a management expense ratio that ranges from .05 percent to .70 percent to run the ETF or mutual fund. This money goes directly to the investment fund manager.
Is this subscription worth it?
With a $25,000 investment portfolio, the $30 monthly subscription fee and $300 set up charge are too expensive. It's difficult to justify paying 1.44 percent of AUM to consult with a financial advisor. If your portfolio is in that range, you're better off with Betterment's a la carte financial planning packages. You pay for specific financial planning advice. For instance, the Betterment Financial Checkup Package gives you a 60 minute Certified Financial Planner call to review your investments and make recommendations, for $199.
Another option for smaller portfolios is to sign up for a free robo-advisor and then hire a fee-only financial planner for as-needed planning sessions.
For wealthier investors, the Schwab Intelligent Portfolio's Premium Plan is a bargain. Most automated investment managers that offer financial planners charge approximately 0.50 percent of AUM. To equal 0.50 percent of AUM, you'll need approximately $72,000 invested with the Schwab Intelligent Portfolios Premium robo-advisor. Any amount over that level would lower the average fee percentage. (Excluding the $300 set up fee.)
So, if you're in the market for all access financial planning guidance, tax-loss harvesting, rebalancing and have a portfolio that's approaching six-figures, the Schwab Intelligent Portfolio Premium subscription is worth a look.
(Featured image by create jobs 51 via Shutterstock)
—
DISCLAIMER: This article expresses my own ideas and opinions. Any information I have shared are from sources that I believe to be reliable and accurate. I did not receive any financial compensation for writing this post, nor do I own any shares in any company I've mentioned. I encourage any reader to do their own diligent research first before making any investment decisions.