Entrepreneurs Are Making Bank With No-Code AI App Tools Like MindStudio by YouAI
As hot no-code AI tools hit the market, non-technical entrepreneurs and businesses are spinning up AI apps faster than you can say ChatGPT. Leading the market here are platforms like MindStudio by YouAI, which offer a full-stack, no-code experience covering custom AI models, frontend, backend, and, when it comes time to monetize, payment processing. Here's what you need to know.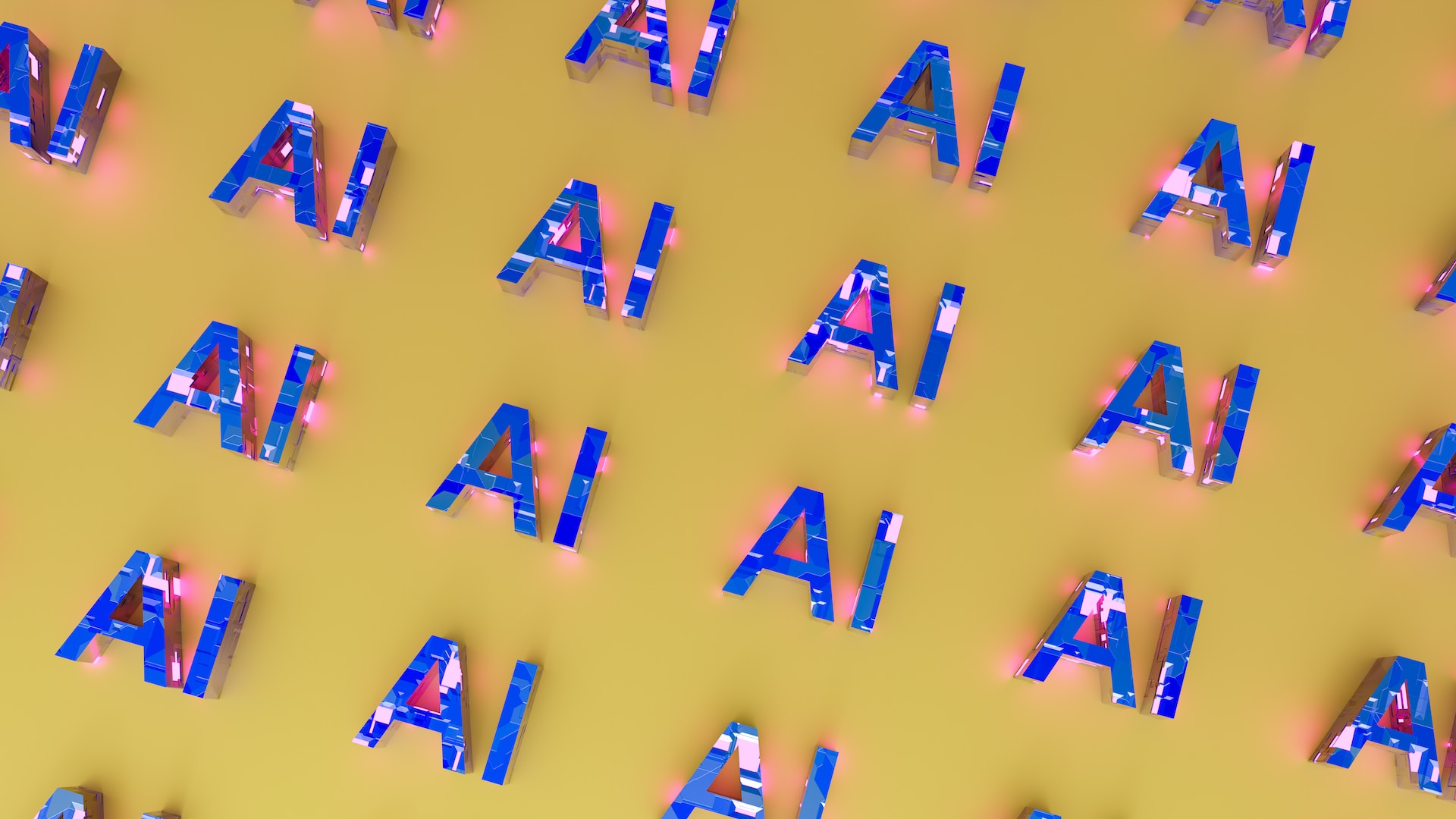 Since ChatGPT hit the headlines a year ago, the race to AI app supremacy has been on.
And we're not just talking about big-name "foundation" model companies. Startup entrepreneurs the world over have been eagerly cranking out AI apps in a fast-paced race to get an early-mover foothold in an exploding market.
Sadly, however, this high-tech AI boom has shut out the less technical entrepreneurs from making money with AI. While chatbots are easy enough to interact with on a personal level, integrating the tech into an app you can actually sell still requires technical skills.
The good news is that, after a year where building AI-powered businesses and apps was the sole domain of the technical crowd, we're now starting to see the emergence of no-code AI platforms.
These are platforms like MindStudio by YouAI — platforms that make building and launching an AI app feasible for anyone.
Here's what you need to know to join the ranks of non-technical entrepreneurs and businesses launching (and monetizing) their own AI-powered business app.
Creating a No-Code Movement For Aspiring AI Entrepreneurs
For those who've never heard the term "no-code" before, let's first get you up to speed.
No-code, in simple terms, is essentially when a platform creates tools to help regular people do or create something that previously required coding skills.
One of the more obvious examples would be something like Zapier, which allows you to connect different apps together to automate tasks.
For example, with just a few clicks, you can create an automation that generates a Slack notification every time someone completes a survey you created with Typeform (which, interestingly enough, is another example of a no-code tool).
Naturally, the emergence of these tools has given birth to a new generation of non-technical entrepreneurs who can now create entire apps without writing a single line of code.
Unfortunately, with AI exploding as quickly as it did, the absence of no-code tools left many AI entrepreneurs and businesses standing on the sidelines. Quite simply, there was a massive absence of no-code tools specifically for AI.
Fast forward to today, and the no-code movement is finally starting to catch up, with MindStudio by YouAI leading the field in empowering non-technical founders and businesses to start building apps.
MindStudio by YouAI — A Full Stack No-Code Platform For AI Entrepreneurs
One of the problems with the no-code movement is that, more often than not, creating a full app requires stringing together multiple tools.
To create a font end interface, you'll use one tool. To create the backend logic, you'll maybe string together a half dozen tools. And to handle payments, you'll use an entirely different platform altogether.
This is where MindStudio by YouAI stands out — by providing everything you need to avoid this spaghetti-esque assemblage of a dozen no-code apps and platforms. An assemblage that, aside from being messy, usually ends up being quite costly once you add up subscription fees to a dozen different tools.
To achieve this, MindStudio by YouAI does a lot more than just providing a thin wrapper around the APIs for foundation models like ChatGPT or Anthorpic.
Instead, MindStudio by YouAI packages up everything you need to build a complete AI app, from landing pages to payments, and everything in between (including things like URL scraping and data retrieval).
A Closer Look at MindStudio by YouAI — Building an AI App From the Ground Up
For anyone looking to get started building a no-code AI app from the ground up, here's a quick look at how you can do it with MindStudio by YouAI.
Step 1 — Setting Up: Create an account on MindStudio, then explore existing AIs or start creating a new one by clicking "New AI."
Step 2 — Choose a Starting Point: Choose from a library of starter templates created by MindStudio by YouAI, or start from scratch with a "Blank Scaffold."
Step 3 — Using MindStudio Builder: Select data sources for your AI app, fine-tune behavior, and test your AI using different sections of the builder interface.
Step 4 — Creating Automations: Use no-code tools to create workflows for your AI app. Customize the start state, automation blocks, and end state. Add MindStudio by YouAI blocks such as "collect input" or "send message" and customize them as per requirements.
Step 5 — Variables and Messages: Create and use variables to manage data passed through the AI and customize messages sent to the AI app, using variables where necessary.
Step 6 — Selecting and Fine-tuning the Model: Choose from different foundational models like GPT-4 and adjust settings like temperature and response size.
Step 7 — Advanced Customizations (Optional): Add data sources and refer to them in your AI for enhanced functionalities. Modify messages, prompts, and automations to integrate the new data sources and functionalities.
Step 8 — Testing and Using the AI: Test the AI by interacting with it, providing necessary inputs like URLs, and observing the outputs.
Step 9 — Publishing the AI: Complete the necessary details such as name, tagline, icons, and visibility settings, then preview the app. Once ready, hit publish to go live on the YouAI platform.
Step 10 — Sharing and Analytics: Share your AI app through custom links or embed it in websites. Then monitor the usage and analytics of your AI app through the MindStudio by YouAI dashboard.
Step 11 — Get Feedback and Improve: Collect feedback, analyze usage, and continuously improve and update the AI for better performance and utility.
Step 12 — Updating and Republishing the AI: If you need to update your AI, make necessary updates using the same no-code tools you used to build the AI app, and republish the AI as needed.
And just in case you're unsure, each of the above steps can be 100% realized within the MindStudio by YouAI platform, no coding skills required.
Time Is Ticking — Start Building Your AI App Today
The AI revolution has only just begun, meaning there are still plenty of opportunities for enterprising businesses and entrepreneurs to build killer AI apps.
However, things are moving fast, meaning if you don't start getting your foot in the door now, you can bet someone out there will beat you to it (unless your idea is unique enough that no one else will have it…)
With no-code tools like MindStudio by YouAI coming onto the AI app building market, the number of businesses and entrepreneurs tackling different problems with AI will only further explode.
Get Started Building For Free With MindStudio by YouAI
MindStudio by YouAI has a number of plans for AI app builders, starting with the $0/month Free plan. This is the best way to get started if all you want to do is test out whether a no-code AI app building platform will work for you.
When it comes time to monetize (or if you need access to more powerful models or advanced features), MindStudio by YouAI offers a clear upgrade path, with paid plans starting at $23/month.
To get started today, discover more about MindStudio by YouAI here.
__
(Featured image by Steve Johnson via Unsplash)
DISCLAIMER: This article was written by a third party contributor and does not reflect the opinion of Born2Invest, its management, staff or its associates. Please review our disclaimer for more information.
This article may include forward-looking statements. These forward-looking statements generally are identified by the words "believe," "project," "estimate," "become," "plan," "will," and similar expressions. These forward-looking statements involve known and unknown risks as well as uncertainties, including those discussed in the following cautionary statements and elsewhere in this article and on this site. Although the Company may believe that its expectations are based on reasonable assumptions, the actual results that the Company may achieve may differ materially from any forward-looking statements, which reflect the opinions of the management of the Company only as of the date hereof. Additionally, please make sure to read these important disclosures.