Petro-Victory: The Energy Stock Set to Make a Killing Out Oil Supply Shortages and Embargoes
Oil prices were already on their way up this year, well before Russia invaded Ukraine. Now, with embargoes on Russian oil in place in the US and more likely to follow in the EU, things are shaping up for a record-beating year of sky-high oil prices. For investors, this presents a unique opportunity to capitalize on the situation through oil and gas stocks like Petro-Victory Energy Corp.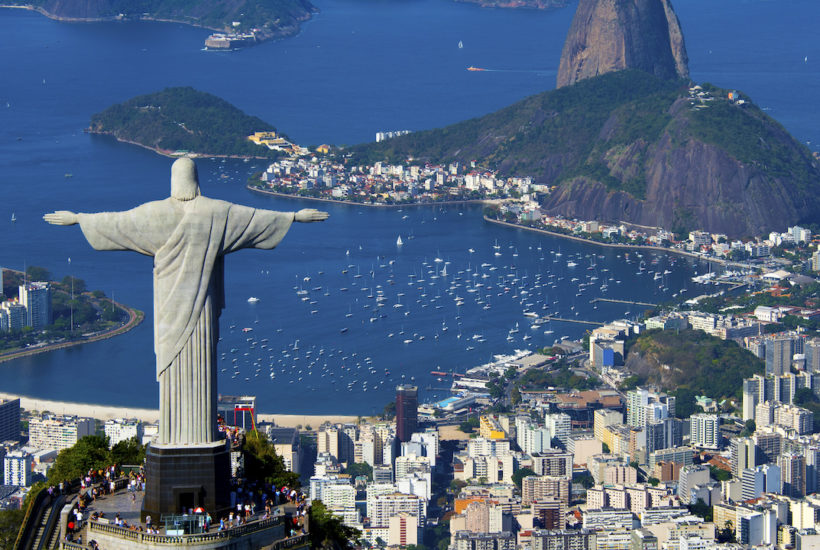 By now, there's a pretty good chance that you've noticed something's up with oil prices. Even if your daily habits don't usually involve keeping up with the latest in energy and commodities markets, recent pump prices are sure to have given things away.
However, what might be less evident is how long these prices will last, how high these prices will go, and how to make the best of the situation.
To answer each of these questions in order: a) a long time; b) high, and; c) by investing in oil juniors like Petro-Victory Energy Corp. (TSXV: VRY).
Let's take a close look.
Oil Prices Are Set to Soar Beyond All Expectations
Oil prices have been trending up for quite some time now. Of course, this shouldn't come as a surprise. Given the necessary bottoming-out at sub-zero prices at the height of Covid shutdowns and Russia-OPEC spats, things could really only go up. Especially once economic recovery took hold.
However, what may have been a little more unexpected was Russia's invasion of Ukraine and the resulting price increases that have seen oil soar to heights not seen in almost ten years. And things don't appear to be slowing down, either.
Remember, JPMorgan was already forecasting oil prices to soar as high as $125/barrel this year. And that was before the Russo-Ukrainian War broke out. In that same note, there was also talk of $150/barrel by 2023.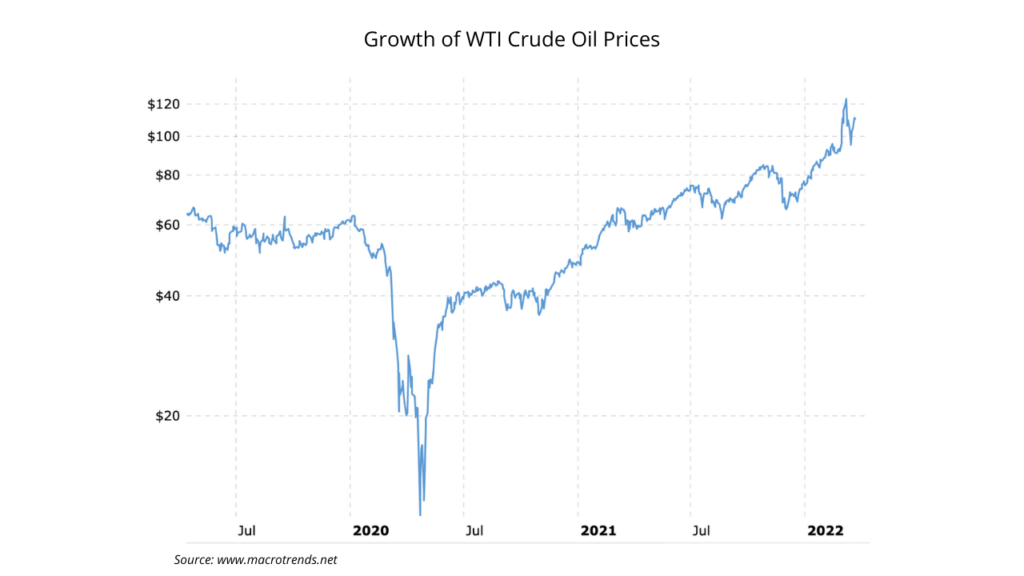 When you compound this with the very likely probability that Russia's occupation in Ukraine will extend for quite some time to come, there's every chance that oil prices are about to get a whole lot crazier. With no chance of US embargoes ending soon, and increasing talk amongst EU members about the need to take action, the squeeze on oil supply is getting very tight.
Don't Expect the Russo-Ukrainian War to End Any Time Soon
While we might be hearing some reports with Russia claiming to be deescalating, these are hardly a sign that its offensive operations are concluding. Far from it. This is going to be a lengthy war, meaning the sanctions and embargoes that go with it aren't going away anytime soon.
First things first, we should note that the so-called de-escalation being reported right now looks more like PR to gloss over Russia's response to stalled offensive operations. Also of note, there is growing expert consensus that the Russo-Ukrainian War can only end in one of two ways. Both of those ways imply defeat; the only difference is for which nation.
Yes, there is a lot of political talk about diplomatic resolutions. But this is more just politicians attempting to do business as usual than the dawning of a likely end. The reality on the ground—and, more importantly, the word leaking out of Moscow—is that this is a holy war that's more about national pride than geopolitical jostling. And let's not forget: last December marked the 30th anniversary of the collapse of the Soviet Union. As for this coming December — well that marks the 100th anniversary of its establishment.
Unfortunately, we're far more likely to be looking at a protracted battle that's going to go on longer than even Russia expected. That only means oil prices are likely to go higher and stay there for quite some time.
Petro-Victory Energy Corp Positioned to Make the Most of the Situation
Headquartered in Dallas and listed on the Toronto Venture Stock Exchange, Petro-Victory Energy Corp. (TSXV: VRY), is an energy junior engaged in petroleum and natural gas exploration in Latin America. Currently, it holds working interests in 19 licenses totaling an area of 129,771 acres, including 3 actively oil-producing operations in Brazil, where it has been active since 2016.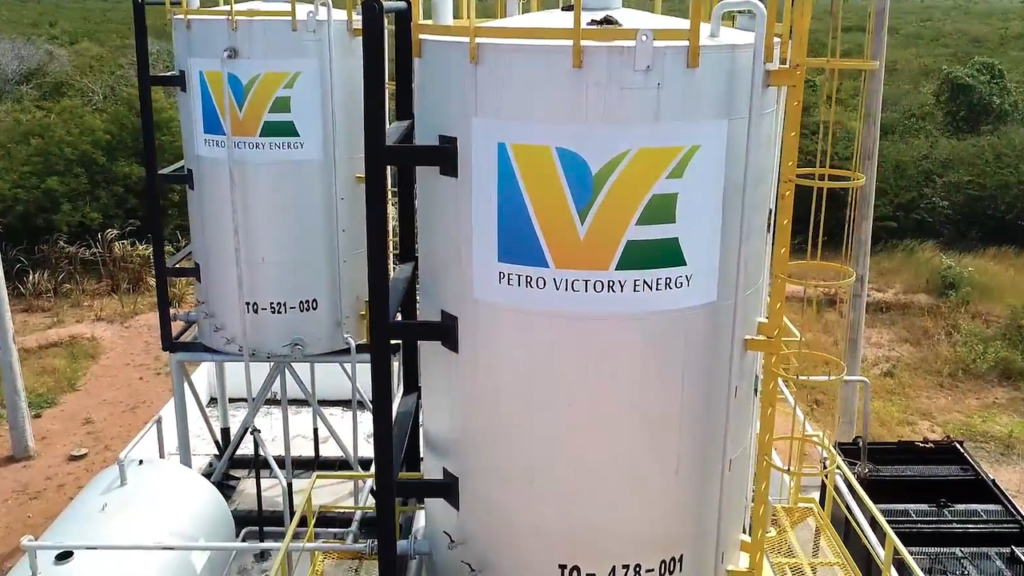 This already sets Petro-Victory up well to capitalize on current and future oil prices. But there's more to the company, and a closer look reveals that additional growth is built right into its fundamentals.
For starters, looking at how it has quickly established itself as a key player in Brazil, Petro-Victory is exceptionally well-positioned for the planned U.S. $25-$35 billion of Petrobras divestitures set to unroll in the coming years. Additionally, it is also already a Type C operator in Brazil and has a full slate of approvals for further oil exploration and production.
On this, Company CEO Richard Gonzalez is excited about the opportunity to buy more onshore assets from Petrobras, saying, "today we have 19 concessions from Brazil covering 130,000 acres in which we have a 100 percent working interest."
An Oil and Energy Darling to Deliver Real Shareholder Value
By successfully securing this block, Petro-Victory has emerged as a market darling, becoming a 2022 Venture 50 winner for share price appreciation in 2021. Yet despite the gain it enjoyed in 2021, the company is still trading at an 80 percent discount to its Net Asset Value based on the U.S. $114 million valuations of its proven and probable reserves.
It has also recently netted an additional $10.9 million in working capital in a recently closed private placement. This leaves Petro-Victory fully funded to turn its established assets into producing wells in 2022. It is estimated the drilling and workover program this raise will fund is expected to increase production to 1,000 barrels of oil per day (bopd).
Why Is Petro-Victory Focussed on Brazil?
There are a variety of reasons why Petro-Victory picked Brazil to amass an asset portfolio. To begin, Brazil is the largest oil producer in South America, the ninth-largest global oil producer, and the seventh-largest oil consumer. It also has the largest recoverable ultra-deep reserves in the world.
Indeed, it's those ultra-deep reserves that have led to a decrease in interest in Brazil's onshore reserves. Production from onshore reserves has declined markedly over the last 20 years, and yet that creates an opportunity for smaller players like Petro-Victory.
Gonzalez elaborates, "If I was to try to drill a block here in Texas, there might have been two dozen or more owners of that block in its history. By comparison, the blocks we have acquired in Brazil have had just one owner prior to us."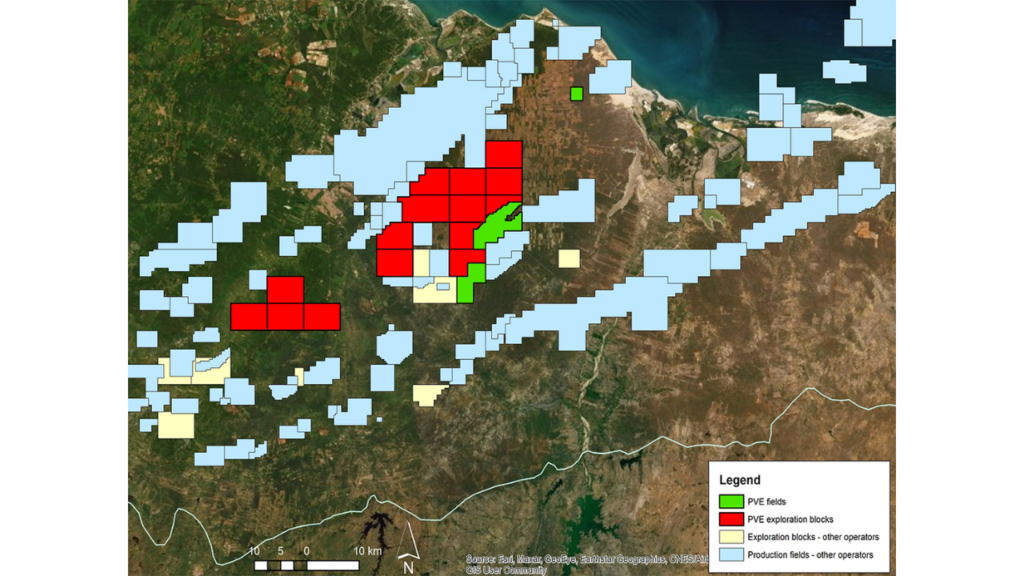 To Gonzalez, that means there could well be a lot more oil left within the basins it has targeted. With the Brazilian government in full support of the oil and gas exploration sector, oil companies from around the world have come to the country to bid on assets.
That said, there are barriers to entry in Brazil, and that's why Petro-Victory's first-mover advantage is so valuable. They've already ticked off all the boxes to be an explorer and producer in the country.
A Close Look at Petro-Victory's Oil Assets
The 19 blocks Petro-Victory controls in Brazil give it the third-largest land position in the Potiguar basin — an area that has produced over 1 billion barrels of oil across less than 70 onshore fields and is currently churning out around 50,000 bopd.
Petro-Victory's Andorinha field is the company's producing field in the Potiguar basin. It has more than 13 million barrels of oil in place and could see significant production uplift from workovers of existing wells. These are low-risk, low-cost development wells with less than two-month paybacks of their U.S. $500,000 cost.
The company also has access to the São João field, which is the only licensed block and producing field in Brazil's Barreirinhas basin. Between São João and Andorinha, Petro-Victory has access to 3.57 million barrels of proven and probable reserves worth a collective U.S. $114 million in Net Present Value discounted at 10 percent.
And these are just two of the 19 concessions the company can explore in these basins. Gonzalez comments, "the growth potential here is massive. We're going to be growing for years."
A Massive Oil Opportunity for Energy Investors
The recently closed private placement was oversubscribed and included participation from blue-chip institutional investors. Better still, it gives Petro-Victory the money to aggressively develop its assets in 2022.
At current trading levels, Petro-Victory's shares trade at a dramatic discount to its reserve value. As the company pushes ahead with its exploration and development program, it will likely be adding substantial value from here.
With five years of experience operating in Brazil and a board and management team with more than 300 years of collective experience, Petro-Victory Energy appears well-positioned to deliver value for shareholders.
To learn more about Petro-Victory Energy, visit their website here.
Make sure to follow Petro-Victory Energy for the most up-to-date information:
__
(Featured image supplied by author)
DISCLAIMER: This article was written by a third party contributor and does not reflect the opinion of Born2Invest, its management, staff or its associates. Please review our disclaimer for more information.
This article may include forward-looking statements. These forward-looking statements generally are identified by the words "believe," "project," "estimate," "become," "plan," "will," and similar expressions. These forward-looking statements involve known and unknown risks as well as uncertainties, including those discussed in the following cautionary statements and elsewhere in this article and on this site. Although the Company may believe that its expectations are based on reasonable assumptions, the actual results that the Company may achieve may differ materially from any forward-looking statements, which reflect the opinions of the management of the Company only as of the date hereof. Additionally, please make sure to read these important disclosures.