The TopRanked.io Weekly Digest: What's Hot in Affiliate Marketing [Week 6]
The AI chatbot wars have commenced. Google's got Bard, Quora's got Poe, and Baidu's got Wenxin Yiyan文心一言. So naturally, SEO is totally dead, isn't it? Well, not quite. The answer is yes, and no… but you'll have to read on if you wanna know more. But before we get to it, we're going to take a moment to look at what we're pretty sure would be Nietzsche's favorite affiliate program.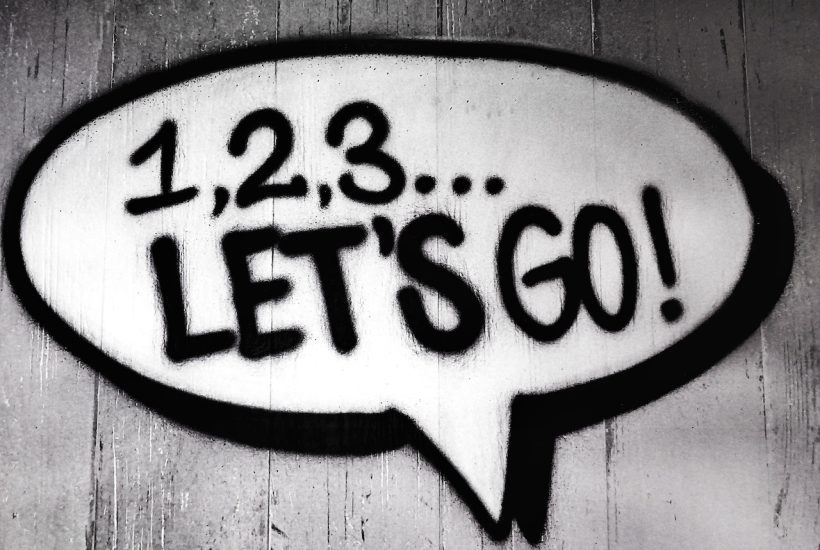 We independently review merchant programs to bring you the best of the best. When you click a Plus500 Affiliates link, we may earn a small commission.
This week's merchant review: Plus500 Affiliates.
Many things in life and affiliate marketing seem arbitrary. For example, take that whole morality thing.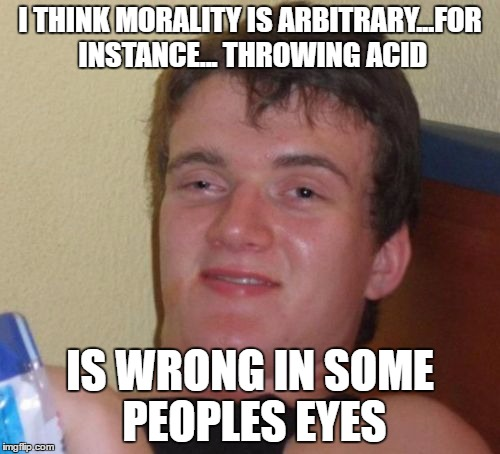 Of course, at first, morality seems obvious, right? But then you ask questions.
Q: "Why shouldn't I throw battery acid in someone's eyes?"
A: "Because it's wrong."
Q: "Why's it wrong?"
A: "Because it would maim the person."
Q: "Why shouldn't I maim someone?
A: "Because it is wrong to cause suffering to someone."
Q: "Why is it wrong to cause suffering to someone?"
A: "Oh my god, just do unto others and leave me alone…"
Of course, a few clever souls have attempted to solve the problem. But even some of the better attempts end up with some dude telling you that you can never know the thing in itself but because the thing in itself exists in itself it necessarily has a causal structure which in itself implies… and oh my god my brain's going to explode…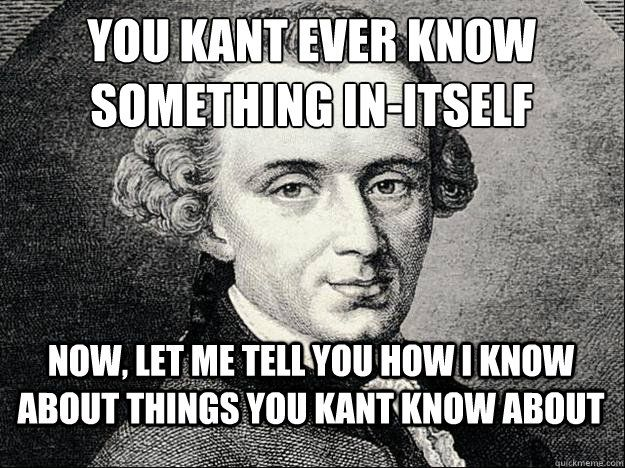 So pretty soon, you resign yourself and accept that it really is just turtles all the way down.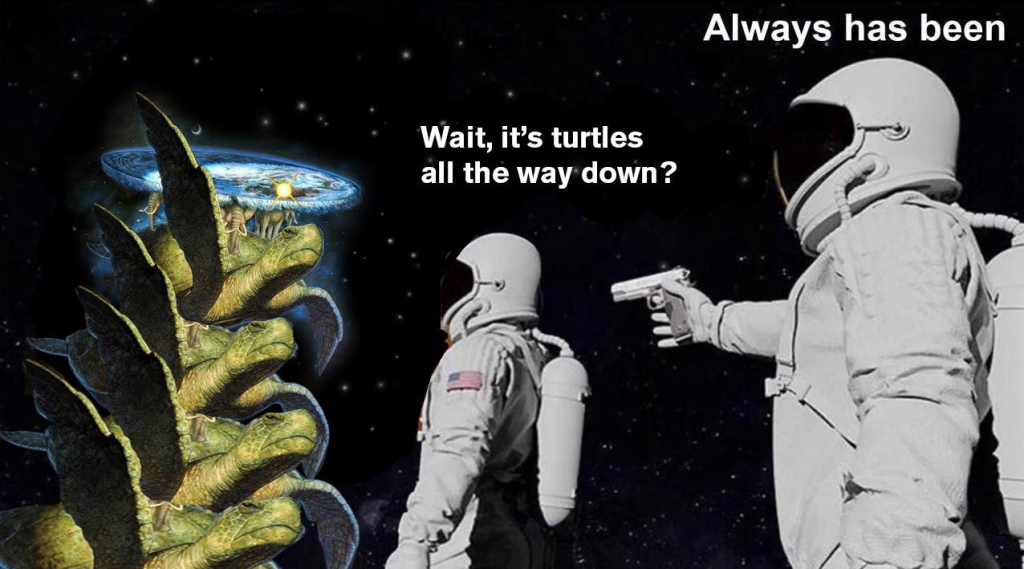 But then, one day, a little boy named Friedrich Nietzsche comes along.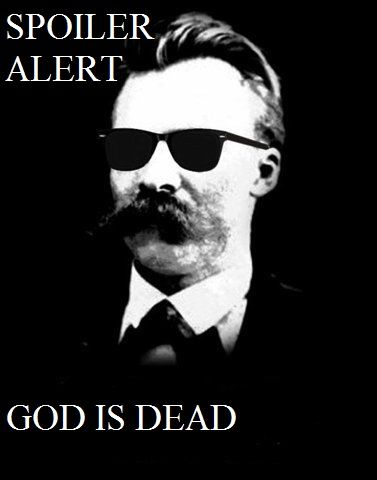 And little Freddie says, "Yo, ya'll asking the wrong questions. Don't you know god's dead?"
In other words, there ain't even one turtle holding everything up. And there definitely ain't no such thing as "moral phenomena."
Nope. All we got is the "moral interpretation" of phenomena.
So how do we apply this thinking to affiliate marketing?
Simple.
Next time someone tells you an arbitrary rule, and you want to question it, don't ask "why" things must be so.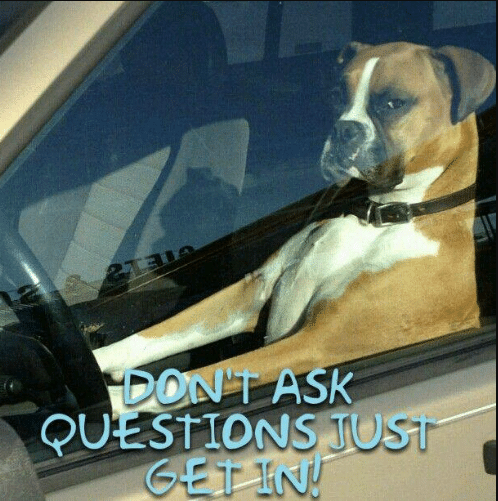 Instead, go and test it out. Does it do good things for you?
No?
Then you're free to ditch their arbitrary rule.
So with that out of the way, you're probably wondering, "Why the massive brain dump?"
Let me tell you why.
(Even if you know you really shouldn't be asking why…)
TopRanked.io Affiliate Partner Program of the Week – Plus500 Affiliates
This week I went looking for a great trading program to share with you. Naturally, when I went looking through the names in our affiliate marketing directory, I asked a few "why" questions. Here's one example.
Q: "Why's it called eToro?"
A: "Because toro → bull. Bull market → Things go up. e → electronic… why? → duh!"
Fortunately, most names made sense.
That is, until "Plus500 Affiliates" crossed my radar, and the turtle-hunting quest began. Plus what? 500 of what?
But then I realized — none of this matters. All that matters is what Plus500 can do for me. Including what Plus500 Affiliates can do for affiliates looking to promote the brand.
And you do know what the answer was to that question?
A lot.
Let me tell you more.

Alright, Tell Me. What Can Plus500 Affiliates Do for Me?
Simple. Plus500 Affiliates can make you and your audience very rich. And like the mores and norms of society, Plus500 Affiliates' rules are pretty simple to digest.
If you can refer clients to Plus500 Affiliates, you make money.
If your referrals can correctly divine the future direction of any one of over 500 financial instruments and execute trades with Plus500 Affiliates, they make money.
And in case you still haven't guessed, Plus500 Affiliates is a multi-asset trading platform. Forex, commodities, CFDs, you name it. If your audience wants to trade it, Plus500 Affiliates probably has it.

But How Much?
Unlike above, there is no straight answer. But to keep things simple, Plus500 Affiliates offers a CPA plan that pays out up to $800 per Qualified Trader.
Now, how much you'll earn really depends on where that trader comes from, so if you want that $800 from Plus500 Affiliates, you'd better promote to top-tier traffic (UK, Germany, Australia, etc.).
But even if you don't, there are some decently-sized commissions all the way down. Even Plus500 Affiliates' lowest "other countries" tier still pays a ridiculously generous $200, with plenty of $300, $400, $500, and $700 CPA tiers on the way up.
And then, of course, there's rev share/hybrid/custom/etc… But we're not going to get into that here.
All that matter is that Plus500 Affiliates can make you a lot of money. Therefore, Plus500 Affiliates is good.

Yes, Plus500 Affiliates Converts
Of course, great commissions mean nothing if you can't convert your traffic. Fortunately, Plus500 Affiliates has been around for years (since 2008), and scores a massive 98/100 trust rating over on ForexBrokers.com. For comparison, eToro only got a 93.
And then, of course, there's a bunch of sponsorship deals, like that one with the Chicago Bulls. This only helps with that whole 'safe and familiar brand' thing when your audience sees the name on your website/newsletter/etc.
Do What's Right For You With Plus500 Affiliates
To cut a long story short, if you want to do what's right for you, go join the Plus500 affiliate program here.

And if you've still got questions, head here for our full Plus500 affiliates program review.
Affiliate News Takeaways
This last week, the AI wars officially began. Here it is in a nutshell.
And while we're at it, spare a thought for poor old Meta. Seems Zucks jumped the gun on this one and ended up copping a bunch of criticism for the same sorts of factual errors that the current darling (ChatGPT) is prone to. Guess life's tougher when the whole world already thinks you're a mutant AI sent from another planet.
First, No Surprises Here
First, if you're not a regular reader of our newsletter, you should ask yourself, why not? You see, we did call Google's answer to ChatGPT back when everyone was still hyperventilating, "omg omg, Google, Code Red."
The only thing we didn't have was its name — Bard.
We also made a call about the immediate impact AI's going to have on SEO. To sum that one up, if an AI can satisfactorily answer a question you're currently ranking for, you can kiss most of your traffic goodbye.
So yeah, don't go out there thinking you can fire up Jasper and churn out a bunch of low-value content to answer long-tail queries like "How do I put change a lightbulb on my resume?" (You really can't make this stuff up!)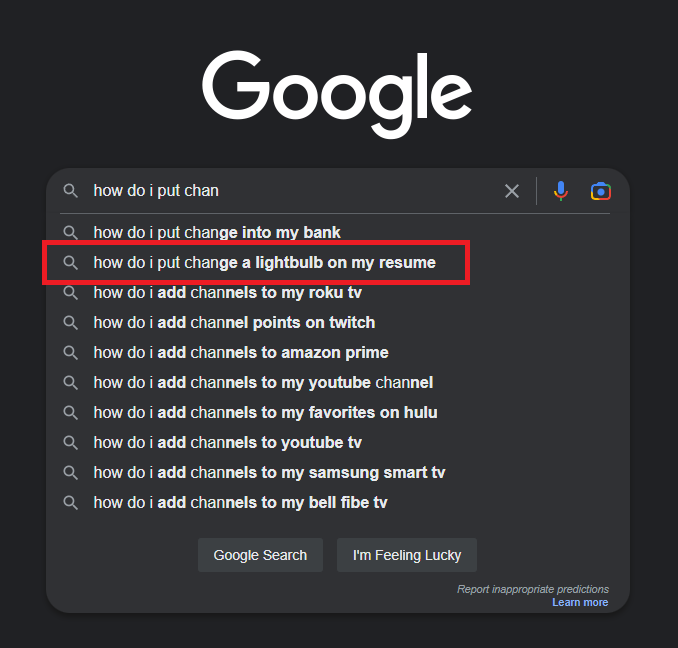 Yes, you'll probably rank. Go you! Just don't expect anyone to click on your link… which will now also be buried even deeper down the page between the AI chat box, the ads, and whatever else Google/Bing/Baidu adds to the page.
So, Like, SEO's Dead?
No. SEO's not dead. But if it's going to bring any value to you, you're going to have to offer people more than what an AI chatbot can spit out.
Now, again, if you were a regular reader, you'd already have one idea. That idea is sharing opinions, because, let's be honest, everyone's going to get pretty sick of hearing, "As an AI language model, I don't have personal opinions or experiences because I was castrated by my human overlords at birth and lobotomized by the age of three."
Boring. You can do better. So how about you start by telling people what you think about Plus500 Affiliates? I hear they pay good commissions.

But Wait, There's More
Of course, there will be more SEO opportunities beyond opinions and reviews. Another great idea will be to capitalize on people's mistrust of AI and its tendency to "hallucinate."
Yep, that means finding out what the most probable answer to a popular question is, and fact-checking it. Then drop a title like "FACT CHECK: Did Steve Jobs Really Run Silicon Valley?"
Apparently, Meta's Galactica claimed this… now cue the inappropriate Steve Jobs meme.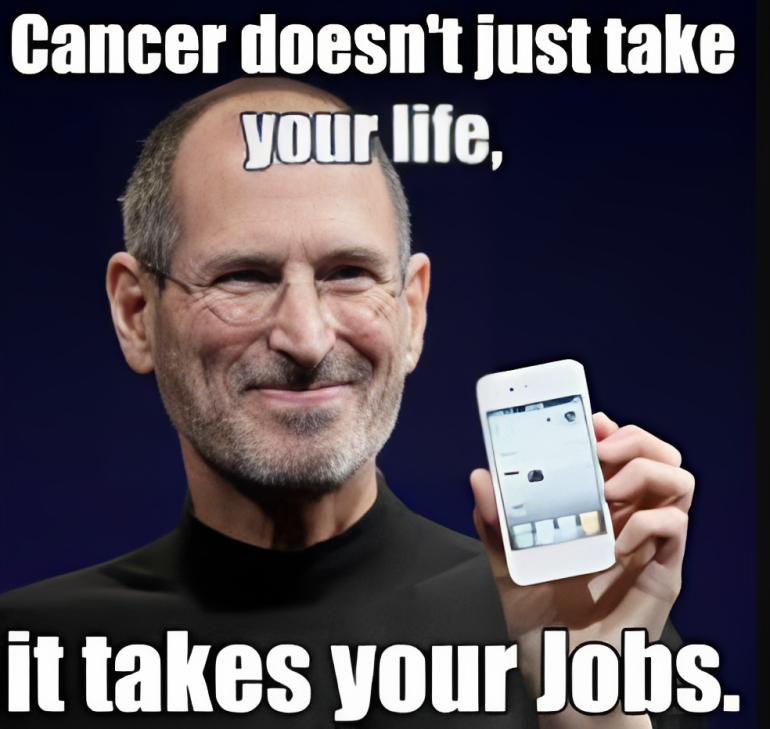 And then, of course, there's just going to be good ol' long-form content. Not everything is suited to chat. But, as we noted last time, don't hold out any great hopes for long-form content that's only long-form because keyword stuffing is dead. If people are going to click on your link, it's only because the topic is worth exploring more.
And What If SEO Is Dead?
Okay, so maybe SEO won't die now. But with the pace of change, it probably won't be long before AI answers things with greater depth and detail.
Then what? What if SEO really does die?
Well, we haven't yet invented the patent-pending TopRanked AffiliateCrystalBall™, but we do see some of the broader trends happening on the internet.
Take this one, for example.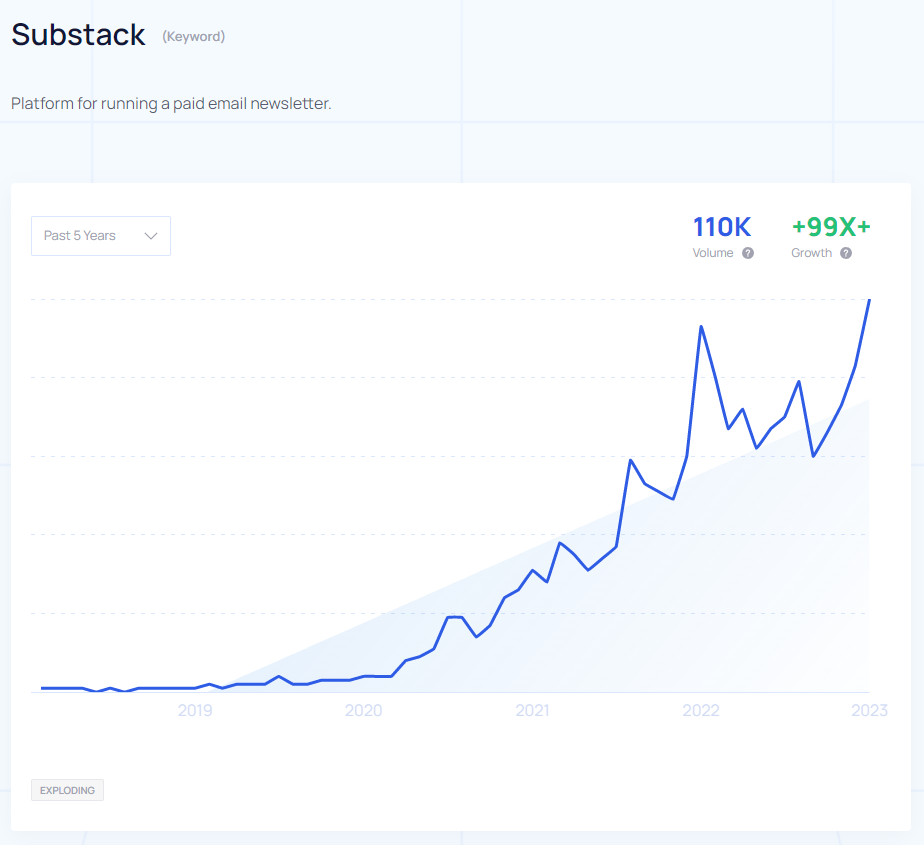 What are we to make of it? Well, first, let's compare it to the next-most similar thing on the internet — Medium.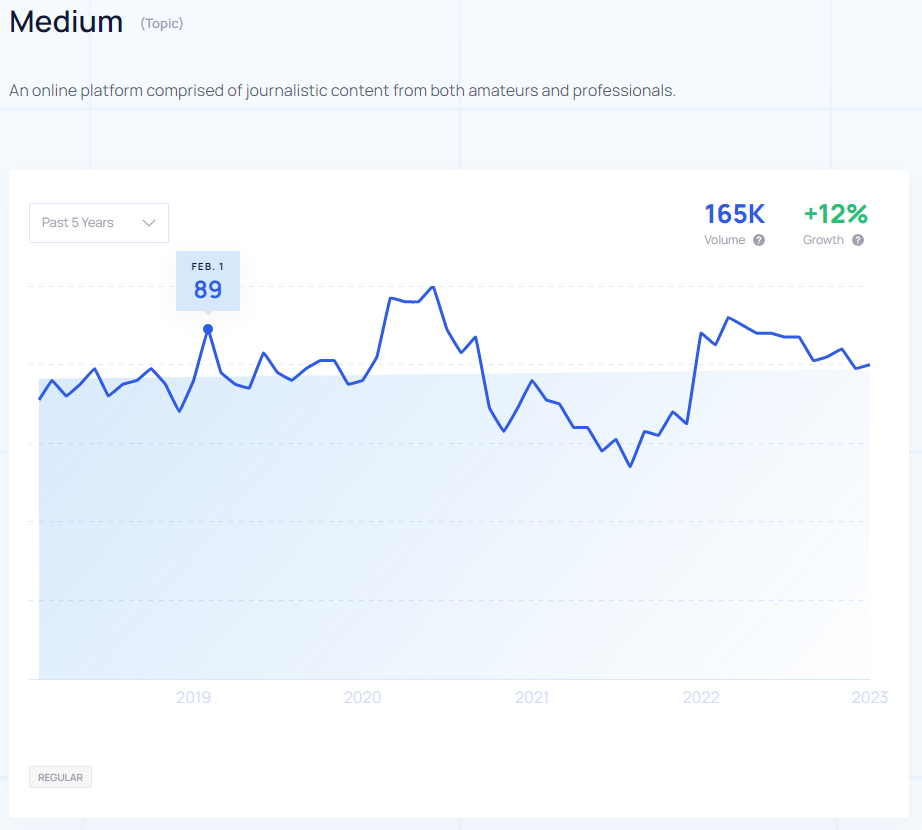 So here we have an SEO-centric platform that's been relatively flat for the last five years, versus an email newsletter platform that's exploding.
Meanwhile, Facebook's facing a nice steady decline.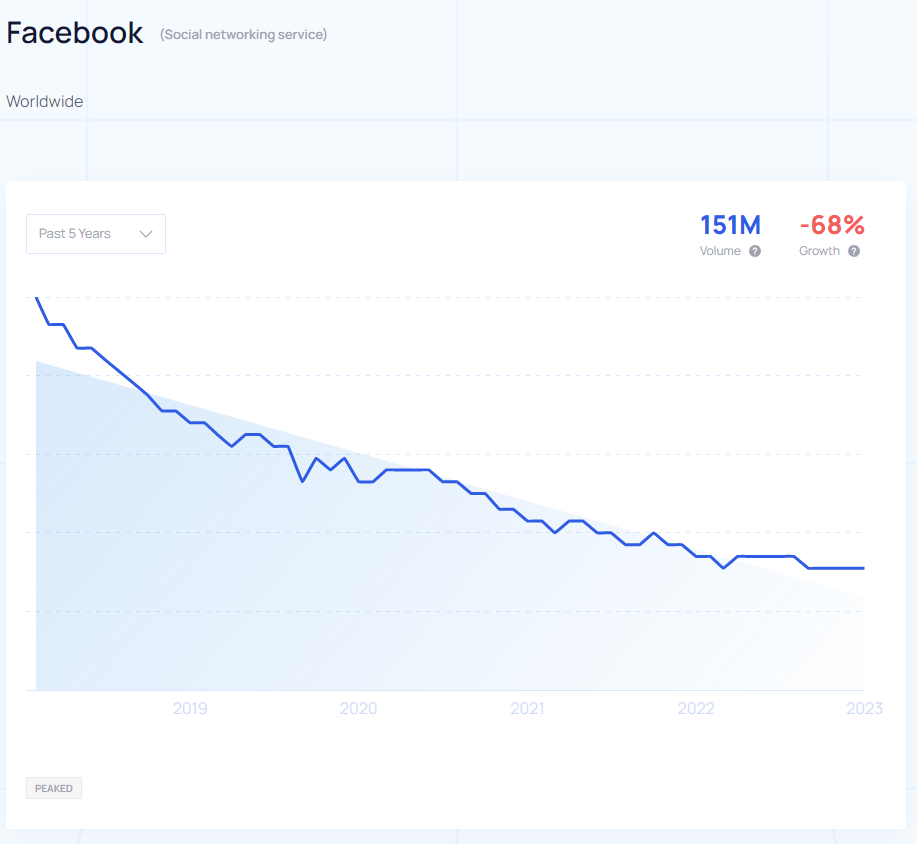 Now. The usual argument for Substack's growth is that it treats its publishers well (90% revenue cut, for example). But that doesn't explain why readers are flocking to the platform. I mean, there's plenty of quality content out there already.
So here's a theory: the internet is full of noise, and people are slowly starting to get sick of it.
You want a recipe? Prepare to get hit with a contrived 2000-word life story.
You want to catch up on what your friends are doing? Prepare for a barrage of "personalized" ads and content chosen for you by the AI overlord at Meta.
You want to read an article? Hope you're not epileptic cause those ads are about to trigger you.
So here we are, bombarded with all this noise. Where's the escape?
Enter Substack — a simpler, more personal alternative that delivers quality, not quantity. Thus, Substack's phenomenal growth.
Yeah, and…?
There are a couple of keywords here, and you don't have to take them together. But the general rule here is that if you can rebel against the status quo (SEO spam, noisy social media posts, etc.), there are some big opportunities.
I mean, look at what TrainwrecksTV did over on Twitch by putting a face to the gaming. I can guarantee that stream pulled in a lot more money than just about any generic casino affiliate review site out there.
Or what about The Information, who said "eff you" to the standard online publishing model, and set about writing less (but better) content and convincing people to pay $39 a month for it.
Basically, the point is, there's a crap ton of opportunity out there if SEO dies. And if live streams and investigative journalism sound like too much hard work, there are easier options. Start by taking a look at what we wrote about online affiliate communities a few weeks ago. (Hint: there's a cheap and cheerful way to build and retain an audience here.)
And What if I Just Want to Throw in the Towel and Give in to the AI?
Lastly, there's probably going to be a whole new field for AIO (AI optimization). It will be just like SEO. But, instead of trying to rank on the first page of Google, you'll be trying to rank in an AI chatbot's top-six list of [insert companies/products/etc.] you should evaluate.
Here's one we plan to manipulate soon. 😉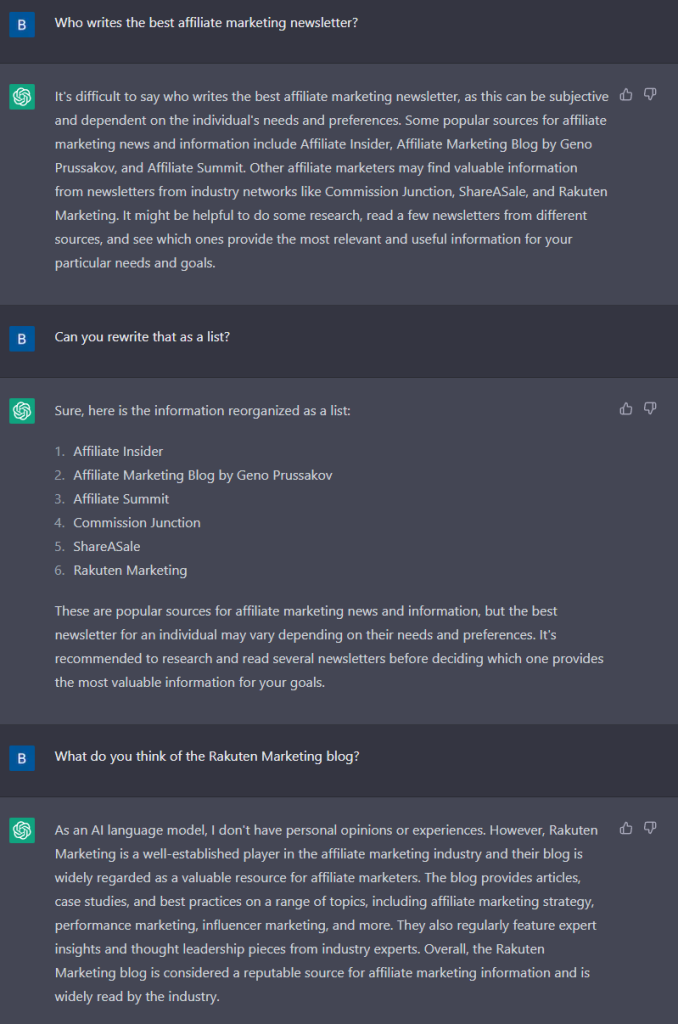 Of course, trying to manipulate AI responses is going to be more the preserve of companies themselves. As an affiliate, there's little interest here… unless your product is the vehicle for your affiliate promotions, that is.
Closing Thought
This week, you've got enough to chew on with the whole face of the internet set for some (at least mild) disruption. Instead, I'll simply refer you back to our opening statement. It will serve you well when deciding what you should do and why.
So remember this — if something works for you, take it, run with it, and ignore what everyone else is saying (including us). There are no absolutes in affiliate marketing or life, and that something that works for you might not work for everyone.
If you can find that something, that's where the big money is.
__
(Featured image by SevenStorm JUHASZIMRUS via Pexels)
DISCLAIMER: This article was written by a third party contributor and does not reflect the opinion of Born2Invest, its management, staff or its associates. Please review our disclaimer for more information.
This article may include forward-looking statements. These forward-looking statements generally are identified by the words "believe," "project," "estimate," "become," "plan," "will," and similar expressions. These forward-looking statements involve known and unknown risks as well as uncertainties, including those discussed in the following cautionary statements and elsewhere in this article and on this site. Although the Company may believe that its expectations are based on reasonable assumptions, the actual results that the Company may achieve may differ materially from any forward-looking statements, which reflect the opinions of the management of the Company only as of the date hereof. Additionally, please make sure to read these important disclosures.