Precious metals investing: Why rising gold prices are set to provide a boom for Peru's gold mining sector & Inca One Gold
With recent projections of gold price topping 3,000 US$ before the end of 2021 countries and companies with untapped gold mining potential should be in your portfolio. Peru shines among these with large reserves and ample room for expanding gold processing. The recent deal between canadian mining group PPX and Inca One Gold demonstrates the dynamism of the sector, and why you should be investing.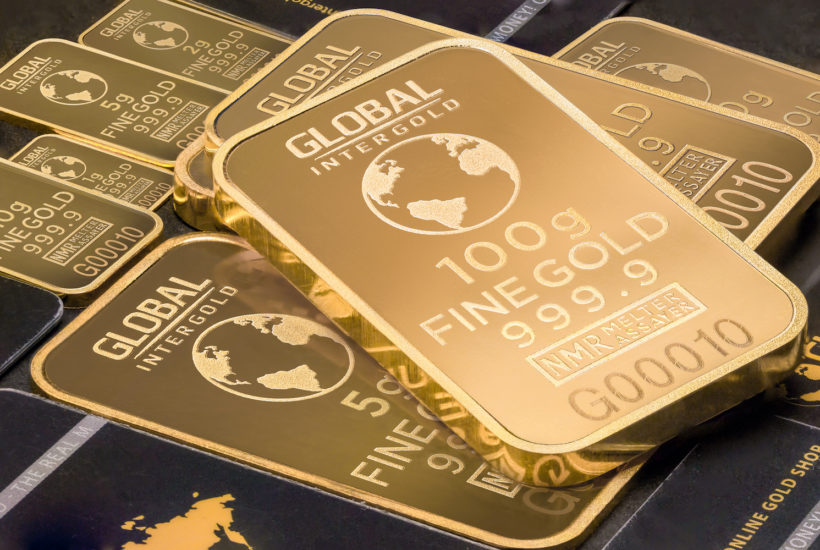 Bank of America analysts projected the price of gold would rise 50% higher than previous estimates to 3,000 US$ per ounce by the end of 2021. Buoyed by fears of slow recoveries and overextended federal budgets, investors are turning to gold as a safe harbor. While just buying gold might net you a marginal profit, the real winners will be those who invest in the gold mining and production sector early on. Particularly in countries that still have room to expand and take advantage of reserves like Peru. Companies such as Inca One Gold (TSXV: IO.V, OTC: INCAF) have a firm footing in both categories as the Peruvian gold sector stands ready to take off with rising prices. 
Rising gold prices are accelerating and here to stay, here's why
Unlike the previous high in gold value of 2011, the current upward trend is no bubble. On the contrary Bloomberg's report on Bank of America's projection clearly outlines the multiple forces at work pushing the price upward. The demand comes not only from speculating customers, but also worried governments and businesses, all competing still with the high tech sector's thirst for the yellow mineral. Any port is good in a storm, but this one is not likely to blow over, and investors are looking at long term harbors in the precious metals sector.
Early in the Covid-19 pandemic, the banks were already projecting a rise in gold prices. In March Goldman Sachs 'bullishly' projected prices would hit 1,800$ an ounce in 12 months: but the price already barrelled past that four months later. Better yet, it's not likely to slow down. First, economies are taking longer to pick back up after the self-imposed recession began, shackled by eroding consumer confidence, unclear federal policies, and the impending second wave of the epidemic striking the US this summer. Second, in an effort to keep their economies afloat, governments have been engaged in extensive easing, pumping billions into weak markets and companies, depressing currencies including the dollar. It is the 'perfect storm' for gold value, a stable investment in the worst of times, and a stellar one during such a deep trough with no clear end on the horizon.
These rising prices, as we have previously noted, provide two areas of opportunity for forward thinking investors. Gold bullion is the most basic: buying gold now will give you a solid return as it continues to rise, but will hardly be churning out massive returns. On the other hand gold mining and gold processing companies with room for expansion will both benefit from the spike in value of their holdings and product, and will be able to reinvest that value while also rewarding their shareholders generously. But which countries have the most untapped potential, and who is poised to take advantage of it?
Peru's potential: A golden opportunity for growth
Peru is already among the top five producers of gold globally, and number one in Latin America for the valuable commodity. It also has some of the largest unexploited resources, but without the fully realized or crowded industrial mining sector you might find in Australia or the US. Peru's mountain riches are extensive, and a few large mining companies have already moved in with the state's blessing or cooperation. But a considerable portion of the country's resources are still exploited only by small scale or artisanal producers, these are also the ones best able to rapidly expand to fit rising demand. 
These artisanal miners range from minor family owned operations to large scale recently formalized (former black market) individual operations. The Peruvian government has been spearheading numerous initiatives to expand and formalize this sector, as they recognize the huge value it has for the Peruvian people and economy. Without the requirements for capital, large scale logistics of expensive extraction rights, new producers will be able to rapidly move into this category as demand rises with the price. This previously underutilized potential is one major source of gold ore output guaranteed to increase over the next few years.

However, the country still depends extensively on foreign mining companies and refining capacity, even though the gold industry makes up almost 15% of their GDP. There are however many barriers to entry for companies looking to set up production in Peru, and extensive government regulations (not enough for some, too many for others) and restrictions, which means only companies already on the ground will be able to capitalize in the short term, and profit massively in the long term.
Inca One Gold bridges that gap with potential and progress
Inca One Gold saw this opportunity coming. Over the last decade the Canadian based small cap gold producer has been able to open or acquire two large mills in some of the richest gold producing regions of the country. With their recently expanded facilities, despite a record year in 2019, they were still only using about 35% of their production capacity. So if anyone is positioned to accept the projected spike in supply and profit from the steadily increasing demand, it's them. 
This year is already projected to be their best yet, as they have signed a groundbreaking deal with a subsidiary of Canadian extraction company PPX for 40,000 tonnes of high quality ore. This guarantees a baseline of 25% of their capacity, still leaving a good 40% more for anticipated increases in supply. Their unique business model, paying upfront rather than toll milling, means they are particularly attractive to miners and extractors, but also perfectly positioned to profit as prices continue to rise.
Two new developments have also shaped them into a future leader in the industry, and an exceptional investment opportunity. Earlier in the year, once again playing ahead of the game, they launched a comprehensive database of artisanal mining operations and opportunities: XplorTracker. This will give them a competitive edge in attracting and acquiring predicted increased production, and reflects the fruits of their careful relationship building and business success with smaller producers. It has also raised a hefty sum from a warrant exercise earlier this month, 1.8 million liquidity they will be able to use to acquire even more exploitable ore. This is exactly the kind of flexibility and innovation needed to take advantage of Peru's high potential.
Make an investment now, but make it a smart one
Rising gold prices are exciting, and it can be tempting to reach for the easy, low hanging fruit. But the real rewards are associated with the growth to come. The Peruvian gold sector is ripe for expansion to fit the rising international demand during the Covid crisis and its aftermath. Companies like Inca One are there to meet that demand and seize the potential. With strong profits on the horizon the company is a perfect example of the optimal investment in these hectic times.
—
(Featured image by Michael Steinberg via Pexels)
DISCLAIMER: This article was written by a third party contributor and does not reflect the opinion of Born2Invest, its management, staff or its associates. Please review our disclaimer for more information.
This article may include forward-looking statements. These forward-looking statements generally are identified by the words "believe," "project," "estimate," "become," "plan," "will," and similar expressions. These forward-looking statements involve known and unknown risks as well as uncertainties, including those discussed in the following cautionary statements and elsewhere in this article and on this site. Although the Company may believe that its expectations are based on reasonable assumptions, the actual results that the Company may achieve may differ materially from any forward-looking statements, which reflect the opinions of the management of the Company only as of the date hereof. Additionally, please make sure to read these important disclosures.