Raising pulses: Underwear stocks can make good plays
The underwear industry is still performing well during economic downturns despite a lot of competition within said industry.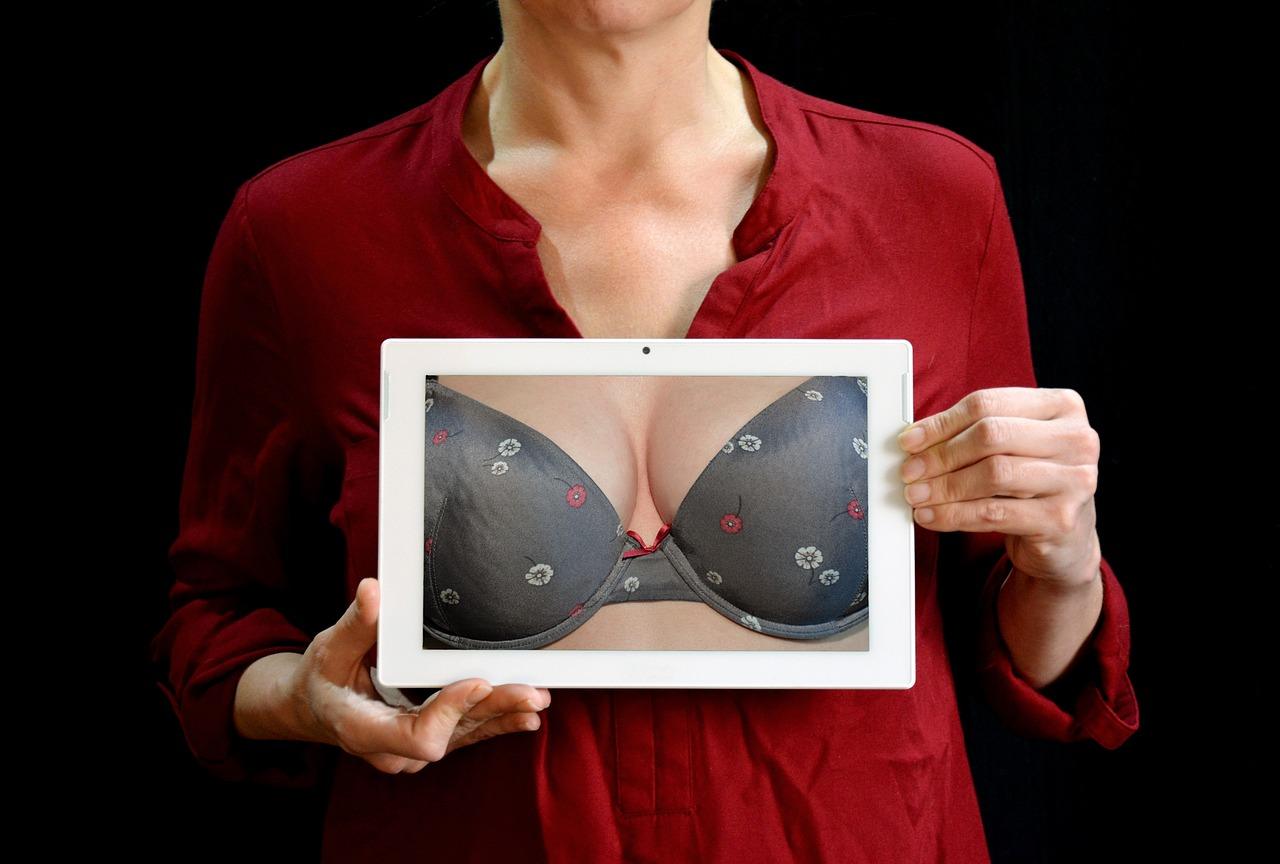 The underwear industry is a saturated one, but despite stern competition within the space, it seems that it doesn't disappoint—both in the bedroom and in the stock market—during economic downturns. Companies that provide us our little treats, like chocolate or lingerie, apparently fare well during hard times as people indulge themselves to inexpensive treats like chocolate or lingerie. In the words of Agent Provocateur chief executive Garry Hogarth, "We all need a bit of cheering up at the moment," and it appears that most people think a pair of new skivvies can do the job.
According to a Financial Times report in March 2009, retail sales, excluding online and grocery shopping, were forecasted to drop by over 4 percent the whole year, based on data from Verdict Research. In contrast, the lingerie market was only expected to dip by 0.8 percent. Yet, despite such expectations, some underwear brands were on an uptick. For instance, Agent Provocateur's sales had grown by 8 percent during the outset of the downturn in the fiscal year up to March 2009.
The reason behind it was quite simple: Customers, particularly women, couldn't help treating themselves to a pair of nice panties. "Women who have defected to value retailers for their kids' clothes and their winter woollies still buy knickers [in M&S] because they feel profoundly comfortable with the brand. Times may be hard, but there are certain things you just can't scrimp on: always buying your round and wearing nice knickers in case you get run over. These are what your mum meant by Having Standards," quipped Jess Cartner-Morley of The Guardian.
The story was a bit different come winter of 2013. Citing a report from Research and Markets, Business News Daily reported that the popularity of Fifty Shades of Grey also helped underwear sales balloon. This, along with brands diversifying into shapewear and hosiery production, provided interesting developments (i.e. revenue boost) to the market at the time.
The boxers gain some loving
The strength of sales volumes seemed to have fueled an interest among brands to enter the male underwear market, market research and analytics provider EDITD noted. Restock rates jumped in the male underwear industry in 2013, with men's boxers leading the way at 14.8 percent. Underwear stocks sold at an average of 92 days, EDITD added. Retailers that saw rosy sales during this period include Calvin Klein, Diesel, Polo Ralph Lauren, Emporio Armani, and Björn Borg.
It's interesting to note that other retailers, such as ASOS, was able to successfully tap the renewed consumer interest with clever, eye-catching designs. ASOS's explosion print boxers were sold out immediately right after they launched in the market. The same is true for H&M's £9.99 3-pack boxers with stars and stripe prints which were restocked three times in a matter of weeks, according to EDITD.
Revisiting the men's underwear index
"Some have looked to the width or color of men's ties as economic bellwethers. But a better sartorial indicator may be the size of a man's underwear drawer," said Quentin Fottrell in a column on Market Watch. Noting data from market researcher NPD Group, Fottrell said that underwear buying among men is indicative of consumer confidence and that the economy is in the pink of health. At the time of Fottrell's writing, NPD Group data revealed that an increase in men's underwear sales stood at 13 percent.
Former Fed Chairman Alan Greenspan also thought there was truth to this, even if critics argued that women still make up a huge number of underwear buyers—even more so than men. Critics also argued that men "do not buy new underwear until it's threadbare, regardless of how well the economy is doing," stated an article on Investopedia.
How to play
Among large-caps that are reportedly viable investments are those that own the aforementioned firms in the previous sections, as well as Hanesbrands, Inc. Hanesbrands bested rival Victoria's Secret in Motley Fool's analysis on which stock is a better buy because it trades at a cheaper multitude, making it a good choice for bargain-hunting investors. Aside from that, the stock's price has consistently been on an upward trajectory in the past two years.
On the other end of the spectrum, there's The Naked Brand Group Inc.—a micro-cap with a huge upside potential and that also happens to be led by former Calvin Klein executives, former athlete and visionary Joel Primus, and sleepwear pioneer Carole Hochman. The men's underwear maker has a strong brand recall and value proposition, and at its current price, it goes without saying that it's a good deal for investors. Thanks to the popularity of its Microfiber Boxer Brief, which Andrew Garfield sported underneath his spider suit for The Amazing Spiderman 2, not to mention the premium quality of its luxury underwear, the company is bound to expand its customer base and distribution.
The right fit
As with other segments, investing in clothing wear, specifically underwear, may not be for everyone. But looking at how the space has performed in recent years, it's certainly one industry that's worth the risk.
—
This article may include forward-looking statements. These forward-looking statements generally are identified by the words "believe," "project," "estimate," "become," "plan," "will," and similar expressions. These forward-looking statements involve known and unknown risks as well as uncertainties, including those discussed in the following cautionary statements and elsewhere in this article and on this site. Although the Company may believe that its expectations are based on reasonable assumptions, the actual results that the Company may achieve may differ materially from any forward-looking statements, which reflect the opinions of the management of the Company only as of the date hereof. Additionally, please make sure to read these important disclosures.