ExxonMobil, Disney Pixar… Is the Restaurant.com CardCash Acquisition the Next Great Entry in the M&A History Books?
Restaurant.com parent company RDE, Inc. has just signed an agreement to acquire CardCash.com. For RDE, Inc. investors, this merger could prove to be a significant growth catalyst, unlocking multiple synergies for a classic "whole is greater than the sum of its parts" merger. The transaction is expected to close by the end of 2023 and, if well-executed, will positively impact stock prices.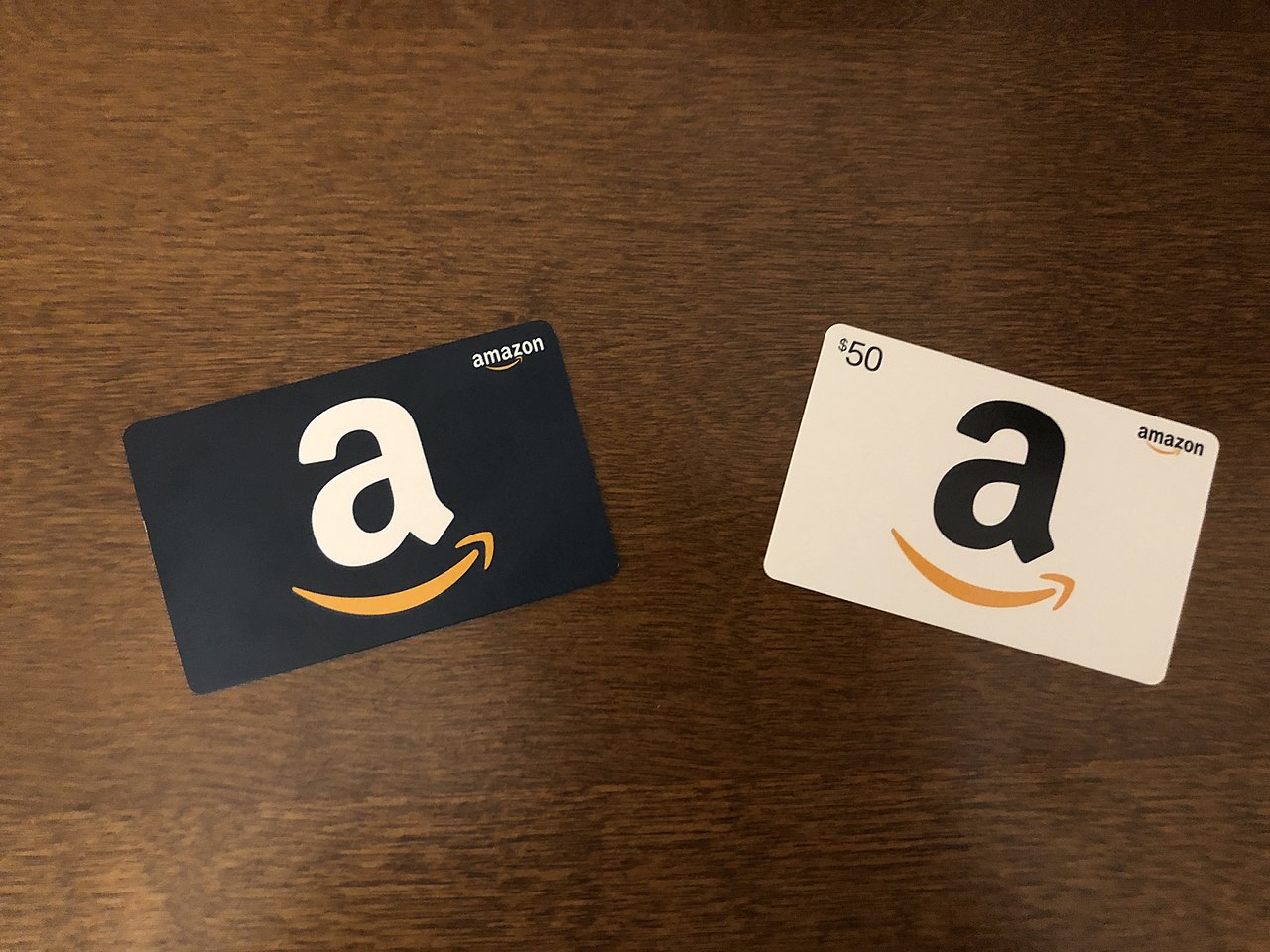 The history books are littered with countless examples of formidable duos. Think names like Bonnie and Clyde, Batman and Robin, ExxonMobil, or even Disney Pixar.
That's probably why the saying "the whole is greater than the sum of its parts" has stuck around so long — we've seen the manifest truth in it time and again.
But, of course, we're not here to talk about comic book heroes and American gangsters. Nor are we here to talk about ancient Greek philosophers (fun fact: it was Aristotle who coined the phrase).
Instead, what we're really here to do is talk about business. Or, more specifically, the latest merger to cross our radar — the announcement that RDE, Inc. (OTCQB: RSTN) has signed an agreement to acquire CardCash.com.
So let's take a closer look at what makes for a successful "greater than the sum of its parts" merger, and whether any of that applies to the RDE, Inc. acquisition of CardCash.com.
To get there, we'll first take a look at what makes a great merger/acquisition.
Then we'll take a quick look at both CardCash.com and RDE, Inc. individually.
Then, we'll bring it all together to figure out whether this is an acquisition worth getting excited about.
And finally, we'll take a very quick look at some of the other details (transaction closing date, what this means for RDE, Inc. investors, etc.).
First, What Makes for a "Greater Than the Sum of its Parts" Merger?
While there's no way for us to do justice to our first M&A question in the space of this article, we can extract a few high-level concepts from the volumes that have been written on the subject.
To name just five of these concepts, we have:
Synergies: A good merger/acquisition creates opportunities for cost savings and operational efficiencies. These come from consolidating overlapping functions, streamlining operations, integrating technologies and expertise, and just generally reducing redundancy.
Market power: Big can be beautiful in the business world. The bigger a business is, the more power it has to define its market, negotiate advantageously with suppliers, and generally get the most out of other stakeholder relationships.
Diversification: This one shouldn't need too much explanation — everyone from mom-and-pop investors to the biggest multinationals can benefit from the right diversification strategy.
Complementary strengths: This one sort of overlaps with other synergies. But it was worth separating out. Why? Because, instead of being about stripping out redundancies, this one is about exploiting mutually-beneficial but non-overlapping competencies (e.g., Disney Pixar).
Strategic positioning: This one's a bit of a risky one, but the rewards are certainly there. On the risky side, strategic positioning mergers can turn sour fast when there's nothing worth positioning for (e.g., AOL Time Warner at a time when dial up internet and print media were declining). On the other hand, when done well, solid strategic positioning can help a company tackle threats like cyclical markets and increasing competition (e.g., ExxonMobil).
Of course, there are dozens more we could list — R&D, access to talent, etc. — but this gives us a good base from which to start.
Moving on, let's now take a quick look at what RDE, Inc. and CardCash.com are all about as individual companies.
While the name RDE, Inc. (OTCQB: RSTN) might be a mystery to many, its flagship product probably isn't.
That's because RDE, Inc. is the parent company behind the Restaurant.com platform — the platform that's generated considerable buzz in both consumer and investing circles, ultimately attracting big-name investors, advisors, and/or partners, like Shark Tank's Kevin Harrington and the one and only Bo "Bo Knows" Jackson.
However, just in case you're yet to learn about Restaurant.com, here's the quick elevator-pitch version.
Restaurant.com connects diners with restaurants by providing restaurants with a comprehensive marketing platform, and diners with discounted restaurant experiences.
If you want to learn more, take a look at our recent coverage of their upcoming mobile dining app.
Let's move quickly again. Here's the elevator pitch for CardCash.com.
CardCash.com is a gift card exchange platform where businesses and consumers can sell unwanted gift cards, or buy gift cards at a big discount.
From the consumer side of things, CardCash.com looks a little bit like a sort of eBay for gift cards. Of course, this is a gross oversimplification and ignores some pretty big facts, like how CardCash.com acts as an intermediary more than an open marketplace. It also uses sophisticated, proprietary fraud prevention technology (FraudFix©) to protect gift card balances.
But, while consumers buying/selling gift cards is a component of the CardCash.com story, the real volume lies in the business-oriented side of the platform.
Again, we don't have enough room here to properly explore everything going on here. So here are a couple of high-level highlights:
Whitelabel solutions: Other businesses can integrate "gift card exchange" solutions into their own platforms that use the CardCash.com platform on the backend. For example, Restaurant.com could allow its customers to exchange, let's say, an Amazon.com gift card for a restaurant dining voucher.
Bulk exchanges: Businesses can easily offload surplus gift card inventory or purchase bulk quantities of gift cards. For example, a company can acquire bulk quantities of, let's say, Home Depot or Amazon.com gift cards that it can use to purchase supplies.
The real magic here, however, is that the CardCash.com platform creates a sort of win-win-win scenario.
On the one hand, we have consumers and businesses who can exchange unwanted gift cards for cash or other gift cards.
On the other hand, we have consumers and businesses who can purchase these otherwise unwanted gift cards at discounted prices.
And as for that third win, that would be CardCash.com itself. Essentially, by acting as the intermediary, CardCash.com can take a tidy commission off the top of each transaction.
And when we take into account that the gift card market is expected to hit $1.4 trillion (yes, trillion) by 2025, that commission adds up fast.
Does the Restaurant.com CardCash Acquisition Make Sense?
Now let's get to the juicy bit — evaluating whether RDE, Inc. (Restaurant.com) joining forces with CardCash.com will end in another great entry for the M&A history books.
So, to get the obvious out of the way first, let's first acknowledge the massive overlaps going on here. Restaurant.com and CardCash.com are both:
Operating in the "gift card" space. We put gift cards in quotes here because, while Restaurant.com doesn't sell gift cards per se, its consumer discounts work via so-called "dining certificates." These certificates, for all intents and purposes, are functionally equivalent to gift cards.
Marketplace technology platforms that, as their central function, enable consumers and businesses to buy/sell digital goods (dining/gift certificates).
So already, the path towards synergistic efficiencies is blindingly obvious. There is potential here to massively consolidate functions across businesses, both technical and operational.
However, for all of the obvious crossovers between the Restaurant.com and CardCash.com businesses, there are just as many subtle differences. To name just a couple:
CardCash.com and Restaurant.com are seasonally polarized. For example, restaurants see their biggest demand during the warmer months (May to September), whereas gift cards are massively more popular around the festive holiday season.
Both companies address different markets. Some of these differences are fundamental (e.g., the CardCash.com bulk exchange). But some differences are only by degree (e.g., gift cards vs. meal certificates).
Fortunately, this is where the real magic in Restaurant.com and CardCash.com coming together may lie.
Here's Where the Real Magic Happens
Now, full disclosure — some of what follows is completely hypothetical. However, given the nature of both Restaurant.com and CardCash.com, we believe it should provide a pretty good idea of where the real magic is about to happen.
So, to get started, let's return to a few of our high-level concepts about great M&As.
As we've already crossed off the synergistic efficiencies above, let's now get the boring one out of the way — diversification.
The diversification payoff in the Restaurant.com/CardCash.com M&A deal is twofold.
Firstly, as we touched on above, the two businesses are seasonally polarized. This means that, immediately, we'll see payoffs in things such as smoothing out cash flow over the year, offsetting seasonal shocks such as the impact of unseasonably warm/cold weather on the restaurant trade, etc.
Secondly, as the Covid-19 pandemic so painfully highlighted, the restaurant trade is terribly vulnerable to black swan events — pandemics, recessions, you name it. Bringing a "rain, hail, or shine" product into its portfolio provides RDE, Inc. with the buffer it needs to remain a going concern when the restaurant trade gets tough (because when are big discounts on basically everything, and an easy way to convert an unwanted good into fast, easy cash never in demand?).
We also see some big complementary strengths here across the two companies. As an example (which we already touched on above), there's the potential for Restaurant.com to start integrating CashCard.com technology into its platform, empowering consumers to use any gift card to purchase restaurant meals instead.
And let's not forget about the massive cross-promotional potential here. Let's not forget the massive overlaps in consumer interests here. Nor the fact that the business-facing side of Restaurant.com is basically a massive direct-to-consumer marketing platform. Put the two together, and Restaurant.com/CardCash.com will both benefit from the referrals each will provide to the other.
What This Means for RDE, Inc. Investors
For now, the CardCash.com acquisition deal is just a signed agreement. In other words, that means that, while the transaction has not yet happened, it will happen — so long as certain closing conditions are met.
As for when it will happen, RDE, Inc. is yet to provide a specific date. However, it expects to close by the end of 2023.
Now, as for what this means for investors, that one's simple.
This is clearly one of those great "the whole is greater than the sum of its parts" M&A deals. The sorts of which turn companies like Disney Pixar and ExxonMobile into classic business school case studies, while also putting massive smiles on the faces of investors.
The only trick here will be ensuring you're in before the price takes off, which it will. It's only a matter of time.
For more information on RDE, Inc. visit:
__
(Featured image by Thomas photography (CC BY-SA 4.0) via Wikimedia Commons)
DISCLAIMER: This article was written by a third party contributor and does not reflect the opinion of Born2Invest, its management, staff or its associates. Please review our disclaimer for more information.
This article may include forward-looking statements. These forward-looking statements generally are identified by the words "believe," "project," "estimate," "become," "plan," "will," and similar expressions. These forward-looking statements involve known and unknown risks as well as uncertainties, including those discussed in the following cautionary statements and elsewhere in this article and on this site. Although the Company may believe that its expectations are based on reasonable assumptions, the actual results that the Company may achieve may differ materially from any forward-looking statements, which reflect the opinions of the management of the Company only as of the date hereof. Additionally, please make sure to read these important disclosures.